Nestled among the mighty snow-capped Himalayas, Bhutan is thought by many to be a strangely unique kingdom, blending ancient features with legend, making this hypnotic land even more mysterious and seductive than ever before.
[rpi]
Even though Bhutan is a frequently mentioned name on social media, this country is still clouded in mystery. Many know Bhutan as a small, isolated country with rugged terrain, well-preserved traditions, an untouched environment, many taboos, and the highest, "Gross National Happiness" in the world. But how much of this is true?
A fairy-tale kingdom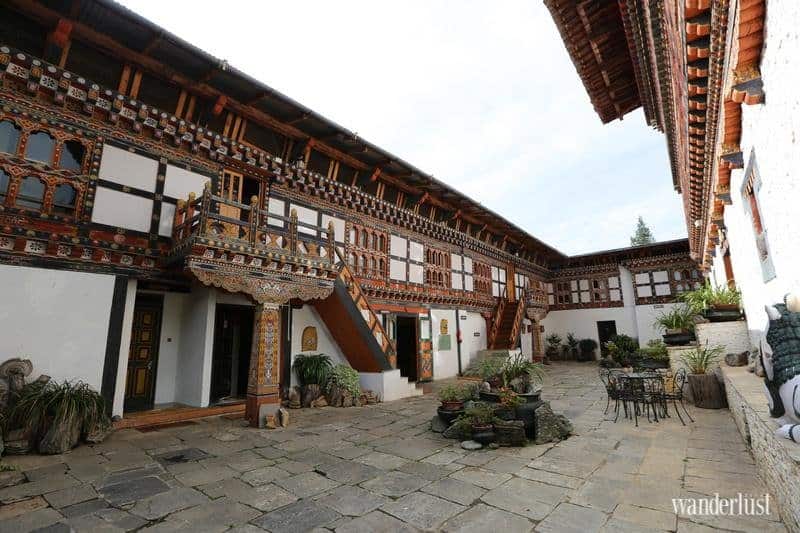 I have friends in Bhutan who appear to be quite modern-thinking and energetic. Some of them are also royalty, which is how I came to learn that Bhutan is still a monarchy, ruled over by a king and queen, both of whom are highly respected in the country. My Bhutanese friends had often told me tales of their country, from more recent stories, to the now extinct practices, like the prohibition of internet and television. These stories have always fascinated me.
What interests me most is the well-preserved traditions, well-protected environment, and the fact that it considers the Gross National Happiness (GNH) to be more important than the Gross Domestic Product (GDP) – Completely different to every other country in the world. Being the happiest country in the world, Bhutan attracts curious tourists from all over the globe, who come to eagerly seek out why.
My dream of visiting Bhutan finally came true. My invitation from royal friends smoothed my entry to the country. As I boarded the royal airline, Bhutan Druk Air, I could already feel the charm of this enigmatic kingdom. The gentle, sashaying stewardesses in traditional kira dresses only added to this illusion.
The first thing that impressed me in Bhutan was the airport terminal and its traditional architecture, built in a style you can see everywhere in this country. One stalwart of this tradition is the dzong architecture (a type of fortress). As I arrived, Bhutanese people in traditional gho or kira outfits seemed to magically appear before my eyes, as if entering a fairytale land.
Well-preserved traditions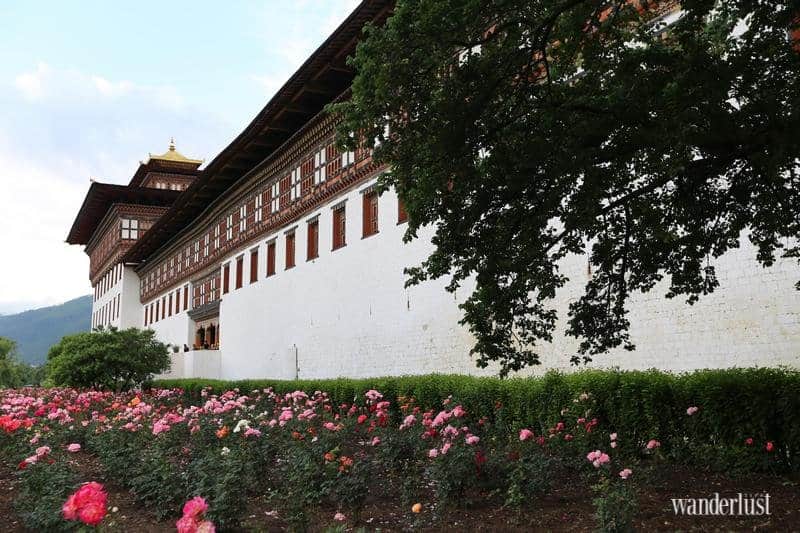 In a country with mostly traditional architecture, where most people still wear traditional costume, I found myself fascinated and sought to find out just how magical the, "no-button" traditional Bhutanese dress can be.
If you're lucky enough to book a hotel room in a place like Gangtey Palace in Paro, an ancient royal palace which was renovated and turned into a hotel, you'll feel like you have stepped into an ancient time, a time when the landscape was dotted with forbidding castles and people donned uniquely Bhutanese clothing. A complete absence of the modern world.
Throughout Bhutan, from Paro Valley, Thumphu capital city, Punakha Valley and other places, it was hard to ignore the dzong architecture. It was everywhere and was very well-preserved. Tourists who wish to enter the dzongs are required to wear traditional attire, donning a light outer jacket to show respect for local traditions. Regular clothes are allowed, but one should not wear shorts or short skirts to temples or dzongs. Some places even prohibit the use of cameras.
When visiting Bhutan, most tourists will make the effort to do the 3 hour hike to Taktsang monastery to see how the Bhutanese have preserved their traditional way of life. Taktsang Monastery nestles in the Paro Valley, at an altitude of 3,000 metres above sea level. Dubbed the Tiger's Nest, this is a symbol of Bhutan. The monastery was built in 1692, and was most recently renovated in 2005.
Although this is one of the must-see tourist attractions in Bhutan, those who wish to admire its beauty must prepare for a hike. Horseback riding is a less tiring option, but can be more dangerous because people sometimes lose control of the horses. There was a proposal made to build cable cars to get to Taktsang, but it was denied because in accordance with local beliefs, it is thought that valuable things should always be difficult to achieve.
Strangely delicious cuisine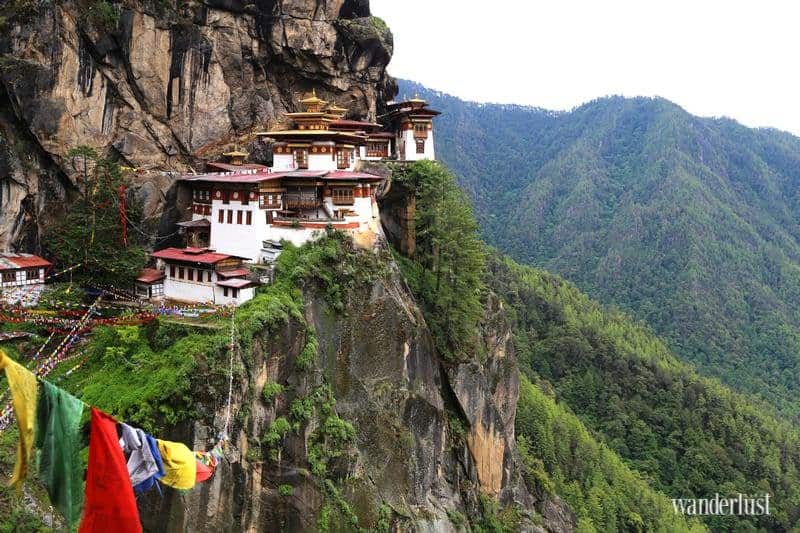 In Bhutan, you'll get the opportunity to enjoy the special local cuisine, which despite the county being sandwiched between India and China, is exquisitely different. At times, it seems like they have their own 'school of cuisine'. Dishes are served in small wooden bowls. The most famous dish is Ema datshi, which is made of peppers and home-made fresh cheese. This is the pride of the Bhutanese people.
Local people eat a mainly plant-based, or vegetarian diet. You can enjoy unique vegetables, which are only available in Bhutan. Stir fried dried chili is one of the strange traditional dishes served here. It speaks volumes about the local food. Dishes are always served with rice, so don't worry too much about your appetite.
Don't forget to try out the special tea in Bhutan. Suja is a traditional drink made of tea, butter and salt. It's more like a soup than a tea, but sampling it will definitely be a memorable experience.
If you visit a local Bhutanese house, you will likely be welcomed with milk tea; brewed in a style similar to that in South Asia, fried rice and biscuits.
Great environment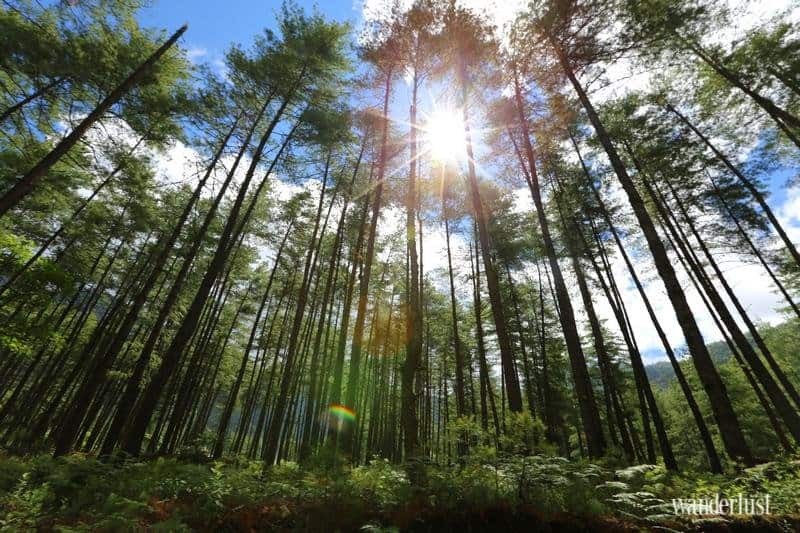 Before coming to Bhutan, I was advised that the first thing I should do upon arrival is to take a deep breath. The air here is so fresh! This was great advice. As a small, isolated country, the environment here is totally unpolluted, the air is pure and clean unlike the air thick with contaminants that we are so used to breathing.
This is not a coincidence. The country's constitution requires that forests must cover 60% of the country's total area. Smoking is prohibited. Living close to nature rewards the Bhutanese people with clean, fresh air with which to fill their lungs. Prohibiting auto vehicles on certain days, or only allowing certain license plate numbers to drive on certain days, may seem ridiculous in the modern metropolises in which most of us live, but it is a policy currently implemented in Bhutan. We should maybe take note, as it appears to be having the desired effect.
In Bhutan, whether you're hiking or driving, the breathtaking scenery often leaves the desire to want to take pause and drink in the view. Don't hesitate to ask the driver to stop for rest periods to enjoy the nature to its fullest. Nobody will ever refuse.
In the capital city of Thimphu, you can experience the only capital city in the world without traffic lights. Everyone seems to walk in a serene manner, and every intersection has traffic police, so your commute will always be smooth.
Bhutan is not for everyone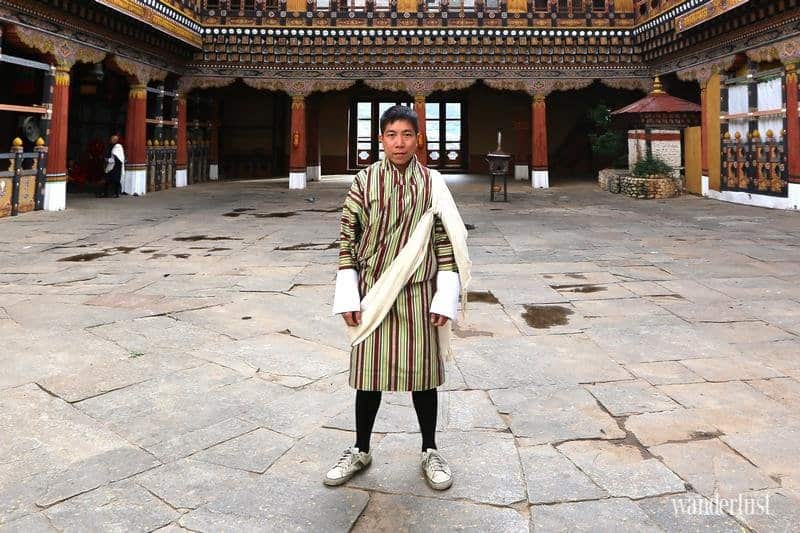 Bhutan is still less developed than its neighbors, and compared to Southeast Asian countries, is much less developed economically. However, don't assume that just because the country is underdeveloped, it is flinging open its doors to tourists. In actual fact, they vet all visitors very carefully. Bhutan is not a place for backpackers, and it does not offer adequate services to satisfy this style of traveller.
The careful scanning of visitors ensures that everyone who comes to Bhutan will enjoy the perfect experience, it helps to protect the environment, and the country enjoys revenue from a more high-brow, upmarket form of tourism.
To come to Bhutan, visitors must purchase apack age from a licensed travel company, with a minimum spending per day of 200USD during the low season (January, February, June, July, August, December) and 250USD during peak season (March, April, May, September, October, November). This will cover all of your expenses, including accommodation, three meals, taxi rides, guides and entrance fees to tourist attractions. After buying a tour from a licensed tour operator, there will be no added fees except for your airfare and a Visa fee of 43USD. You can only get a Visa after paying for the tour, and the tour operator can take care of the Visa procedure for you.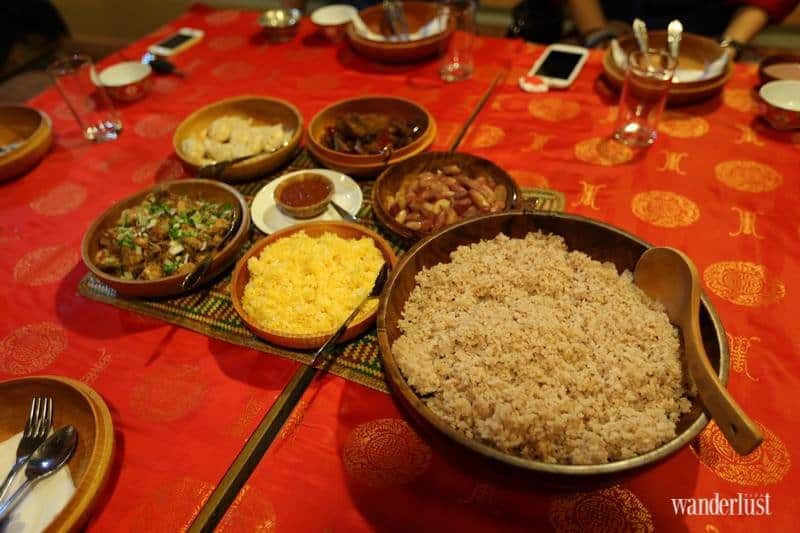 Only two airlines currently offer flights to Bhutan and both are Bhutanese carriers. Flights currently operate out of Thailand, Singapore, India and Nepal. The airfare is prohibitively expensive and there are few other options. Compared to airfares from low-cost carriers, the prices of Druk Air and Bhutan Airlines are intimidating. In addition to proprietary reasons, Paro Airport (the only international airport in Bhutan) sits precariously at the bottom of a valley, which makes it hard for foreign airlines to access. Few pilots are even licensed to land here, and only aircraft specifically built for the purpose – with specially designed engines, can land in Paro.
Flying from Bangkok or Singapore can be expensive (650USD and up) but you can also fly from India or Nepal. With this option, you can explore India or Nepal as well as Bhutan.
Despite the difficulty in getting there, flights to Bhutan are always full. During the peak season, you need to book early to have any chance of exploring this mysterious land. Maybe it's a combination of these difficulties, the magical environment, the traditional culture and the seemingly strange policies that ensure happiness for the locals that have turned Bhutan into the perfect fairytale nation – a country that people from all walks of life and all four corners of the globe aspire to visit at least once in their lifetime.
Travip | Wanderlust Tips | Cinet