[When technology is advancing at a rapid pace, the relationship between humans and the enviroment has been strengthened and people are thirsting for extraordinary experiences, 2019 promises to be a passionate year for travel enthusiast.
PLASTIC NOT-SO FANTASTIC
According to a report by the United Nations Environment Programme (UNEP), an estimated 8 million tons of plastic waste enter the world's oceans each year with conservative yearly estimates of 13 billion dollars in financial damage to marine ecosystems. The amount of plastic waste on earth is enough to wrap the whole planet. Scientists predict that plastic rubbish will outweigh fish in the oceans by 2050. The European Parliament has overwhelmingly backed a wideranging ban on single-use plastics in an effort to tackle pollution in the seas, fields and waterways.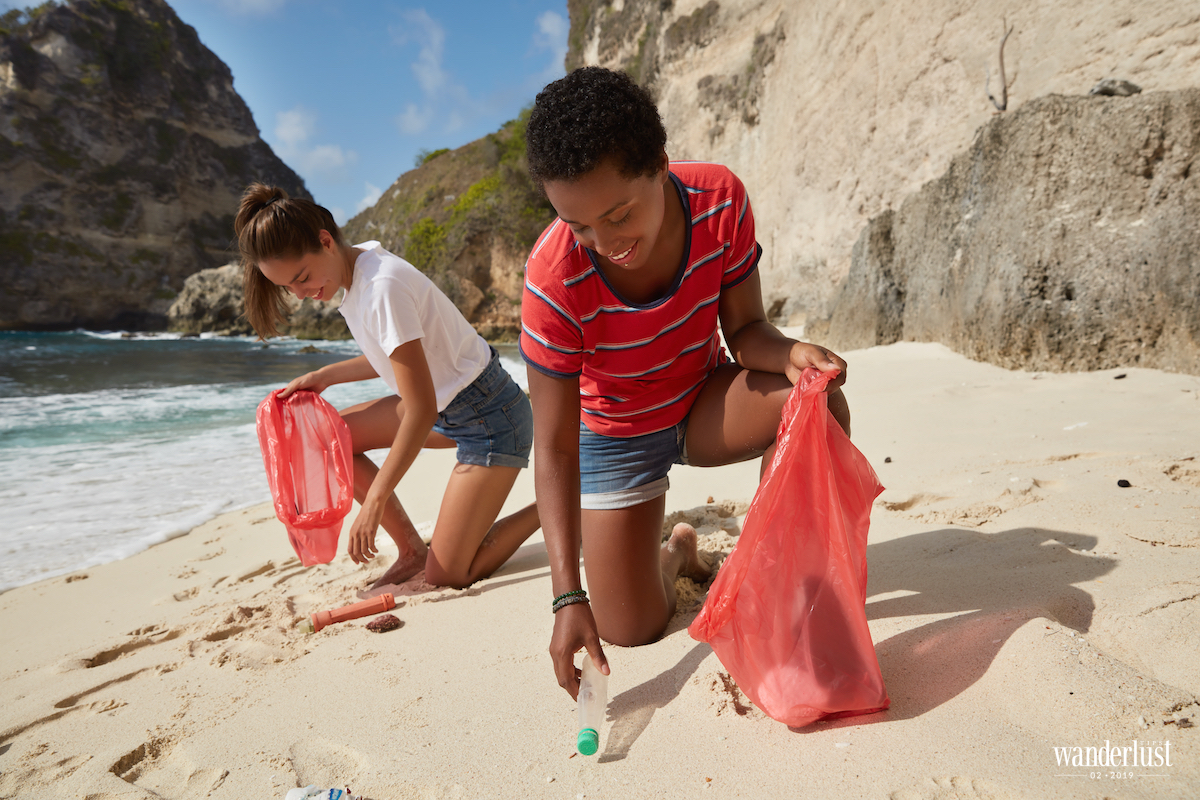 Protecting the environment from plastic waste is everyone's responsibility. In the tourism industry, many airlines, travel agencies, hotels and tourists have strongly committed to reducing plastic waste or even replacing certain conventional plastic products with alternative materials. Airlines including Alaska Airlines (USA), Qantas Airlines (Australia), Ryanair (an Irish budget carrier) committed to stop using disposable plastic straws on their planes and pledged to go plastic-free by 2023. McDonald's said it will switch to paper straws at all its locations in the United Kingdom in 2019 and test an alternative to plastic ones from 2018.
The website Booking.com revealed an overwhelming majority of global travellers (86%) say they would be willing to spend some time on activities that offset the environmental impact of their stay, with over a third (37%) willing to clear plastic and litter from a beach or other tourist attractions. The awareness of environmental values among travellers has risen. Recently, instead of using bottled water or drinks, re-usable water bottles have become a favourite alternative and there are many kinds of water bottles coming in all sorts of shapes and sizes into the market. Some made of metal or glass are great choices for those who worry about the harmful effects of plastic bottles or storing food in plastic containers or plastic wrap. In addition, many tourists use environmentally friendly bamboo toothbrushes to improve oral health instead of plastic ones at hostels or hotels.
MAXIMISING THE MICRO TRIP
53% of global travellers indicated that they plan to take more weekend trips in 2019. With continued innovations in transport from more flight routes, keenly priced airlines, to sharable and easy on-demand car rentals as well as real-time public transport insights served up to visitors seamlessly in situ, the micro trip will become more varied and tailored, making shorter trips more personal and rewarding.
According to Visa International Service Association's recent survey conducted with the participation of more than 15,000 travellers from over 27 countries, Vietnamese travellers are found to take the most shorts trips with 74% of those being for four nights or less, much lower than the Asia Pacific average of seven nights. Besides the average time spent abroad, the travel time of Vietnamese is only 75% in comparison to the average time of other Asian people. They often choose destinations which are 4 or 5 flight hours from Vietnam while the average flight time of Asian travellers is 6 hours.
In 2019, it is forecasted travellers the world over will be taking shorter and more frequent trips, motivated largely by the need to bond with family and loved ones. Finance also plays an important role in altering the travelling trends of tourists. With shorter trips, instead of travelling by costly forms of transportation like air travel, tourists can drive or rent a car at reasonable prices or travel by train. In addition, short tour packages are often discounted or offer special incentives at the weekend. It is said that saving through a package is one of the crucial features which encourages people to get out of their houses.
Also, the total amount of annual leave is a crucial element. Most enterprises across the globe regulate the number of days off their employees have during a year. In Vietnam, besides 12 days off per year, every employees is also entitled to 10 paid public holidays (purswant to article 15, The Labor Code). In many countries people have even less annual leave than this. Therefore, they do not have enough time for longer trips, meaning shorter ones are increasingly popular among travellers because they can go on vacation over a two day weekend. During multiple short trips, travellers are capable of exploring more attractions throughout the year. For example, instead of a 2-week tour in Da Nang in the summer, people can spend 4 days in Ha Giang in March, 4 days in Da Nang in April and 4 days in Da Lat in November.
CONSCIOUS TRAVEL
We are all aware of our footprint at different destinations whether we travel alone or in a group. It's undeniable that tourism brings obvious benefits to a local economy, however, popular destinations often quickly become overcrowded with tourists during the high season and mass tourism causes environmental damage and affects local communities. According to CNN, local residents are warning that top European vacation destinations including Venice and Barcelona are being ruined by hordes of tourists that generate too much noise, pollute the environment and drive up prices. In addition, travelling to crowded places visitors can experience an overall sense of fatigue and annoyance.
Today, tourists are becoming more aware of their negative impact on the environment and the lives of locals. Therefore, avoiding crowded destinations and travelling in the off-season is no longer an uncommon trend. Currently almost half of tourists feel social issues in possible travel destinations are of real importance when choosing where and when to go and over half choose not to travel to a destination if they feel it will negatively impact the people who live there.
In 2019, travellers will increasingly seek out new experiences and less well-known destinations. If we choose our destinations wisely and weigh them against one another, on our next trip, we will not feel like we are one of those who are destroying the local environment, but a genuine local who is preserving and protecting the land we came to explore.
Travel has found 10 brave travellers to embark on a one-off 3,500 kilometre Uncharted Expedition into the lesser known areas of Kazakhstan, Ulaanbaatar and Mongolia. The 22-day trip features a journey through towns and villages which can't be found on Google Maps and where intermittent electricity and Wi-Fi are the norm. The expedition will depart on 30th June 2019.
Or Lisbon's "We Hate Tourism Tours" wants you to experience the city like a true local in Portugal. Describing it as a "continuous exchange and cultural enrichment for people who want to see and experience a place in a different way", the trip will help visitors gain an understanding of what makes Portugal different from other places.
THE APPREN-TRIP
Travelling not only helps you reduce stress and discover new territories, but also improves essential employability skills and broaden your cultural, intellectual, and spiritual education like you could never have imagined. Over half (56%) of global travellers agree travelling has taught them invaluable life skills, and 2019 will see a rise in people's desire to learn something new – this may include volunteering and skillsbased holidays – while on holiday.
Travelling teaches you many interesting lessons, granting you the chance to explore new lands and better yourself. Whether you are working in a wildlife sanctuary, are a salesperson or a fresh graduate, the new experiences you gain during travelling are priceless. By choosing destinations in your homeland or in other countries, you show others your dynamism in always reaching for new experiences in different cultures. We make friends from all around the world during trips and this not only helps you improve your knowledge of other cultures but also broadens your horizons. Keeping in touch with your foreign friends will become a distinct advantage when you want to find jobs in other countries.
Generation Z will reportedly become more acutely aware of the need to question expensive university degrees over and against life skills that can be learned while travelling. Trips with a purpose will become more popular in 2019, with 68% of global travellers considering taking part in cultural exchanges to learn new skills, followed by volunteering trips (54%) and international work placements (52%) In another recent trend, Au Pair programs have increasingly become popular among students who have a desire to live abroad and have a limited budget. These cultural exchange programs allow young people from all over the world to live with a local family abroad in exchange for childcare help. They gain an insight into the family's life, as well as culture, language and the lifestyle of the host country. Living and travelling together with the local family brings promising life experiences.
DNA TOURISM
We are currently living in an age of technology in which we have never before had access to such a vast source of knowledge at our fingertips. However, besides the relatives we already know, how much do we really know about our family trees and origins? Recently, thanks to developments in genetic testing and accessible historical records, travellers are finding it easier than ever to pack a bag and journey back to their ancestral roots. You can discover your ancestry through DNA testing with an Ancestry DNA kit. All you need to do is take a sample of your saliva, send it away and within weeks a detailed breakdown of your ancestry and ethnicity will be sent to you, it can also indicate which conditions you may have a predisposition for. The recent rise in home DNA kits has spurred on explorers to delve into their cultural heritage, planning trips around the movements of their ancestors before them.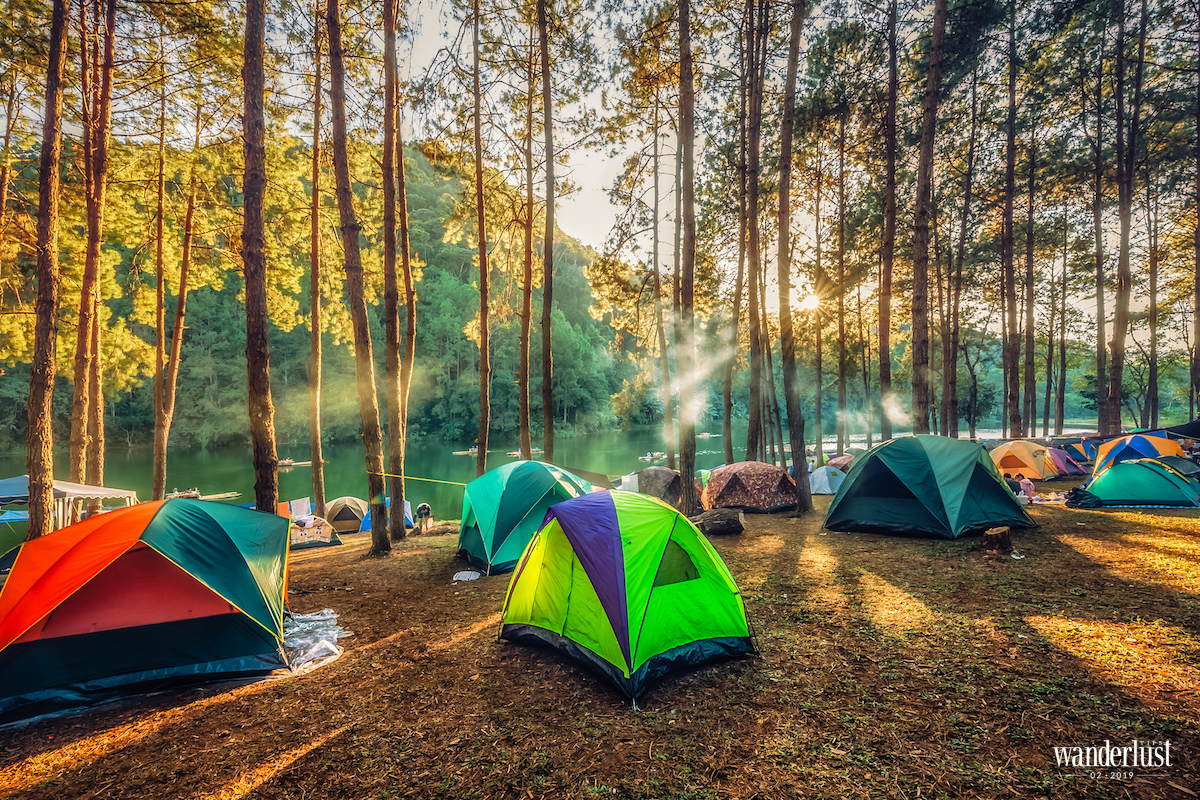 Retracing your ancestors' footsteps is an adventure replete with surprises. Be prepared to uncover corners of the globe you never knew existed or travel to familiar destinations and see them in a new light. This very personal journey could find you on a ferry to a remote Scottish island in search of a long-lost relative, or standing in front of your great grandmother's childhood home in the centre of New York City.
In a bid to find travel inspiration in the past, six members of the Lonely Planet family took a DNA test and plan a trip based on the results. Valerie Stimac, and American Lonely Planet Local, found out she is 33% Eastern European, 29% Western European, 17% Iberian Peninsula, 16% Southern European, 4% Great Britain. She said the biggest surprise in her DNA results was the 17% Iberian Peninsula portion. None of the amateur genealogists in her family have identified an ancestor from Spain or Portugal. Thanks to the DNA test, she will plan to travel to the region and hopefully learn more about her ancestry first-hand.
Lan Anh | Wanderlust Tips