From its glittering skyscrapers to its sweeping sand dunes, this multi-cultural metropolis is as awe-worthy as ever. Once a small fishing village, Dubai has emerged recently as a truly cosmopolitan city.
It has world-class shopping – and the world's largest shopping mall to boot – as well as snowy indoor slopes for skiing, the world's tallest tower, beautiful beaches, and even man-made islands. Plus, you can always access the untamed desert, where you can drive or ride camels along the glittering dunes.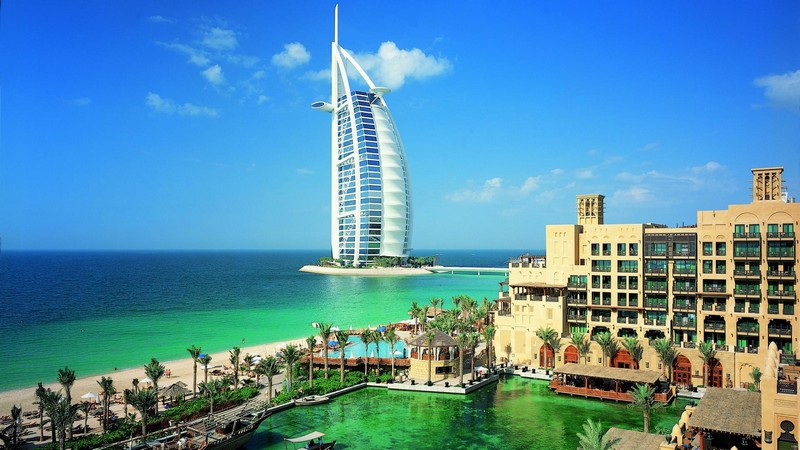 We will point you to the major attractions as you explore this fascinating and vibrant city. Read on to learn more about this traditional-meets-futuristic emirate before its ever-evolving skyline shifts once again.
Best Time To Go
Keep in mind that it will be hot no matter when you visit Dubai. Between November and March the weather is milder (think a balmy 73 degrees). The world's richest horse race, the Dubai World Cup, takes place in March. Avoid going in July and August, when the heat feels unbearable and temperatures clock north of 103 degrees.
Weather
August is the hottest month, with an average high of 96°F (36°C). January is the coldest month, with an average high of 66°F (19°C).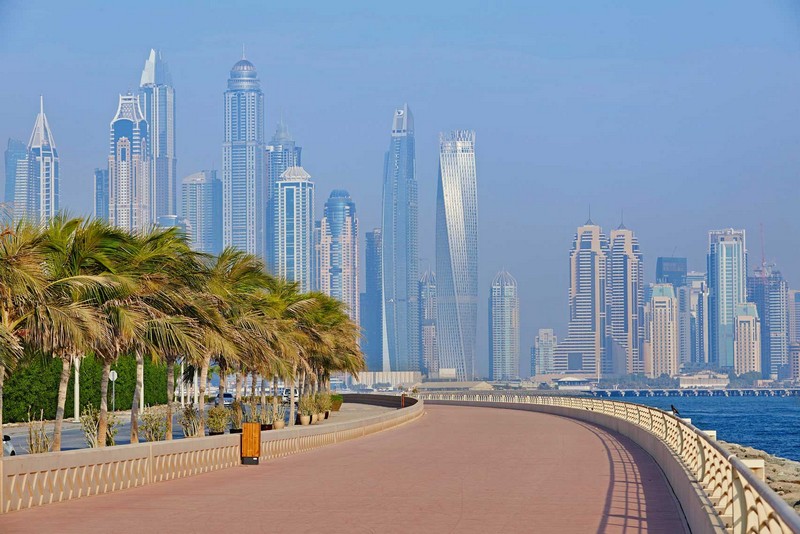 Currency
United Arab Emirates Dirham (AED)
Transportation
Don't plan to walk; in this city, metered taxis are the most popular and ubiquitous mode of transportation. There's a mandatory flat rate of $3 (ladies-only cab services are also available). The Dubai metro, divided into four cars that include ladies-only and "gold class," will get you to all the most popular neighborhoods.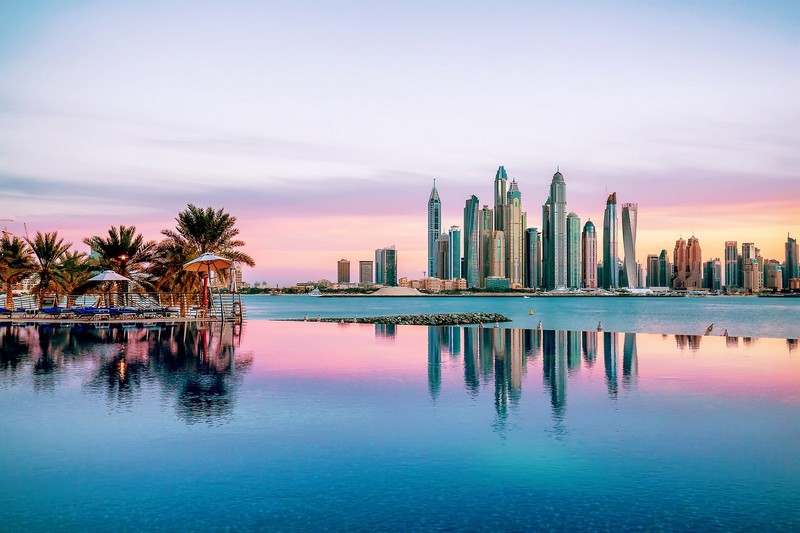 Know Before You Go
The city essentially shuts down for the holy month of Ramadan (dates change each year). Restaurants are closed in order to respect muslims that are fasting, and it's illegal to eat, drink, or smoke in public during this period.
Electric
Type L three-prong plug
Travel & Leisure