Watch the roads, not the traffic lights
This may seem simple, but we saw a few tourists step out onto the road when the pedestrian light was green only to be beeped at by a car that's run a red light or pulled a random u-turn. Watch for cars on both sides and be aggressive when crossing the road. Indecisiveness will see you standing on the sidewalk for hours or getting yelled at by angry drivers screeching to a halt. If in doubt, cross when the locals do.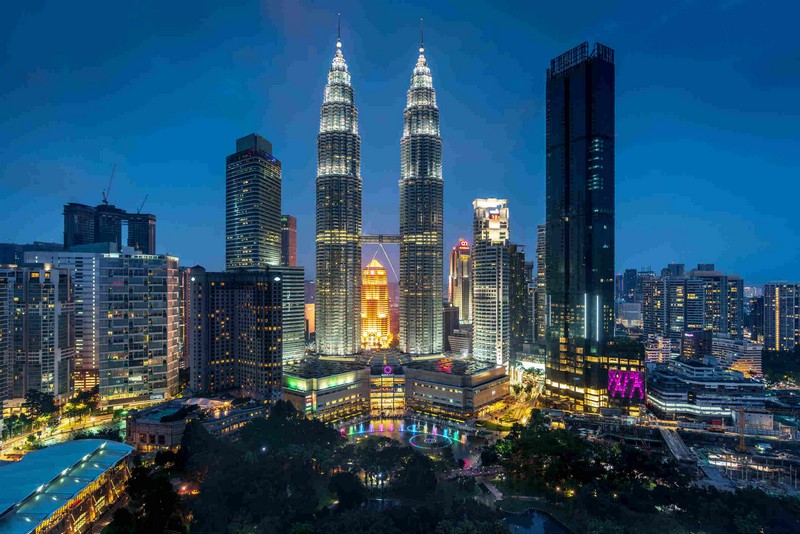 Haggle, haggle, haggle
Kuala Lumpur is famous for it's markets. Whether you're heading to Petaling St or the stalls at the Batu Caves, there are many bargains to be found. The shop owners will always start high, so bring down the price. A good method is offering half the price, and working up from there. If they don't respond to your requested price, there will be plenty of other shops that are selling the exact same stock. I've never seen so many pairs of "Beats by Dre" headphones, wallets, or watches in my life. As a last resort, walking away from a shop can sometimes be the push that's needed to get the price down. Jo got some harem pants down from 45 RM to 30 RM just by saying that she was going to have a look around.
Everybody speaks English
This is what makes Kuala Lumpur a great place to start traveling. Pretty much every Malaysian we talked to spoke fantastic English. Don't be afraid to ask the locals for help, they are happy to oblige. On more that one occasion Jo and I had somebody come up to us and ask if we needed help. Although you can speak English with almost everyone, make sure you use simplified English and don't talk too fast. I asked someone if there was a Fish Spa nearby and they sent me to the Aquarium in the Petronas Towers.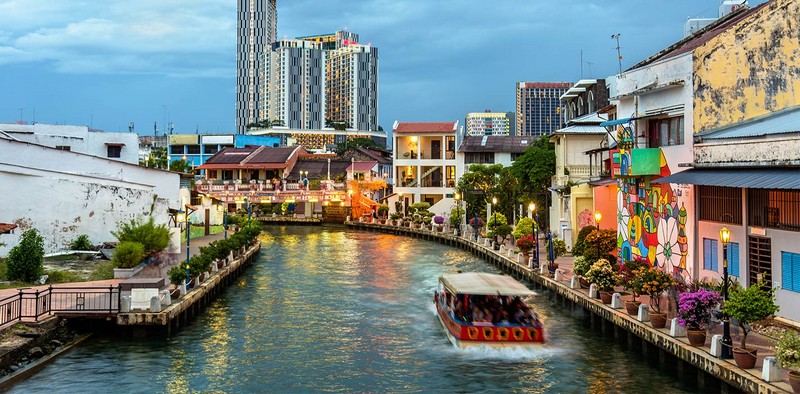 It's not as conservative as people think it is
If you read about Kuala Lumpur you are probably going to come across a lot of blogs or articles that say you need to dress conservatively because of the varied cultural and religious backgrounds. We were surprised to find that people didn't seem to care what we wore. I dressed in singlets and shorts the whole time, and Jo wore tank tops, harem pants, and sandals. A lot of the female locals were wearing shorts and singlets as well. I checked with one of the hostel staff what the dress code was for the annual Thaipusam Festival. Hundreds of thousands of people travel from India, Thailand and other parts of Asia to attend and pay respect to their gods. It's an intensely religious festival and we didn't want to offend anyone. I was surprised when he told me that "nobody cares what you wear, they only care about your mind and your heart,". The only real exception to this is if you're going into temples or mosques. People were more concerned with my height than what I wore. So don't worry too much, you can dress comfortably in KL.
Eat the street food, it's amazing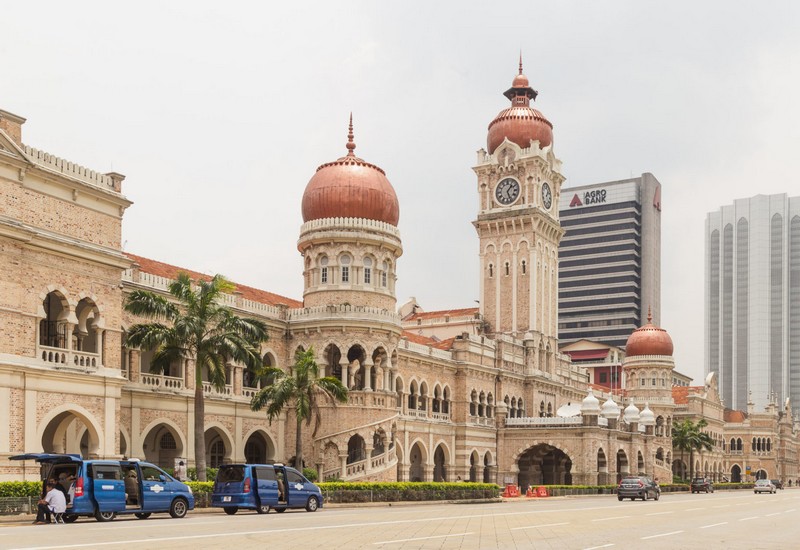 One thing Jo and I agreed to do on this trip is limit the amount of fast food we eat. We want to push ourselves to try new and weird things. That being said, you haven't felt true terror until you've stood in line at a place you've never seen before, looking at food you've never heard of before, being talked at in a language you don't speak, and trying to order a meal. Our tactic is to point at things, to use our fingers to indicate quantities, and to nod at any questions we don't understand. This technique has lead to us eating some epically spicy, but tasty, food. A lot of people have difficulty with eating street food as it seems unsanitary to have raw meats on display outside. As a rule of thumb, try and eat at the places that are popular with the locals. They'll know which foods will make you sick.
Markets are great for your self-esteem, sometimes…
We found a consistent theme when walking through the markets. Everyone is your friend. Just like those universally hated leaflet distributors in your city, the stall owners will hang out the front of their shops, spruiking their merchandise and trying to herd you in. Flattery is the name of the game in Kuala Lumpur markets. Everywhere I went I was met with greetings like "hello handsome", "good looking watches for a good looking man", and "you're tall, you play basketball, I have basketball jerseys". Jo received similar treatment. Of course they do it to everyone, but I felt like the man every time a stall owner yelled "Hey bro! Bro! You need these wallets, bro!". That being said, it's not smooth ego sailing all the time. After haggling at a stall, I was asked by the owner if I was English, to which I replied "Nah, I'm Australian,". He said "No, you can't be Australian. Australian's are nice, you must be English,". My initial impulse was to immediately buy everything in his store to show him that I am nice, but as I was originally born in England, I laughed it off and walked away… While crying a little on the inside.
See the Petronas towers at night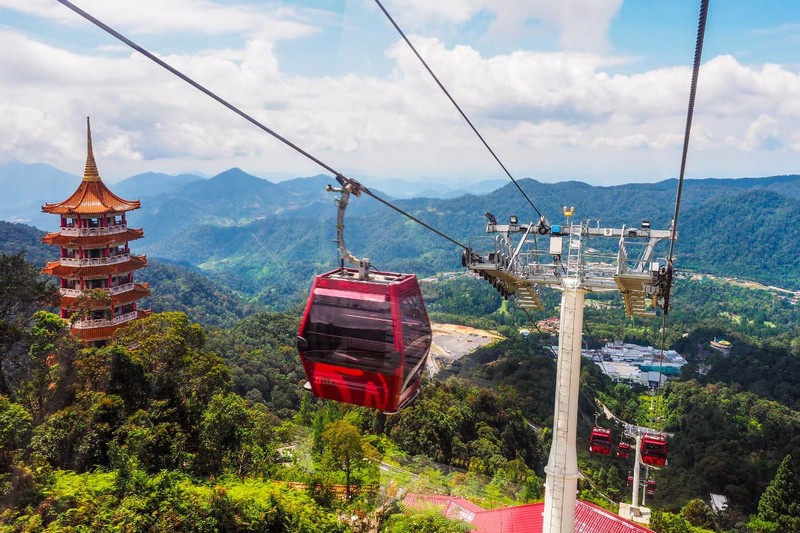 The Petronas towers are a big tourist destination in Kuala Lumpur. Unfortunately, it's the first stop for most out-of-towners, making it very difficult to get to the observation deck. We settled for the ground view of the towers, first in the day, the second time at night. I was stunned by the towers at night. The lighting perfectly highlights every feature of the two buildings and helps to create magnificently stark contrasts. It's infinitely better to see them at night. In addition to this, out the front of the KLCC Shopping. Centre is a vibrant and colourful water fountain. Coloured streams of water coordinate into patterns as they shoot into the sky. It's quite entertaining and makes for a great photo op.
Trains are all you need to do anything
The train system in KL is amazing. One could assume quite easily that the railways were built first, and then everything else was developed around it, such is it's convenience. Coming from either of the airports, you will most likely arrive in Sentral, whether it be by bus or train. From Sentral, it's only one stop to Pasar Sani, where the Petaling St and Central Markets are. From Pasar Sani, it's only a few stops to KLCC shopping centre and the Petronas Towers. The train literally drops you right underneath the towers. You can even catch a quick train ride to the Batu Caves, and it's only about 500 meters from that station to the cave entrance. Trains run every few minutes and cost as little as 1 RM.
Have you been to Kuala Lumpur? Did you have similar experiences? Feel free to leave a comment or send us an email at contact@wanderlusttips.com
Wanderlust Tips