On 12th December, Wanderlust Tips travel magazine and Wanderlust Tips Foundation tourism development fund, under the sponsorship of ford Vietnam, held "meaningful journeys", a program to students from Ca Mau community college who have achieved great academic results despite poverty and organized a talk show on "responsible tourism" with the participation of two guests: Helly Tong and Vuong Thien Minh.
[rpi]
Wanderlust Tips English Vietnamese bilingual travel magazine has always done their absolute best to provide authentic information, useful experiences, and vibrant images of famous destinations in Vietnam and across the globe. In addition to being a useful information channel, Wanderlust Tips also owns Wanderlust Tips Foundation Tourism Development Fund with the aim to develop sustainable tourism as well as bring positive benefits to the local community and society.
Ford Vietnam, one of the leading car manufacturers in Vietnam's market, has strengthened its position in the development of the whole sector with safe, smart, and strong models such as Ford Ranger, Ford EcoSport, Ford Everest, and Ford Explorer. In addition to its contribution to the automotive industry of Vietnam and the good relationships with Vietnamese customers for 25 years, Ford Vietnam always shows great concern and invests in community activities. It has run many programs for students across the country.
Working towards common goals for the community, Ford Vietnam, Wanderlust Tips and Wanderlust Tips Foundation held "Meaningful journeys" to give 30 scholarships, each worth VND1,000,000, to 30 students who have, despite their difficult circumstances, gained excellent academic achievements at Ca Mau Community College. The scholarships are given with the hope to give support to the students with difficulties in life and encourage them to be confident to go forward in their journeys ahead.
In the framework of the program "Meaningful journeys", two famous guests, the young entrepreneur and Model Helly Tong and photographer Vuong Thien Minh, had a very interesting talk with students of Ca Mau Community College on "Responsible tourism". Stories about life, passion for travel, and the journeys of guests have strongly inspired the students to think about the passion of the youth, daring decisions, and the awareness of their responsibility to protect the environment and preserve valuable cultural heritages.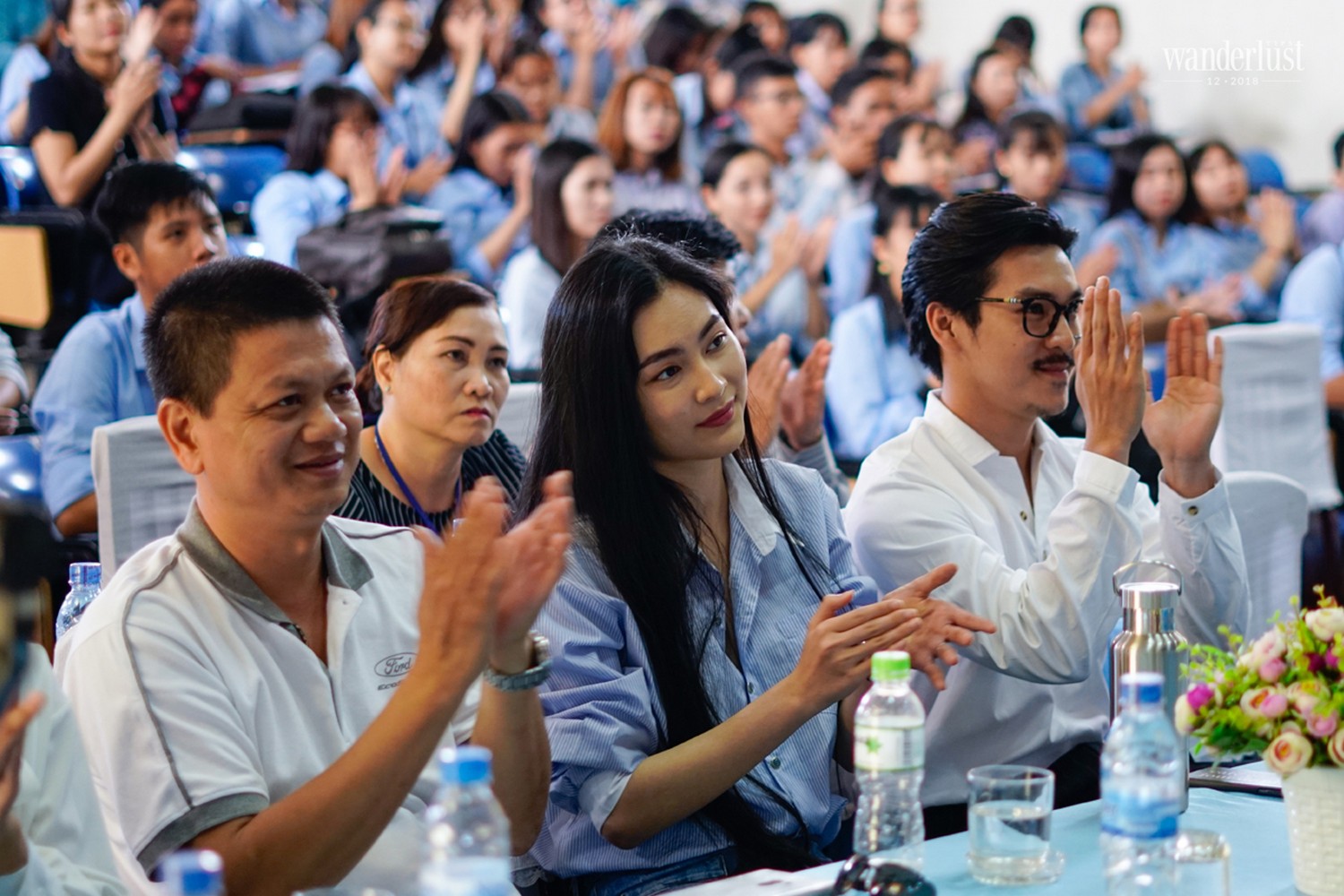 After the journey to the Southernmost land in Vietnam – Ca Mau, Wanderlust Tips travel magazine and Wanderlust Tips Foundation Tourism Development Fund will continue to visit many other regions of Vietnam to create more beautiful journeys for the community and develop sustainable tourism.
Wanderlust Tips