Thor Pedersen 37 year old Danish man has started his unique journey to travel the world in 2013, leaving his family, girlfriend and job behind. Now he has set his foot on 122 countries out of 203 as scheduled. And he's never taken a plane during the trips.
[rpi]
Setting his own rules for the trip: no flights, staying at each country in at least 24 hours and never returning until the journey finished, Thor travelled by about 100 trains, more than 240 buses, and around 70 metros. "My longest trip was by bus in Brazil and it lasted 56 hours. I also spent 16 consecutive days in a small boat and four days on a train," he confides.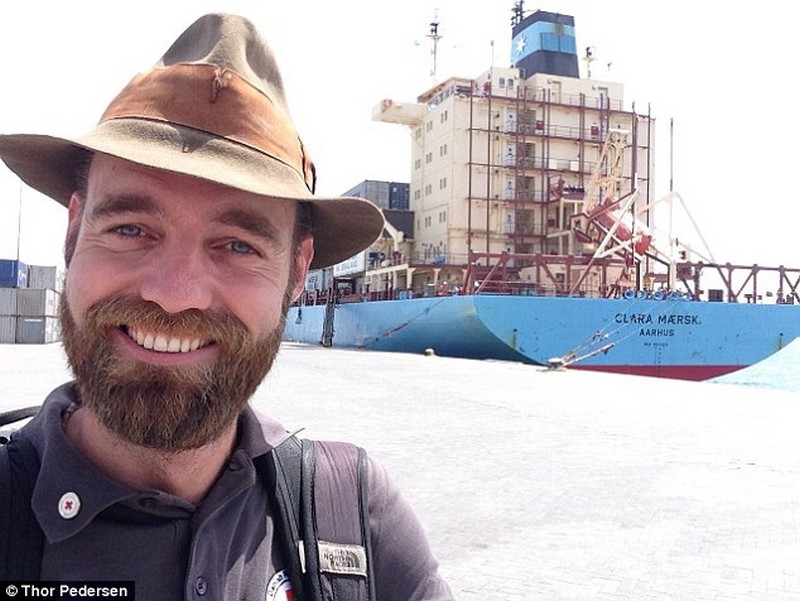 Giving up a career of a soldier, he started his work in shipping, transportation and logistics industry. In 2009, he became an entrepreneur and worked in several countries such as Libya, Bangladesh and Kazakhstan.
"One day, my father sent me an email detailing the story of a traveller. This inspired me and I asked my friends what they thought about me travelling around the world. They were not convinced. Sometime later, I came across an old friend and while sharing my dream, he urged me to go for it. I never looked back since then. I was only 34 at that time," he reveals. He has also done more than 200 trips by plane in his life.
Starting off his journey, Thor decided to live within a budget of 20 USD per day for the 203 countries he had to visit. This covers the cost of food, transport, visas and accommodation. His trip is funded by Ross Offshore. He spent minimum 2 days and maximum  days in a country with a tight schedule.
The trip grants him a chance to meet up with many people of different cultures which he has never immagined. He witnessed many times the bright side of life which encouraged him to keep going and discovering the beautiful world. "I still remember how a very poor man welcomed me and gave me his bed and his pillow. In Cuba, when I was looking for a boat, a millionaire asked me to come over to his private villa in the Bahamas," he narrates.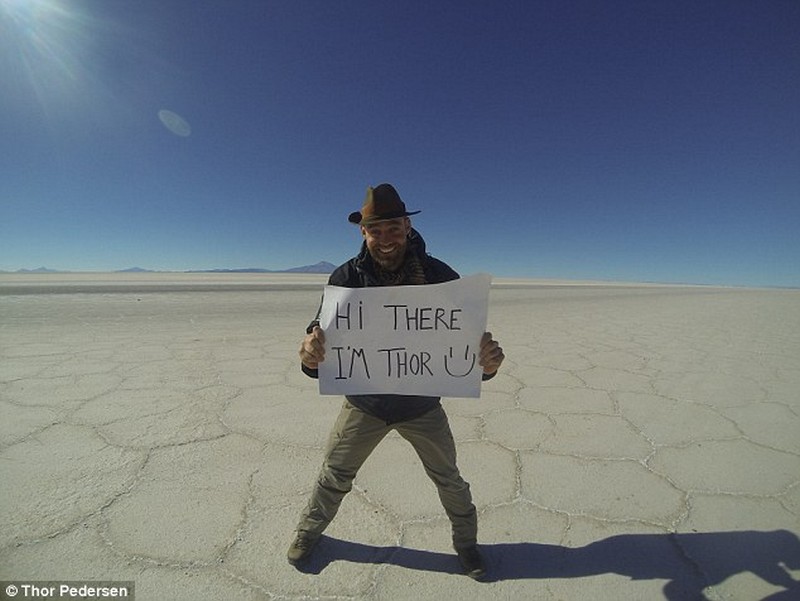 Depending on his own experience, the world is a safe place with many kind people. He has got much help from whom he met during the journey. "I have witnessed humility, generosity, and the caring nature of people. Some of my friends were shocked to see that I visited countries they considered dangerous. I explained to them that the world is a better place. There is a positive vibe in every corner of the world the country," he avers.
After coming back home, he intends to write a series of books telling the story in his special world travel, get married to his girlfriend.
Defimedia | Wanderlust Tips