When thinking of Wuhan, people only think of the city that became the epicentre of Covid-19 during the global pandemic and forget that it boasts beautiful scenery and a wonderful atmosphere. Travelling to Wuhan, you will have the opportunity to visit many scenic destinations that perfectly combine traditional Chinese culture and modernity of a buzzing metropolis.
[rpi]
YELLOW CRANE TOWER, WUHAN
Famed for being 'the most beautiful tower on the planet', Yellow Crane Tower has become a popular destination for any trip to Wuhan. Built-in 223 during the Three Kingdoms Period, it was placed on the top of Snake Hill as a watchtower for the army. The tower is surrounded by soothing green groves and the spectacular Yangtze River. A three-storey design built on the citadel with a seven-metre bronze top, the tower boasts a unique shape of the number 99 that implies the most venerated god. With its treasured cultural and historical values, Yellow Crane Tower is the most notable architectural construction in Wuhan.
WUHAN YANGTZE RIVER BRIDGE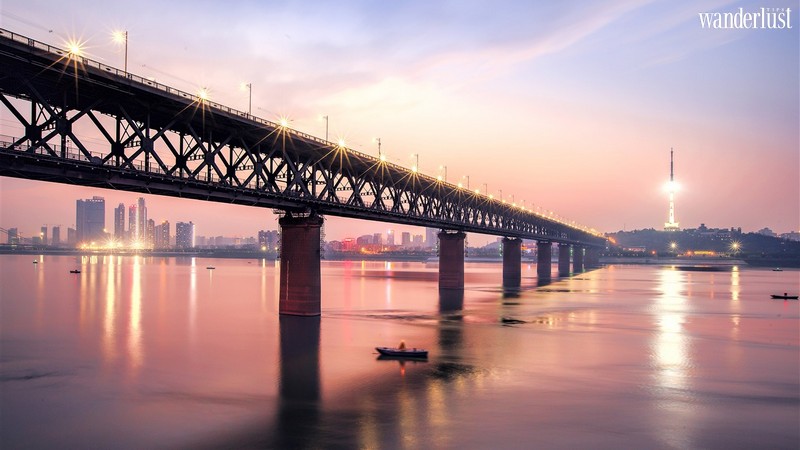 Completed in 1957, Wuhan Yangtze River Bridge is the first bridge across the Yangtze River, allowing visitors to access to the city centre. The iconic bridge comprises two levels with the lower one for railway and the upper one for highway and pedestrian streets. Whether you stroll along the bridge by car or on foot, you will feel extremely comfortable whilst marvelling at the peaceful natural vistas infused with the buzzing pace of urban life.
HUBEI PROVINCIAL MUSEUM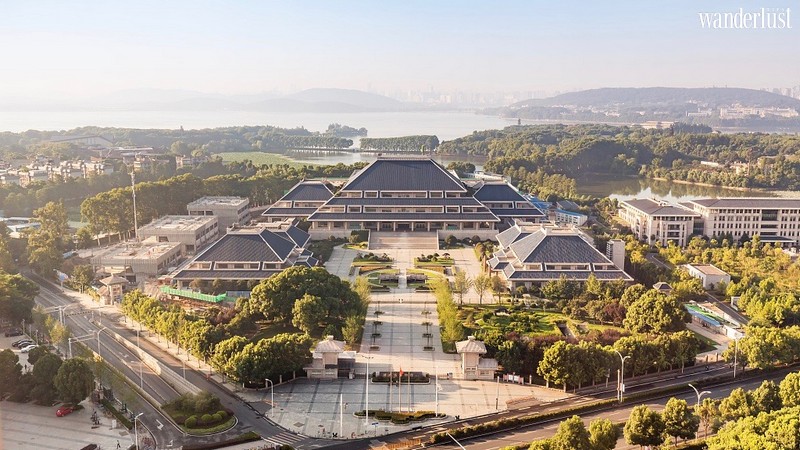 If you have a passion for historical stories and want to get a better understanding of the unique Wuhan culture, the Hubei Provincial Museum is a must-visit destination on your travel bucket list. Measuring an expansive area of 9,000 square metres, the museum houses more than 200,000 ancient collections, including weapons, musical instruments, valuable pottery, bronze and jewellery. Make sure to visit the Hubei Provincial Museum in the morning because the museum closes daily at 3.30 pm and is closed on Mondays.
HAN ZHENG STREET
Han Zheng Street has travellers falling in love at first sight. Stretching along the alluring Chu River, the street is home to an amazing variety of ancient houses, state-of-the-art buildings, luxury fashion outlets and flavourful restaurants. Your trip to Wuhan would be incomplete without taking a stroll along Han Zheng Street at sunset and enjoying this stunningly beautiful Chinese city.
WUHAN UNIVERSITY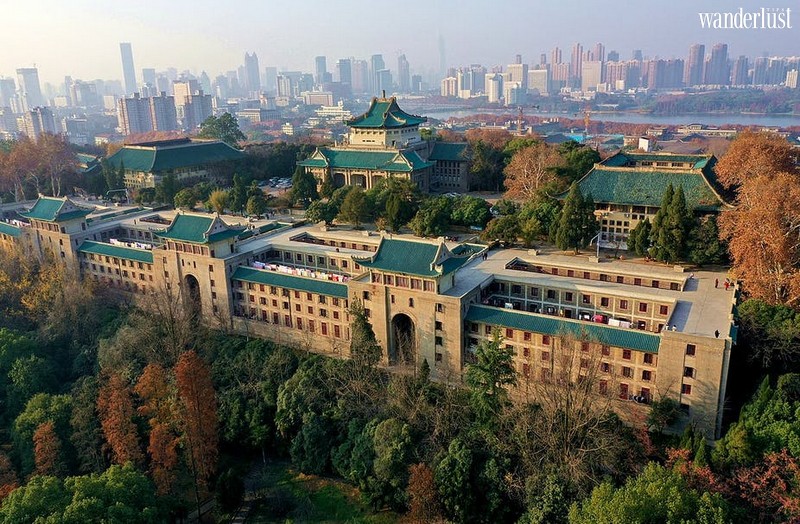 Dating back to 1893 and located in a vast campus filled with verdant greenery and traditional Chinese architecture, Wuhan University is the most beautiful school in China. Aside from being a familiar environment for students, Wuhan University also attracts both domestic and foreign travellers with its stunning beauty. Here, you can take in the jaw-dropping natural scenery and capture some of the most Instagram-worthy pictures.
Wanderlust Tips