Charming coastal views, eye-popping natural landscapes and jaw-dropping viaducts, there is an adventure around every corner on the rail journeys. Share the love section themed "Rail journeys" will take you on an exhilarating experience to see the world in a new way.
[rpi]
NGUYEN QUOC THAI | FREELANCER | VIETNAM
It was a truly fantastic trip and I will always remember the small Sri Lankan town of Ella carpeted with the glowing green of fragrant tea plantations as it first came into view. The Kandy to Ella journey in Sri Lanka is considered one of the most scenic train rides in the world, giving you a unique opportunity to marvel at the beauty of the cascading waterfalls, endless forests and jungle-clad mountains on the way to Ella. The intoxicating landscapes en route momentarily staggered me as the rail ride traversed the jaw-dropping cliffs and verdant green tea hills.
The rail system in Sri Lanka is quite old and slow. Most trains have different carriages and classes that you can choose from, for instance,  seats, sleepers or standing cabins. The Sri Lankan trains allow passengers to hang out from the sides and enjoy the scenery while moving at full speed. On my rail journey, I tried to capture the perfect Instagrammable shots. The train from Colombo to Anuradhapura gave me a fantastic insight into local life. It was teeming with enthusiastic vendors and tourists enjoying instrumental performances. What's more, the trains are often quite slow, so I had the chance to socialise with many people as well as talking about their Sinhalese New Year and the Buddhist festivals in Kandy.
PHAM PHUONG THANH | ACCOUNTANT | VIETNAM
The impressive beauty of Switzerland that is captured on travel blogs and social media provided inspiration for me to visit Europe. Switzerland was the first destination on my bucket list. Switzerland exudes a mesmerising beauty that can be found on every corner, making it a favourable destination on my travel itinerary. This picture-postcard country fascinated me with its scenic natural landscapes that conjure a sense of charm, purity, tranquillity and wealth. I still remember the train journey from Luzern to Interlaken. A tiring but exhilarating experience, I was extremely overwhelmed but felt rejuvenated thanks to the amazing variety of dream-like scenery that sparkled before my eyes, tranquil emerald lakes embraced by forested mountains and beautiful houses dotted on picturesque hillsides.
The train system in Switzerland is world-famous for its punctuality and effective reservation system. Additionally, the Swiss train operators offer modern spaces and well-appointed amenities. The rail journey through Switzerland was truly a fun-filled and unforgettable experience because of its stunningly beautiful scenery, lush green hills and the mighty snow-capped Alps. There is nothing better than sipping a cup of hot coffee whilst looking through the open-air windows to get a panoramic view of magnificent Swiss nature. With so many astounding natural landscapes en route, you will certainly satisfy your wanderlust.
LE THI HOA | OFFICER| VIETNAM
I recently took a five-day trip by train to Central Vietnam, travelling through the famous cities of alluring Hue, peaceful Da Nang and picture-perfect Cu Lao Cham. Before my journey, I carefully researched the Hai Van Pass on the internet and decided to take the train to get a view of the staggeringly beautiful scenery along the way. The train journey from Hue to Da Nang brought a sense of admiration and contemplation to my heart thanks to the amazing variety of striking natural landscapes, spectacular green hills and mountains dotted in wildflowers overlooking the crystal-clear azure ocean. Train travel is the most beautiful way to see the world and is truly relaxing and enjoyable experience.
As the train snaked through the Hai Van Pass, it provided an incredible view of the mesmerising natural surroundings. I have to say that this is the most glamorous scenery I have ever seen. When the train ran alongside the turquoise sea, passengers were captivated by the awe-inspiring vistas. The scenery is so beautiful and the mutual appreciation in the carriage was heartwarming. My trip to Central Vietnam with my love was the truly unforgettable and fun-filled experience on the most scenic railway in Vietnam.
DO VAN HUNG | CEO | HANOI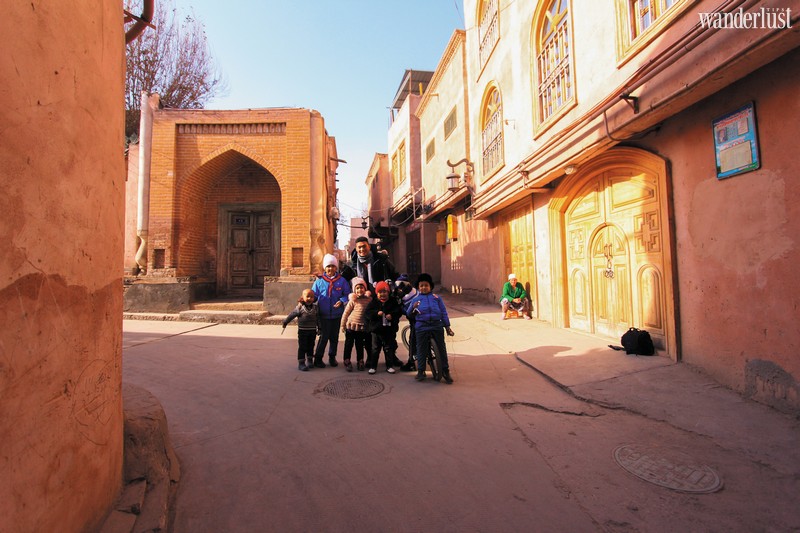 I have experienced a few long train journeys such as the Hanoi – Saigon, Chiang Mai – Bangkok and Yangon – Bagan, but perhaps the train ride to Xinjiang was the longest and most exhilarating of my life. The rail journey back and forth is more than 12,000km and takes 6 days. Sitting for a long time is not a problem for me, but it can be easy to get tired and impatient, so I usually read books, play games, take photos or wander around the carriages. My train ride was uneasy as we had to go through passport and security control at every station because of the political instability in Xinjiang. I am a solo traveller and cannot speak Chinese, so I had difficulty communicating with others. Even so, technology was truly an effective solution for me in this situation.
Aside from the magnificent mountains, dreamy deserts and long rows of sun-drenched birch trees en route, I had the chance to make friends in the railway carriage. After some initial awkwardness, I took my camera to take some pictures, showed them to the other travellers and then we began chatting together. It was extremely cold and they were grateful as I gave each of them some pieces of dried cinnamon. Before waving goodbye, they also gave me a few apples, pomegranates and candies. I appreciated their enthusiasm and hospitality and this made my trip more memorable and inspirational.
Wanderlust Tips