With warm sunshine and a gentle breeze, spring is a fabulous time for an outdoor journey to appreciate this living planet. With the theme "Spring in bloom", Share the love section in January 2020 will share an array of inspirational stories with readers on New Year 2020.
[rpi]
DANG VU THANH HANG: OVERSEAS STUDENT, GERMANY | SAFFRON FLOWERS MARK THE ARRIVAL OF SPRING AND MY HOMESICKNESS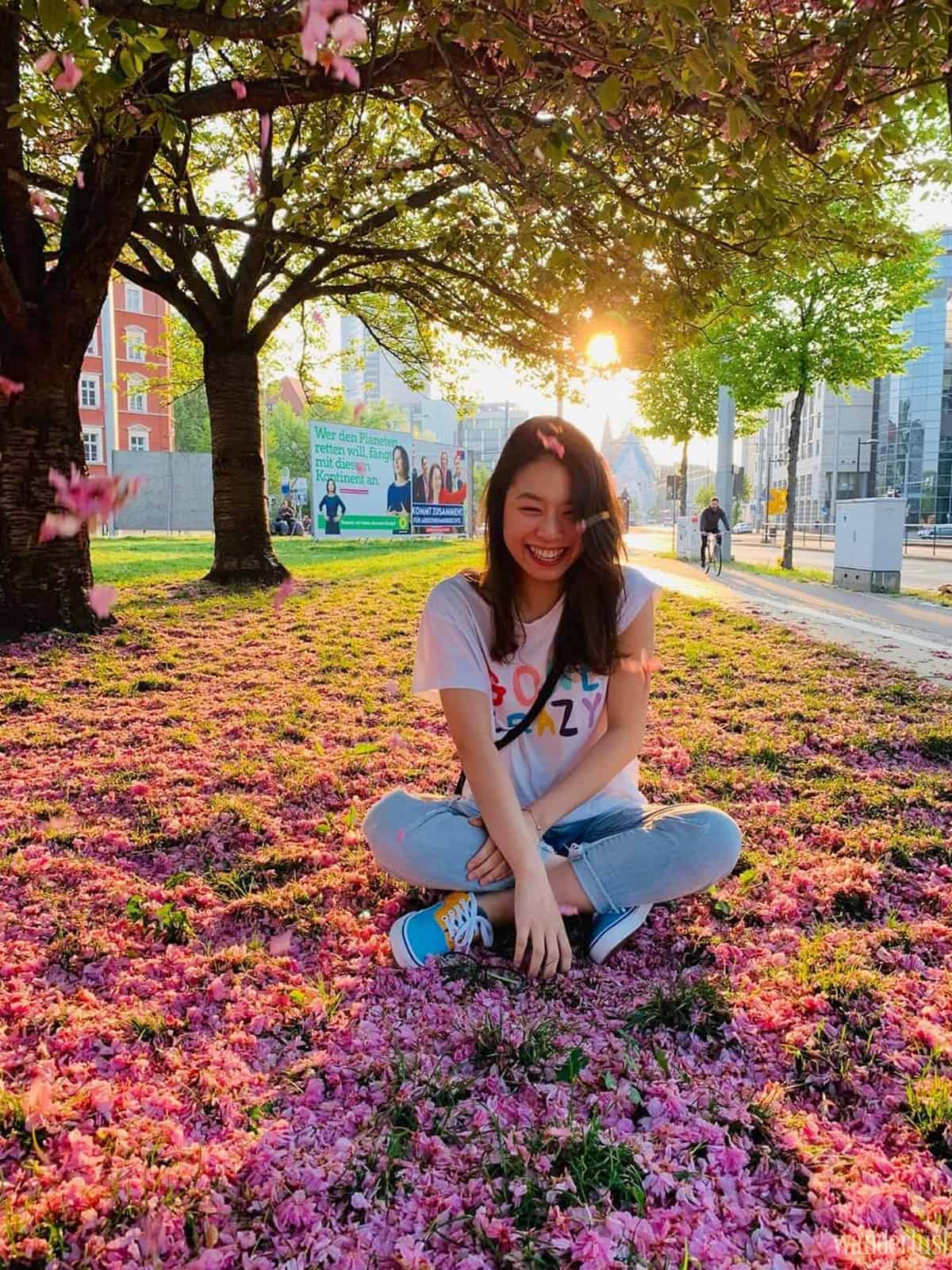 After a cold winter in Germany, I, like many others, look forward to a refreshing spring. Although the cold weather still lingers, the spring brings warm rays of gentle sunshine. I still remember the feeling when I first welcomed the spring in Leipzig. I distinctly remember waking up and catching my first glimpse of the saffron flowers outside my window. The local residents fondly call them the "spring ambassadors". In spite of the falling snow in Germany, the bright yellow, white, purple and pink flowers are enough for people to know that spring is coming. In Leipzig, the spring is more splendid and colorful with various flowers, for instance, magnolia, plum blossom, and cherry blossom.
The spring boasts a joyful atmosphere, but sometimes it makes an overseas student like me, feel homesick. It was a great time to spend with my family. We took a picnic, strolled around the streets together and sat in cozy corners whilst watching the raindrops falling on the window. I still have to go to school during the spring in Leipzig and I do not have many local friends. In the free afternoons, I often sit under the cherry blossom trees in my school and make a phone call to my family. It may be only a few minutes, but it is enough to make my heart feel warm and helps me to enjoy the beautiful spring in Germany.
NGUYEN PHUONG NHI – MASTER STUDY, PORTUGAL | MY UNFORGETTABLE IMPRESSION OF A ROMANTIC PORTUGUESE SPRING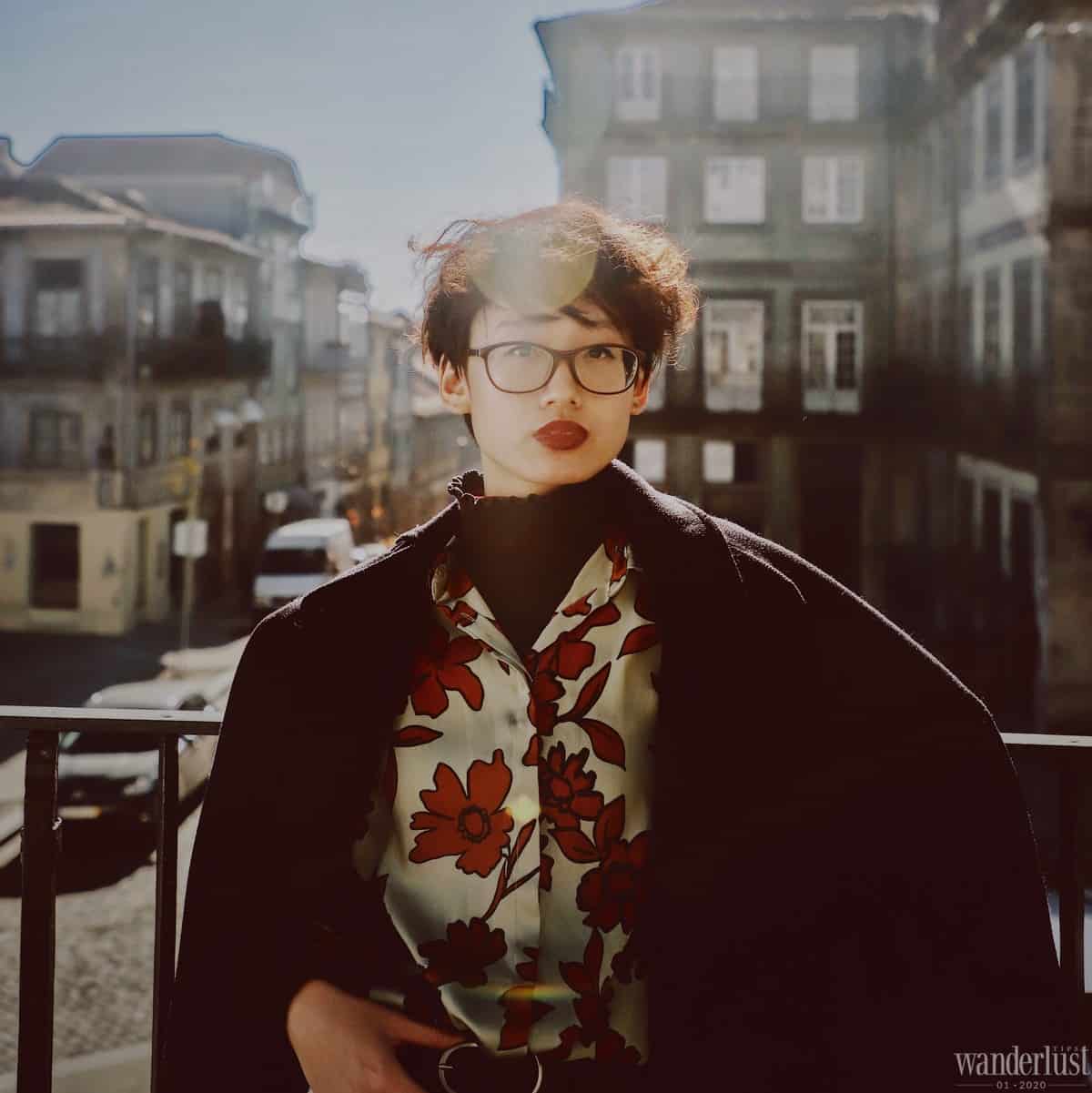 I felt that I was so lucky to have the chance to relish the glorious springtime in Portugal. For three years, Portugal spoilt me with mild weather, friendly people, magnificently beautiful landscapes and distinctive architecture. It rains often, but the leaves change quickly in the early days of spring. Thus, natural surroundings become much more spectacular. When thinking of Portugal, the blue sky immediately springs to my mind. I have never been anywhere where the sky is as blue. Recalling my fond memories, I cannot forget to mention the night when my friends and I visited the capital city, Lisbon. Unfortunately, we got lost. When I was busy searching for the exit, I accidentally took a wrong turning sloping down towards a higgledy-piggledy labyrinth of alleyways.
The humming of guitars and voices echoed from nearby restaurants and bars, I took myself to one of the bars on the road, ordered a glass of wine and enjoyed the traditional music. Every time I think of my trip to Lisbon, many movie-like scenes spring to my mind. For instance, the cozy feeling of sitting inside a small restaurant sheltering from the cold wind and drizzle, the lingering aftertaste of red wine, the powerful voice of the Fado singer and the signature Portuguese melodies played on the guitar.
PHAM MINH CHAU – OVERSEAS STUDENT, JAPAN | THE BLOSSOMS WERE PROBABLY MOST MEMORABLE WHEN I WAS 18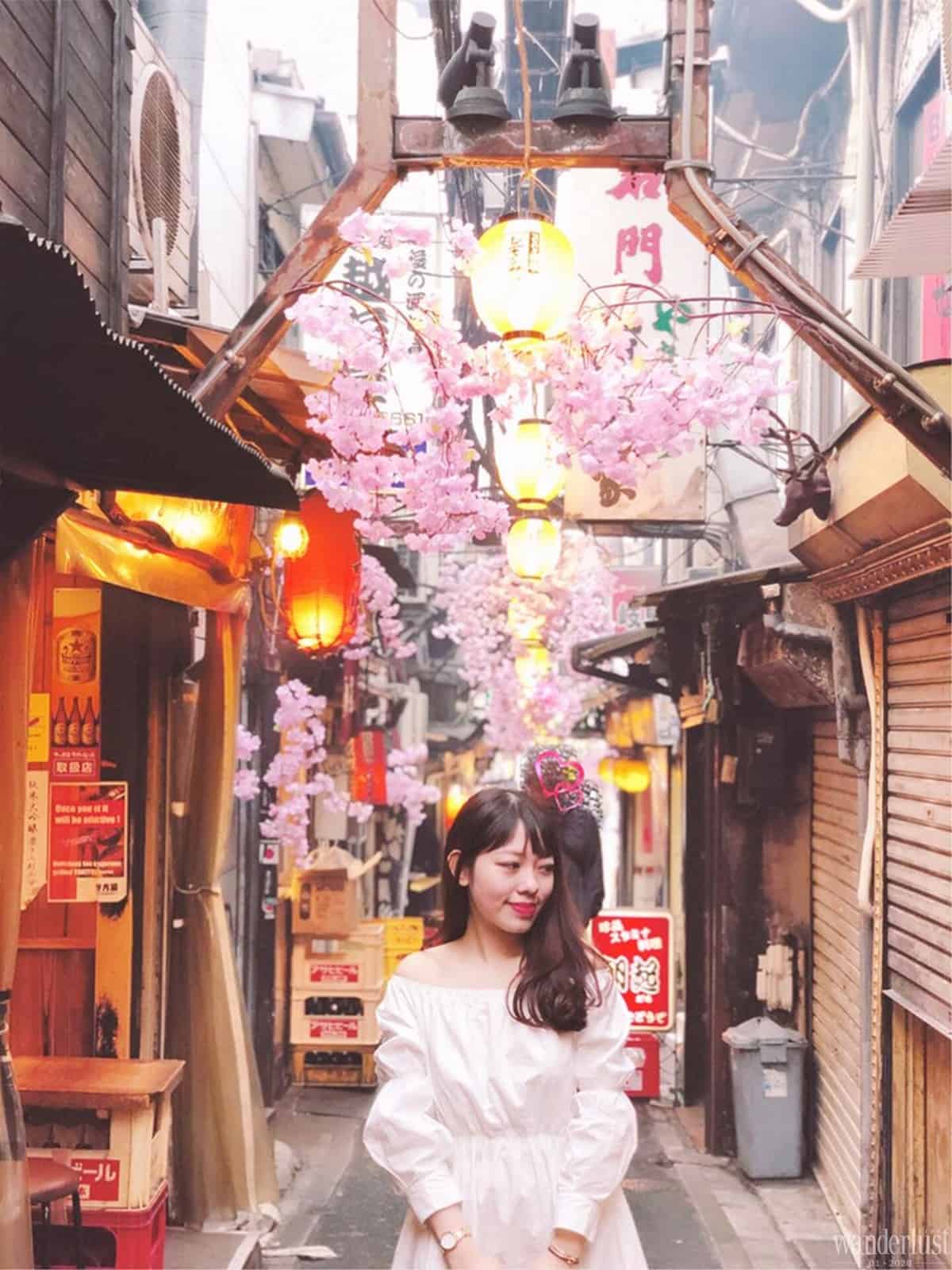 It has been four years since I had the chance to see cherry blossoms in April 2016. Spring is my favorite season as I was born in late March. It is also an ideal time to view the cherry blossoms in Japan. In the heart of hectic Tokyo, the stretching banks of the alluring Meguro River are adorned with long rows of perennial cherry blossom trees. Their blooms spread and droop down over the river, creating an extremely charming scene.
When the cherry blossom season arrives, I often come here to view the landscape from morning to evening. Chatting and eating with my friends under the trees makes me feel at peace after a busy day. Sakura season at the age of 18 is probably my most memorable as I was coming to quite a turning point in my life. I left to study abroad and lived away from my family and friends. That year, I had a birthday party with new friends and then I had to sleep to prepare for studying ahead. When I saw the cherry blossoms floating and falling in a breeze, a sense of melancholy filled my heart. I do hope that my family will reunite in Japan next year to celebrate the beautiful cherry blossom season.
TRAN DANG HUY – FREELANCER & EVENT ORGANISER, HANOI | TO ME, TET IN HANOI IS ALL ABOUT THE BRILLIANT FLOWERS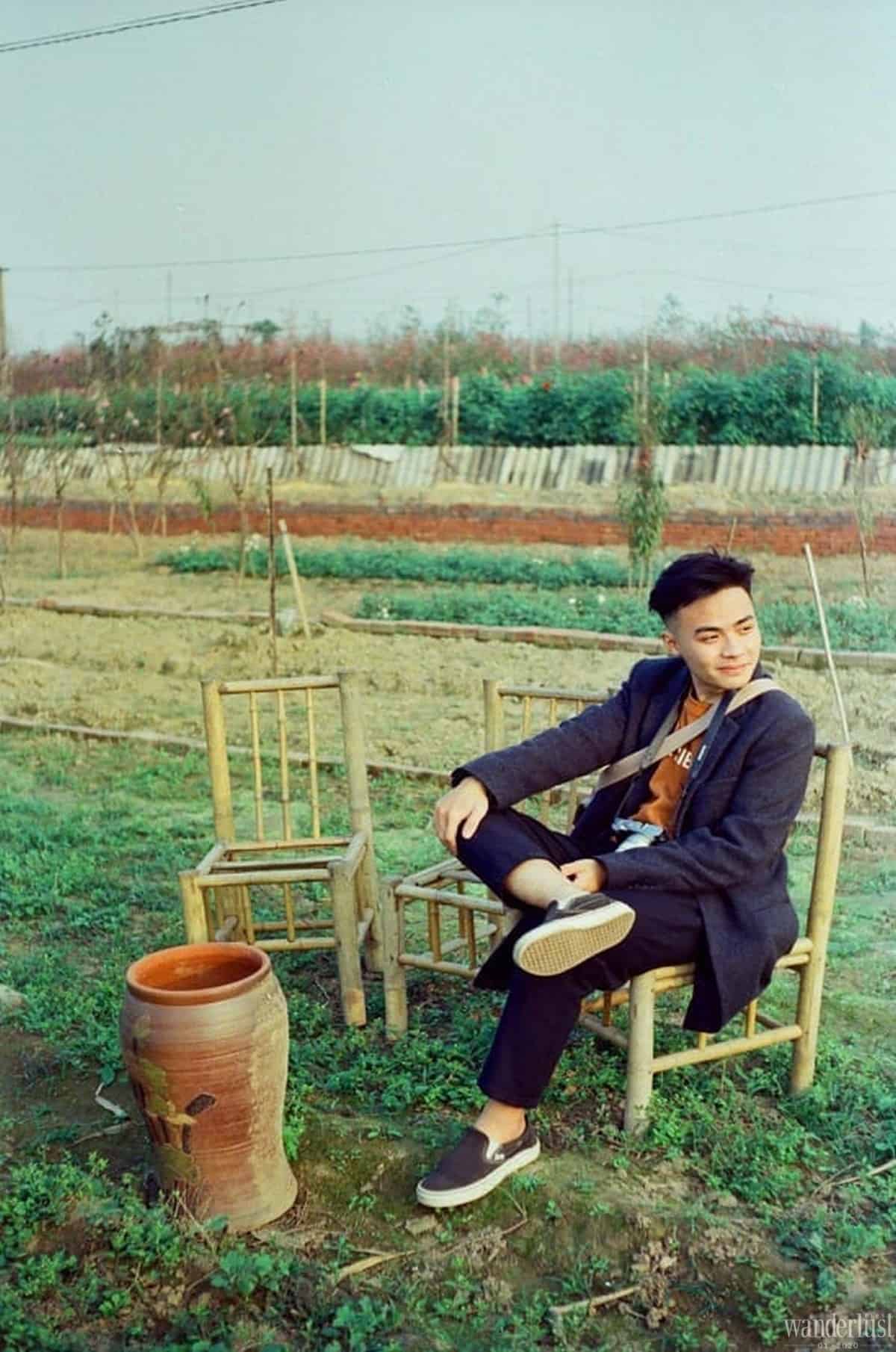 I do not remember when Tet became so imprinted on my mind and played a significant role in my life. Although I am an adult now, my love for Tet in Hanoi has never changed, in fact, it has just grown! Partly, because the older I get, the more I realize that Tet really has a variety of hidden meanings for myself, my family and my country. Additionally, I take full responsibility for making traditional dishes on the Tet holiday. I buy Tet jam for myself and take my mum for carp to worship the Kitchen Gods.
I also have a passion for the signature flowers in season during Tet in Hanoi, for instance, peach, kumquat, dahlia, and gladiolus. In early December of the lunar calendar, I start to prepare for New Year in my own way. I wander around the peach gardens near the rocky beach along the Red River at least twice a week. Standing in the middle of the beautifully pink-hued peach forest brings a special joy to my heart. The Tet atmosphere seems to ooze from every flower waiting for New Year's Eve. Additionally, the Quang Ba flower market is full of colorful flowers, buzzing laughter and voices of people toing and froing. The atmosphere of the approaching Tet holiday is extremely exciting. If anyone says Tet in Hanoi is boring, then they have not properly experienced it.
Wanderlust Tips