Get inspiration for your next adventure from the passion and 2017 travel plans of a selection of travel bloggers. Nguyen Hoang Nguyen or Rosie Nguyen has been wellknown among Vietnamese. She has share with Wanderlust Tips December issue her plans for 2017 journeys. 
[rpi]
About me and my passion for travel
I'm an author, facebooker, culture and travel blogger, and a yoga teacher. Beside spending time writing and teaching yoga, I love backpacking and wandering to new places, preferably with a book. I've been to 20 countries.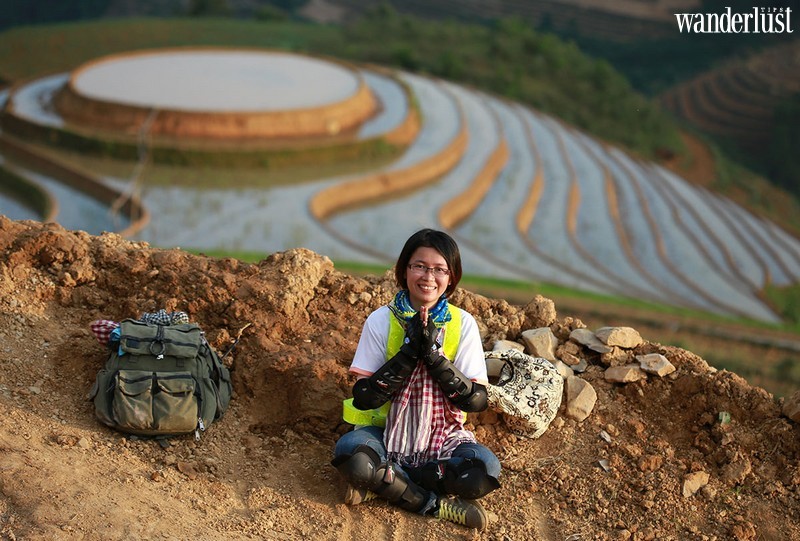 2017 plans
2017 will be full of new adventures. I want to explore more countries in South Asia: the Valley of Flowers, a national park in Uttarakhand, India with heavenly scenery, Nepal, home to colourful Kathmandu and the Everest Base Camp, a destination for trekking lovers. I also want to visit Tibet, home of the Dalai Lama, with secluded temples on hillsides and spectacular natural scenery. This place is special for me because I would love to meditate on Mount Kailash, one of the most sacred places of Tantric Buddhism. Tibet is on of the places I must visit before I die, and 2017 is the year I will make this dream come true.
2016 trips
2016 was the year that I was determined to spend more time focusing on my personal projects, but my feet could not stay still. Along with carrying out some personal projects, I did manage to visit quite a few places: I visited Kyoto on a trip sponsored by the Japanese government; I visited Chiang Mai in Thailand thanks to the invitation from the Tourism Authority of Thailand; I went diving in Phuket in Thailand to celebrate my birthday; I visited Jakarta to attend the Asean Blogger Conference.
I realised that I only travel to foreign countries, and have never even seen many places in my own country. 2016 was the year that I visited the most places in Vietnam. In August, I visited Ly Son island to participate in a project for waste management and coastal protection. In September, I participated in "Chuyến Xe Tuổi Trẻ" (Journey of Youth) and travelled across Vietnam to meet, talk to, and inspire youths and encourage them to read. In November, I visited Da Nang and Hue to organise a reading.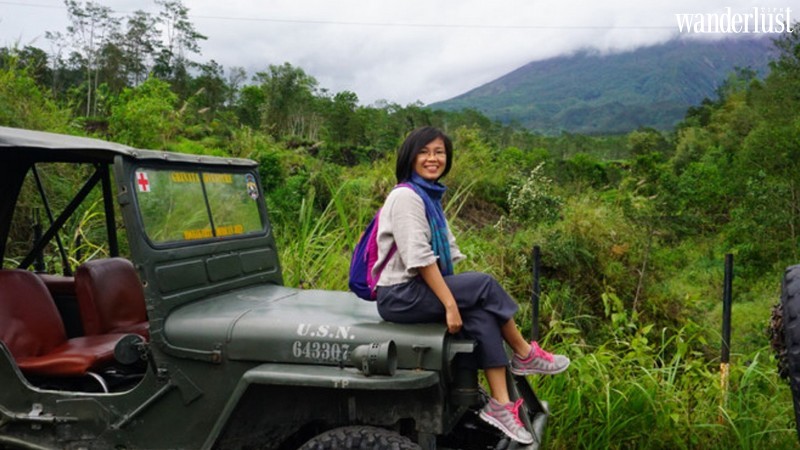 Travelling style
I love nature and outdoor activities. Mountains, beaches and forests have a special appeal to me. Therefore, I always choose wild destinations so I can be at one with nature and fulfil my love for mountain climbing, hiking, or scuba diving.
Travel Luggage
I have a habit of keeping my bags light on every trip. With some quick-drying and light yoga clothes and walking shoes, I can conquer the world. A sarong given to me by an Indonesian friend, who bought it on Bali. It's extremely useful, I can use it as a wrap when I visit temples, use it as a mat to sit on when I'm at the beach, or as a towel when I go swimming, as a yoga mat, or as a scarf when it's cold.
Tech gadgets
A portable Wi-Fi router, the size of a backup battery, which can automatically connect to mobile networks when you're aboard, lets you connect to the Internet wherever you are. As a blogger/facebooker, my work depends largely on social media and I need to constantly update my online presence. This device helps me work and connect with my friends and family while I'm moving.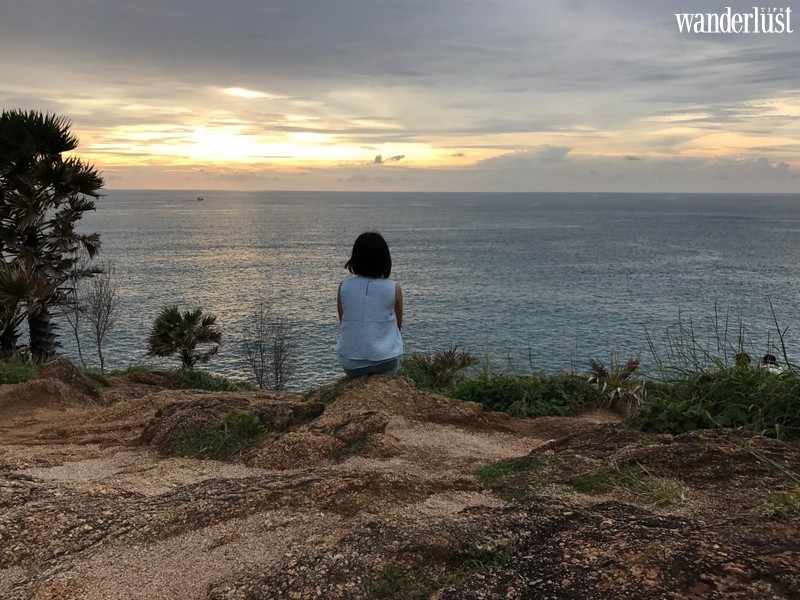 Memorable moment
I've been to many places in the world, but the most memorable for me was one in my motherland. It was a 100-kilometer long trekking trip along the Ta Nang – Phan Dung road, known as the most beautiful road for trekking in Vietnam. My companions and I walked in the forests for 5 or 6 days, every day we travelled over 30 kilometres wearing a 20-kilogram backpack.
We didn't have enough food, didn't shower for a few days, and even had to drink water sparingly, but we had some wonderful memories too. We slept under the starry sky, embraced the entire universe, collected bamboo by the river to kindle a fire and cook some rice and dried fish, and played games with friends and send our laughter as echoes into forest. The trip allowed me to see that I can achieve things I thought were impossible, and I was so proud to have overcome my own fears of this thrilling experience.
Ngoc Anh | Wanderlust Tips