(#wanderlusttips #BoryeongMudFestival) K-pop singer Psy on Saturday performed at the opening ceremony of this year's Boryeong Mud Festival, an annual event held every summer in Boryeong, a town approximately 200 kilometers south of Seoul, Korea.
[rpi]
Psy showcased 10 songs including "Right Now," "Gangnam Style," and "Gentleman" for about an hour. He is mostly known for his song "Gangnam Style," which had over 2.6 billion views on YouTube as of July 2016.
The 2016 Boryeong Mud Festival will run through July 24 at the Mud Plaza of Daecheon Beach.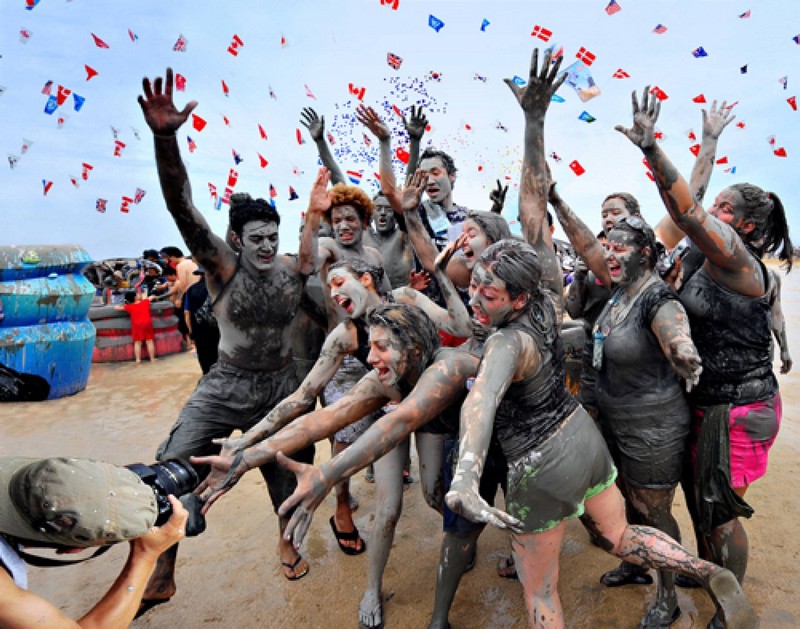 The Boryeong Mud Festival takes place every year at Daecheon Beach  in Chungcheongnam-do, one of the only sand beaches on South Korea's west coast. It has often been listed as one of the world's quirkiest festivals for its lineup of mud-infused attractions, ranging from mud slides to pools, pits and mud-spraying grottoes. A large beachside stage sees K-Pop acts performing into the night most evenings of the festival, as well.
The festival started in 1997 as a way to attract attention to the health benefits of the local mud. The Boryeong Mud Skincare Center continues this legacy, although most visitors now mainly come to get down and dirty in the mud pits. Over the course of ten days, the festival sees around three million people and, according to the festival's official website, it attracts the most foreign visitors of any event of its kind in South Korea.
Ticket 
Adults: 10,000 won (~9USD) for one-day pass
Teenagers: 8,000 won (~7USD) for one-day pass
Groups: 9,000 won (~8USD) for one-day pass
Families: 7,000 won (~6USD) for one-day pass
Free
Seniors (ages 65 and over), babies (ages 3 and under, must be accompanied by an adult), people with disabilities plus one guardian, etc. (proof required)
Transportation
[Bus]
From Seoul Central City Bus Terminal, take an express bus to Boryeong (보령).
From Boryeong Bus Terminal, take a bus bound for Daecheon Beach. (10min intervals)
From Yongsan Station or Yeongdeungpo Station, take a train to Daecheon Station.
From Daecheon Station, take a local bus bound for Daecheon Beach.
Homepage
www.mudfestival.or.kr
(Korean, English, Japanese, Chinese)
Wanderlust Tips | Cinet