Join an interview with Mr. Michael Piro to better understand the reasons why he decided to stay in Vietnam as well as learn about his goals to contribute to Vietnam, which is in the process of becoming a leading tourism country in the region.
[rpi]
Michael Piro is one of the leading experts in the field of investment and finance in Vietnam. With more than a decade working experience in Asia, he directly supervised the sales and rentals of high-end real estate in Vietnam with a total value of more than USD800 million, and also participated in planning and investing nearly USD1 billion in the development projects of luxury real estate in Vietnam, mostly resort and tourism projects. Currently, Michael Piro is holding the following positions:
Chief Operating Officer of Indochina Capital Group (ICC)
Member of The United Nations International School UNIS
Member of Advisory Board of Junior Achievement Vietnam – The world's largest non-profit organization dedicated to promoting financial literacy and entrepreneurship.
Chairman of the Board, responsible for supervising the business development strategy and investment relations at Eight Four Collective.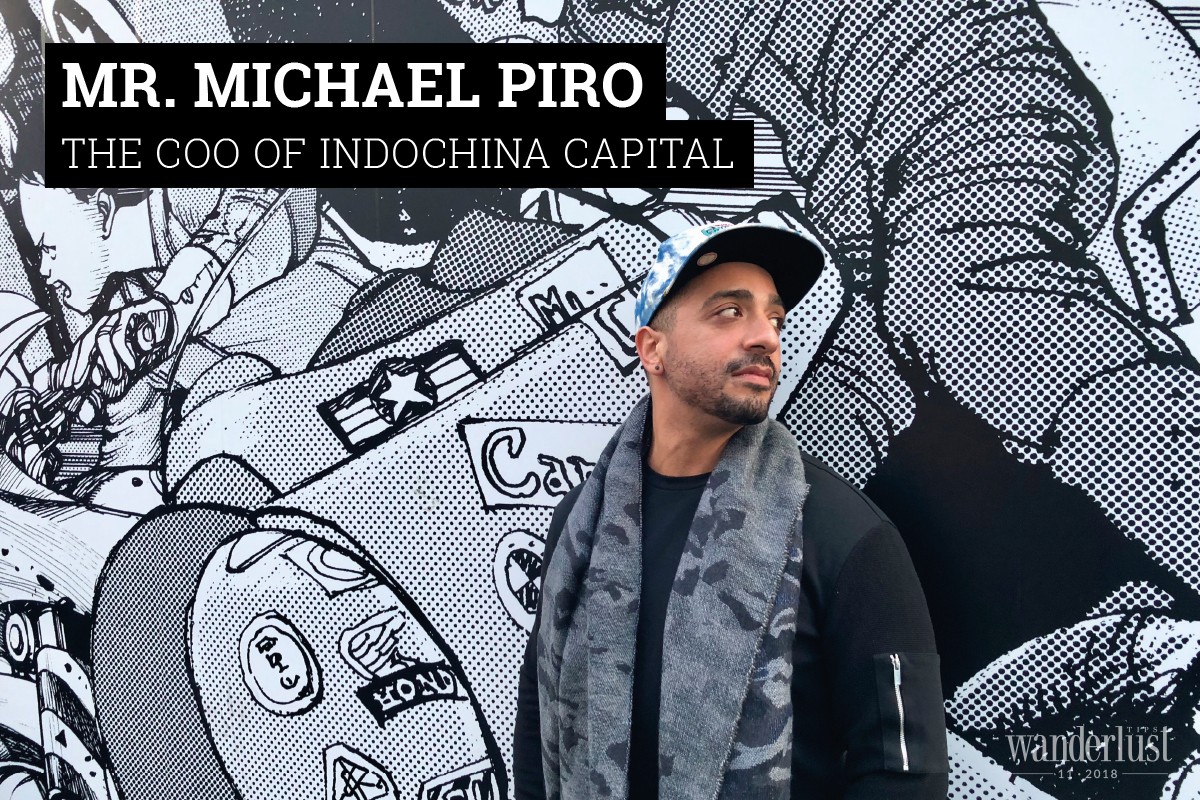 After spending many years living and carrying out many projects in Vietnam, what is your opinion of Vietnam and Vietnamese people?
I came to Vietnam nearly 13 years ago as a 21-year-old man full of optimism, seeking a combination of love, adventure, and opportunity. I am proud to say I have found all of them in Vietnam. I fell in love with this country the moment I landed back in 2005. It was the first time in my life I had travelled outside North America, and from the moment I arrived, I knew my relationship with Vietnam would change my life forever.
Vietnam has an allure and energy that I have never experienced in any other part of the world. The country's painful but triumphant past has created a strong sense of patriotism among the dynamic group of people. The people and history combined with its diverse and beautiful natural landscape have pulled me into a place I now call home.
The people of Vietnam are the most sincere and hospitable people I have ever met. From meeting street vendors to interacting with people at the highest level of the business and political communities, I have always been welcomed, appreciated, and accepted in this country. I have an incredible respect and admiration for Vietnamese people who have experienced so much adversity but still remained optimistic, determined, and highly motivated. It is this contagious energy from Vietnamese people that has kept me here, keeps me inspired and creative.
How many provinces have you travelled to in Vietnam? Which places do you love the most?
I have travelled to many provinces in Vietnam. To be honest, it would take me some time to remember and recount them, but some highlights of my travels in Vietnam include the Son Doong Cave excursion in Quang Binh which I did last year with US former Ambassador Ted Osius. I have had some amazing experiences in Con Dao and Phu Quoc Islands, and have taken in breathtaking views in Sapa and Ha Giang. However, overall, I have a very special place in my heart for Da Nang-Hoi An.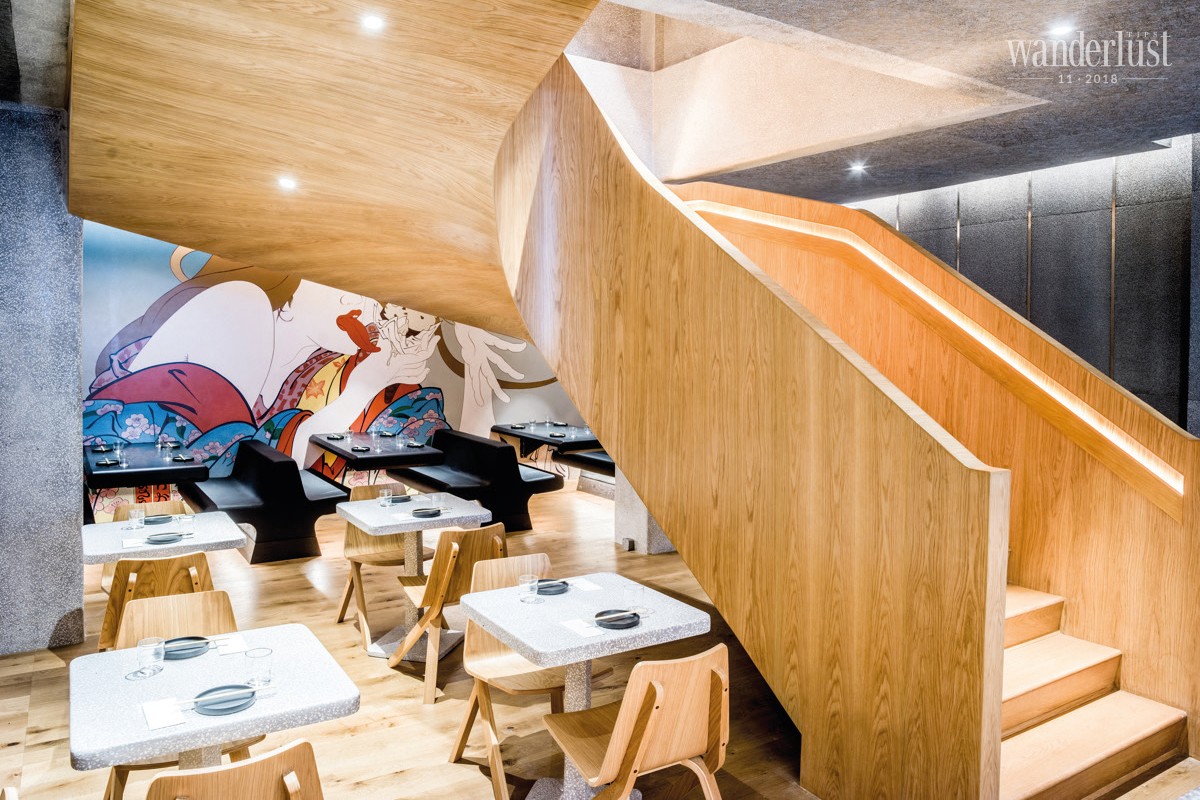 In 2006, I started my career in Da Nang when working on Indochina Riverside Towers and the Hyatt Regency Danang Residences. During this time, I solidified my career with the success of our projects and a personal connection to Vietnam as my two sons were born there. I am also completely mesmerized by the long and luxurious coastline in Da Nang. I still have a home in Da Nang and I have been inspired to craft my best ideas while walking along the beach and listening to the sound of the ocean.
Vietnam is truly my home now, and when I return to Canada I really enjoy my time there with family. However, I feel like I am a tourist and am always happy to return to Vietnam. I have no plans to leave Vietnam and will remain committed to promoting tourism and the hospitality here.
What do you think about the potential of tourism in Vietnam?
Vietnam has enormous tourism potential. Vietnam's tourism has been growing at nearly 30% per annum with nearly 13 million international arrivals in 2017. The growth in international arrivals is very exciting but equally and perhaps more compelling is that domestic travellers reached just under 73 million, which suggests that with an emerging middle class and buoyant growth in the aviation industry, we are seeing a boom in local tourism. This is something we are very interested in, as we are developing more products for the local Vietnamese market.
Among many impressive projects you have conducted, your most recent project, the Japanse style restaurant chain – in which Renkon was the start, has just been launched. What inspired you to build Renkon?
I have always had a strong passion and respect for both Japanese and Vietnamese culture, cuisine, design, and style. To some extent, both cultures have played a part in shaping who I am today. During my time in Vietnam, I have spent a lot of time in the Japanese 'Hem's' to explore their food, culture, and cooking techniques. I have also made a point in seeking out the best Vietnamese street food and high-end dining experiences throughout Vietnam.
In many ways, Renkon is a reflection of my journey in Vietnam, a celebration of the beautiful urban culture, dynamic hardworking people, and the constant continuity to own the future while preserving past values. The people and energy of Vietnam has inspired Renkon, and we hope it is something that Vietnam can be proud of.
Could you share the most highlighted features of Renkon restaurant?
Taking advantage of the current interest and appreciation for Japanese culture and food in Vietnam, as well as the growing base of tourism in Ho Chi Minh City, our flagship concept is a modern Izakaya (a type of informal Japanese pub) called Renkon, which is the Japanese word for lotus root – one of the key symbols of Vietnam.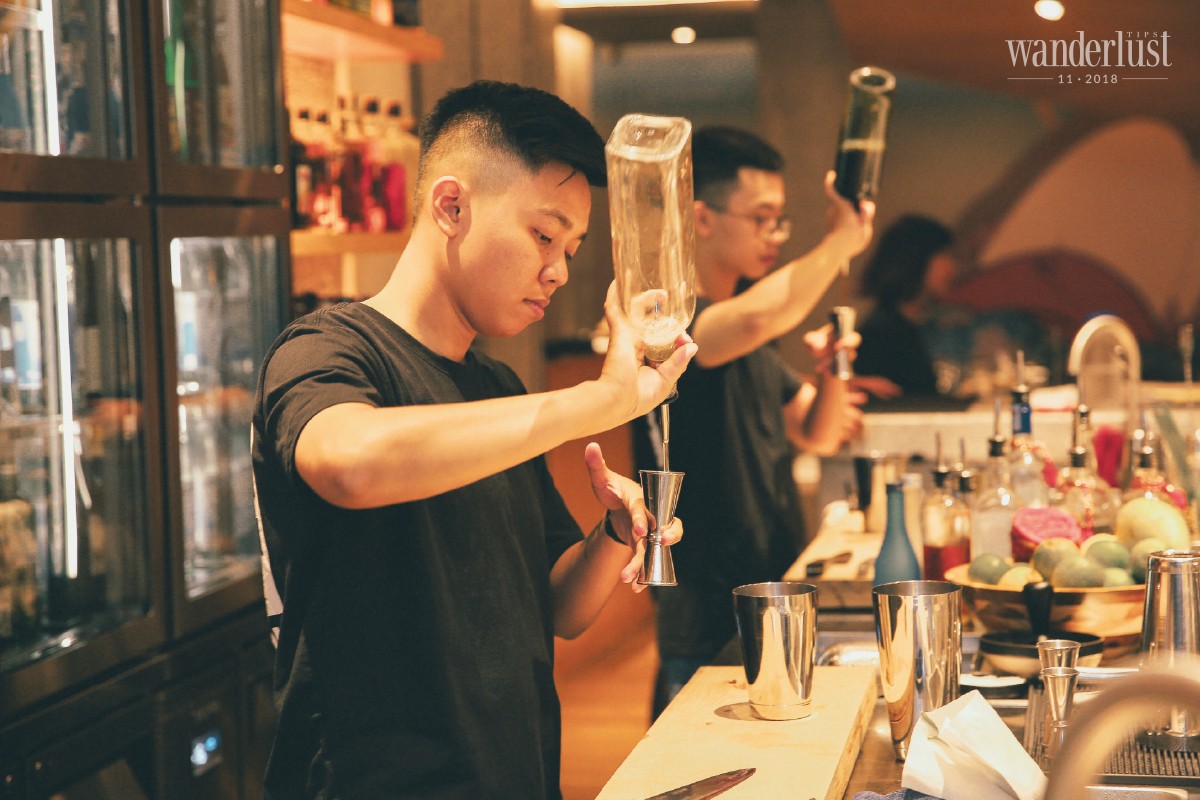 Renkon is situated in District 1, Ho Chi Minh City in The Refinery restaurant complex with a 3-storey walkup with street-level entry. This unique location simultaneously elicits Vietnam's alley culture, yet also has direct access to the city's most desirable downtown catchment area, Hai Ba Trung. As a modern Izakaya, Renkon kitchen features a traditional Japanese binchotan grill in an open counter setting, and a lively bar that delivers a unique and focused beverage program that highlights Shochu based cocktails. This includes an extensive sake selection that leverages our direct relationships with boutique Japanese producers.
Our relationships with these producers ensure exclusivity on some of the world's best sake and, ultimately, one-of-a-kind experience in Vietnam. The menu features Japanese tapas which is meant to be shared and paired with great drinks, a concept that plays perfectly in the Vietnamese tradition of "family style" dining.
Did you face any difficulties when carrying out the project?
Now our biggest challenge is to educate the market as our concepts are innovative and not initially familiar to the local market. However, the initial response we are getting has been extremely positive and this is encouraging for us.
Thank you very much for sharing meaningful information with Wanderlust Tips. We wish you success and happiness.
Wanderlust Tips