(#wanderlusttips #britishairways) Instead of getting a sandwich or a similar meal shortly before landing, British Airways customers have been left fuming after the carrier has replaced it on some flights with snacks such as mini chocolate bars.
[rpi]
Passengers on certain medium- and long-haul routes, including London-New York, no longer get a sandwich or a similar meal shortly before landing – meaning they may be forced to bring their own food on board to stave off hunger later in the flight.
It's one of a number of noticeable cutbacks implemented by the Heathrow-based airline this summer in attempt to trim costs.
Travellers in all classes will still get a main meal earlier in flights, but the second meal was axed by penny-pinching airline bosses, the Sun reported.
A passenger who paid £500 to travel from Heathrow to New York's JFK Airport called the cutback an "insult"after paying so much to fly in premium economy (World Traveller Plus) on the seven-hour flight.
The traveller, who was not identified by the newspaper, said: "It was a joke. I paid £500 (nearly USD650) for a World Traveller Plus seat and the breakfast was ok but to then get just a fun-size chocolate bar six hours later is outrageous.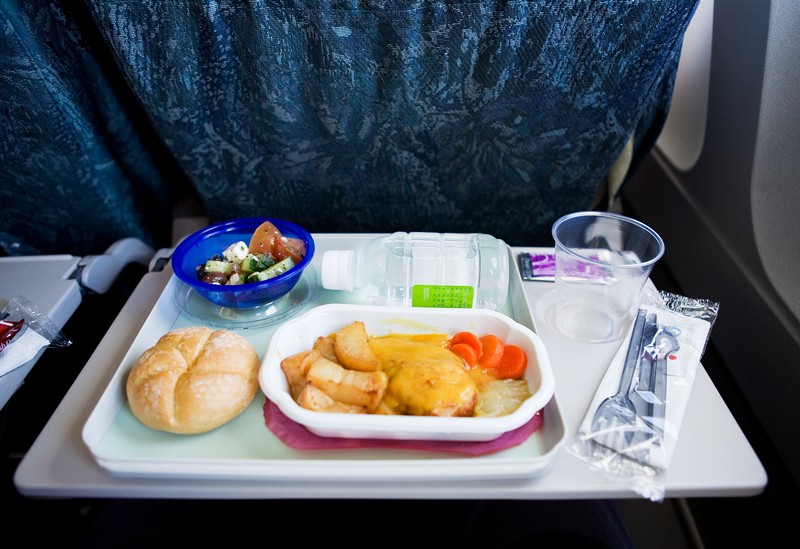 "The cabin attendant who served me was clearly embarrassed and when I asked for another she said she wasn't supposed to but handed another one over as she could see I was hungry."
"It's actually quite embarrassing for us and quite rightly passengers are outraged," stated a flight attendant.
A British Airways spokesman told MailOnline Travel the changes apply to economy class on flights under eight-and-a-half hours and premium economy on flights under seven hours.
On those flights, flight attendants will pass through with baskets full of snacks, the spokesman said.
He added: "We offer customers on all of our transatlantic flights a three-course meal, bar service and snacks and on our longer transatlantic flights, including to the west coast, customers are offered an extra meal during the flight.
"We regularly review our catering to ensure we are investing where it matters most to our customers."
The changes were reported by the UK-based travel blog Head for Points in June.
It claimed there would be changes to in-flight meals in every cabin – from first class all the way down to economy.
Amuse bouche was to be removed from the meal service in first class, while business class (Club World) would see a move away from expensive fresh items to even more ambient items, such as chocolate bars, the blog reported.
The blog also said newspapers will no longer be offered to passengers at the airport gate on short-haul flights to London starting from 1 September.
In May, British Airways faced a passenger backlash after it was reported that the airline was considering charging for meals on short-haul flights.
Retro PanAm video shows extravagant airline food of the past.
Daily Mail | Wanderlust Tips | Cinet