Huynh Anh gained his reputation as a teen heartthrob in Hanoi, and has recently proved himself in other fields like singing, acting, and even directing. Although he is busy with work, he still has time for his hobbies and especially travelling.
[rpi]
We learned that you started to travel at a very young age?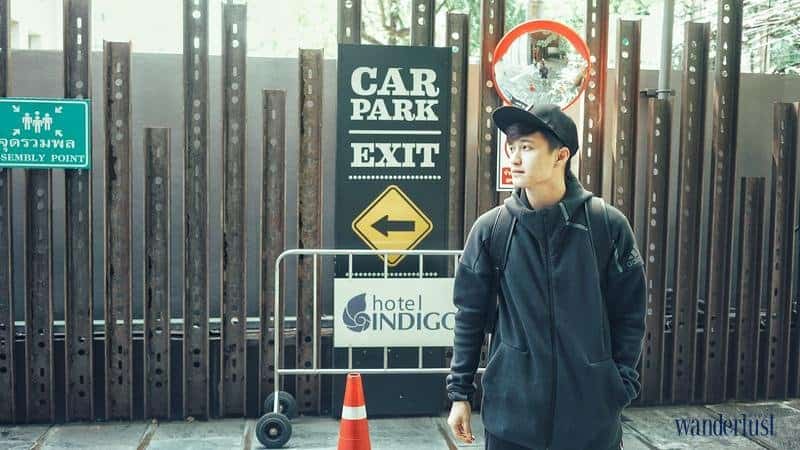 Yes, compared to others, I was so fortunate to have started travelling so young. I was a Taekwondo athlete, so every year I got to visit China for training. Visiting a new destination was of course, very exciting, and even more exciting because I was so young. But I fell in love with travel when my best friend and I conquered Fansipan. We followed the Cat Cat path, which took 3 days and 2 nights. Fansipan was very underdeveloped then and the journey was difficult, but the landscape was beautiful and it was an unforgettable trip. This trip made me realize that travelling inside Vietnam could be very exciting. As an adult, I travelled with film crews to many new destinations in Northern mountainous areas and Western provinces. Everywhere I went, I was impressed with the scenery and the hospitable local people. I especially love the Northern mountainous areas like Sapa and Lao Cai because they're so spectacular.
After so much travel, which trip left you with the most special memories?
It was my climb up Fansipan. When I visited, it was very underdeveloped and I was inexperienced, so this was a difficult trip. On our way down the mountain, I even encountered a gaboon viper. I was alone then, because our porter was ahead, and my friend was behind me. I was terrified, but I remained calm, and I picked up a stick and tossed it into the abyss. I was too young to know that it was venomous, and that's probably why I remained so calm. Thinking back, I realise now that I was very lucky. (laugh)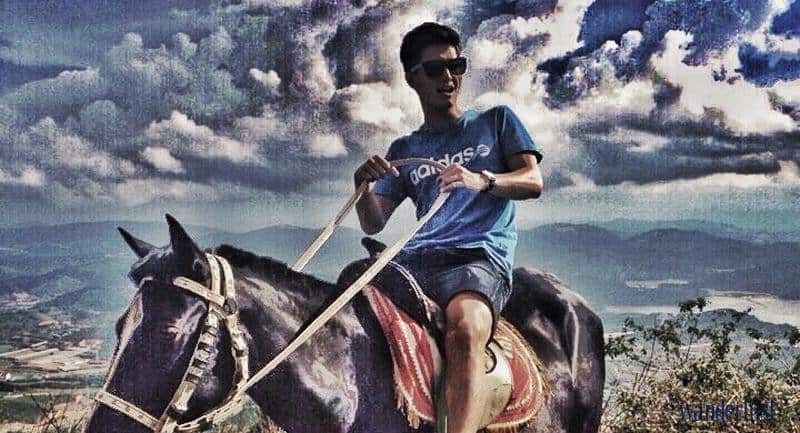 Of all the places that you've visited, what was your favorite place?
It was Da Lat. I must say that it seems like my second home. Every year for a few years now, I've come to live in Da Lat for a little while. Partly it was because this was where I was acting and directing a few films, but I felt like I belonged there in Da Lat. Everything felt so familiar.
What about traveling abroad? Up to now, how many countries have you visited?
I have only been to China, Korea and Thailand. I've been to Thailand many times and have a lot of memories of  it. In 2014, I was in Thailand for 3 months. I have a lot of friends who are filmmakers there so I visit quite often. My goal this year is to visit destinations like Tibet, Nepal or Bhutan because I really love the cool climate, the beautiful scenery and the hospitable people.
What do you think about travelling and backpacking?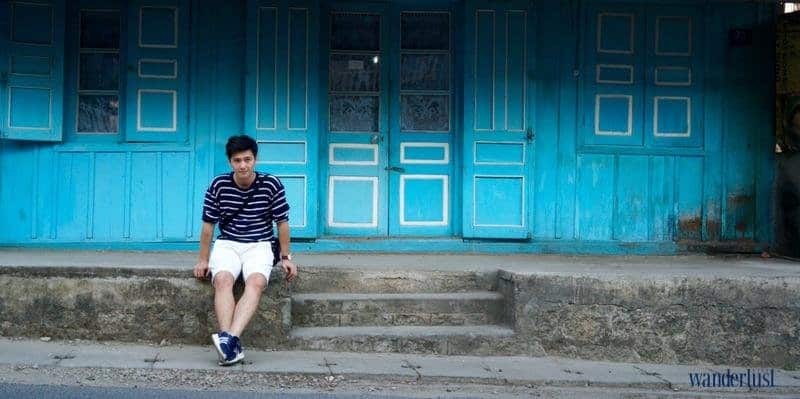 I've experienced every kind of travelling, from backpacking to staying in luxury resorts. Every kind is fun in its own way, but now, I love backpacking more, because I'm still young, and backpacking will bring me more interesting experiences. When I'm 40 or 50, when my health doesn't allow it, I'll think more about luxury travel.
Hai Dang | Wanderlust Tips | Cinet