It has been said that happiness is not a destination, but a journey. As long as you are together, every experience will be happy and fulfilling. Do not let yourself be affected by what the world says, go a little crazy, and you will feel happier.
[rpi]
Wanderlust Tips' recommendations are not guidelines, just tips that may make your honeymoon a unique and unforgettable experience.
Remarkable homestays
Auberge de Meovac – Chung Pua
Auberge de Meovac – Chung Pua, located in Meo Vac town in Ha Giang Province. This place is rich with H'mong culture. The house was reconstructed in the style of traditional architecture with earthen walls, tiles, platforms carved with poppy flowers, and Sa Moc wood from the rocky plateau. Chung Pua has H'mong architecture but is equipped like a luxury hotel, which makes for a unique experience.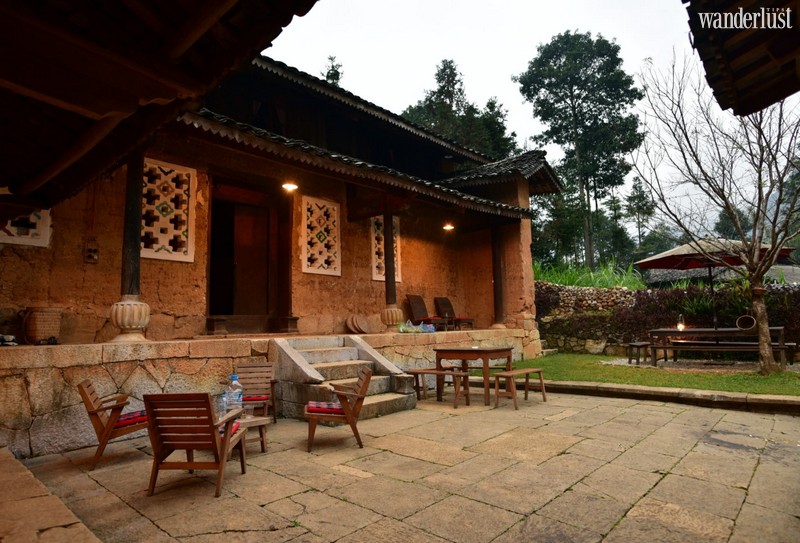 Lavie Vulinh
Lavie Vulinh is located in Ngoi Tu Village of Vu Linh Commune in Yen Binh District, Yen Bai Province, by the poetic Thac Ba Lake. Vietnamese-French Fredo Binh in the style of traditional Dao architecture built the place. The eco-friendly area is green and filled with artistic touches.
Puluong Retreat
Puluong Retreat located inside Pu Luong Nature Reserve in Thanh Hoa Province. It is not a local homestay, but everything here leads you to closer to nature. There is no air conditioner or fridge, only fans. The bungalows are located by the terraced fields, and the pools on the mountainside will make you forget about the worries of life.
Phori's House
Phori's House is a small homestay located in foggy Sapa. This place is rustic and friendly and will make you feel like you're in the comfort of your own home. In the afternoon, you can enjoy the view of the sunset on the terraced fields, or enjoy the morning view of Fansipan Peak covered in clouds.
Tre's House
Tre's House is a familiar name for visitors who seek an artistic experience in dreamy Dalat. The house is furnished with an antique wooden interior, which has a refreshing fragrance. It has a beautiful European-style back garden.
There are many other notable homestays including Topas Ecolodge, The Haven Sapa Camp Site, Eco Palm House in Sa Pa, Lao Cai Province Mai Chau Ecolodge in Mai Chau valley, Hoa Binh, or the romantic Moc Chau Arena Village in Moc Chau, where you are surrounded by the tea plantations.
Ideal campsites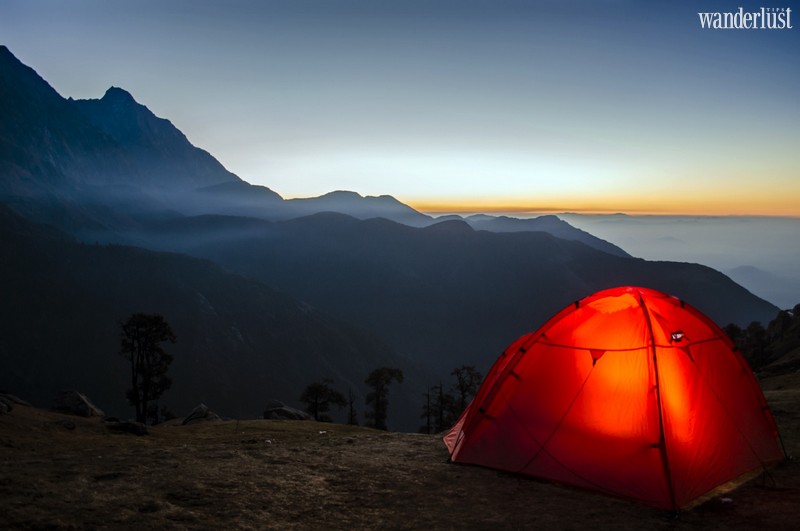 There are many locations where you can camp on the windy hills or on a peaceful beach. Dong Cao in Bac Giang Province with its immense grass hills, the windy Yen Minh pine forest in Ha Giang Province, and the terrace fields in Hoang Su Phi are great choices. Sapa, Y Ty, or Moc Chau are places where you can camp freely. Others are Son Tra Peninsula in Danang, Tay Giang mountains in Quang Nam, and the Central Highlands by the coffee plantations or in the rubber forests.
If you love the ocean, islands like Co To, Quan Lan, Ngoc Vung, Lang Van at the bottom of Hai Van Pass, Ganh Bang, Cham Island, Ly Son, Mui Doi, Dai Lanh, Ganh Da Dia, Mui Dien, and Binh Ba are places where you can camp and enjoy the ocean. If you're more adventurous and healthy enough, you can choose a campsite that not many have experienced: inside Son Doong Cave, the largest cave in the world. You will have to travel over 20 kilometers across forests and rivers, passing En Cave to reach Son Doong, a natural wonder. This will be the most unique honeymoon that few Vietnamese couples have experienced.
Halong Bay Cruise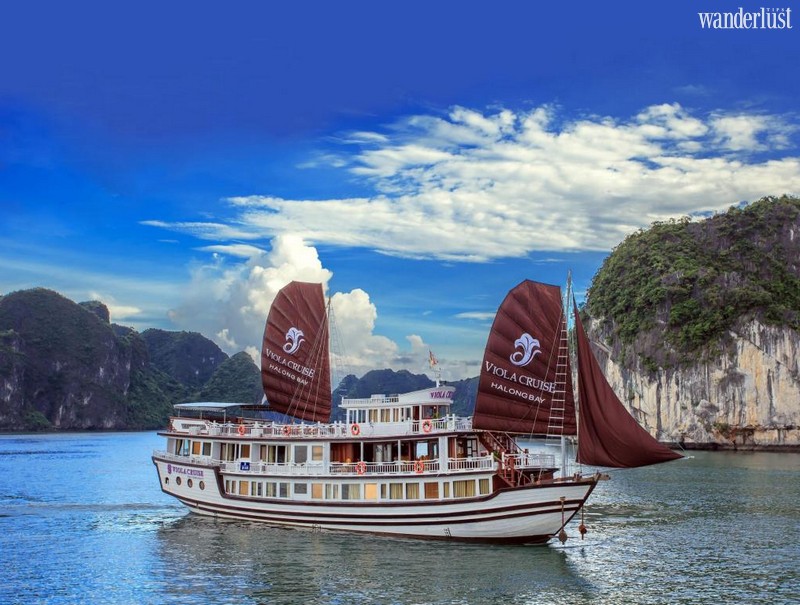 Ha Long Bay is one of the wonders of the world thanks to its stunning natural landscape. You can cruise on the peaceful ocean, enjoy the sunrise and sunset, and sunbathe on deck. There are many cruises on offer including:
A signature, Victoria Star, Au Co, Emeraude, Bhaya, but the most impressive is Paradise Luxury Cruise. Paradise is specially designed for honeymooners, with wine, flower petals decorating the bed, dinner for two, and endless relaxing experiences.
Honeymoon: Experience, discover and love (Part 1)
Wanderlust Tips