(#wanderlusttips #Hoian #Danang) The beautiful coastal city of Danang and the historic city of Hoi An are always the biggest attractions of the Middle of Vietnam. Wanderlust Tips Magazine suggests you 8 places which are perfect to visit in the morning here.  
[rpi]
1. Cua Dai Beach – Tranquil and inspiring
Located about 5 km from Hoi An's city centre, Cua Dai Beach is un-miscible attraction for all visitors to Hoi An. The beach stretches gently and unfolds its beauty along the inviting sea. Fine, white sand promises a relaxing stay. The sea with its soft waves glistens in the sunshine during the day and the bright yellow light of the moon reflects on its surface when the night falls. Every moment spent at Cua Dai Beach has its own beauty. If you feel like getting active you can go fishing from shore or hire a small local fishing boat that looks like a round basket.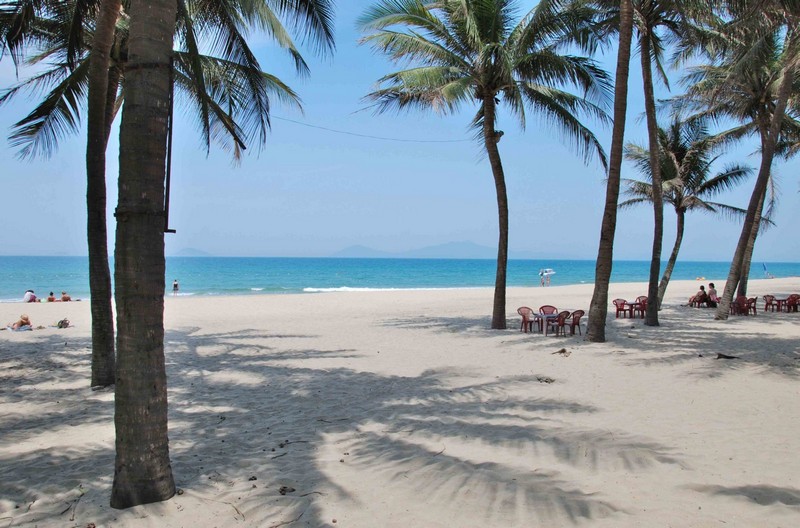 Must see: Bay Mau coconut forest located 3km southwest of Cua Dai Beach.
Cuisine: There is an abundance of restaurants and eateries serving seafood and delicious local dishes near the beach.
2. An Bang Beach – Offbeat and DIY
Located 3km east of Hoi An, An Bang Beach is quiet, solitary and flanked by a row of lovingly designed beach huts. Turquoise seawater, big waves and white sand round of the pretty picture. An Bang is especially popular with young travellers and locals who fill the cafés and bars overlooking the beach. Colourful beanbags and funky huts in the dunes, give the offbeat beach a wonderful DIY feel.
From the ancient town, you can ride a bicycle to An Bang Beach. You should get there in the morning, play in the beach all day and return to the ancient town when the night falls. If you want to experience a night  in this beach, you can stay in simple hotels in the beach in order to contemplate the sparkling star sky and the continuous waves of the sea.
Cuisine: There are a number of places where you can relax and enjoy seafood and local specialties while enjoying the stunning beach panorama.
3. Cu Lao Cham (Cham Island) – Liberal and improvised
Adventurers will love this island as Cu Lao Cham has an abundance of lush wild nature waiting to be discovered. The shore has a few idyllic fishing villages where you can contemplate the charming beauty of Huong Beach, Chong Beach, and Hai Tang Pagoda while enjoying seafood dishes that have the unique taste of Cu Lao Cham Island.
Alternatively you can frolic in the sea, sunbathe or participate in a number of water sports including sailing, kayaking and diving to see sparkling colourful coral. If you are wanting to stay the night, overnight fishing trips to Yen Island can be arranged. These include an evening around the campfire and a chance to get to know and play fun folk games.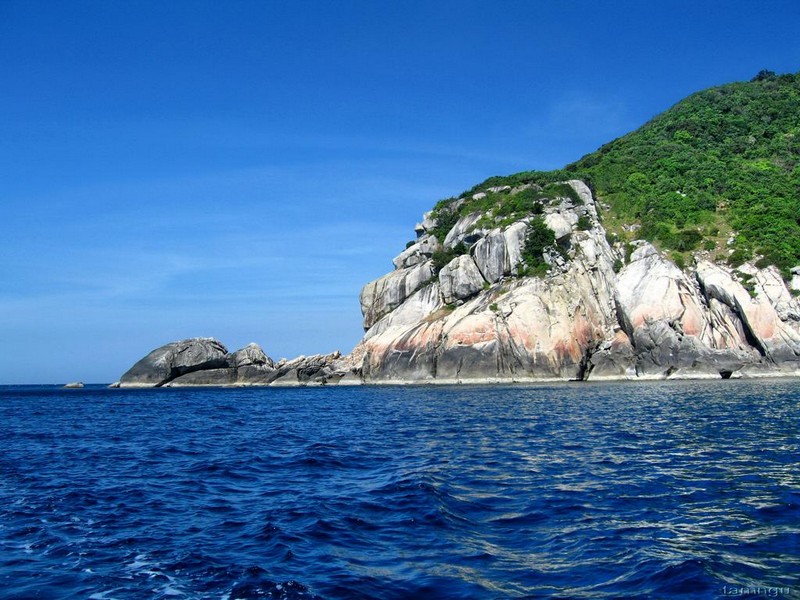 Top tips: Cu Lao Cham is located about 18km east of Cua Dai Beach. It takes about 30 minutes to get to Cu Lao Cham by speedboat from Cua Dai or about two hours by wooden boat from Bach Dang Pier. You can contact the Hoi An tour guide office at 0510 3862715 for more information. Or you can visit the following website: www.hoiantourism.info
Cuisine: The specialties of Cu Lao Cham include Vu Nang, Cua Da and fresh seafood like cuttlefish, shrimp and lobster. A lot of local families provide overnight accommodation on the island.
4. My Son Holy Temple – a breath of time
The mysterious architectural complex of these temples is located about 50 km southwest of Hoi An. The site dates back to the Champa Kingdom and is nestled in a small valley with a single entrance. Here kings were once worshipped and members of the Champa imperial clan laid to rest in their tombs.
It is one of the most important Hindu temple complex in South East Asia. It is a magnificent travel destination that you don't want to miss during your time in Hoi An.
Top tips: To find out more information about day trips to My Son Holy Temple visit: www. traveldanang. com. vn
Cuisine: Make your way back to Hoi An for dinner at one of countless idyllic restaurants in the ancient town.
5. Son Tra Peninsula – Spectacular natural landscape and an eco-friendly tourism experience
Located about 10 km northeast of the city centre, Son Tra Peninsula, rises from the sea to tower at 693m like a present from nature to Danang. Son Tra and its lush green hillside can be seen from anywhere in Danang and it protects the city from storms thanks to its shape. Son Tra Peninsula has long beckoned tourists with its untouched natural beauty and spectacular views. It is one of the most diverse conservation areas in the region famous for its unique flora and fauna, which is home to a number of rare wild animals such as deer, monkeys and red-faced chicken.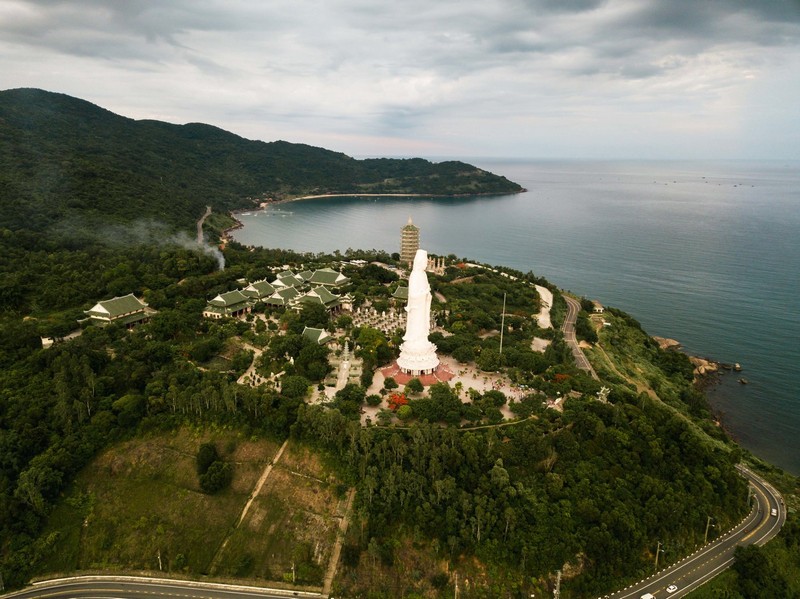 Must see: Linh Ung Pagoda – the biggest pagoda in Danang famous for its unusual architecture, Tien Stream and Da Stream – two wild beautiful water ways, But Beach- tucked away in a little bay But Beach is where the sea and forest meet, Bac Beach – an unspoiled beach on the northern end of the Son Tra Peninsula bay, Bac Beach and Nom Beach.
Cuisine: There is a series of restaurants located along the Hoang Sa – Truong Sa route and scattered on the peninsula, The Top Bar: A la Card Danang Beach Hotel.
6. Beaches on the east bank of Da Nang City
Delight in the splendours of the sea or enjoy a number of water sport activities.
My Khe Beach is located 2 km away from central Danang. The beach is known for its white velvety sand, gentle waves and the slender coconut trees lining it. Visitors can go for a swim, try out various water sports all while enjoying the view of the majestic marble statue of the Lady Buddha on the impressive Son Tra Peninsula. The long stretch of beautiful white sand that is Pham Van Dong beach attracts young sunbathers. The sea at Bac My An Beach is clean and its mild temperature varies little throughout the year.
Cuisine: Enjoy delicious fresh seafood including shrimps, crabs, fish, cuttlefish, seafood and abalone at reasonable prices in the countless eateries along the beaches.
7. Marble region – A wonder of nature and tranquil meditation spot
Tam Thai Pagoda is located west of Thuy Son Mountain. It is one of the five famous mountains of the Marble mountain range. The pagoda is about 8km away from Danang City and the oldest pagoda in the region. Non Nuoc stonemason village is known in and outside of Vietnam for its impressive marble products. Jewellery, decorative objects, statues and stationery are produced here and can be purchased in a number of crafts shops. Non Nuoc's snakes for 5 km along an airy pine forest at the foot of Marble Mountain. The beach's has the perfect wave and weather condition for various water sports, especially surfing.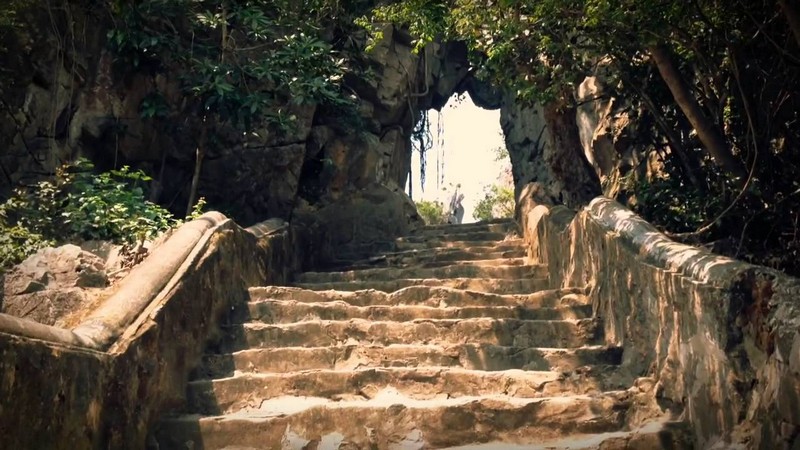 Must see: Buddhist Culture Museum at the Quan The Am Pagoda in the Marble Landscape Complex. Huyen Khong Cave, Am Phu Cave, Van Thong Cave.
Cuisine: You can eat at Bac My A Market, Mi Quang of Ms. Hai at K25/14 Ngu Hanh Son. Banh Xeo, Nem Nui, bun with grilled meat is best at Ms. Muoi located at 23 Chau Thi Vinh Te. Or if you prefer a restaurant we recommend A Ty Seafood at 2 Truong Sa or La Olivia Bistro & Bar at An Thuong 1, 2. My An Ward.
Ba Na – Chua Mountain: four seasons in one day 
Ba Na – Chau mountain is in Hoa Vang District, about 40 km southwest of Danang. To reach the peek at 1 487 metres above sea level visitors first have to drive up a steep 16 km mountain road with dangerous corners to reach the cable car station. A 20 minutes cabin ride offering a stunning panorama of a pristine landscape with rolling clouds on all sides travelling over a primary forests made up of large trees takes visitors all the way to the top. Thanks to the climate up here you will experience all four seasons during your day trip: Spring in the morning, summer in the noon, autumn in the afternoon and winter in the evening.
Must see: Ba Na Hills Resort, Spring Park in Than Tai Mountain, Mo Stream in the foothills, Linh Ung Pagoda, and a French built wine cellar.
Cuisine: Hoi An Restaurant, Morin Restaurant, La Crique&Cafe Postal Restaurant, KavKaz Restaurant, Du Doome Square food area and the Buffet Club.
Ngoc Anh | Wanderlust  Tips | Cinet