(#wanderlusttips #hachi8 #travellover) Ngo Huy Hoa is famous in the community of travel and photography enthusiasts to which he is known as Hachi8. His passion for photography combined with his love of nature inspired this former construction engineer to give up his stable routines and start exploring every part of the country. His photographs and travel expertise have been widely shared on Facebook and travel forums and have become a source of inspiration for aspiring travellers preparing for trips of their own. Besides his passion for travel and writing his new book, Ngo Huy Hoa is currently working on several photography projects, both personal and for NGOs. In addition, he plans to launch a website dedicated to tourism in Vietnam.
[rpi]
Hello Hachi. Can you share with us how you first discovered your passion for travelling and new discoveries? What was the purpose of your first trips?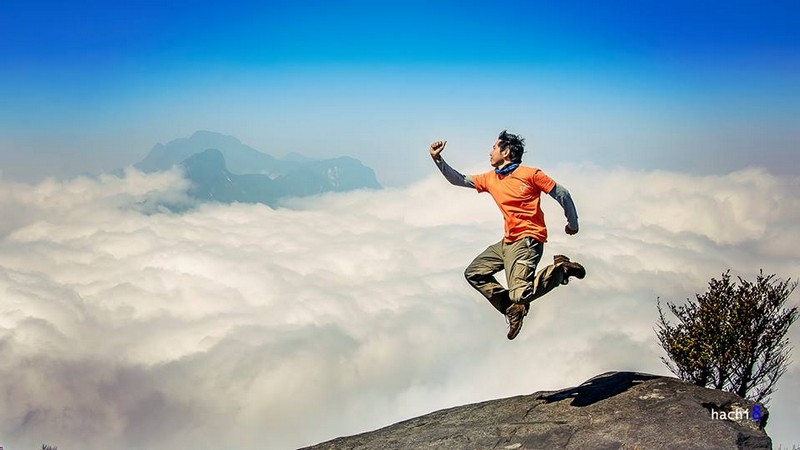 I was an office clerk for a long time, and my weekend and holiday getaways helped me relax after stressful workdays. During these trips, I gradually realised my true passion for photography and for new travel experiences. Independent travel allows me to be more proactive with my journeys and my destinations. First, I took short trips with friends, and eventually I started travelling alone and on longer trips.
Besides hunting for beautiful photos, I have gathered numerous valuable personal experiences on my travels, acquired through my travel companions, the places I visited, the local people and their culture.
More importantly, my trips to different regions of Vietnam fill my life with meaning, make me more empathetic and urge me to call for the empathy of the community by participating in philanthropic activities to help ethnic and disadvantaged children across Vietnam.
In recent times, you frequently shared photos of various majestic mountains. Why do you aspire to conquer these tall, dangerous peaks?
I love nature, and especially majestic landscape where heaven and earth meet. Besides, conquering these dangerous places gives me an adrenaline rush.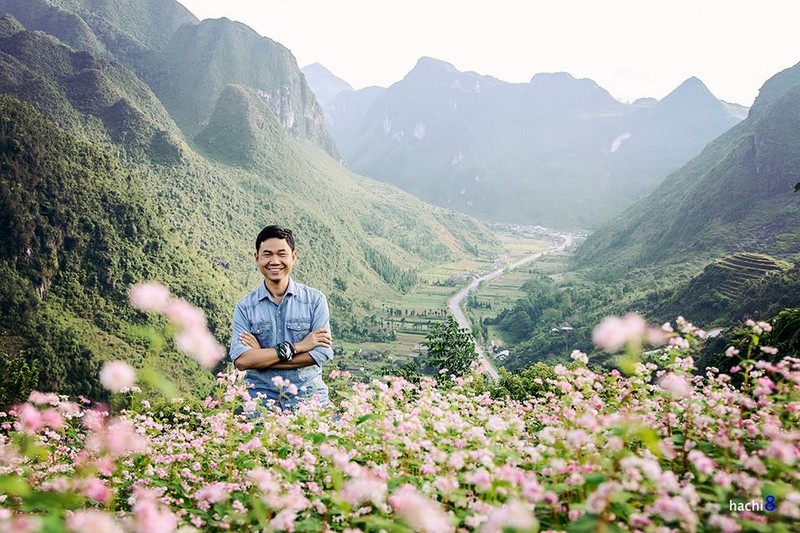 Conquering dangerous, desolate mountains, challenging even for locals, must have required passion, determination, and health. What were the problems that obstructed your conquest? Was there a journey so difficult that you considered giving up?
A: Mountainous areas are always rugged and void of footprints, forcing explorers to be brave and skilled. There were many obstacles and difficulties, such as rugged terrain, complicated landscape, and unpredictable climate. For me, the most dangerous is being unable to determine the direction. Mountainous regions such as Phan Lien San or Ta Lien are such examples. Despite having studied maps and travelling with a local guide, finding directions to travel uphill proofed to be difficult, and I considered giving up many times. In Ta Lien forest, the wrong direction forced us to sleep sitting on the mountainside in extremely poor conditions and prolonged the journey by an extra day.
Can you share some special memories of the paths you have travelled?
There was a dark night when we blindly fumbled across the forest along the Vietnam – China border, on the road from Pu Si Lung peak to Landmark No. 42. The strange noises that the border police feared to be dangerous wild animals pushed our tired legs to go faster than ever. Then there was my journey on the snow-covered Nhiu Co Lan mountain. The frozen cardamom trees became magical to my explorer's eye. Or there was the moment between life and death, when I fell into a booby trap atop Nam Kang Ho Tao mountain while running from thunder and hail. Despite the many difficulties, I always remember the beautiful moments of my journeys the best.
You have published a book called "Vietnamese footsteps – 4 poles, 1 peak," a popular read of the traveller community. Can you share more about this book and the messages you wish to convey?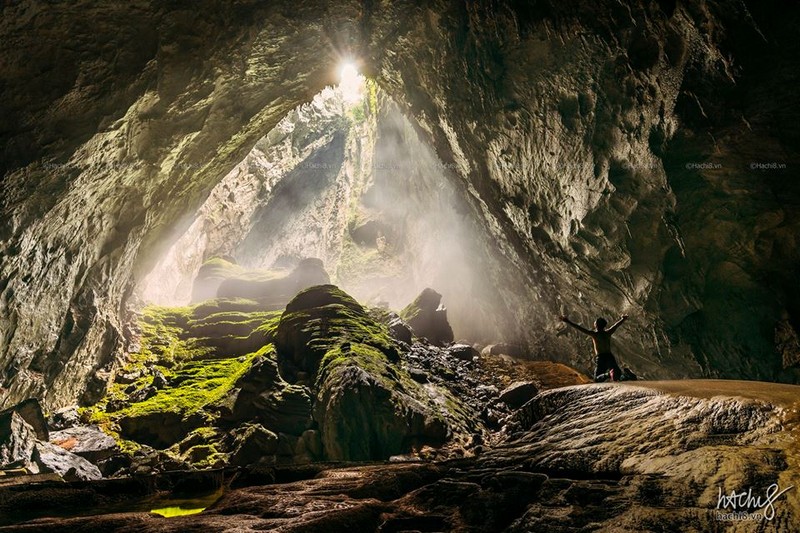 "Vietnamese footsteps – 4 poles, 1 peak" is a retelling of my journeys to explore the country's four poles: the North pole (Lung Cu, Ha Giang Province), the West pole (Apa Chai, Dien Bien Province), the East pole (Mui Doi, Khanh Hoa Province) and the South pole (Nam Can, Ca Mau Province) as well as Mount Fansipan, the highest peak in Indochina. In addition to stories and beautiful photos of these destinations, there are also practical experiences that I accumulated and wish to share with travel enthusiasts. Above all, I want to spread my love of our homeland to Vietnamese youths.
Once a construction engineer, did this job benefit you during your independent journeys? Is writing a book difficult for an engineer like yourself? How did you balance work and your passion?
As I shared in the book "Vietnamese Footsteps," construction engineering forced me to think logically about every matter. I also learned to read and analyse topography and maps, which makes it easier to find directions, make logical itineraries and plans, which contribute to the success of each of my trips. I also organised my work, took vacation and holiday leaves and my journeys incorporate many different kinds of transportation, from flying to walking. Currently, I am a freelance photographer and that gives me more freedom to travel.
What do you think are the most important factors to ensure your safety during dangerous adventures?
I think it is the thorough understanding of the place you're about to visit. This understanding will help you anticipate any potential danger, and be well prepared for them. This not only includes packing, getting fit and training the right skills, but more importantly getting ready mentally.
Can you share some experiences for young people who share the same passion? What are the basic items to bring on a hiking trip?
A hiking trip requires a lot of skill and preparation. In addition to the essentials for a long trip, the most important are the survival tools. A good knife, fire tools for all weather conditions, painkillers, antipyretic, and antacid. The most important is a navigation device, which can be a GPS or a smartphone with a map application, and do not forget extra batteries. Survival tools and navigation devices are must-haves for my hiking trips.
You have travelled a lot, and often shared your experiences about places you visit. Which was your favourite place in Vietnam? Where have your travelled to in 2016?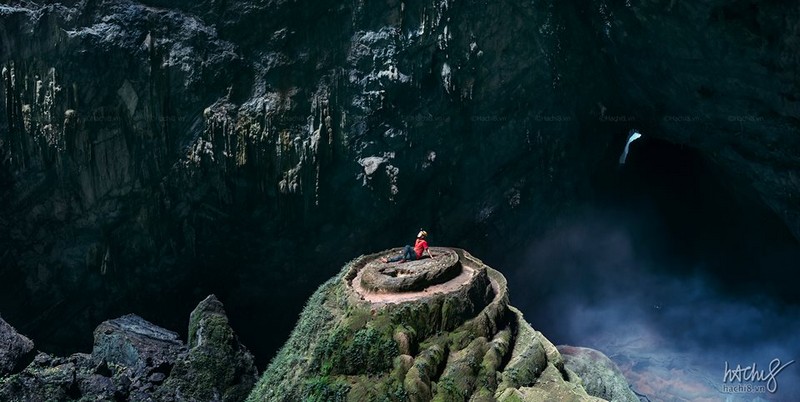 I travel a lot, and have fond memories of every place visited in my homeland, but for me, the most special was Dong Van Stone Plateau in Ha Giang Province. This northernmost area of our homeland has a complex terrain, and always makes for an emotional experience for travel enthusiasts like myself. This is why, in June, I published the book "The Journey of the Rock Plateau" – an interesting tourism handbook featuring this place. I am delighted to have received support from my friends and positive feedback from readers, especially travel enthusiasts who share this special love for Ha Giang province.
I kicked off the year 2016 with a boat journey along the spectacular Da River in Lai Chau Province, exploring West Truong Son, visiting the ancient citadel of Hue, riding along the coast of the South Central region, and exploring the mountains of Dalat and Lam Dong Province.
You said your goal for 2016 is to conquer the 10 tallest mountains in Vietnam. Have you reached this goal? October is always the best time for mountaineering, have you chosen your destinations yet?
Vietnam is home to only five mountains taller than 3,000 meters. However, many mountainous areas that stand lower have difficult terrain as well as a unique landscape. In March, I completed two trips to Phan Lien San and Pu Ta Leng mountains, which completed my list of the 10 tallest mountains in Vietnam, a goal I have planned to reach for a long time. The best time to hike is during the dry season from October to March, when the weather is stable which allows for easy trekking. Many of my trips are spontaneous, so I will continue conquering the mountains and sharing my experience with the world.
What are your future plans? Maybe publishing another book about your journeys to conquer the mountains? As an experienced traveller and a trendsetter, do you believe your journeys will set a new trend for travel enthusiasts? Do you have a message to share with passionate travellers?
It is true that my love for the mountains always inspires me to explore and conquer new terrain, and I want to publish a book about the tallest peaks in the country. With this book, I hope to spread my love for nature and for my homeland to Vietnamese youths and even international friends. Love will guide travellers to make sustainable choices, and passion will help the authorities to be more concerned with the preservation of the nature and cultural identity of each region.
Thank you for sharing your discoveries. We wish you many more interesting journeys and success in your future projects.
HanHan | Wanderlust Tips | Cinet