(#wanderlusttips #trippi) Online travel mart and travel information portal Tripi (www.tripi.vn) was recently launched in Hanoi, prior to the Vietnam International Travel Mart 2016 (VITM). It is the first official travel site in Vietnam that allows visitors to book packaged tours, accommodation and airfare.
[rpi]
The launch of this online travel booking website follows the booming e-commerce trends in Vietnam, and helps bring tourism products closer to consumers. Thanks to this platform, it won't take long for travellers to book a flight, a cheap hotel room, or an exciting tour at a reasonable price. We have connected with Mr. Tran Binh Giang, founder of tripi.vn to learn more about this website.
Can you share with us how tripi.vn was born? Did tripi.vn learn from other travel booking sites in the world?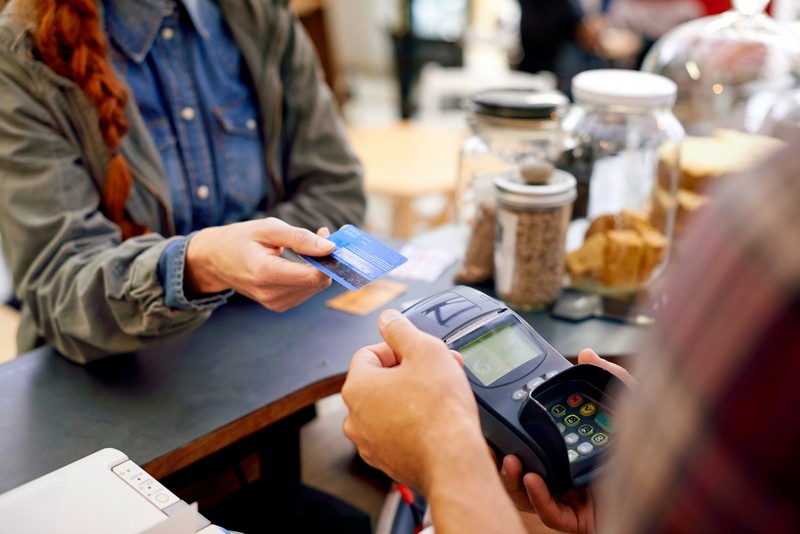 The booming e-commerce scene in Vietnam has created an increasing need to find, compare, and buy tourism packages including flights, hotels and tours online and pay for them online. Because of this trend, tripi.vn was born to satisfy the needs of both reputable tourism product providers and their customers. The site hopes to become an effective e-commerce site for product providers, make its service convenient and save time for customers. On tripi.vn, buyers can compare the prices and quality of the same product provided by different companies, such as a hotel room or a travel tour.
Tripi.vn combines the price comparison element (like Kayak.com) with e-commerce (like Amazon.com), which have both been available in developed countries. This combination seeks to deliver convenience to both buyers and service providers in Vietnam. There are three reasons we chose this model. First, the transparent comparison of price and quality on tripi.vn ensures that buyers can always find the best products. Second, online payment on tripi.vn is convenient and trustworthy for customers. Third, many service suppliers do not have good e-commerce platforms to service a large number of customers or allow buyers to search, book and pay online. This is why tripi.vn has created a solution that meets the needs of those service providers.
There already are many online booking sites for tours, flights, and accommodation. What are the strengths of tripi.vn? What are the added values for customers using tripi.vn?
I can summarise the strengths of tripi.vn in two aspects:
In terms of our product, unlike other travel companies, tripi.vn is a booking platform, which provides a diverse range of products from a variety of service providers. It is the first official travel-booking site in Vietnam.
Regarding our technology, I want to emphasise that tripi.vn is a technology company in the tourism sector. Our strength lies in the talented tech team that has worked in multi-national technology corporations such as Google, IBM and Yahoo. We are confident that we can build smart and useful products to deliver the best customer experience. The big data technology trend has started entering some aspects of our everyday lives, and tripi.vn is ready to use big data to deliver added values. This means more convenience, smarter and more useful features, and we plan to launch these features in the near future.
Thus, tripi.vn users will always find the best and cheapest tourism products thanks to the site's tools that allow you to compare products. In addition, the site automatically finds attractive product packages, such as a combos of flights and car rental, hotel or cruise for the cheapest price available, which can save planning time and cost for travellers. Triplan, a tool that uses big data, helps finding cheap product offers and automatically plans trips, and will be launched in the near future.
How many service providers are now selling their tourism products on tripi.vn? Does using this platform to list their products cost any fee?
There are currently more than 100 reputable service providers who are listing their products on tripi.vn. This includes leading tourism companies in Vietnam, big international hotel groups and airlines currently operating in Vietnam such as Agoda and Booking.com. Listing tourism products is convenient and absolutely free.
Do you believe that searching, assessing and comparing travel products on tripi.vn is easy and convenient?
 We have received overwhelmingly positive responses from our customers about tripi's convenience and ease of use, especially Tripi Holidays, a package that includes airfare. We will continually improve the website and mobile application to ensure our customers have the best experience.
Does tripi.vn control the quality of tourism products listed on your website? What is the role that tripi.vn plays in each transaction on this website?
To ensure the products listed on tripi.vn, we handpick and only work with the most reputable service providers in the Vietnamese market. We are building a professional customer service team to provide customer support. Experts from the Vietnam Tourism Association and Vietnam Airlines, as well as users also transparently rate product quality.
We guarantee the safety of online payment and will provide full refunds if any problems occur with a transaction. To make this happen, we have partnered with NAPAS, National Payment Services of Vietnam, a leading company in assisting e-commerce transactions in Vietnam.
Does tripi.vn aim to reach more customers to become a rating platform for travel services, hotels, restaurants, and destinations, similar to many travel sites in the world?
This is one of the goals that we are currently focusing on. We have deployed integrated channels along with social networks to enhance interaction with travellers, because we understand the marketing power of social networks.
Is tripi.vn only for Vietnamese customers? Does this mean tourism products for international visitors cannot be listed here? Will this change in the near future?
In the immediate future, we mainly focus on developing products and services for Vietnamese people traveling domestically and internationally. With international visitors, the biggest barrier is the language. However, in the not too distant future, we will develop a multilingual platform, starting with English to meet the needs of international visitors.
Thank you for this interview. We wish you success and we hope that tripi.vn will grow stronger in the future.
Hong Anh | Wanderlust Tips | Cinet