Park Hyatt Saigon is pleased to announce that Frederic Boulin has been appointed General Manager of the hotel effective February 2016.
Mr. Boulin, a French native, brings to the newly renovated Park Hyatt Saigon more than 20 years of hotel management experience in the luxury segment across five continents in flagship properties.
A graduate of Hotel and Business Administration from the Switzerland – Glion Institute of Higher Education, Mr. Frederic Boulin was selected as a Corporate Trainee by Hyatt International in 1990 and later joined Hyatt Regency Acapulco. Mr. Boulin held Food and Beverage positions in Venezuela, Argentina, Cambodia, Guatemala and Greece. In 2002, Mr. Boulin held the Executive Assistant Manager at Grand Hyatt Seoul and the Resident Manager position at Grand Hyatt Sao Paulo before holding his first position as General Manager at Hyatt Regency La Manga in Spain, followed by Grand Hyatt Cairo in Egypt.
Prior to joining Park Hyatt Saigon, Mr. Frederic Boulin was General Manager of Park Hyatt Seoul since 2011. Under his leadership, Park Hyatt Seoul won a number of prestigious recognitions, including Condé Nast Traveler's Gold List in 2012, 'Top 10 Hotels in Japan and South Korea' by Condé Nast Traveler's Reader's Choice Awards in 2013 and 'Top 500 World's Best List' by Travel + Leisure in 2013.
"I am thrilled to settle down in the vibrant and dynamic Ho Chi Minh City and explore the opportunities the city presents today. Together with an amazing team, we will continue to create unique handcrafted guest experiences, build an extraordinary reputation and position Park Hyatt Saigon at the top of the Southeast Asian market," said Frederic Boulin.
---
About Park Hyatt Saigon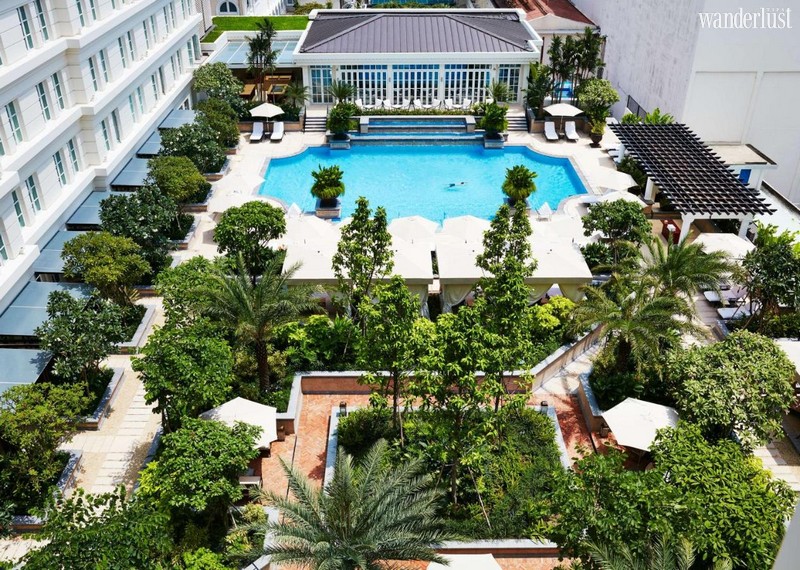 Park Hyatt Saigon enjoys a prime location on the city's most famous square, overlooking Saigon Opera House and within walking distance of the most popular cultural and historical attractions. The elegant, French colonial-style hotel houses 245 guestrooms and suites, redefining urban luxury with its sophisticated design, handcrafted details and modern-day comforts. World-class bars and restaurants include Opera, offering authentic Italian cuisine; Square One, serving both Vietnamese and Western dishes; Park Lounge, specialising in afternoon tea; and 2 Lam Son, one of the city's top nightlife destinations.
Residential-style meeting venues at Park Hyatt Saigon—the first of their kind in the city—include the Pool House with a private barbecue area and the Guest House featuring a show kitchen. For the ultimate in relaxation and rejuvenation, tranquil Xuan Spa offers wellness treatments inspired by traditional Vietnamese beauty rituals and ingredients, as well as a well-equipped fitness centre and elegant outdoor pool. The dedicated team at Park Hyatt Saigon provides warm, discreet and dignified service to those seeking relaxed, personalised luxury. For more information or reservations, visit parkhyattsaigon.com.
About Park Hyatt—Park Hyatt hotels provide discerning, affluent business and leisure guests with elegant and luxurious accommodation and offers them highly attentive personal service in an intimate environment. Located in the world's premier destinations, each Park Hyatt hotel is custom designed to combine sophistication with a distinctive regional character. Park Hyatt hotels feature well-appointed guestrooms, unique meeting and event spaces, critically acclaimed art, food and beverage programmes, and signature restaurants showcasing award-winning chefs.
Wanderlust Tips