Aside from pristine scenery, world-class cuisine and picture-perfect niceties, Nevada intrigues with its weirdness and its sheer diversity of attractions. From art installations in the desert to ghost-themed towns, there is a whole other side to Nevada that does not involve roulette wheels and strip clubs.
[rpi]
WARD CHARCOAL OVENS STATE HISTORIC PARK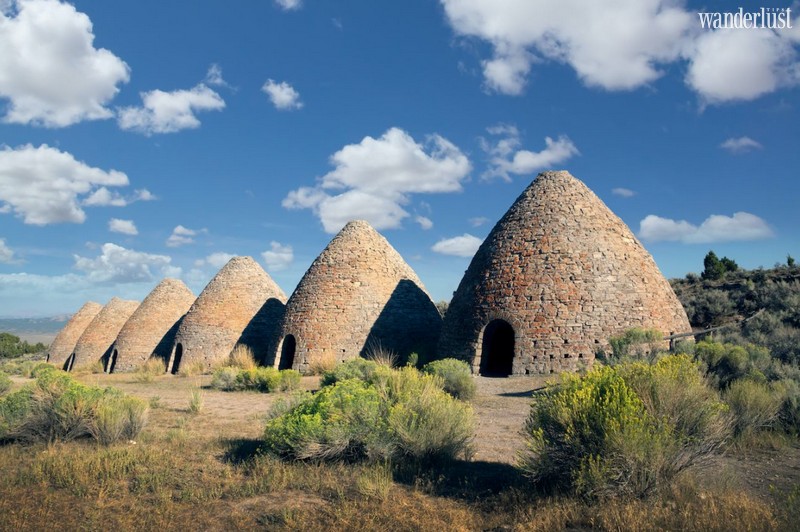 Perched in the Egan Mountain Range in eastern Nevada, Ward Charcoal Ovens State Historic Park is a scenic, forested retreat. The park features a collection of six historic beehive-shaped charcoal ovens that were used between 1876 and 1879 during the silver boom and served to produce charcoal. Once mining ended, the ovens were used to shelter travellers and rumour has it that bandits used them as hideouts. Visitors can enjoy camping, picnicking, hiking and viewing wildlife such as mule deer, grouse and elk.
LAKE MEAD NATIONAL RECREATION AREA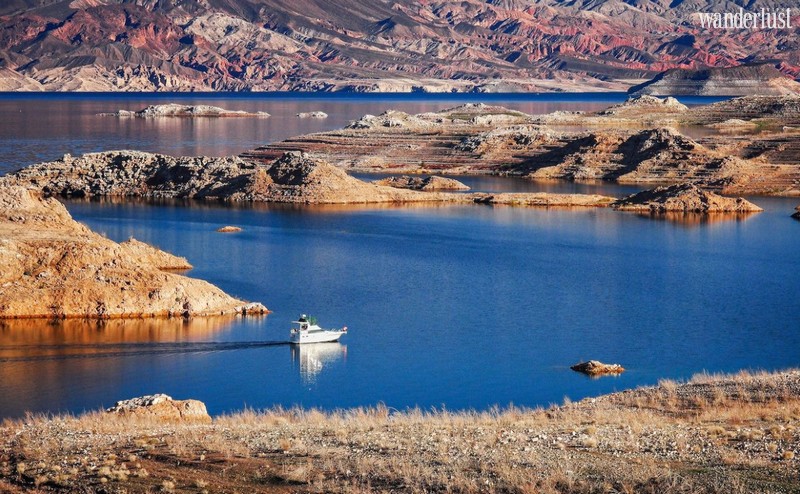 A trip to southern Nevada cannot be complete without visiting Lake Mead, the nation's largest man-made reservoir. A world apart from the lights and sounds of Las Vegas, Lake Mead National Recreation Area offers an array of diverse views of lakes, rivers, mountains, valleys and deserts. There are also plenty of opportunities for hiking, climbing, camping, boating and swimming. From the sparkling waters of Lake Mead, you can see the imposing Hoover Dam, a legitimate modern marvel of the world.
THUNDER MOUNTAIN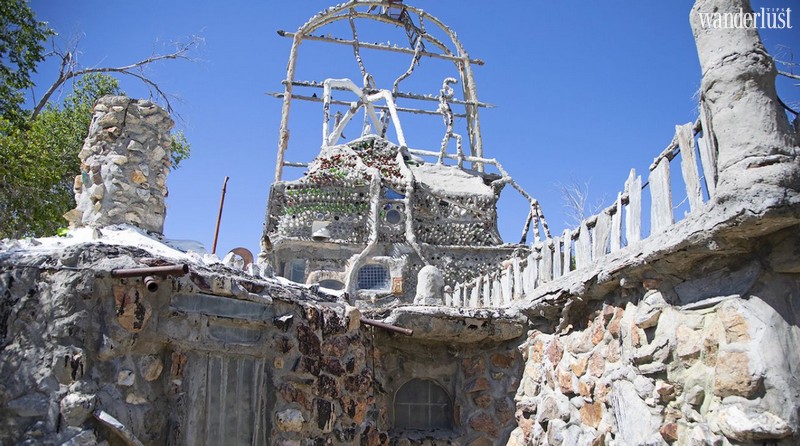 When travelling near Winnemucca and Lovelock in Nevada, it is impossible to miss some of the giant, oddly shaped structures that will leave you scratching your head. Created by the late Fran Van Zant, aka Chief Thunder, over the course of several decades, these unique roadside structures are inspired by Van Zant's American Indian heritage. He used the materials including bottles, hubcaps and guardrails to build several surreal-looking structures and dedicated them to the Great Spirit. Thunder Mountain is open 24/7 from sunrise to sunset for free. All donations go toward maintaining and improving the structures.
RHYOLITE GHOST TOWN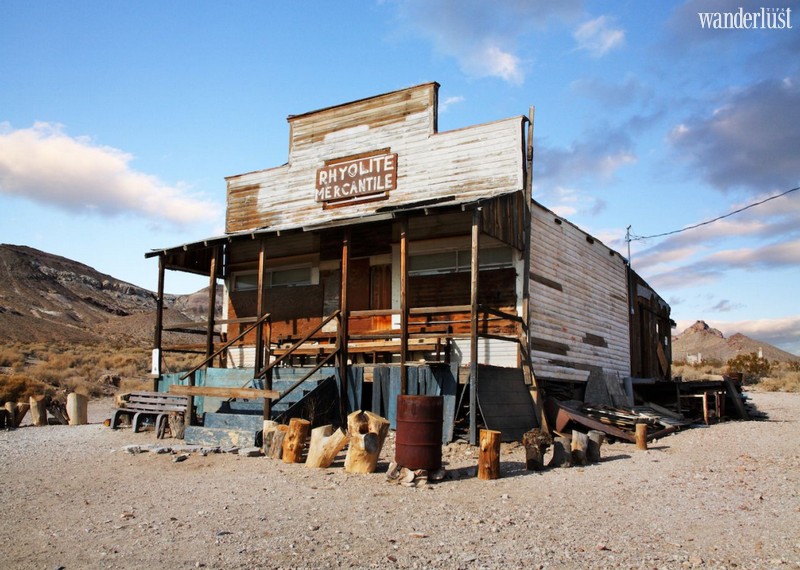 If you are planning a Nevada adventure, Rhyolite, one of the most photographed ghost towns in the West, should be on the list. Initially settled in 1905, this old gold-rush town used to be a busy hub. However, the town fell into ruin and was abandoned entirely by 1920. Today, you can check out its remains, including forsaken houses and an old jail, bank and railroad station. There are many movies filmed here like The Reward (1965) and The Island (2005). Walking the empty streets makes you feel like you are walking through an elaborate movie set.
GOLDWELL OPEN AIR MUSEUM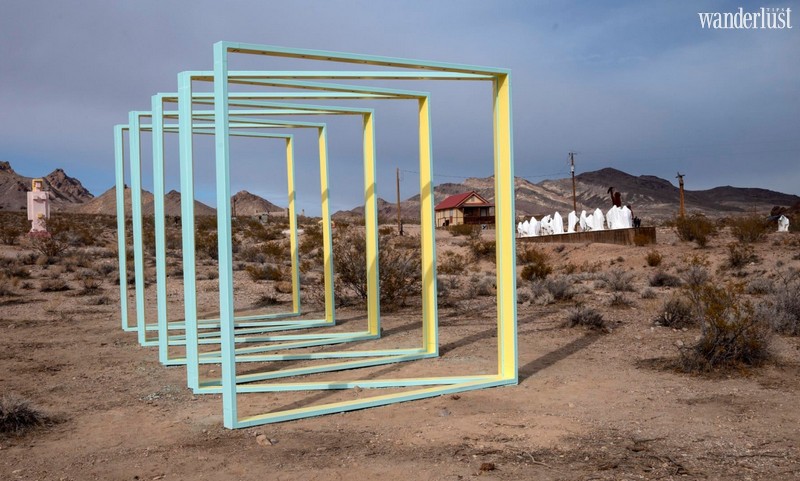 Goldwell Open Air Museum in Nevada is ranked amongst some of the world's most unique places to experience art. Created by a group of well-known Belgian artists, the museum features seven colossal sculptures, an on-site visitor centre with regular exhibits and events, as well as a small gift shop. The centre is open on weekends during the summer, but visitors are welcome to explore the sculpture park anytime.
FLY RANCH GEYSER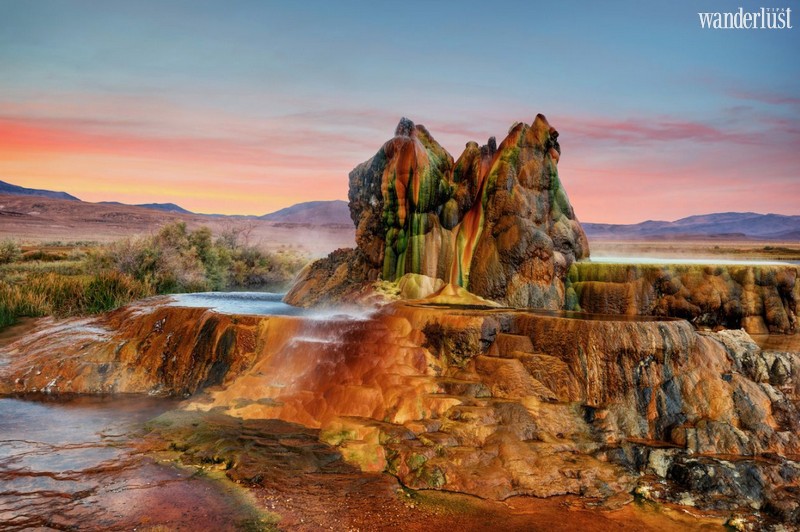 Situated off State Route 34 about 30 minutes north of Gerlach on the edge of the Black Rock Desert, Fly Ranch Geyser features a 1.5-mile loop amongst the historic property at its lush, spring-fed wetland ecosystem. Its formation began around 1964 when a geothermal power company drilled a test well there. However, the well was not plugged properly and burning hot water shot from the hole regularly, resulting in the formation of calcium carbonate deposits that grew several inches each year. Those deposits have now become three otherworldly-looking mounds, multicoloured and filled with quartz.
RACHEL AND THE LITTLE A'LE'INN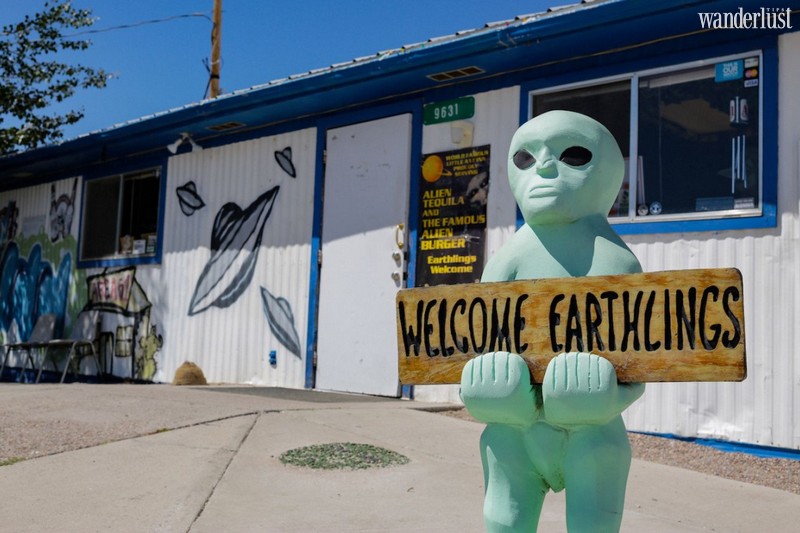 When traversing the buzzing Extraterrestrial Highway, your trip would not be complete without paying a visit to the Little A'Le'Inn in Rachel, Nevada. With a population of 54, Rachel is well-known amongst the UFO and aviation community for its Little A'Le'Inn hotel. Visitors can peruse photos of alleged, first-person UFO accounts, sip on Alien Amber Ale and purchase quirky swag that would be hard to find anywhere else. If you are interested in trying to spot some little green men, the Little A'Le'Inn has got you covered there too with several lodging options for extended stays.
Wanderlust Tips