(#wanderlusttips #Sofitelplaza #Dimsum) Every time I think of Dim Sum, enjoy Dim Sum, or look at delicate bamboo steamers filled with fresh, meticulous dumplings resembling tiny works of art, I feel astonished. Is this what people actually ate every day during the tiring journey through cold nights across the thousands of kilometres of the Silk Road stretching from the North of Asia to the Mediterranean and Europe? Did this difficult and weathered journey affect the delicate symphony of flavour and colour presented in tiny bamboo steamers?
[rpi]
Dim Sum – Harmony of scent, taste, and colour
This unanswered wonder stimulates my taste buds every time I enjoy the dish accompanied by a slightly bitter taste of a cup of tea traditionally served with dim sum. Forget about coffee, milk tea, latte, alcohol or the ice blended drinks popular among youths. Dim Sum is perfectly paired with tea, as an integral part.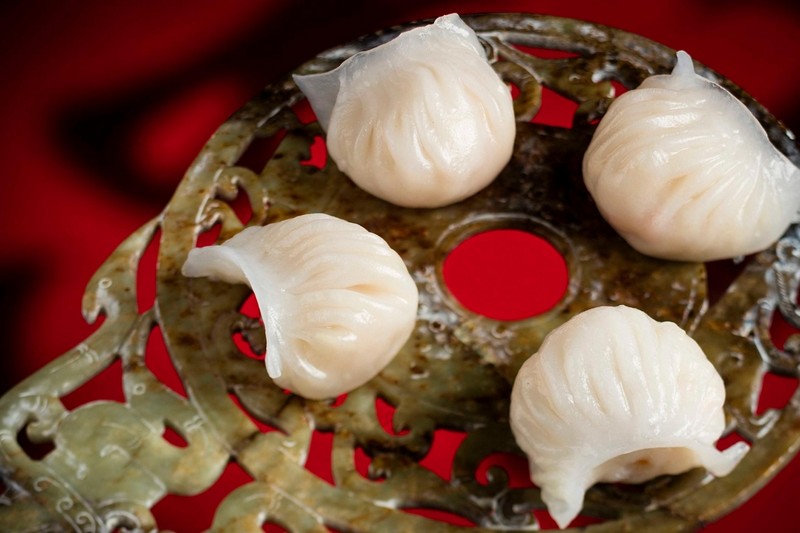 Dim Sum is dishes made up of a selection of small servings of intricate types of dumplings made from a variety of ingredients and spices. Recipes are a long list of Eastern spices including soy sauce, oyster sauce, sesame oil, onion, garlic, shallots, roasted soybeans juice and fermented black beans. Combined with the starchy and protein heavy ingredients that make up the other half of the content, dim sum can make you quite full. Tea, with its frugal and acidic taste balances the taste buds and supports digestion.
This combination is simply a harmony of taste, scent, and emotions. One can enjoy a piece of dumpling filled with the scent of meat or the sweet, crispy taste of shrimp, wrapped in a fragile and tasty layer of dough. Spotlessly white and soft rice rolls, dipped in brown soy sauce, will make you mouth water and deliciously melt as soon as it meets your tongue. Only a sip of warm tea can calm your satisfied taste buds.
This culinary art has crossed all borders. Dim Sum is available everywhere and the great thing is that people try to retain the diversity, sophistication and rich taste of the dish, wherever it is served, be it Europe or the Americas.
Dim Sum – a culinary legacy
The short name stands for the long legacy of the dish, which includes hundreds of sophisticated recipes. Not to mention the presentation of the dish. Every time the lid of a bamboo steamer is lifted steam rises up and an attractive smell escapes. As the diner's awe dissipates with the steam and even as their craving for the food grows they are often not able to take a bite right away as the dish is simply too beautiful.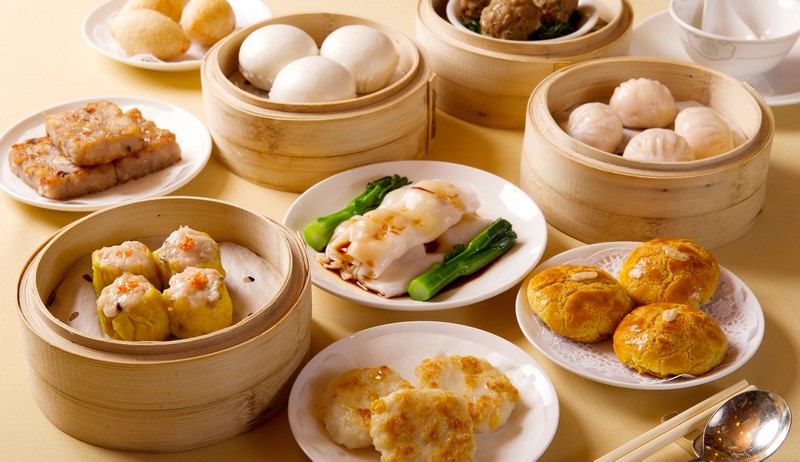 I am not sure why, but every time I savour Dim Sum, whether it is steamed, fried and at times greasy, I feel a cooling, soothing sensation.
This may only be me, but I do believe most Dim Sum enthusiasts can get overwhelmed at the sight of a menu listing hundreds of dishes. At budget restaurants, where dim sum is served like a snack, there are fewer options usually not exceeding 20 dishes. Of all the restaurants I have visited, perhaps Ming restaurant inside Sofitel Plaza is the only place where this dish can be enjoyed fully with a menu offering over 68 dishes. I always try to narrow down my selection before ordering and eat slowly to enjoy the perfect balance of taste. As a bonus the desserts served at Sofitel Plaza are excellent, I never miss out on the mango pudding when dining here.
To my surprise Ming restaurant recently renovated Dim Sum menu with totally new dishes including fried rice rolls with mushroom sauce, steamed bean curd rolls with shrimp and meat, stir fried radish rolls with XO sauce, fried cheese rolls, grilled char siu dumplings, cream dumplings with salted eggs and fried durian served with cream. Any professional chef knows that finding a twist for a dish that is already well known, perfect in its execution, and has a rich history, is a risky gamble, similar to trying to break a record. In the film 'The Hundred-foot Journey', Indian culinary enthusiast Hassan is asked by veteran chef Madame Mallory, who owns a popular restaurant in France, why he wants to change a 200-year-old dish and answers: "Because, madam, maybe 200 years is long enough." If you can be creative while maintaining the perfect balance, why not? After everything I have experienced at Ming, this new menu excites me more than it concerns me.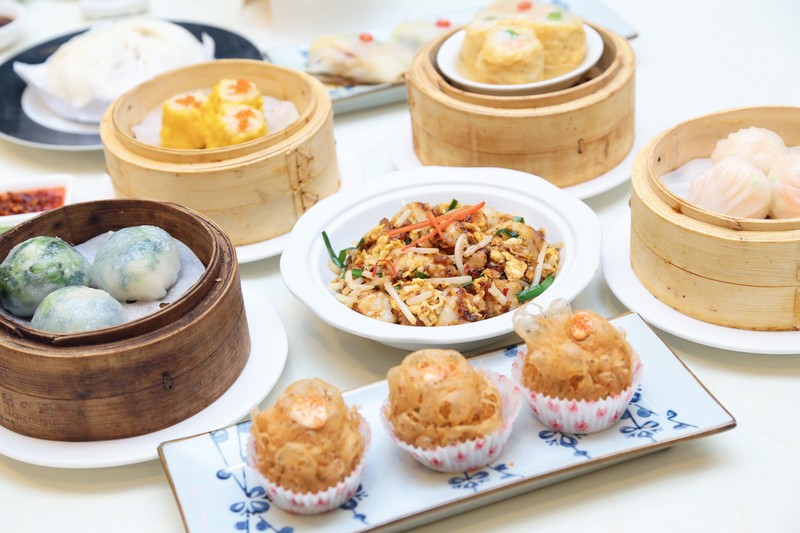 Another thing that I often ponder is how this impressive legacy has been kept intact throughout hundreds of years. And another line from the aforementioned culinary film often comes to mind: "Spices are cheaper than airfares". Food is magical as the taste of a dish can take you on unbelievable journeys through space, time and cultures without getting up from the table. Dim Sum is a case in point, even though the dish is served around the world, every time I eat it, I picture tired traders, stopping at a simple Yum Cha restaurant at 5 a.m. on a cold morning to enjoy a hot steaming cup of tea and sample delicate dumplings served in bamboo steamers.
Ming Restaurant serves Dim Sum for lunch every day.
Address: Level 2, Sofitel Plaza Hanoi, 1 Thanh Nien Street, Ba Dinh District, Hanoi.
Tel: (+844) 3823 8888
Facebook: https://www.facebook.com/sofitelplazahanoi
Nhung Nguyen | Wanderlust Tips | Cinet