Da Nang is not only home to an amazing variety of popular attractions such as the Marble Mountains, Dragon Bridge, Ba Na Hills and My Khe Beach, but it also appeals to travellers for its peaceful and idyllic beauty.
[rpi]
BANG RAPIDS – A NATURAL MASTERPIECE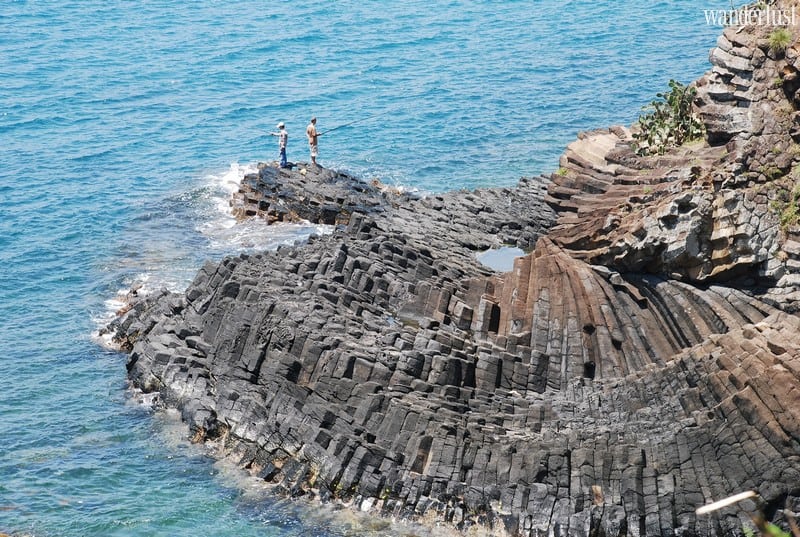 Situated on Son Tra Peninsula about 20km from Da Nang City, Bang Rapids is truly a hidden gem in Central Vietnam. Along the two-kilometre crystal-clear beach, there are thousands of rock formations in various shapes and sizes. Take a stroll along the stunning beach and hear the sound of the waves crashing against the shore. Additionally, the spot is home to an amazing variety of colourful coral reefs, making it an excellent place for explorers and adventurers. If you are looking for a beach vacation to escape from the hustle and bustle, then take a trip to Bang Rapids.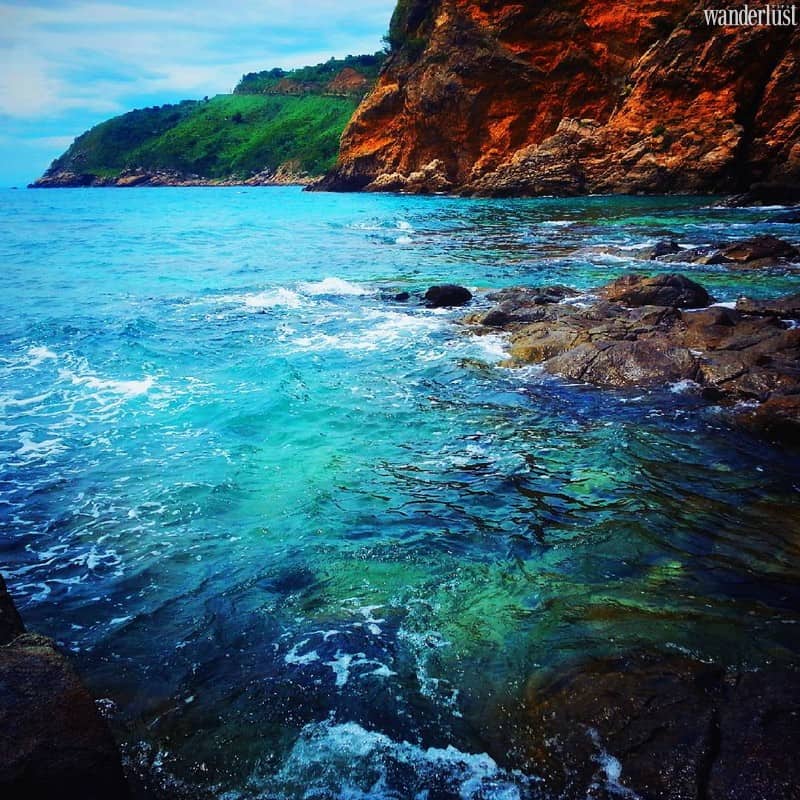 The access to Bang Rapids is a little difficult as you have to walk across the green hills. However, you can enjoy the scenery en route before enjoying your time at the beach, you can fish, snap photos or simply relax on the smooth white sand. The rock surface at Bang Rapids is quite slippery and wet, so be careful.
GREEN LAKE – A TASTE OF DA LAT IN DA NANG
Peacefully nestled on the main road leading to the Son Tra Peninsula, Green Lake, also known as Bai But Lake, is a favourable destination for photography enthusiasts due to its untouched natural beauty and fresh atmosphere. Green Lake is formed from a constant natural stream of water, making its colour emerald green all year round. Take a boat trip on this charming lake will give you a mesmerising view of the colourful reefs that reside on the lake bed.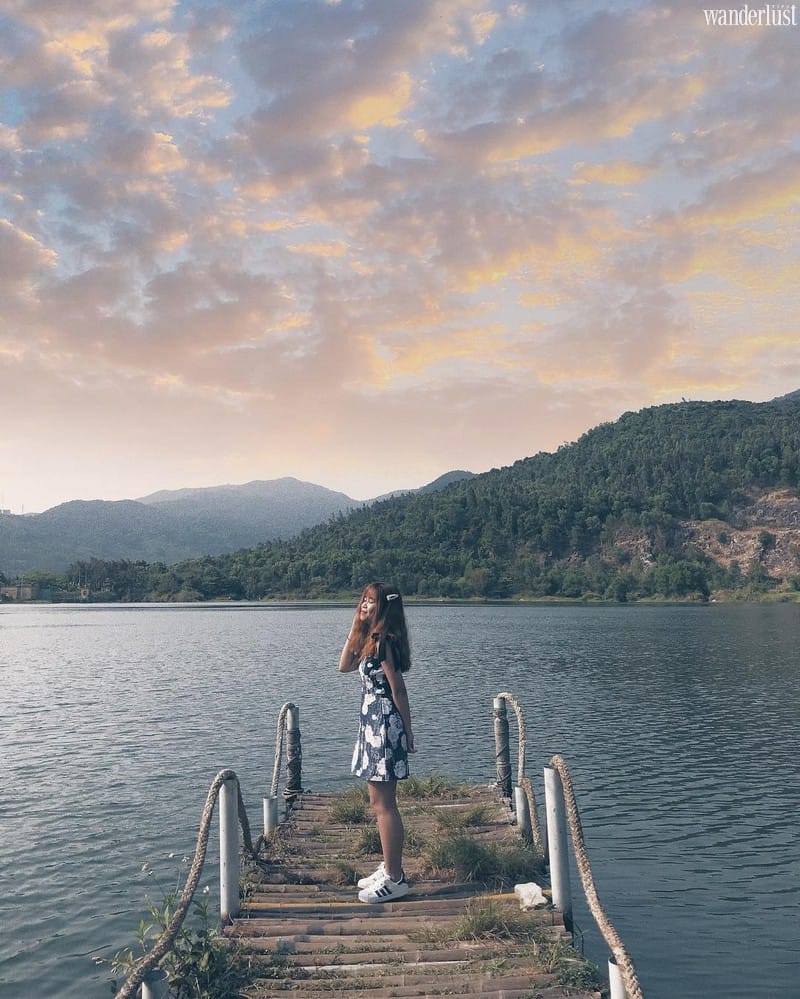 Aside from its stunningly beautiful scenery, Green Lake attracts a large number of locals and travellers thanks to its mild weather, the opportunity for discovery experiences and its photogenic aesthetic. A site is also a favourite place for couples to shoot beautiful wedding photos. If you are a flower enthusiast, pay a visit to Green Lake between August and September to catch sight of tiny flowers in bloom.
STOP BY HOA TRUNG LAKE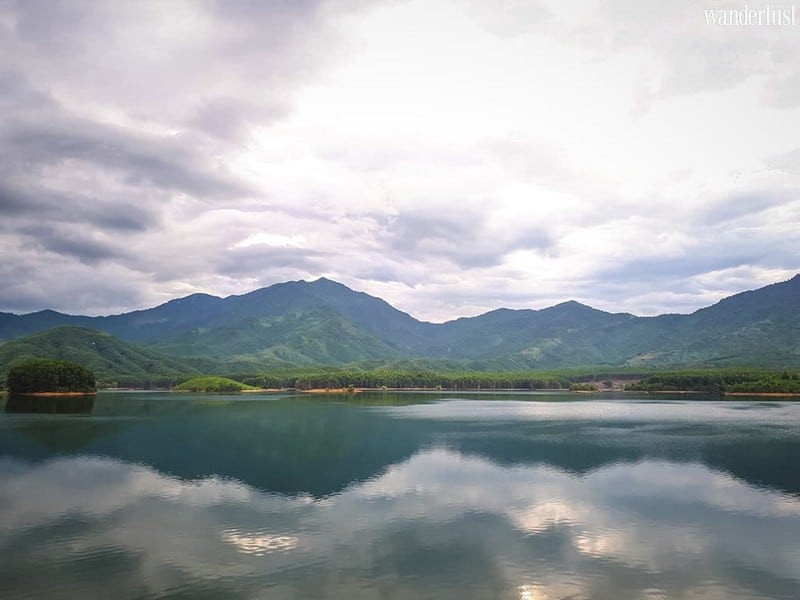 Located about 20km from Da Nang City, Hoa Trung Lake will give you a sense of peace and tranquillity. As an artificial lake, Hoa Trung also plays an important role in supplying water for locals. The serene lake is surrounded by lush green hills and offers a panoramic view to Ba Na Hills and Chua Mountain. If you want to get away from the daily grind, Hoa Trung Lake promises a relaxing leisure experience to anybody travelling to Da Nang.
Hoa Trung Lake boasts a unique beauty in every season. In the summer, the lake is empty and is instead a vast green meadow where you can watch a herd of cows grazing, whilst cyclists and walkers enjoy the airy ambience. During the rainy season, the lake resembles a giant mirror, reflecting the skyline. It is the best time for sightseeing and to indulge yourself in nature. If you want a memorable experience with your friends, a glamping holiday alongside Hoa Trung Lake will provide all the fun and outdoor experience.
Wanderlust Tips | Cinet