(#wanderlusttips) Magnificent cruise ships have long represented affluence in travel. Journeys across the ocean on a cruise ship feature the quintessence of the tourism industry and offer cruisers a top-notch experience.
[rpi]
Living Slow "4 in 1"
Seeing a huge cruise ship, as big as several city blocks, slowly docking at the harbour, it is difficult not to envy the passengers aboard. Life on a cruise ship is a dream full of state of the art facilities: beautiful bedrooms, luxurious restaurants, charming swimming pools, elegant libraries, a gym, an on-board cinema, ballrooms, casinos, children's playgrounds and romantic walkways on the deck.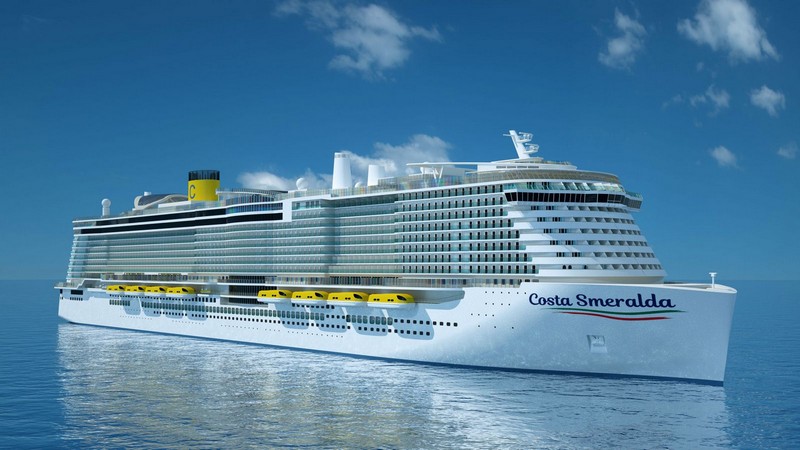 One can relax in the middle of the vast ocean, and go on land at beautiful seaports in the Mediterranean ocean. One can cruise along the famous rivers of Europe. And it is all neatly packaged into one: transportation, accommodation, cuisine, and entertainment. These are the luxurious "4 in 1" cruises that bewitch millions of tourists each year.
A cruise ship can carry and serve thousands of people. Beautiful harbours in Spain like Barcelona often welcome a fleet of three to four cruise ships, bringing thousands of tourists to the city at the same time. The largest fleet of cruise ships often takes their passengers to the Caribbean or Mediterranean, as their weather is always ideal for visiting. It is always wonderful to visit famous landmarks after cruising on beautiful oceans like the explorer Columbus, who passionately devoted his life to the voyage and finding land he did not know yet. Famous fleets in the world from America and Europe are often deemed the masterpieces of the tourism industry. Charming, floating paradises not many people can resist.
The Quintessence of tourism
Since the early days of the water transportation industry, passenger ships have continuously been upgraded. Today they are the foundation of the most luxurious cruise ships. Passenger ships used to only serve as transportation, but now have become the vessels for adventurous voyages.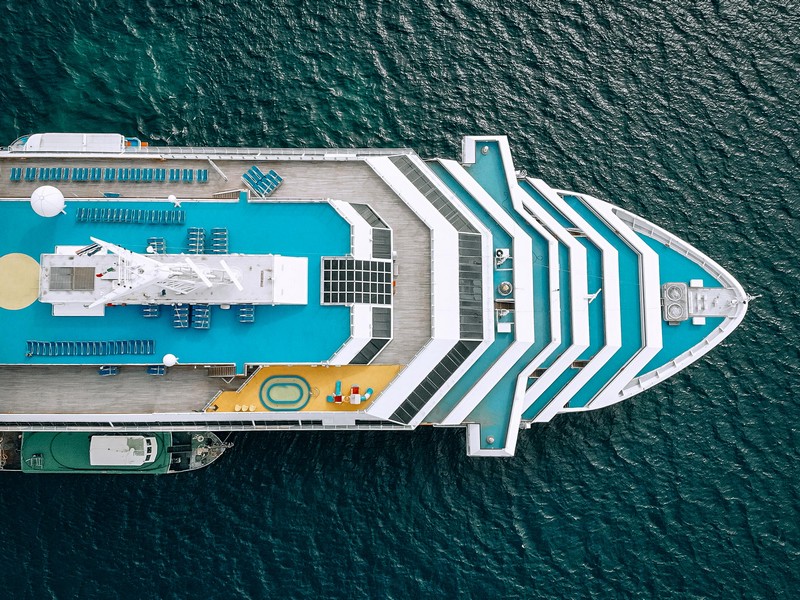 Cruises were first introduced in England circa 1840 – 1850, when a marine shipping company started transporting both passengers and goods. This opened a new horizon for European tourism. In time that followed passenger ships were introduced. At the time, businessmen and aristocrats were getting tired of the boring and repeated procedures of checking in and out of multiple hotels during one trip with multiple destinations and the long travel to get to each.
The launch of cruise services was warmly received. Passengers only have to check in once, start to unpack and relax right away and visit all of their destinations when the ship docks. This was a dream come true for wealthy ladies, who often carried many suitcases filled with dresses and jewellery. The gentlemen also enjoyed meeting on board and finding new travel companions on the cruise ships.
When airplanes came into existence in the 1960s, waterway tourism was challenged because tourists wanted to reach their destinations faster. Not long after luxurious cruise ships were introduced, with many irresistible features. In the old days cruising was a popular way to spend time and relax for the American and European aristocrats and it continues to be a preferred travel means by the wealthy today.
Between the clouds and the waves, each day's beautiful dawn or peaceful twilight can be uplifting for passengers. In Europe and America, cruising is considered a luxurious way to travel. However, cruising is not a niche segment, like people tend to think.
On cruise ships, one can see elderly couples with grey hair, leaning on each other and celebrating their long-lasting love, or young couples celebrating their honeymoon. By the poolside, one can hear the laughter of a group of youngsters, mixed with the melodious voices of children. Single people can find a peaceful place to enjoy the scenery, while listening to a song on their headphones and letting their souls drift to a faraway land. Do not be surprised when you encounter a wedding on a cruise. Three or four generations of one family also choose cruise ships to enjoy their leisure time with their big family.
No one is bored while cruising, because as the journeys are broken up by interesting stops. The cruise also provides additional onshore tours for its guests. Tourists can spend time enjoying the comfortable accommodation on the huge cruise, or explore the world on land. World-class cruises, especially in Europe and America, are carefully scheduled to ensure the most perfect journey.
Six new amazing cruises to be introduced in 2016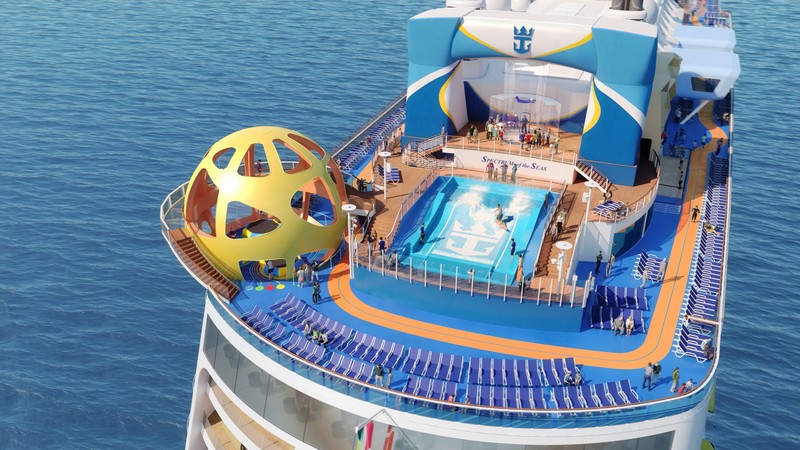 In April 2016, Holland America's new cruise – Koningsdam – will make its maiden voyage. The cruise will take its passengers to all the oceans in the world: the Mediterranean, the Baltic, the British Isles, the Caribbean, the Bahamas and the Nordic Gulfs. With a capacity to serve 2,650 guests, Koningsdam is ideal for both solo travellers and big families. Everyone can book a cabin with ocean view, offering a vast sweeping view of the journey. Luxurious recreational activities are available on the cruise, including a magnificent theatre equipped with 270-Degree Panoramic LED Screens, and a cool outdoor area dedicated to those who want to make their own wine.
Also in April 2016, the Viking Sea boat will officially set sail, with its medium capacity of 930 passengers. The cruise's journey will pass through three seas: the Mediterranean, the Baltic and Northern Europe. This is the second ocean cruise offered by Viking Sea, a brand known for its river cruises. The Viking Sea is attractive to early birds because of its classy restaurant service, which allows passengers to order food anywhere on the cruise ship. The infinity pool on this cruise offers guests relaxing moments in style and with class. A tour package on the Viking Sea includes complimentary beverage service (wine, beer and soft drinks) during meals, free Wi-Fi on board and several free tours at the cruise's stops.
In May 2016, Carnival Cruise Lines' new cruise – the Carnival Vista, will set sail for the first time, with the capacity to serve 3,954 passengers. This is the first "beer brewing" cruise in the world. AT the RedFrog Beer Restaurant on board, passengers can enjoy numerous types of beer from around the globe, as well as three types of beer brewed on the ship. This is also the first ocean cruise with an IMAX theatre, the pinnacle of entertainment that any cinema enthusiast has to enjoy at least once. The greatest feature for passengers who enjoy physical activity is the spectacular swimming pool with its 140-meter long tube slide, making for an excellent waterpark on deck. The entertainment and relaxation facilities on this cruise are worthy of their name: "Carnival", and match the festive theme of Carnival Cruise Line's products.
June 2016 will mark the launch of a new hi-tech "super cruise", weighing 227 thousand tons and known as Harmony of Seas. The cruise is offered by a big name in the maritime tourism sector: Royal Caribbean. With an average capacity of 5.497 passengers, but enough room for 6.410 people Harmony of the Seas' journey will take the ship through the most beautiful seas in the Mediterranean and Caribbean. This super cruise is equipped with a VOOM system, offering hi-speed internet (equivalent to internet speed onshore) for its passengers. This is a technological infrastructure that has rarely been seen on ocean cruises before.
In July 2016, Regent Seven Seas Cruises will put into operation its luxurious Seven Seas Explorer Cruise. The cruise will serve 738 wealthy passengers per journey. Seven Seas Explorer, with its "super luxury" title, includes suites decked out with high quality materials like marble and exquisite design. All suites have private balconies. The restaurant on board is a top-notch facility called "Culinary Arts", which has a separate area for passengers to show off their culinary talents, with a collection of state-of-the-art utensils and equipment.
In December 2016, another super cruise will come into operation: the Seabourn Encore, which will serve 604 passengers per journey. This will be the most luxurious cruise offered by Seabourn. This cruise is attractive because of its classy restaurant service. Passengers will be accompanied by Chef Thomas Keller and enjoy his special menu. Thomas Keller is famous in the European culinary community for his restaurant chain that has been awarded 3 Michelin stars, a rating that many world-famous chefs are after. Entertainment on the Seabourn Encore can be found in the Grand Salon. This is a social hub for passengers to enjoy drinks and participate in workshops with special guests, including experts, explorers, chefs, scientists, performing artists, fine artists, politicians and celebrities.
Tu Boi Dao | Wanderlust Tips | Cinet