The Malaysia-based travel blogger comes from Borneo Island – a rich cultural spot in East Malaysia. His endless trips with joys and experience has inspired the Wanderlust Tips Magazine's readers in December issue. 
[rpi]
About me and my passion for travel
My name is Abang Fadli bin Abang Alibasah. People usually call me Fadli. I am from Sarawak, East Malaysia located on Borneo Island. Apart of travelling, I run a travel blog called mytravellicious.com. I have 17,000 followers on Instagram (@mytravellicious), 5,000 followers on Facebook (@mytravellicious.com), 6,000 followers on Twitter (@mytravellicious), and 200 subscribers to my YouTube travel channel (mytravellicious).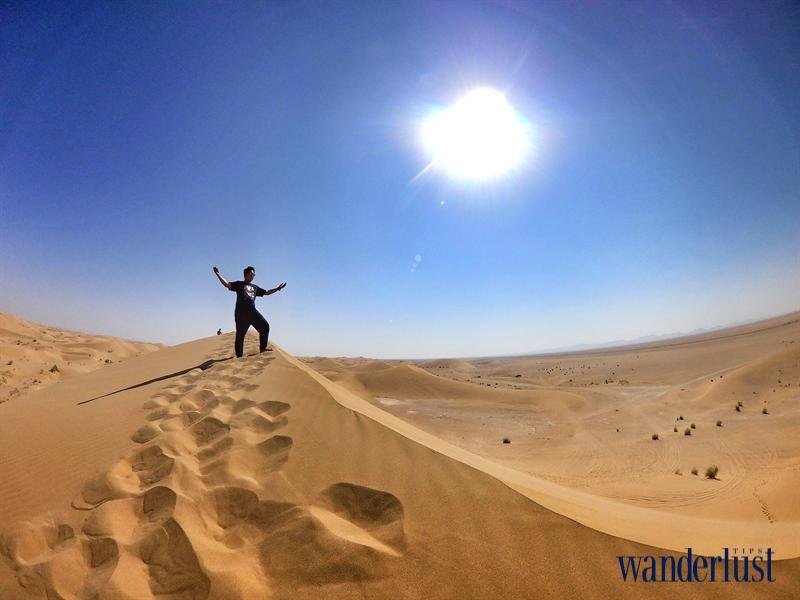 2017 plans
For the upcoming year 2017, I plan to travel to India, Mongolia, Jordan, Morocco, and Eastern Europe. I plan to travel around India. India is such an adventurous place to visit and has been known as a test to obtain a "world backpacker license".
When you survive in India, you will survive travelling everywhere in the world. Plus India has amazing sights such as Ladakh, the Taj Mahal and Kerala. I want to go to Mongolia, as it is very unique. Morrocco is rich with architecture. Jordan popular for Petra, one of the seven wonders of the world. Eastern Europe is rich with breathtaking scenery.
2016 trips
I travelled a lot in 2016: Indonesia (Belitung Island, Dieng, Jakarta, Yogyakarta, Pontianak), Philippines (Cebu City), Thailand (Bangkok, Chiang Mai, Hat Yai, Koh Samui, Koh Pangan), Vietnam (Hanoi), Taiwan (Taipei), Maldives (Maafushi Island, Hulhumale Island, Male), Iran (Tehran, Esfahan, Shiraz, Yazd, Kerman), Egypt (Cairo, Dahab, Luxor, Aswan, Abu Simbel) and around Malaysia.
Travelling style
I love adventures and learning about culture. I prefer places where you can do many activities, from riding a camel or horses, jumping from high points, flying through ziplines, snorkelling and many more. I hope I will get my diving licence soon. Usually, when I travel solo, I always do so on a shoestring and am quite flexible with my budget.
As I am from Borneo, a land rich with culture, I really love getting to know and learning about other cultures everywhere I go especially in terms of arts, music and traditional dance.
Travel luggage
I usually bring 2 small pieces of luggage with me when travelling. Both can be brought onto the plane as hand luggage. Usual stuff I bring: a few pieces of clothing, GoPro+accessories, notebook, raincoat, one waterproof folder for documents, a drybag, Vitamin C, contact lenses and sunglasses.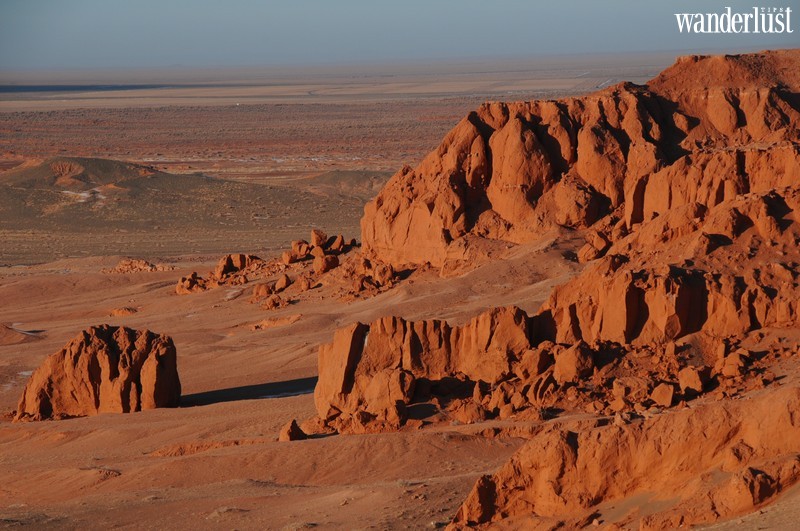 Tech gadget
GoPro Hero4 + Remote Controller + Monopod + Mini Tripod. This combination of four has helped me so much during my solo travelling. I have shot thousands of amazing photos of myself during my journeys without help from others. I just put the GoPro Hero4 stand on my Mini Tripod with the monopod extension and press the remote controller when I am ready to take my photo. Simple as that. And it is very light!
Memorable moment
I was arrested in Iran and held for two hours with three other travellers because we were walking near the president's residential area (no sign). It was a difficult and confusing situation as the police did not speak English and they held our passports, which would have explained our reason to be there. Our phones were also detained and the photos checked one by one. We were asked to ride in a police car, which was my first time inside one.
And at the police station, we were asked to sign something in Persian, which we did not understand. After everything was settled, we were released and luckily one police officer explained to us what had happen. It happened on my first day in Iran, and I had two more weeks to go. What a welcome!
Hong Nhung | Wanderlust Tips