The week of Christmas – New Year is approaching in just over a month. Have you got any plans for your festive holiday? 
[rpi]
Start planning now and make it a festive holiday gift for yourself. First of all, you just need to determine what kind of climate you prefer: a warm sunshine place for sunbathing or snowy slopes. If you want a mix of the two which is a cool pleasant place, Los Angeles, Atlanta, and Fort Worth will be worth a try.
There's also skiing in Park City, or rainforest exploration in Puerto Rico, among many other interesting travel ideas that we recommend.
Los Angeles, California
January is a great time to visit the "City of Angels" Los Angeles, with the weather perfect for outdoor activities like hiking, biking, or strolling along one of the beaches. You might be one of the first to visit the new Academy Museum, where you can take home a video of yourself receiving an Oscar.
New year holiday here begins with the Rose Parade in Pasadena in January, and in February, Los Angeles will host the Super Bowl football tournament at the new SoFi Stadium. With a variety of accommodations of all forms and prices, you have a great many options to choose like the downtown Figueroa Hotel, the Pendry West Hollywood resort, or the brand new iconic Fairmont Century Plaza. Recently, Shay hotel Culver City has also just opened in Culver City – the hometown of chef Danny Grant.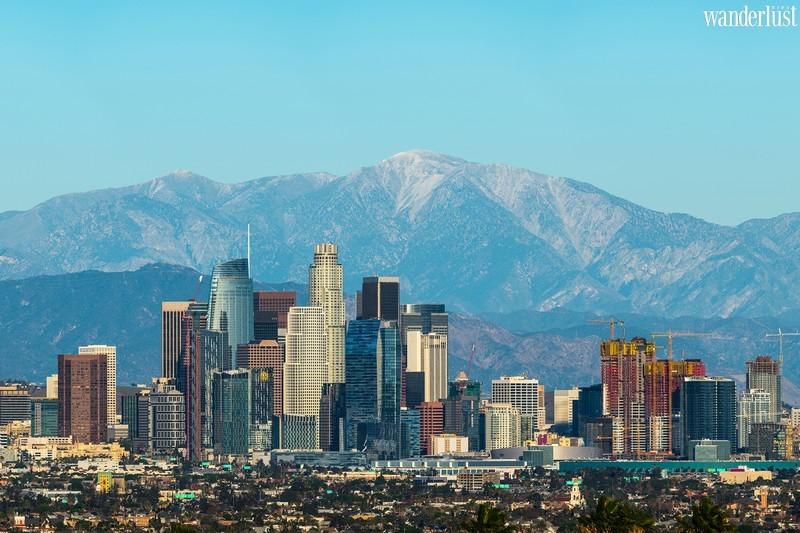 Lake Placid, New York
With the 2022 Winter Olympics starting in February, snow sports will be the focus of the Lake Placid holiday. In addition, New York – the city that hosted the 1932 and 1980 Winter Olympics, is also an ideal place to blend in with the festive holiday atmosphere.
At Whiteface Mountain, skiers will find trails of all levels equipped with 11 lifts, a high-speed gondola, terrain parks together with stunning Adirondack views. You can also go with other options such as ice fishing, dog sledding, cross-country skiing, sledding, and snowshoeing.
Olympics-inspired activities include tobogganing, ski jumping, ice skating, and field hockey. You can choose to stay at the Whiteface Lodge – an all-suite luxury resort that is only minutes from the ski area with a nightly bonfire, fireplace, and high-end Kanu restaurant.
Atlanta, Georgia
If you want to find a place that is not too hot or too cold for your festive holiday, where the weather is cool and pleasant, then Atlanta in Georgia should be your next stop. Food, culture, history, and attractions make Atlanta a great destination, and the highlight of the city's culinary is Chattahoochee Food Works – a food hall with 31 eateries, food stalls, and bars.
Several distinct neighborhoods with their own unique style also make up the city. Right at the city center, the Georgia Aquarium and World of Coca Cola are popular attractions; to the east are the Atlanta Zoo and the Martin Luther King Jr. National Historical Park with Martin Luther King Jr Holiday celebrated in January. This is the perfect time to explore his life and Atlanta's role in the civil rights movement.
Shoppers will want to visit the trendy Buckhead Village District where hotel options include the Hyatt Centric Buckhead Atlanta, Thompson Buckhead, or the Grand Hyatt Atlanta.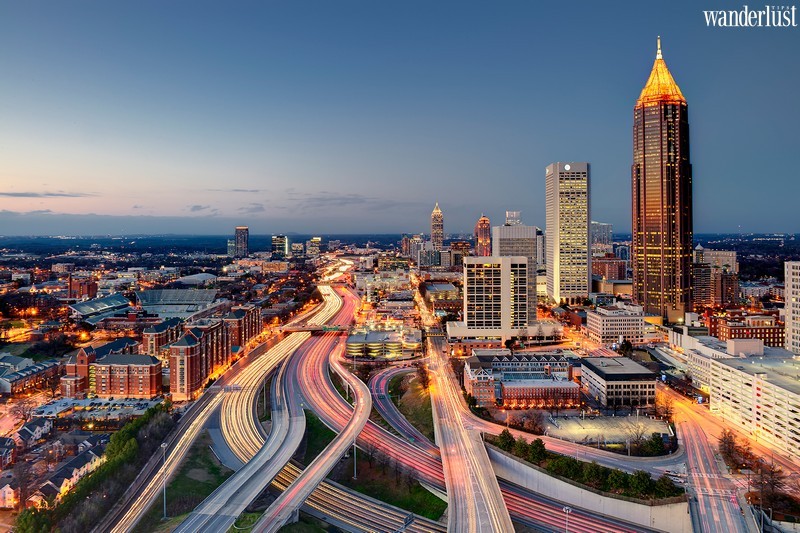 Puerto Rico
The island with rich history, distinctive culture, delicious food, beautiful beaches, hilly mountains, tropical rainforest, and warm weather isn't yet all reasons convincing you to visit Puerto Rico, there're a lot more of this country that is worth exploring. The holiday season here will continue into January with the Fiestas de la Calle San Sebastián festival held January 13-16 with music, dance, and parties throughout Old San Juan.
In Puerto Pico, you can stroll along the 500-year-old cobblestone streets of the city, explore the mountains or the rainforest to the east, and surf beaches to the west on the island.
Accommodation options are also varied, including a stay at the historic Caribe Hilton – the home of the original Piña Colada, the adults-only boutique Condado Ocean Club, and the Ambassador Suites San Juan Hotel & Casino or Fairmont El San Juan. Besides, The Hyatt Regency Grand Reserve Puerto Rico is also a family-friendly option with a golf course and lagoon-style pool.
Fort Worth, Texas
If you're looking for an ideal destination for a family festive holiday filled with buzzing nightlife, fantastic old-age Western history, culture, and music, Fort Worth might be the one. The pleasantly cool weather in January will make it preferable to enjoy the outdoors.
Every year from January 14 to February 5, Fort Worth Stock Show & Rodeo will take place with livestock shows, children's activities, carnivals, and horse-riding contests. In the Fort Worth Stockyards are restaurants, shops, entertainment areas and a variety of accommodations.
Next comes the Fort Worth Cultural District, make sure you drop by one of the five museums as well as the Sundance Square and the historic Harper building – the 24-floor superb leisure complex that was once the tallest building in Fort Worth and now offers luxury accommodation with penthouse lounges.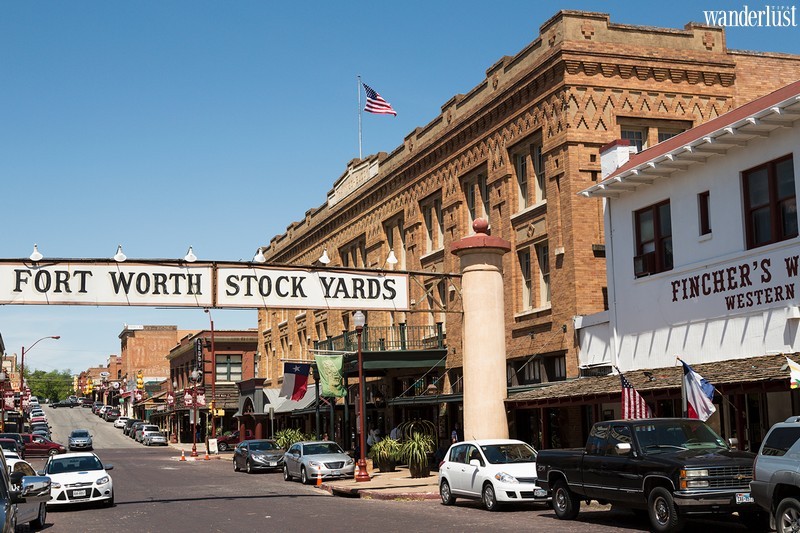 6. Park City, Utah
This popular town is gorgeous year-round, especially in the snowy season, it is one of the country's most popular ski spots. The town, once relied heavily on silver mining, is now home to luxury ski resorts, including Pendry Park City in the heart of Canyons Village. Canyons Village is also home to the Grand Summit Hotel, which offers up to 350 guest rooms. Next door is the Washington School House Hotel, which started as a school with a history dating back to 1889 and has now become a luxury resort with 12 beautiful suites.
In Utah, you can reach the Deer Montage valley that sits atop Empire Pass, only a few steps from the slopes. It features a park with its own snow pipe and offers the IO Adventure virtual world experience. For groups and families, Apex and Park City are probably the more appropriate stay options with luxury residences that come with skiing, cross-country walking, and dog sledding.