[Wanderlust Tips July 2019] One of the key reasons for the rapid increase in tourism in Thailand has to be MICE – a type of tourism that combines meetings, incentives, conferences, and exhibitions. MICE appeals to travelers not only because of its developed infrastructure but also thanks to the diversity of services and healthy investment in modern technology. Thailand has therefore received the accolade for being a top appealing destination for MICE travelers in 2019.
[rpi]
VISA AND TRANSPORTATION
Many travelers visiting Thailand can currently benefit from Visa exemption or can obtain a Visa on Arrival – a type of visa issued at the airport to 83 countries and territories. Thanks to that, visitors from all over the world can easily access the country. In addition to its flexible visa policy, the development of airport systems and the professional services of international airlines are significant contributing factors in the success of Thai tourism. Thailand has more than 60 airports, comprising of 11 international airports with Suvarnabhumi Airport in Bangkok being not only the most prominent but also the main international gateway. Additionally, reputable international airlines are making a great contribution to putting Thailand on the map, notably Bangkok Airways – the first private airline in Thailand. Branding itself "Asia's Boutique Airline" Bangkok Airways flies travelers from around the world across Thailand and Asia, which inspires those who love to travel as well as heavily promoting MICE tourism in Thailand.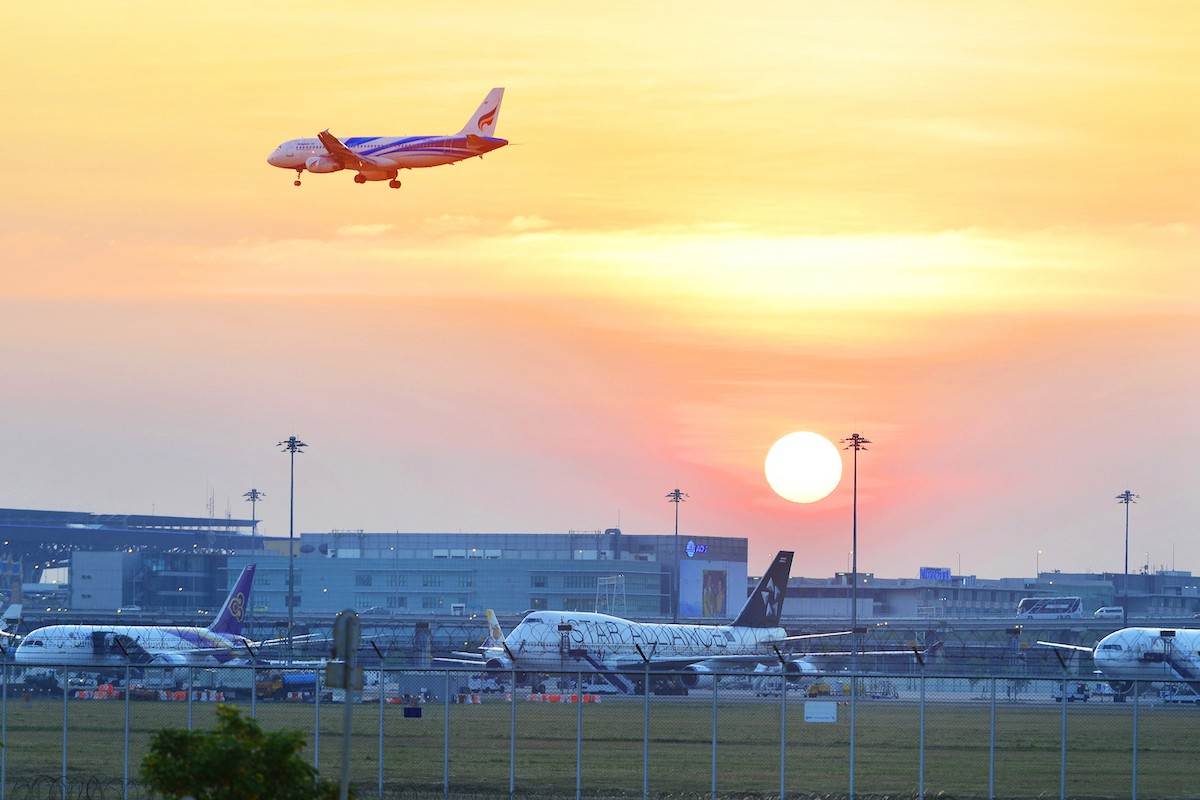 FACILITIES FOR EVENTS ORGANIZATION
In respect of MICE tourism, the incorporation of facilities and services to ensure the smooth running of events is indispensable. These event facilities can be well integrated with accommodation or developed separately.
In Thailand, visitors can easily find luxury hotels that are fully equipped with conference rooms, making them suitable for business trips to meet partners or to hold events on a large or small scale. Notably, Conrad Bangkok Hotel features a banquet hall and multi-function rooms, equipped with the latest amenities, and is the location for TIME 2019, an annual event organized by the Thailand Convention and Exhibition Bureau (TCEB). Along with the Thai Capital of Bangkok, the coastal city of Pattaya is also an attractive destination for MICE travelers in Thailand. Pattaya boasts a vast array of idyllic hotels and resorts. To name a few; Mövenpick Siam Hotel Na Jomtien Pattaya received the TMVS Certified Hotel Award in 2018 as it is the venue for the leading MICE events in Thailand, Ocean Marina Yacht Club provides meeting and banquet rooms for functions, Mytt Beach Hotel has a grand conference center which can accommodate up to 800 guests, or Royal Cliff Hotels Group comprises four hotels with more than 53 conference and meeting venues including a 13,000-square-metre Pattaya Exhibition And Convention Hall (PEACH) which can accommodate up to 10,000 people.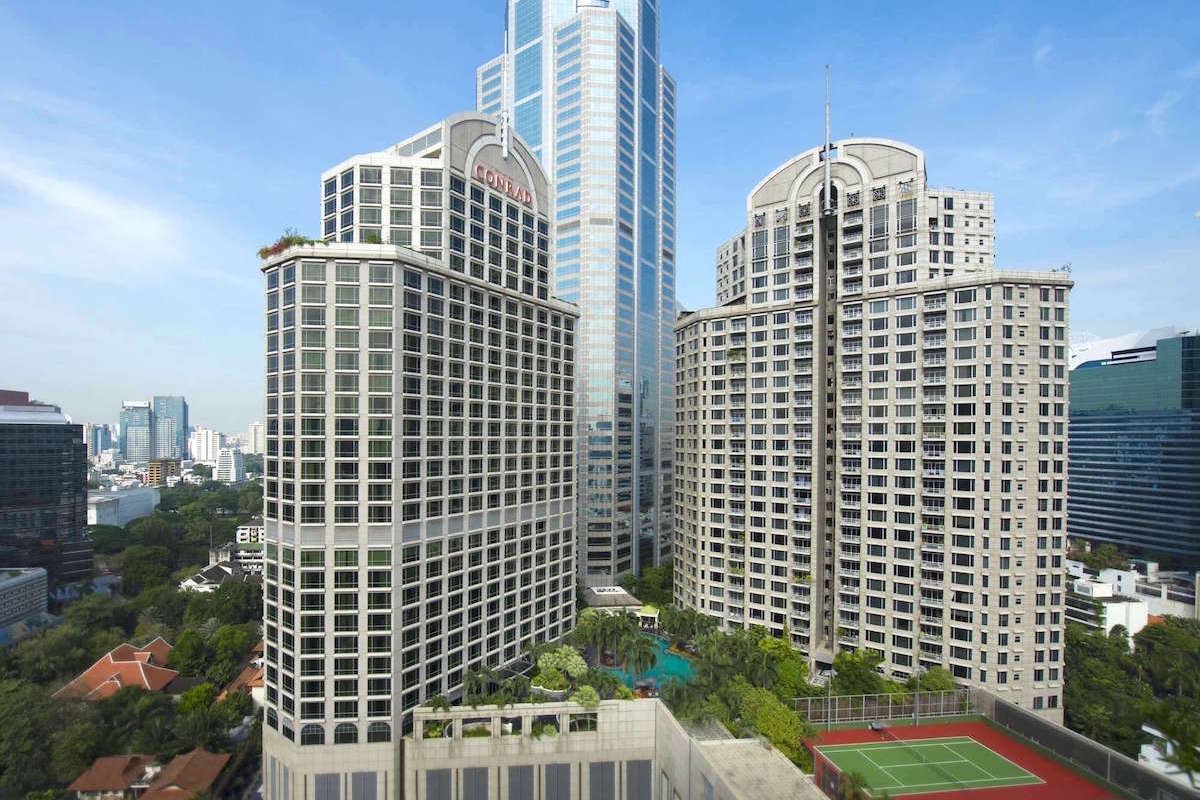 Aside from the impressive amount of hotels and resorts equipped with professional event facilities, Thailand takes pride in hosting a diverse array of world-class conferences and exhibitions. Gaysorn Urban Resort is a luxury co-working space on the 19th and 20th floors of Gaysorn Tower in central Bangkok. The high-end contemporary design of this facility is a harmonious fusion of nature and urban. Featuring an ultra-stylish conference room and a comprehensive range of services, including event planning and consultancy services, the resort currently brings MICE travelers in its droves. Additionally, Nongnooch Pattaya International Convention and Exhibition Center (NICE) could be the perfect location for a successful event, as it features a large auditorium spanning 5,610sq. m along with state-of-the-art facilities and is only a stone's throw away from Pattaya's hotels, resorts and leisure destinations.
In order to cater to all MICE travelers' budgets, Thailand offers a vast array of widely distributed options to stage events, from 2-star to 6-star venues at an affordable price all in close proximity to public transport systems for convenient access.
COMBINED TOURS INCLUDING SIGHTSEEING AND SHOPPING
Almost all MICE events in Thailand are accompanied by a series of local cultural tours. You can take a stroll along Ratchaprasong Walk, an elevated walkway connected to 18 buildings in Bangkok's bustling Ratchaprasong area. It conveniently links all the business destinations, co-working spaces, shopping malls, restaurants, and leading hotels. You can also explore the beautiful Golden Temple by taking a boat along the majestic Chao Phraya River, contemplate nature whilst keeping an eye out for Bangkok's finest landmarks, such as the royal temple of Wat Arun, Royal Barge Museum on Bangkok Noi Canal with beautiful artistic masterpieces celebrating the strong bond between the locals and the river over the course of the ages. If you visit Pattaya City, do not miss the opportunity to take a trip to visit the Takientia community which perfectly demonstrates the rich tradition of wet rice farming and green coconut planting.
As well as sightseeing, shopping is one of Thailand's pleasures that cannot be missed. Whether you are looking for branded items or artisanal crafts, both make for attractive and meaningful souvenirs. A must-see shopping destination for discerning buyers is ICONSIAM – the grandest and most opulent commercial center in Thailand. Its architectural design is a rich blend of tradition and modernity in a breathtaking 750,000-square-metre space.
What's more, thanks to Thailand's convenient geography, you can easily combine sightseeing tours and visit world-renowned tourist attractions in the neighboring countries of the Mekong Subregion.
DEVELOPMENT OF MOBILE TECHNOLOGY
In parallel with the development of infrastructure and services, MICE travel in Thailand has advocated the development and application of modern technology in tourism. One of the most practical apps for MICE travelers is BizConnect. This app allows business travelers to manage events easily and conveniently, in turn saving time. The most outstanding feature of BizConnect is that users can easily digitize and store visit cards, share information of enterprises, set up and share events to their network and find relevant strategic partnerships.
SUPPORTIVE PROGRAMS FROM TCEB
In 2019, the Thailand Convention and Exhibition Bureau – TCEB launched new supportive programs with the aim of promoting conferences and exhibitions in Thailand. These programs make it easier for travelers to achieve the most convenient access as well as an excellent return on investment. The TCEB launched three outstanding campaigns this year. The first "Fly and Meet Double Bonus – Redefined" campaign offers a range of exclusive privileges for MICE travelers from CLMV – Cambodia, Laos, Myanmar, and Vietnam. "MICE Thailand Signature" is the second initiative, where 262 outlets are offering discounts of up to 30% to overseas MICE travelers. The final campaign is the "360 Degree Exhibition Success" which provides incentives to help CLMV exhibitors and trade visitors achieve the best return-on-investment when they travel to Thailand to participate in international trade shows.
Wanderlust Tips