[Wanderlust Tips July 2019] My trip was only for 14 days, so many people recommended joining a tour because it is not an easy place for solo travellers. Of course, i had my concerns, so i sent emails to several travel agencies in Kenya, but in the end, with my departure date drawing near, i decided to go on my own and only rely on local tour services for places where i couldn't go it alone like on safari. Until this day, i'm still thankful i made that decision because it allowed me to see a very different Kenya from the one i had learnt about through books and the internet.
[rpi]
THE LIGHT OF THE GRASSLAND
When the bright sun rose from the East without any trees blocking its rays, I realised that I was in Africa. In the morning, strangely the cold seeped into my skin, I thought that Africa was hot everywhere! And throughout this journey, many new things kept coming to challenge my limited understanding of an African continent still a mystery to the world.
Wyatt welcomed me warmly on arrival at Jomo Kenyatta airport in the capital Nairobi. I didn't want to miss a moment in Kenya, so I decided to go on a safari that very same morning. The jeep departed from Nairobi to the Masai Mara more than 300 kilometres away, crossing the bare mountain slopes. The sparse old cactuses casting long shadows and creating ideal places for local people to sell grilled corn.
My travelling companions and I were mostly silent in the car as we had only just met each other on entering the jeep. A Dutch girl was interested in wildlife, a gentle American friend and a beautiful Nigerian girl – his girlfriend. Quite a special occasion as four people from Asia, Europe, Africa and America who had never met each other before were in one jeep. We had great moments on the plains, saw starry nights, and celebrated a simple small birthday party for me in a strange city.
On the topic of Africa, and specifically Kenya, most magazines and social media mention the Masai Mara as a paradise of wild animals. I was mentally prepared for that, but when I saw the wildebeest attentively walking in the sun, I hardly uttered a word. Going deeper into the Masai Mara National Reserve, the scenery became more spectacular, each group of zebras grazing deliberately on the green savannah grass. The driver laughed and said that we would start the real journey the next day, calling it the Game Drive.
It is often said that the Game Drive is a unique experience while on safari, and you have the chance to admire the immense green savannah covering 1,500 sq. km and an abundance of wild animals. Of course, it is not a plain full of wild animals like on television, and sometimes it takes many hours of constant driving to find a herd or a rare animal. We spent 8-10 hours every day traversing the plains to find wild animals that look like moving black dots from a distance. It could be a large herd of elephants, or a lion lying silently under a tree, an eagle flying around above the tree canopies, or a jaguar sneaking up on the jeep.
In this season, the Masai Mara is not as bustling as that in the long dry season from July to November every year when the Great Migration arrives from the Serengeti in Tanzania. The Serengeti is a 15,000sq. km national park bordering the Masai Mara but located in Tanzania, and the two are divided by the Mara River full of crocodiles and hippos. The plains are fertile and green thanks to the amount of rainfall in the two countries which keeps drawing the herds of animals back. However, there are still many rare animals on the Masai Mara plains such as elephants, rhinos, lions, jaguars, wild buffalos, hippos, giraffes and wildebeest.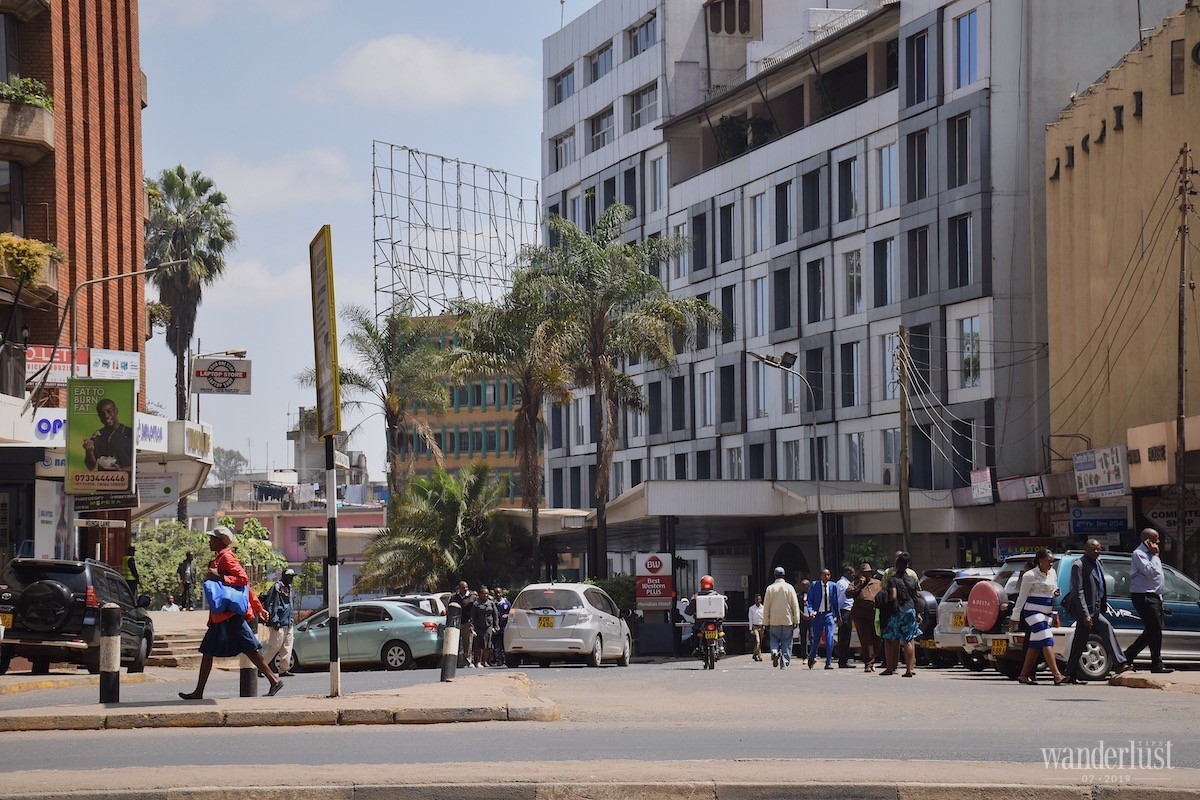 During the days of sitting in the cramped jeep, the Masai Mara took me from one surprise to another. The beasts roaming on the meadows were ones that I had only seen on TV before, and now they appeared in front of me. I was extremely nervous when the elephants came near me, or a lion stared defiantly into my camera lens. Once, when the elephants roared, we panicked and asked the driver to speed up, but he only laughed and said it was okay, that we shouldn't worry because everything is not like it is in the movies.
That's right, only the beauty is the same as in the movies, and the ferociousness of the animals is something I did not see in my many days here. On the vast savannah, the animals live freely and peacefully, although obviously the fact that big animals eat small animals is unavoidable, the animals did not roar like other beasts in the Sai Gon Zoo and Botanical Gardens when they saw people. There are three reasons for an animal to become aggressive, to be imprisoned, threatened or hungry. But these vast green plains are for only the relaxed herds of beasts, where they can roam freely without any human intervention.
Modern people are imprisoned in narrow buildings, offices full of dazzling lights or bustling cafes with music. They feel safe within that world, and I'm also no exception, reeling in my vicious circle. But when I saw a herd of zebras that were leaning their heads against each other in the bright sun, or a pride of lions chasing each other to the horizon, I realised that the true meaning of freedom was to break free from those constraints.
After a tiring Game Drive day, I went to my tent in the evening. There was nothing but silence outside except the occasional calling of the animals. In this place, there is no phone signal, no electricity, no use for money, and no sign of modern society. To experience this was overwhelming for me in the first few days as if I had been stripped of everything that made me feel safe such as the Internet, connection, light or even conversation. But then I let go, felt more comfortable and familiar with it and also more at peace than ever before. It has been a long time since I had such a feeling of emptiness, as if I was sitting opposite myself listening to my own thoughts.
The Africa of the Internet was the days of travelling on the savannah, the dreamlike pictures of free-roaming beasts, or the star-filled nights. Anyone would proudly show off amazing photos taken with the friendly Masai people after coming home… Yes, that's not wrong, but that's only a half of the truth… The other half of it will open a more complete Kenyan picture full of light and darkness.
THE DARKNESS SHROUDING KENYAN FAMILIES
When I entered a Masai house, I could barely breathe for two reasons: thick smoke in a dark house of 10-15sq. m and what was happening inside. There was a kitchen in the middle of the house in which a pot of porridge was boiling. The two sides of the house were two dark rooms, and some people peeked out at the strangers. The room on the left for a family of a couple and four children, the room on the right for a family of a couple and three children. But that was not all, behind my back was a cage, perhaps for cattle or poultry. It is unthinkable that such a 10-15sq. m space could contain up to 11 people as well as numerous animals. The house was covered with a thatched roof, the walls made from mud that had been mixed with cow dung and even human urine. People might grimace at that, but that is the truth, and I don't want to say it differently. Life has never been easy.
As a Vietnamese, I know my country has many difficulties, especially in rural areas. But I could not imagine that the Masai people could live in such a deprived environment. A Masai man took me around the village, surrounded by smelly cow dung and sheep faeces on the road. Poorly dressed children sat in the middle of the yard despite the swarms of flies on their faces. My real Africa was like that. I returned to the capital Nairobi after days crossing the plains and beautiful lakes along with meeting many gorgeous tourists. My friend gave me advice: "Be careful!" – I didn't really understand because I was back in the developed capital. Compared to the previous days of my journey? Was there nothing to be careful of in remote areas full of risks?
The receptionist looked at me, smiled politely and said: "Please don't go out after 7pm. You should be careful as today is the weekend so there will be quite a lot of street children, and you do not know what could happen". I was a little nervous but still decided to go out onto the street and see what was happening out there.
As I wandered on the streets alone, I hardly found anyone like me. China town is located not far from the centre, but it is also said that tourists often don't go there. I also saw only one white person during a long day walking through the centre of town, and people kept looking at me on the street as if I came from a strange planet. Groups of street children asked me for money, and I did not respond, they screamed, "Ching Chong", it is often used as a teasing word to call Chinese people. Actually, the feeling of loneliness made me nervous.
That was the reason why I was always more careful when going out. On the right were the street children, on the left were the homeless people sleeping on the road. I had to watch constantly and only choose a safe direction. My disguise became useless, completely failing me here because there was no one like me. How could I hide with the colour of my skin? How could I disguise myself when I was like no one?
One day I decided to go to a local market to buy souvenirs. I came across a lot of people who were lying on the sidewalks and sleeping, ragged people lying on the cold ground face down. I didn't want to risk my safety, so I hurried back to the hotel. When passing by a supermarket, a child approached me for money, but straight away a woman speedily scolded the child saying not to disturb foreigners. I felt much better, at least if something happened, I could still call for help.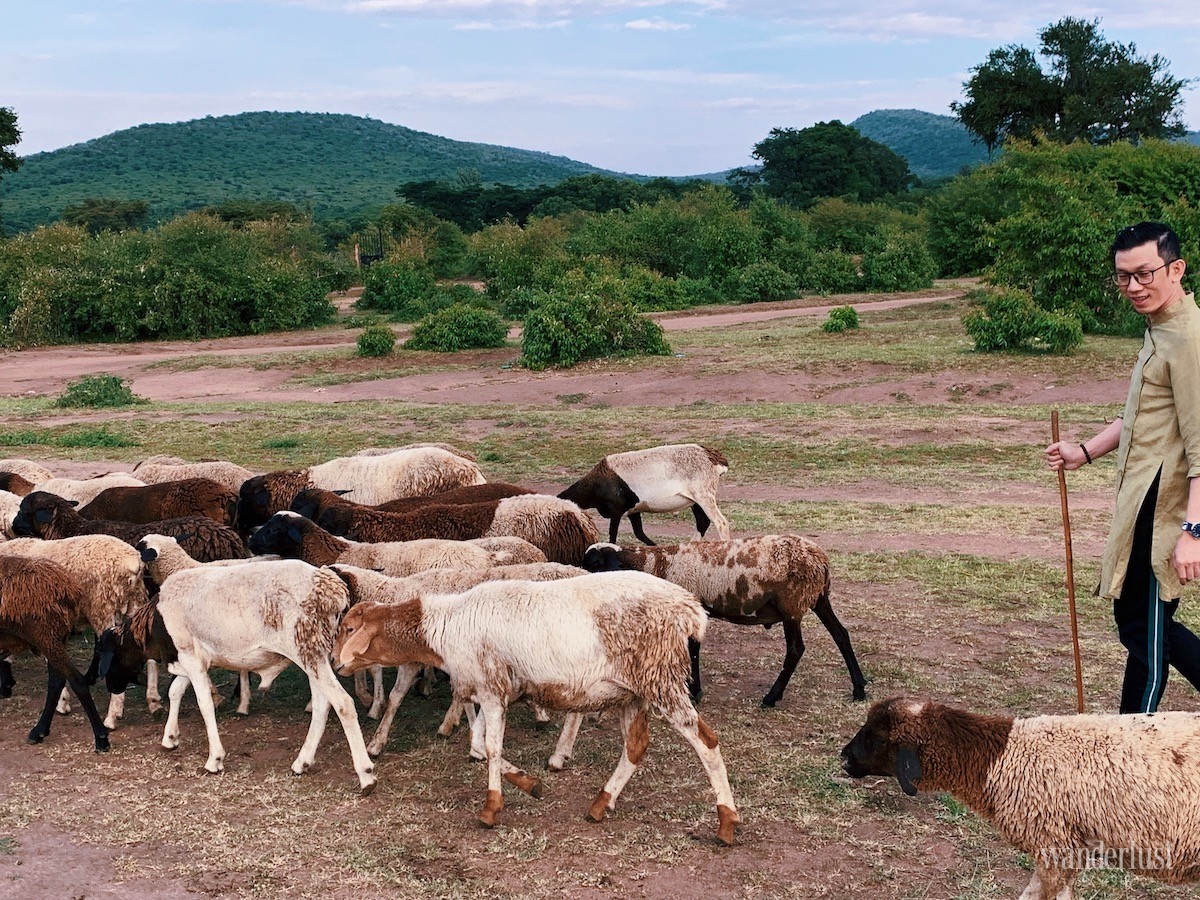 The HIV epidemic and conflict in the border areas have made children become the sadness of Kenyan society. I felt heavy, like a grey curtain was covering the city after my days in Nairobi. Compared to the lively safari filled with people, life here is so sad and my enjoyment of wandering alone was greatly affected.
When I returned to the hotel in the afternoon, I witnessed a group of street children gathering, singing, and looking disruptive. The ragged, dark-skinned children were angrily looking at the pedestrians. I think that I won't forget their eyes when they were glaring at an Asian person walking alone on the street like me for a long time…
W.TIPS
LANGUAGE
In Kenya, Swahili and English are the two main languages. English is taught from the first grade in the city and from the fourth grade in the countryside, so most Kenyans speak English fluently. However, the English accent of Kenyans makes most Vietnamese have difficult in clearly understanding their English.
VISA AND YELLOW FEVER VACCINATION
It is easy to apply for an online visa, without going to the consulate or submitting any papers. When you arrive in Kenya, you must have a yellow fever vaccination certificate. The yellow fever vaccine was not available in Ho Chi Minh City and Hanoi at the time of my trip, so I had to go to Hai Phong to be vaccinated. The vaccination must be done in a week before your departure. Contact the Preventive Health Department to find out whether the vaccine is available or not.
WEATHER
People often suppose that Kenya's climate is always hot, but in fact, this is not always the case. While at the sea or on the islands, there is a hot and humid tropical climate, the high mountains often have snow and ice. The rainy and dry seasons are not clearly differentiated during the year, affecting the migration of the herds. Sometimes, the temperature changes by 10-15 degrees Celsius in a day. I arrived in February, so the temperature was about 14 degrees Celsius in the evening and morning while it was about 24 degrees Celsius during a sunny day.
TRAVELLING TO KENYA
Many airlines fly to Jomo Kenyatta Airport in the capital Nairobi, but Kenya Airlines' route is the most convenient. There are three direct flights per week with very convenient flight times, so you can transit from Hanoi or HCMC in Bangkok before travelling on to Nairobi.
TRAVELLING AROUND KENYA
6-seater jeeps are available for safaris. In the inner city of Nairobi, taxis or Ubers are the easiest choices for tourists.
Warning: In safari zones, all roads are red and dusty or muddy. The roads are in poor condition and rough if you go to Nairobi's suburbs.
If you would like to visit different cities in Kenya, there are many options such as plane, train or bus. Airlines in Kenya also use a lot of light aircraft carrying from 1 to 30 people. Details of the plane tickets should be checked carefully when booking.
TOUR
Various combination tour programs are always provided depending on tourists' schedules if they want to travel alone. There is a maximum of six people per tour allowing for greater cultural exchange and not overcrowding the travel experience.
In Nairobi, you can explore the city by walking tours so please contact your hotel reception for further assistance.
ACCOMMODATION
If you join a safari tour, travel companies will take care of everything. Self-guided safaris are impossible as the savannah is extremely vast and the identification of animals is exchanged via walkie talkies in local languages. Sightseeing tours are quite expensive, depending on your choice you can stay in a camp with a simple tent or a lodge in a luxury resort and the price of a 5-day tour is from USD400 to USD2,000 (VND9,3 million to VND46,3 million). Therefore, you can make a plan for a meaningful trip depending on your budget and requirements.
CUISINE
Kenyan cuisine represents the nation's racial diversity. The main dishes of Kenya are made from corn, potatoes and beans. In particular, the Masai people often eat foods produced from cows and goats, such as their meat and milk. They do not eat wild meat or fish, but only eat what they grow. Besides this, it is obvious that Kenyan cuisine has been influenced by the Portuguese and British, and on the streets of Nairobi, restaurants and bars selling British food are quite popular. Also, Kenyan cuisine has been fused with Indian cuisine on account of the many Indian migrant workers here.
OTHER NOTES
>> In the capital of Kenya, most multinational companies recommend that employees should not go out after 7pm. Many dangers are lurking including those from homeless people, street children and police. Police often harass foreigners.
>> Don't go out alone in the street, go with friends or local people to reduce possible risks and remember not to bring expensive items or cash.
Nguyen Huy Tam | Wanderlust Tips