Tickets are on sale in Texas, Ohio, California and Michigan for four different traveling exhibitions featuring the Dutch painter Vincent van Gogh's famous works. Exhibitions in Texas and Ohio are already open, while tickets sales have started for the opening later in California and Michigan in early 2022. Find out more about where each show is happening and how they differ. 
[rpi]
1. Van Gogh and the Olive Groves – Dallas Museum of Art, Texas 
Here are good news for art lovers and exhibition goers. Van Gogh and the Olive Groves  is the first exhibition dedicated to the legendary artist's important olive grove series, produced in Saint-Rémy-de-Provence in the final year of his life. Co-organized by the Dallas Museum of Art and the Van Gogh Museum, this groundbreaking presentation will premiere in October in Dallas, the only North American venue, and then travel to Amsterdam.
Upon arriving at the asylum of Saint-Rémy in May 1889, Vincent van Gogh was immediately captivated by the region's abundant olive groves. That June through December, he produced a striking series of paintings that capture olive trees at different times of day and in different seasons. Van Gogh and the Olive Groves brings together this significant series for the very first time. It explores the intensely personal and spiritual meaning the motif held for the artist, while tracing his shifting motivations and stylistic approaches. Bold and experimental, the olive grove series reveals Van Gogh's passionate investigation of the expressive powers of color and line, and his enduring belief in the consoling power of art.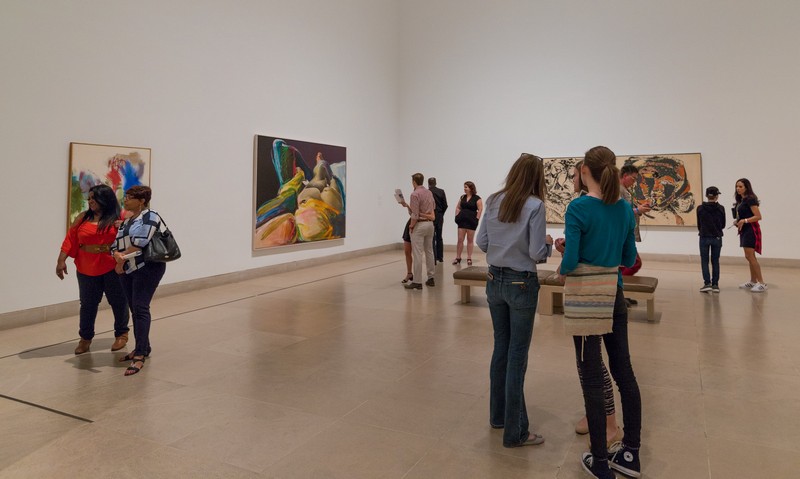 This unprecedented exhibition contextualizes the olive grove series within the artist's career and reveals exciting new discoveries on the artist's techniques, materials, and palette through works drawn from public and private collections.
Van Gogh and the Olive Groves requires a paid ticket for adults, with discounts for seniors, students, and military. Dallas Museum of Art members and children 11 and under are free. All visitors must first reserve a free general admission ticket for the Dallas Museum of Art on their selected date. Guests will then be able to add on a matching exhibition ticket. An exhibition ticket alone will not permit entry to the Dallas Museum of Art. Tickets will typically be released on the third Monday of every month for the upcoming month.
Date: October 17, 2021 – February 6, 2022
2. Through Vincent's Eyes: Van Gogh and His Sources – Columbus Museum of Art, Ohio
The exhibition Through Vincent's Eyes: Van Gogh and His Sources presents paintings, drawings and prints by the artists most beloved by Vincent van Gogh, firmly connecting his art to its late 19th-century context. The exhibition will demonstrate Van Gogh's early and abiding interest in a wide variety of art. To visually narrate the impact of Van Gogh's sources, more than fifteen signature paintings and drawings by the artist himself will be juxtaposed with more than 100 works of art that fed his voracious imagination.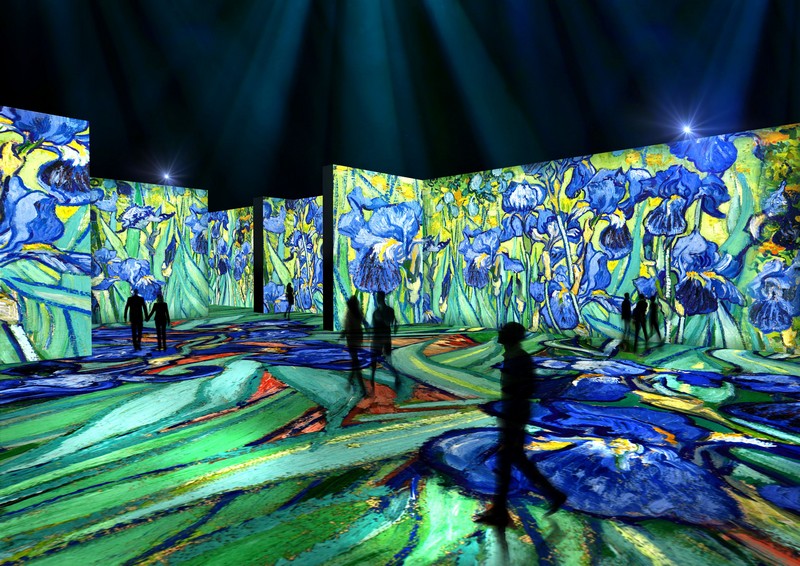 The selection will include paintings by contemporary Impressionists and Post-Impressionists, such as Paul Gauguin, Claude Monet, Camille Pissarro, Paul Signac, and Alfred Sisley; earlier French artists such as Eugène Delacroix and Honoré Daumier; and Anton Mauve, Van Gogh's cousin who was part of the Hague School of Dutch realists. Nineteenth-century Japanese woodblock prints by Hokusai and Hiroshige, who influenced Van Gogh's art profoundly, are included as well.
The Columbus exhibition will also emphasize Vincent's robust appetite for literature and the fictional worlds of the modern novel. The installation will include early editions of beloved novels by Charles Dickens, Guy de Maupassant, Honoré de Balzac, Gustave Flaubert, and Emile Zola, to remind viewers of the fictional worlds that impacted Van Gogh's vision.
Through Vincent's Eyes was organized by the Santa Barbara Museum of Art (SBMA) in partnership with the Columbus Museum of Art (CMA). A shared exhibition, it will be presented at each museum with two distinct curatorial perspectives and two accompanying books. The exhibition is curated in its California venue by SBMAs Assistant Director and Chief Curator, Eik Kahng. In Columbus, Guest Curator Steven Naifeh will oversee the presentation and interpretation of the exhibition along with the CMA Chief Curator Emeritus David Stark.
Date: November 12, 2021 – February 2, 2022 
3. Through Vincent's Eyes: Van Gogh and His Sources – Santa Barbara Museum of Art, California
Like the other Through Vincent's Eyes co-organized by and presented at the Columbus Museum of Art in Ohio, this exhibition seeks to immerse viewers in the visual imagination of Van Gogh by presenting 20 of his works of art alongside some 75 objects selected to reflect the surprisingly varied art that he most admired.
The exhibition will include 61 works from the private collection of Steven Naifeh, the Pulitzer-Prize-winning co-writer and of the best-selling biography Van Gogh: The Life. Gregory Smith (1951–2014), Naifeh's husband and co-author of the book, was raised in Columbus. Among works loaned from the Naifeh collection are paintings by Jules Bastien-Lepage, Jean-Léon Gérôme, Jozef Israëls, and Paul Sérusier. Other lenders to the exhibition include the Van Gogh Museum, Amsterdam; Thyssen-Bornemisza National Museum, Madrid (Spain); Kröller-Müller Museum, Otterlo (Netherlands); Metropolitan Museum of Art, New York; National Gallery of Art Washington, D.C.; Los Angeles County Museum of Art; Cleveland Museum of Art; and numerous private collections.
By juxtaposing celebrated artworks by Van Gogh with works by the many artists he admired, the show seeks to foreground both Vincent's indebtedness to and radical departure from the art world of his day. 
Date: February 27 – May 22, 2022
4. Van Gogh in America – Detroit Institution of Arts, Michigan
In 2022, the Detroit Institute of Arts will celebrate the 100th anniversary of its purchase of Vincent van Gogh's Self-Portrait, 1887 – the first painting by this iconic artist to be bought by an American museum. In honor of the centenary of this landmark acquisition and as an early advocate for the artist in America, the Detroit Institute of Arts will present the first exhibition dedicated to the introduction and early reception of Van Gogh's work in the United States.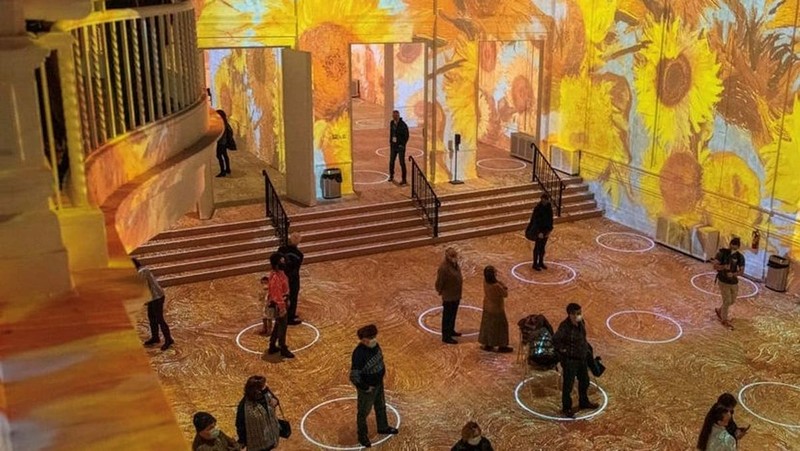 The exhibition will bring together approximately sixty of Van Gogh's paintings, drawings, and prints from museums and private collections around the world and will illustrate the considerable efforts made by early promoters of modernism in the United States – dealers, collectors, private art organizations, public institutions, and the artist's family – to frame his biography and introduce his artistic production to the United States.
Van Gogh in America reveals how America's view of Van Gogh's work evolved during the first half of the twentieth century. Despite his work appearing in well over fifty group shows during the two decades following his American debut in the 1913 International Exhibition of Modern Art (commonly known as the Armory Show), it was not until 1935 that Van Gogh was the subject of a solo museum exhibition in the United States. Around the same time, Irving Stone's novel Lust for Life was published, and its adaptation into film in 1956 shaped and solidified America's popular understanding of Van Gogh. These touchstone moments will be explored in the exhibition.
A full-length, illustrated catalogue with essays by the exhibition curator and Van Gogh scholars will accompany the exhibition. The Detroit Institute of Arts is the exclusive venue for this exhibition.
Date: October 2, 2022 – January 22, 2023