Featuring unspoilt wilderness, tranquil and gentle beauty, Zanzibar is a precious jewel close to the graceful continent of Africa.
[rpi]
Located in Tanzania by the Indian Ocean, Zanzibar is a semi-autonomous region with an area of 2,650 square kilometres. It consists of two major islands, which are Unguja and Pemba. The word "Zanzibar" comes from the Persian language, ultimately meaning "land of the Blacks". However, another theory showed that it may be Arabic meaning "a beautiful country".
IMMERSED IN A SEA OF TURQUOISE WATER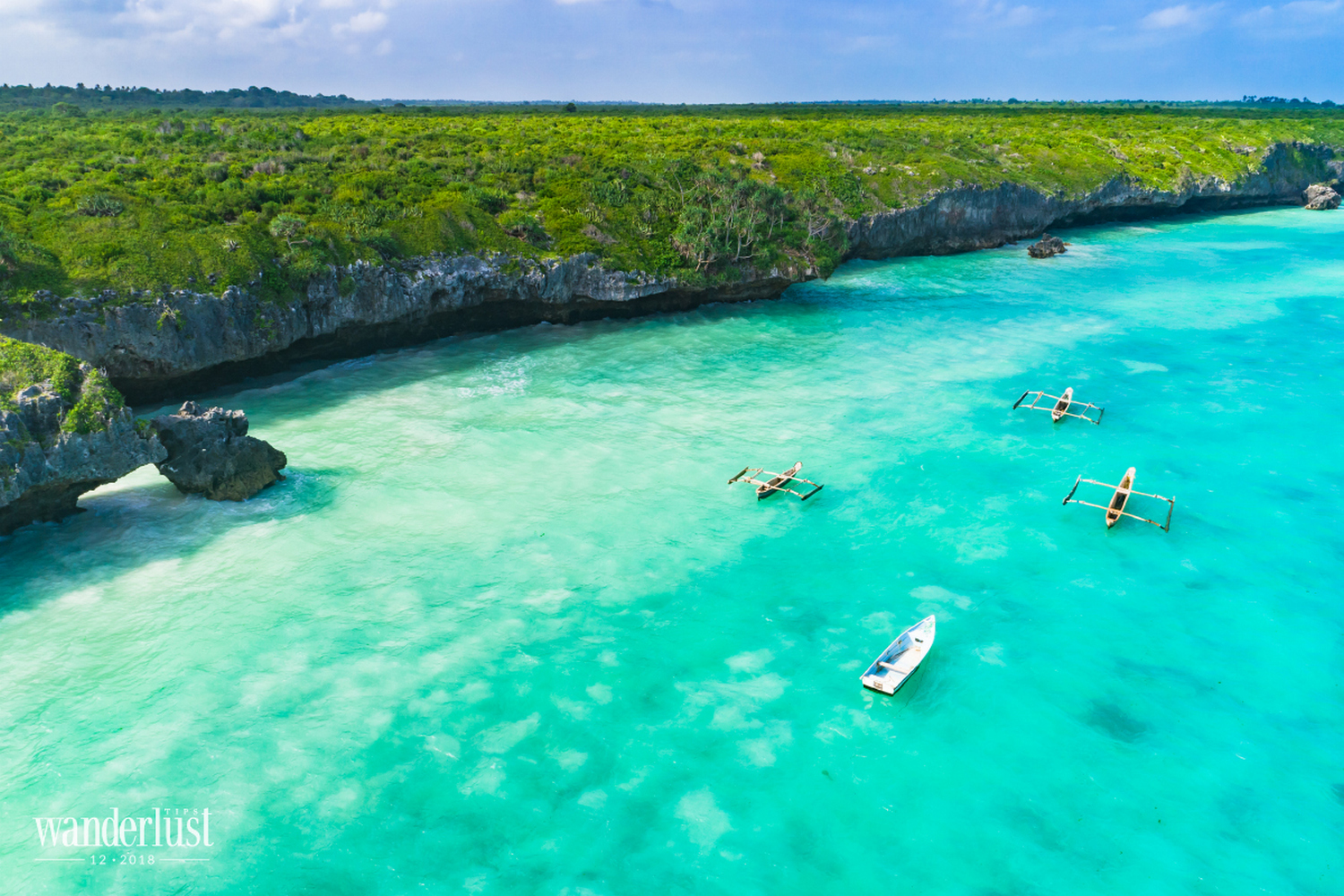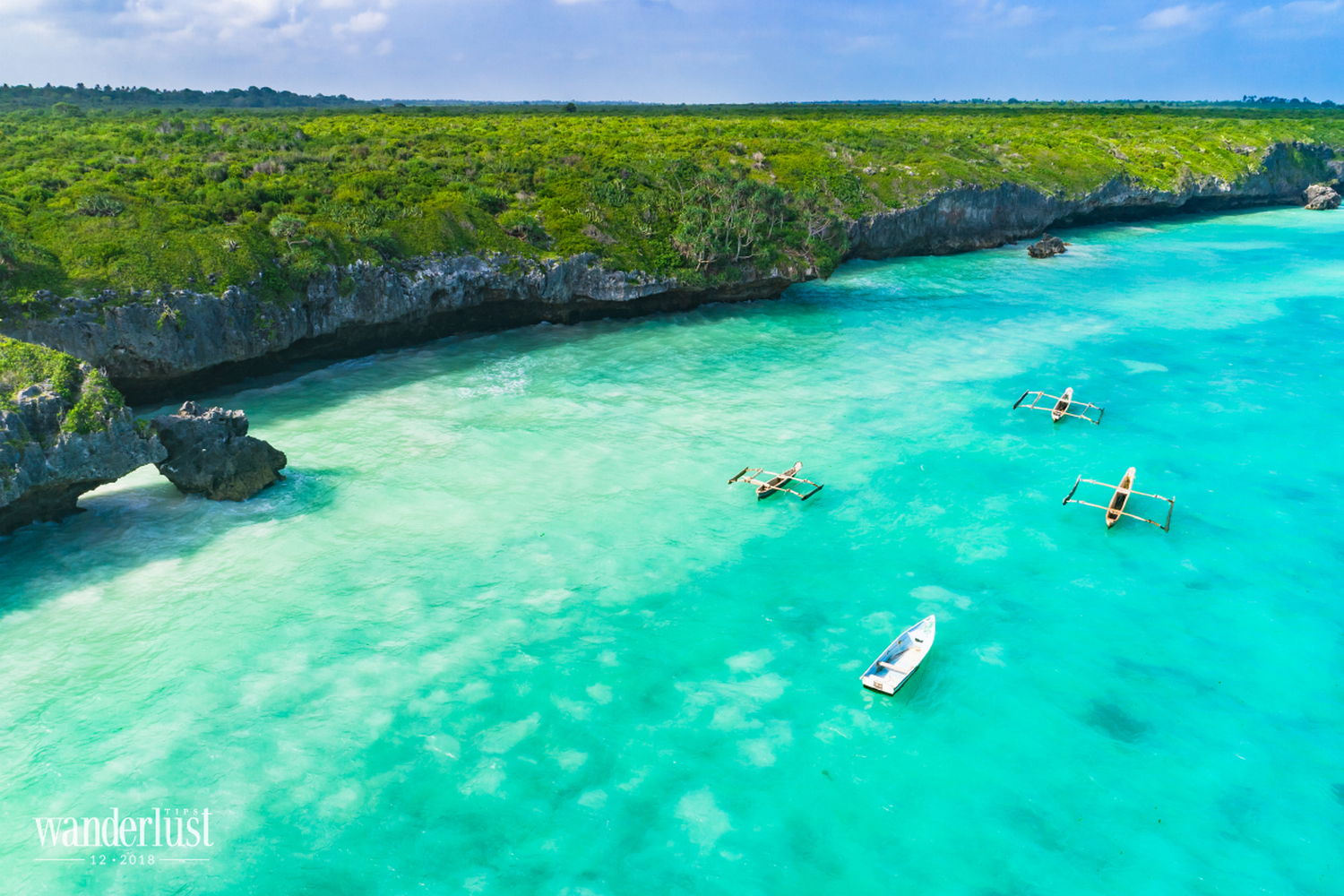 Zanzibar is famous for its colourful coral reefs, marine biodiversity, long smooth sandy beaches, and appealing turquoise sea water. In Zanzibar, the most well-known beautiful beaches are Nungwi and Kendwa beaches in the North, Pingwe and Paje beaches in the South East.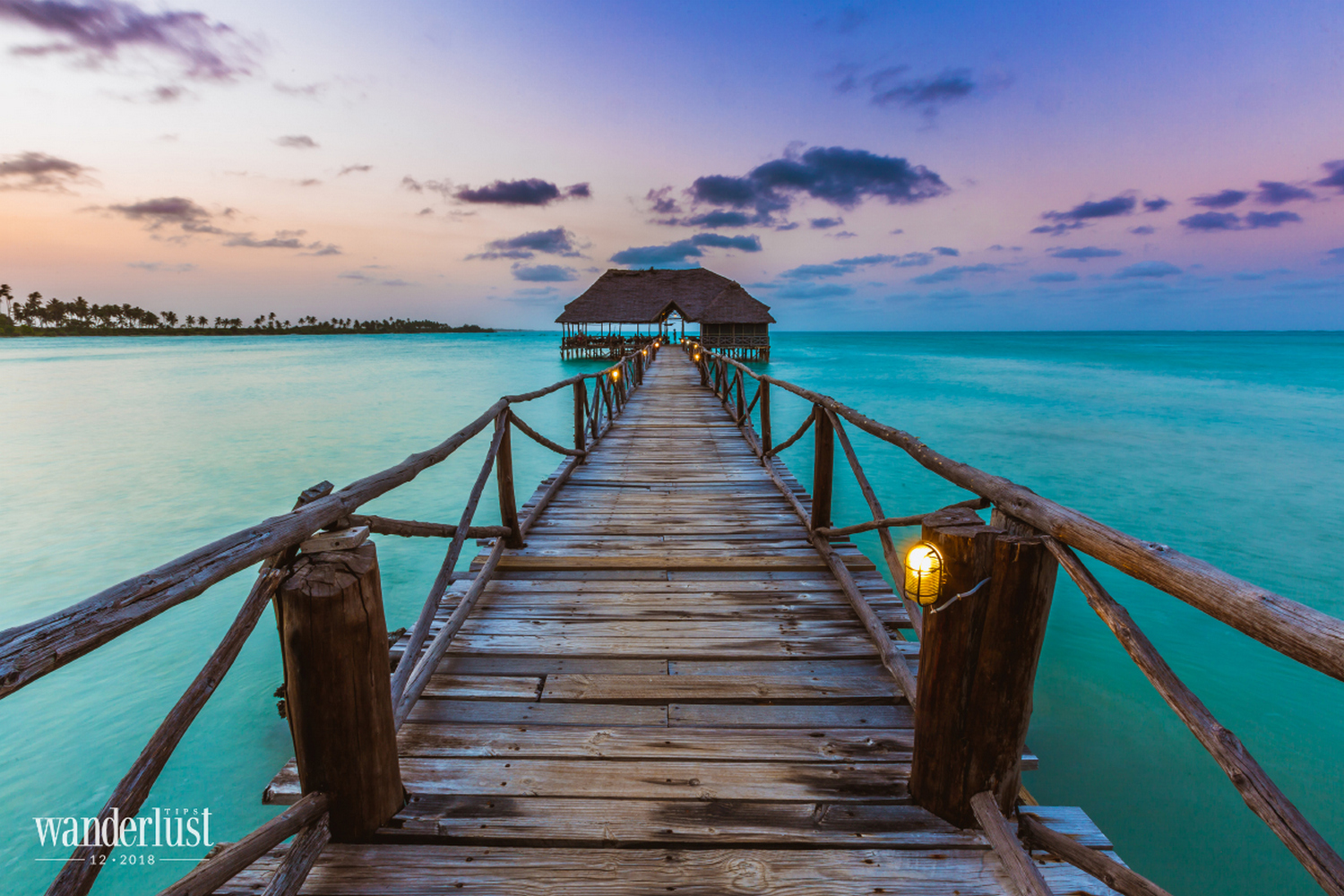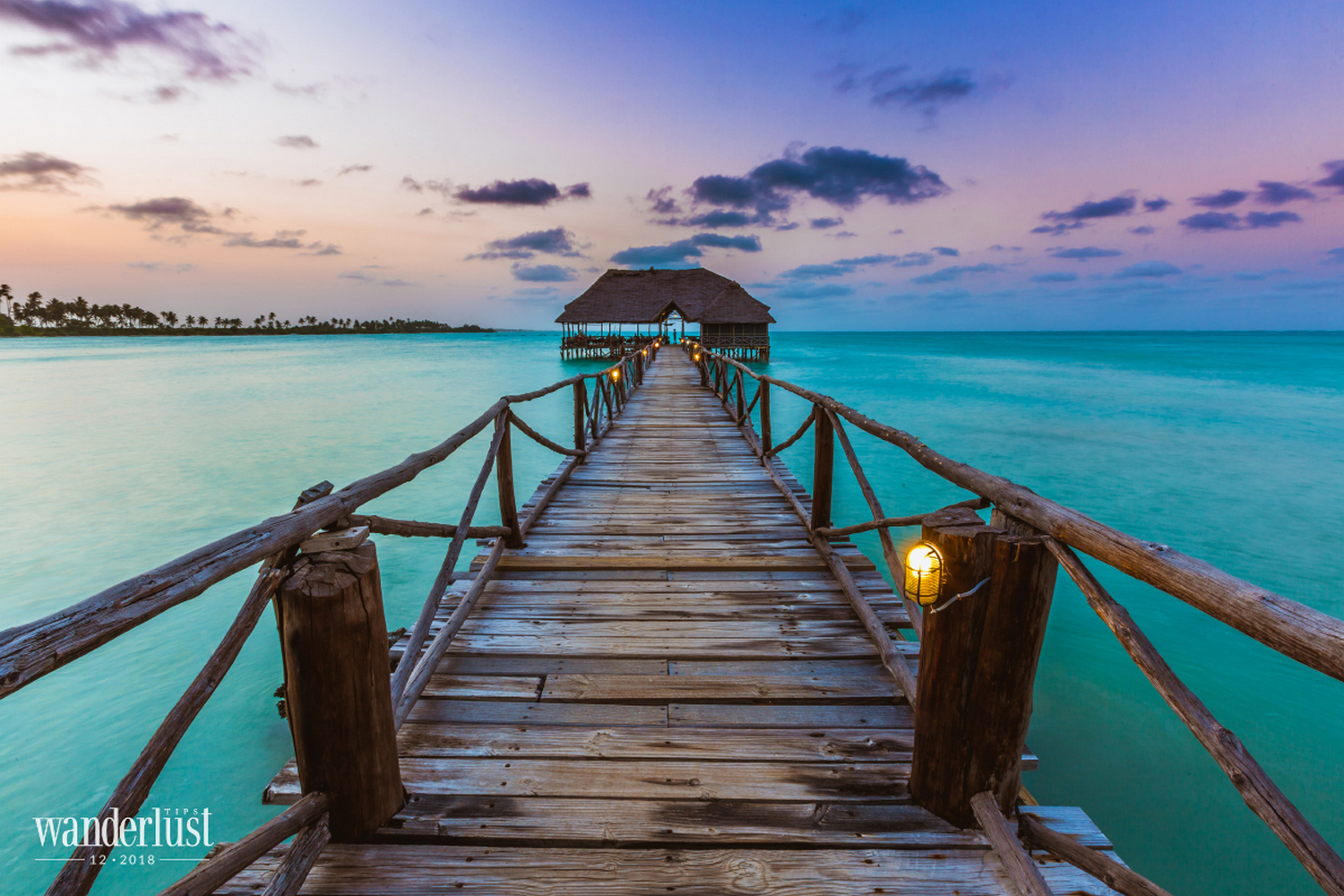 Each beach has its own characteristics and beauty. If you arrive and leave on the same day, you should visit Nungwi first. In Nungwi, the tide is not too high, so there is a lot of space on the beach for you to enjoy sunbathing, relaxing, and taking part in sports activities. You can hire a small boat for 2-4 people, and the fisherman will take you about 5 nautical miles offshore. The boat anchors at a rock cluster, where you can spend time swimming and admiring colourful coral reefs spread throughout the area. Under the crystal water, some colourful schools of fish swim happily, contributing to the vibrant sparkling beauty of the underwater world.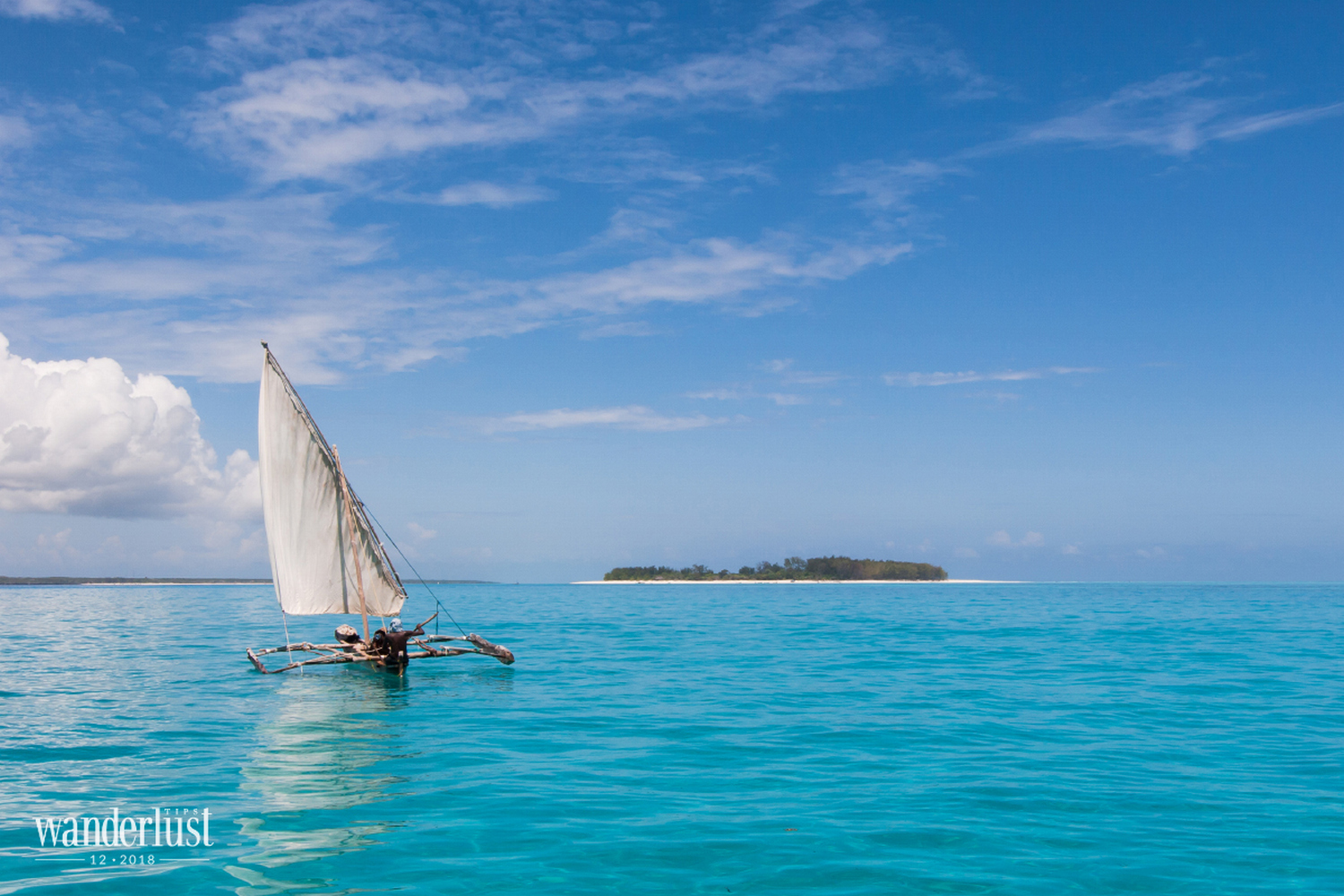 Paje in the Southeast is a little different from Nungwi; this beach has many coral reefs and a higher tide. During a visit to Paje, all your fatigue and troubles from daily life will disappear. Time seems to unfold simply yet extremely significantly.
I chose to stay in a resort located in Paje, which offered a view of the immense sea. In the morning, I slept in a bit as way to pamper myself, then walked out of my room to enjoy the ocean breeze and feel the warm sunshine cover my whole body. After having breakfast, I did not hurry to get to the sea but chose the most romantic corner near the window to read a book and drink African tea. Dropping my soul into the book while hearing the waves lapping the coral reefs were some of my favourite moments in which I had the opportunity to enjoy this world.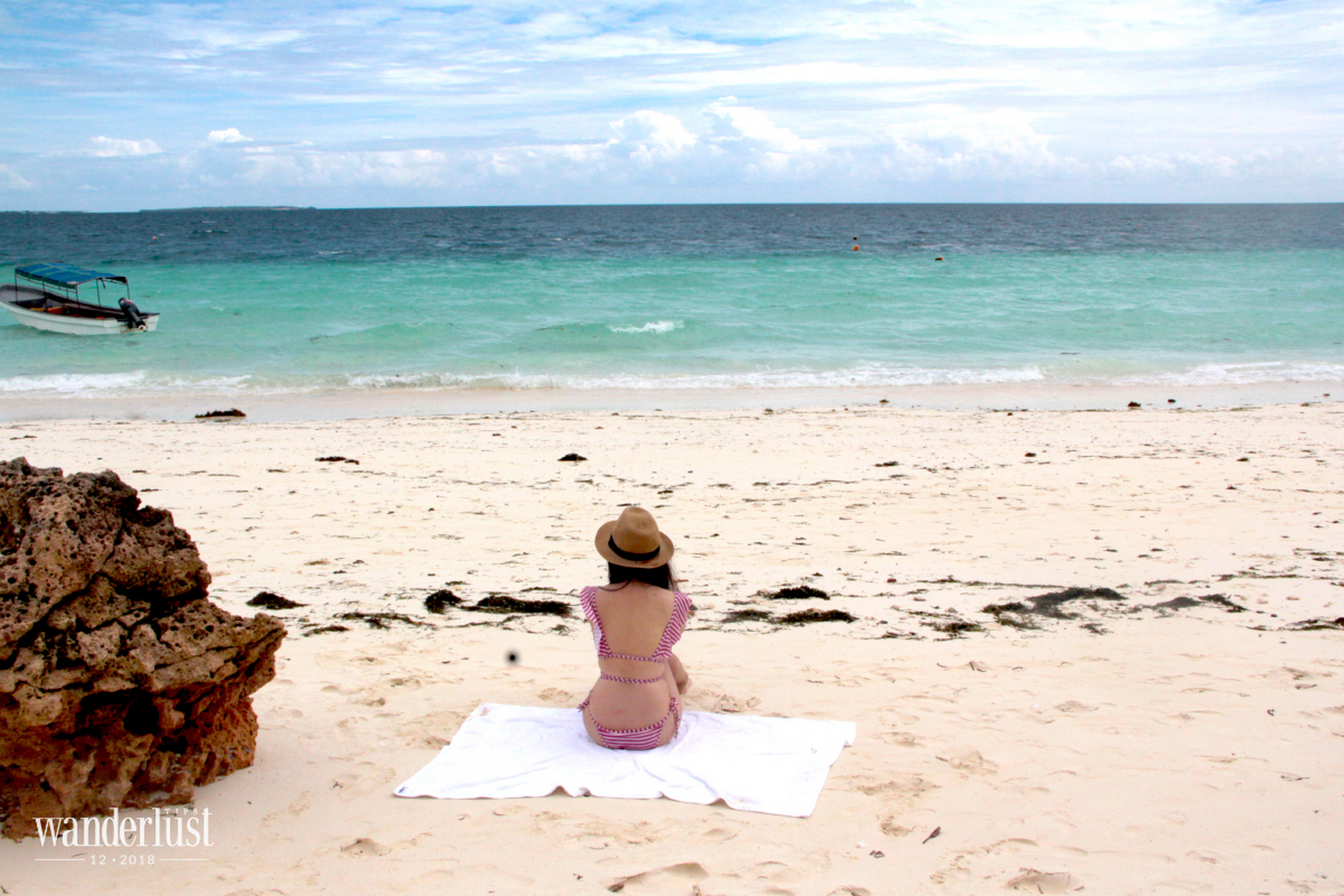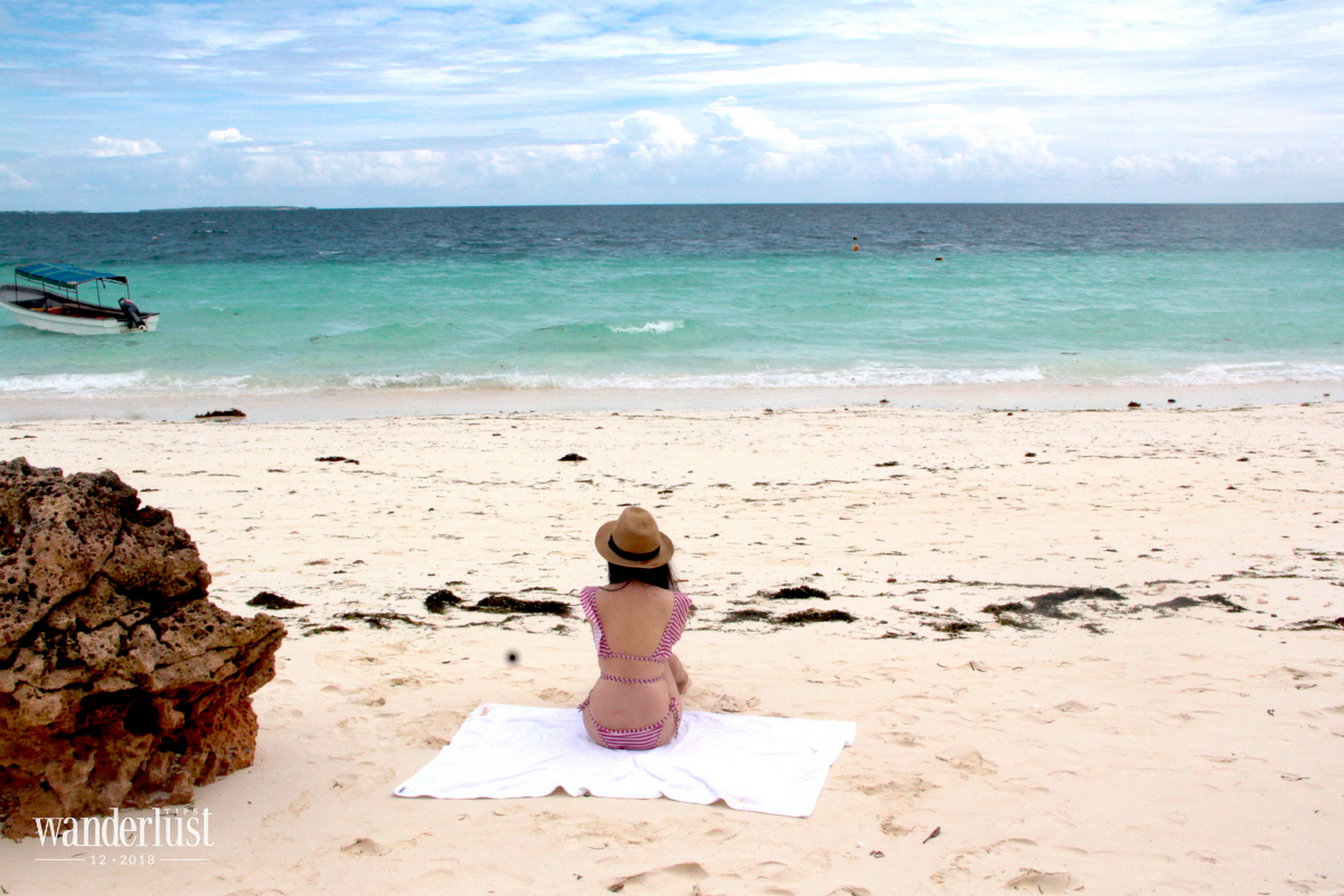 In the afternoon, I spent time wandering the beach and watching the turquoise water chasing my feet. Far away, along the sandy beach, you will see large rocks, eroded by salt water, lying isolated and covered in green moss. Thanks to the coral reefs, the water reflects different hues. The water reflects streaks of deep, dark and pale hues of blues, greens and turquoise which interlace each other far offshore. As a person who was born and raised in a tropical country, I saw the ocean many times. However, the water colour in Zanzibar was different from what I know and was beautiful and so appealing.
Besides taking strolls in the beach I sometimes travelled with a local to harvest seaweed or went fishing on a sailing ship. Drifting on the water, using only simple rods to catch fish, he got a lot of fresh fish. Despite not catching any fish, I could still enjoy the fresh delicious seafood.
THE EXPLORATION OF SENSES ON THE ISLAND OF SPICES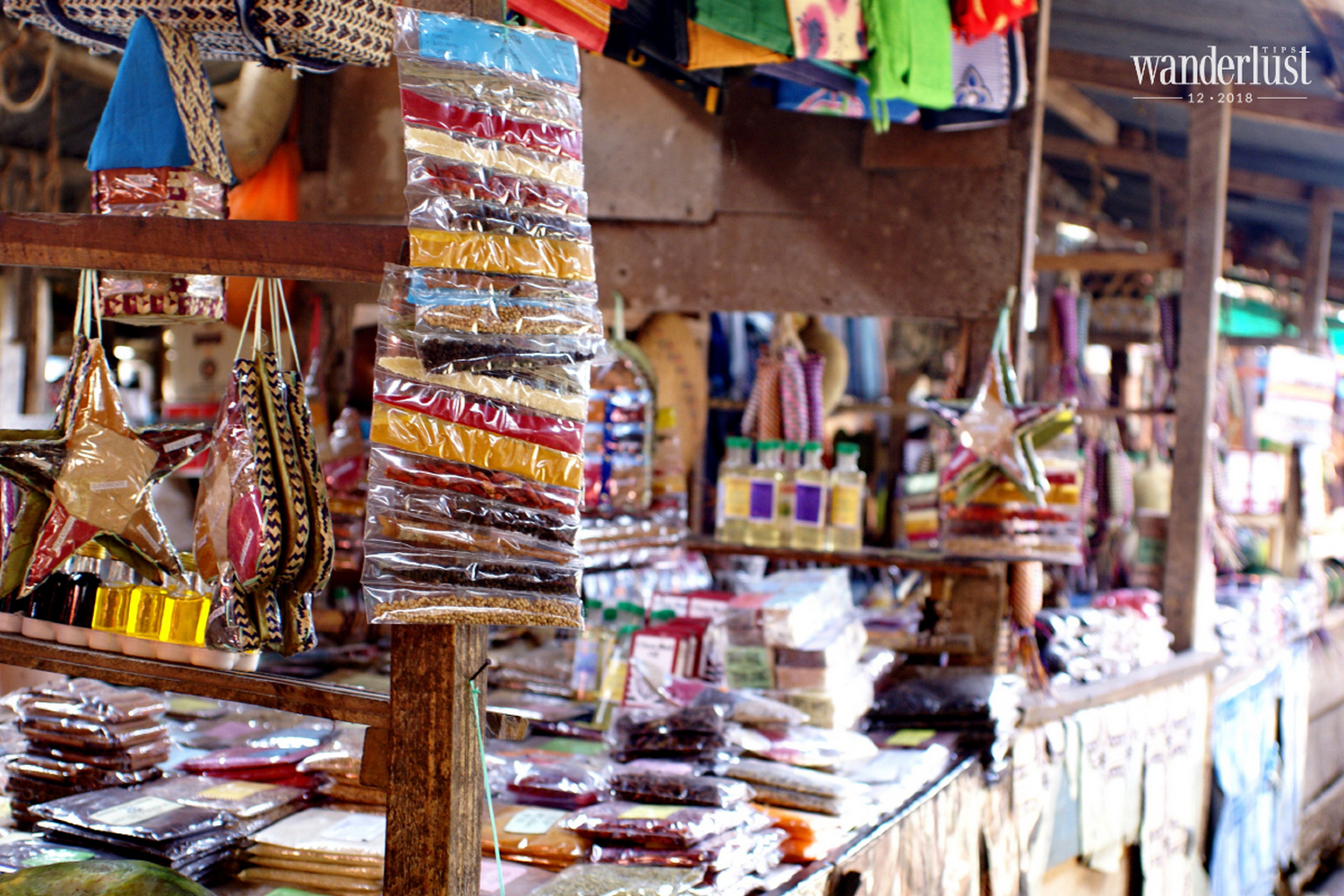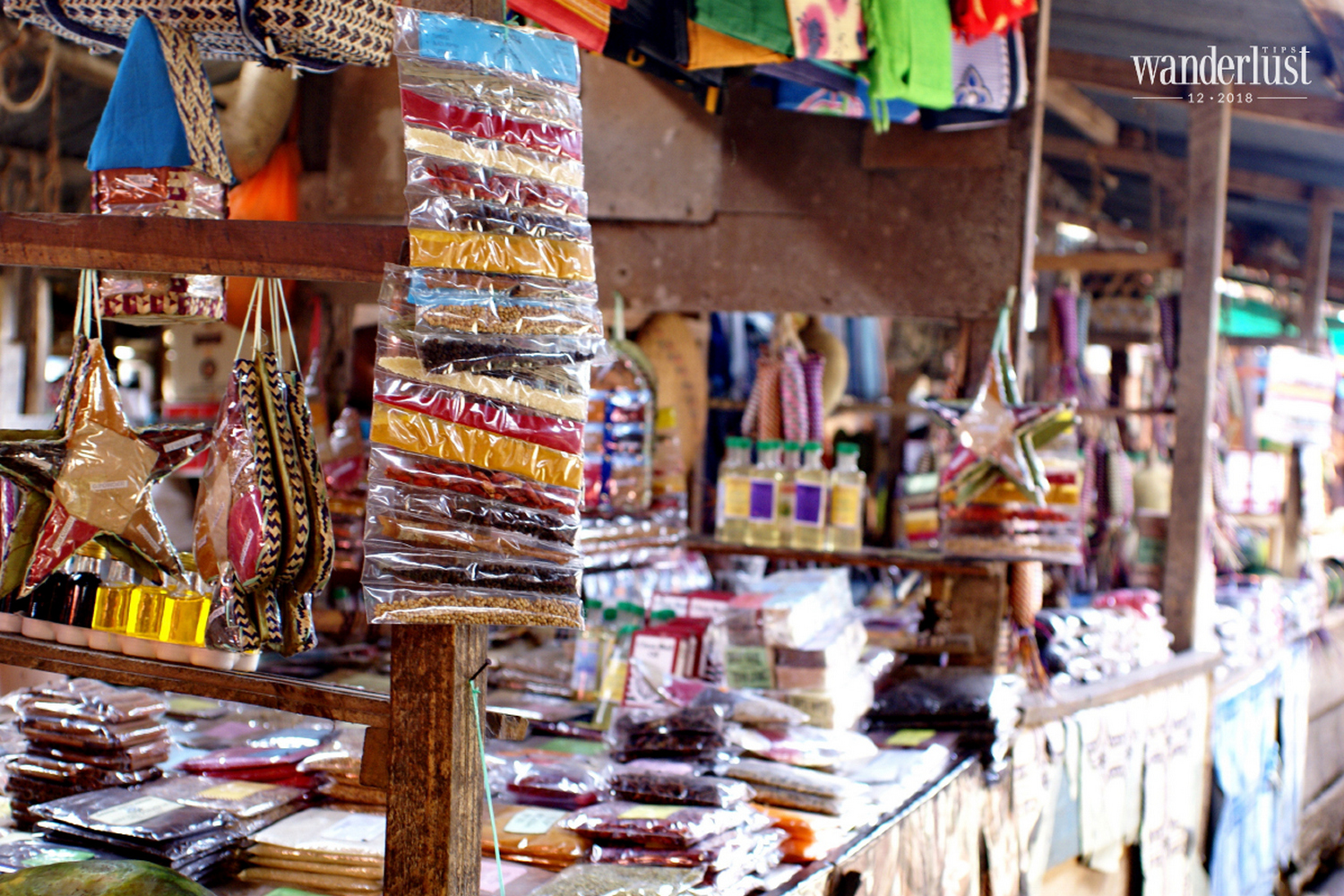 Zanzibar is well-known across the globe for a variety of spices; therefore, people also call it the island of spices. There were a thousand kinds of spices originally brought here
for trading by ships from many countries. Gradually, some spices were planted and harvested on the island, and sold to other regions. The most popular ones are cloves, nutmeg, and myristica fragrans.
I visited a spice farm on Zanzibar island and was guided to explore every corner of this spice garden. I watched, smelled, and touched many kinds of strange spices. The local guide told me about the origins, the function of spice trees, and let all of us taste their flavours. Everyone was astonished when learning many interesting facts such as the origin of vanilla and what its fruits looked like. If you are a lover of India's Henna art, you will be delighted to pick Henna tree leaves, which are used to create Henna ink that is used in the art of body drawing.
Closer to the end of the garden, I witnessed the skillful way in which the people of Zanzibar climb palm trees. The palm trees were tens of metres high, but the locals only needed a short time to climb to the top. They climbed while singing the song "Jambo Zanzibar" (Hello Zanzibar) – a song that all locals sing to welcome tourists to the beautiful turquoise island. The gentle melody of the song was really touching, leaving a sense of happiness deep in my soul.
Leaving the farm, I visited a spice market and vibrant colourful streets where countless kinds of spices were sold and distributed. I immersed myself in rows of various kinds of spices, some of which I did not even know, leaving in my senses of smell and sight the bright colours and passionate scents that spread in the atmosphere. I visited every store and explored every characteristic feature of Zanzibar.
For me, memories are not only associated with images, but also scents, flavours, sounds, and the sense of touch. Travelling to Zanzibar, I wanted to use all my 5 senses to experience the most authentic, clearest, and fullest cultural features of one of the most beautiful islands in Africa.
GET LOST IN THE ANCIENT STONE TOWN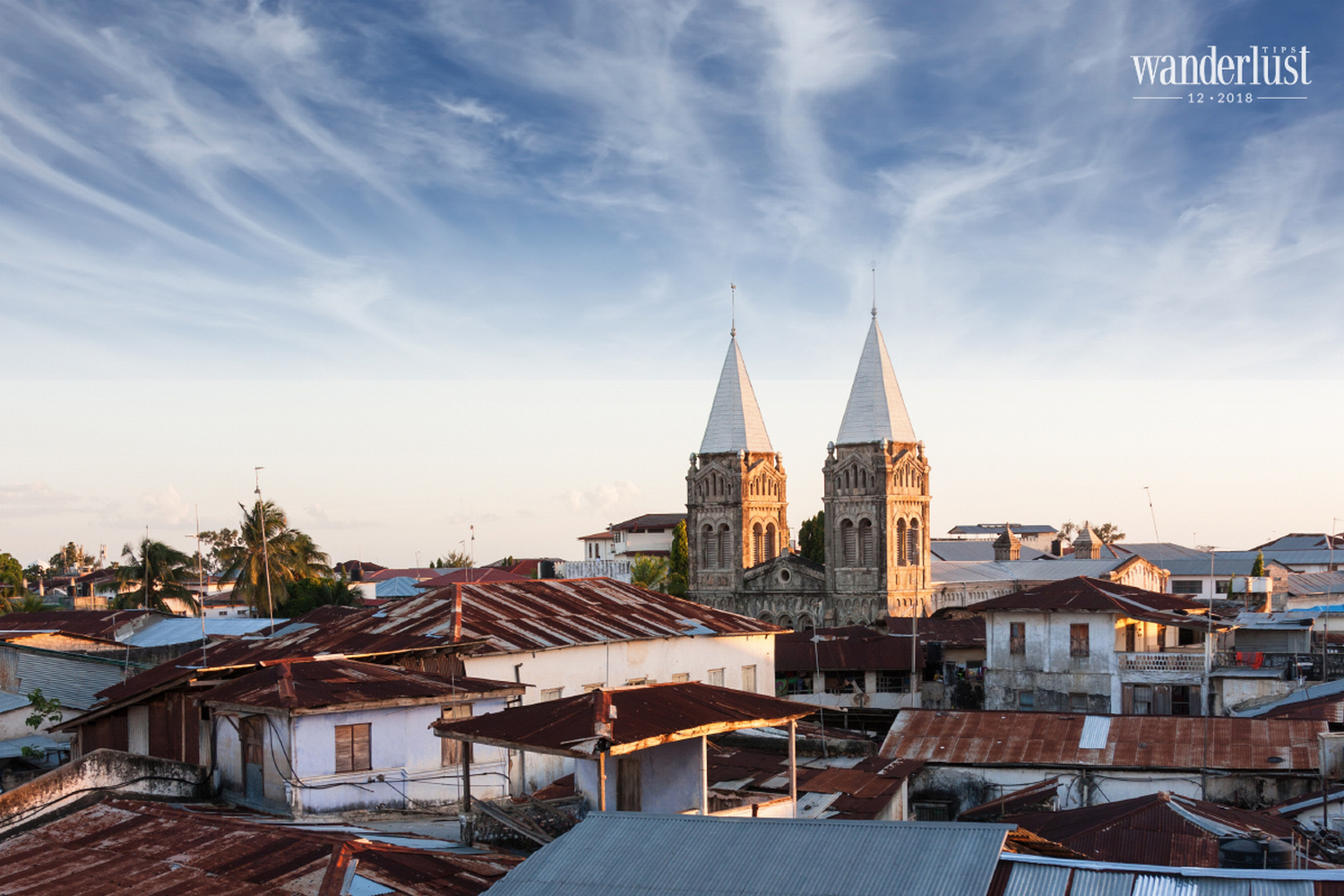 The Stone Town was recognized as a UNESCO World Heritage site in 2000. This town is home to many cultures and different races. Due to historical reasons, the Stone Town welcomed people from India, East Africa, Persia, and Spain who came to to live and do business. Together, they created a special and diverse culture in this land.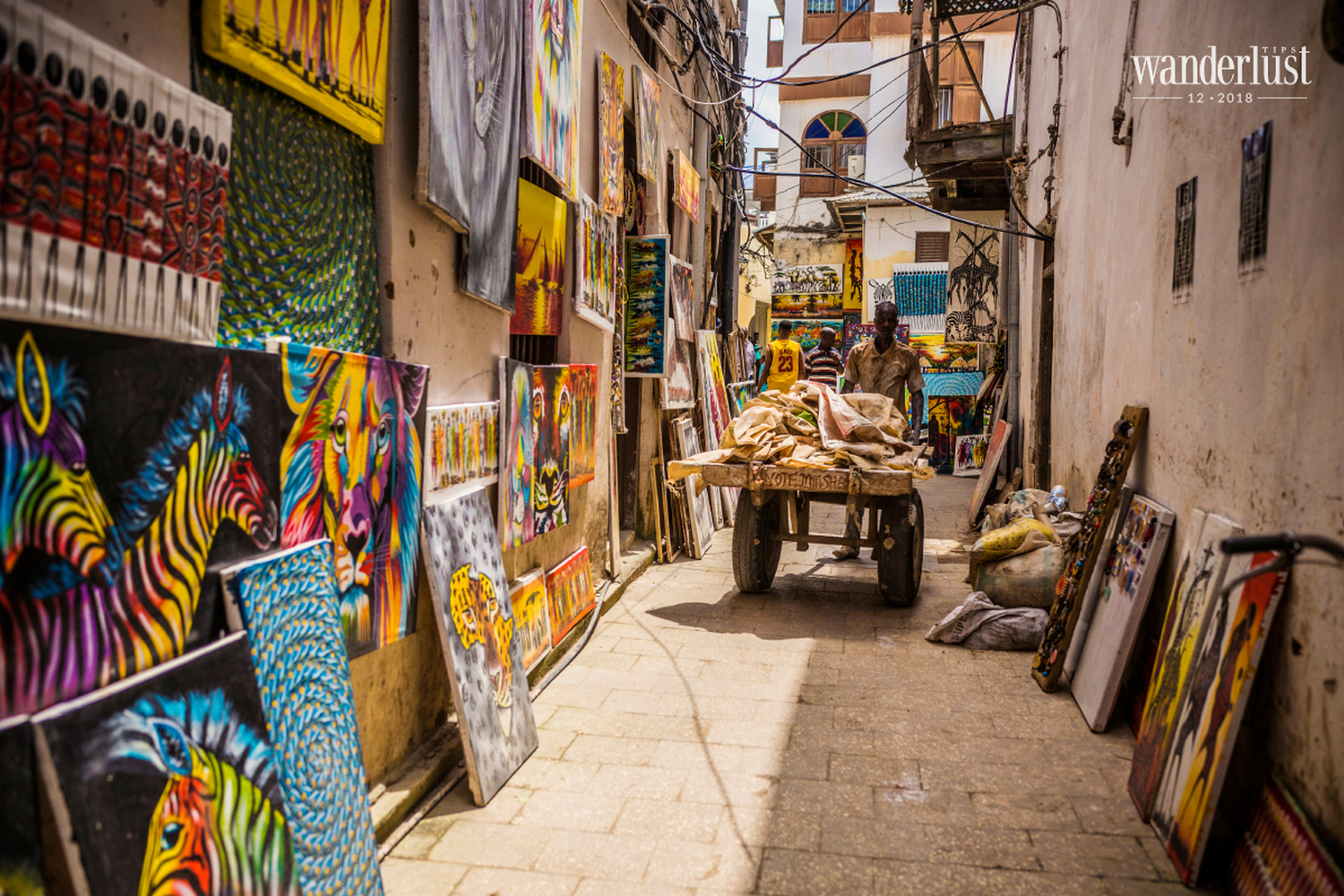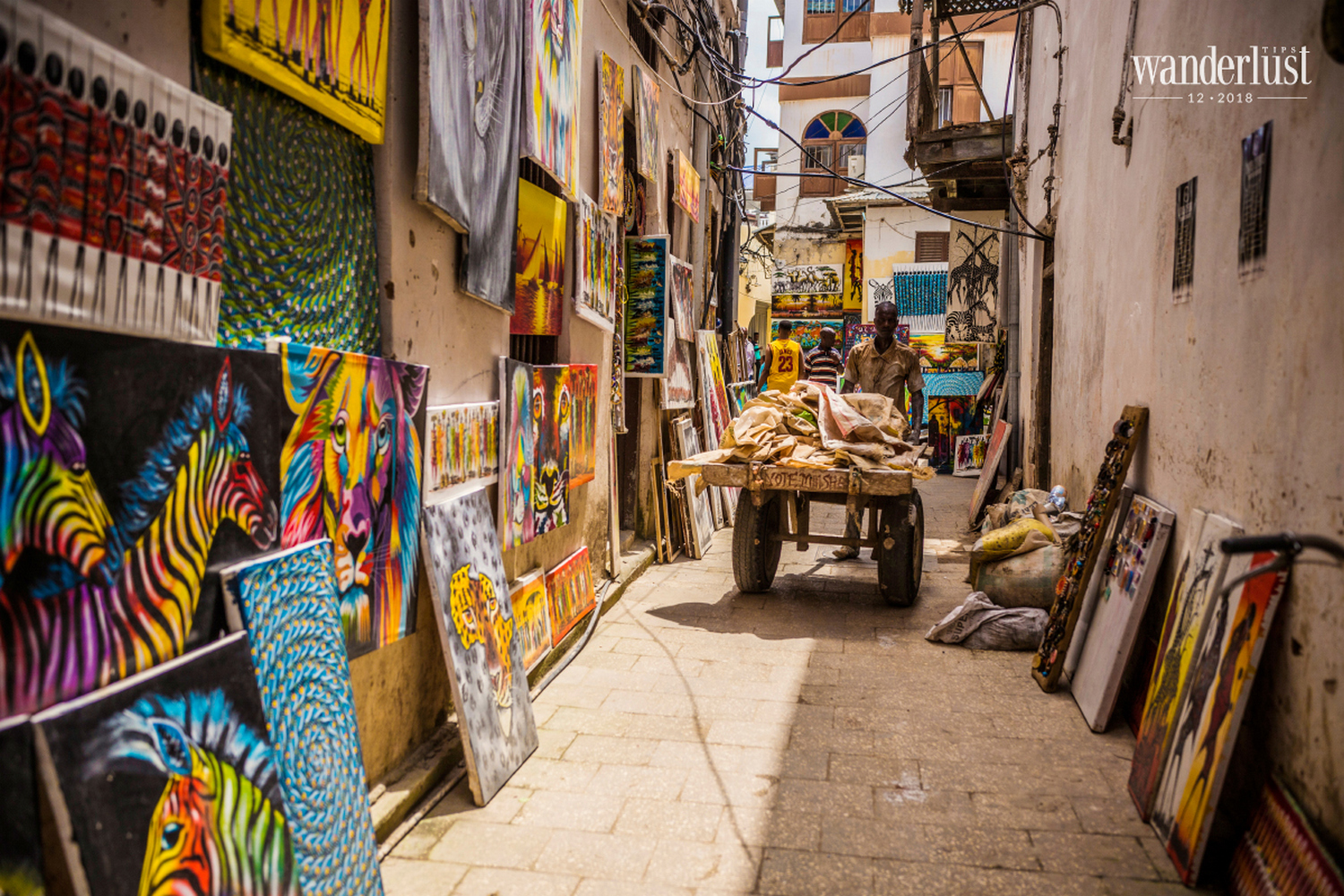 The architecture of the Stone Town bears an eclectic and ancient style. The main material used to build houses in this town is stones, which appears prominently on winding and narrow streets. Walking along street corners, you will be impressed by wooden windows that are elaborately carved. Regardless of the size of a house, its owner always chooses the best kind of wood to make the front door and carve it delicately. I walked through almost every corner of the town while my heart was filled with excitement, and I hoped to save those beautiful images forever in my memories.
At sunset, the Stone Town becomes more graceful and fanciful. The twilight will lead you to an ancient world where you will find colours of Persia, Saudi Arabia and some features of Africa, Western Asia, and Europe.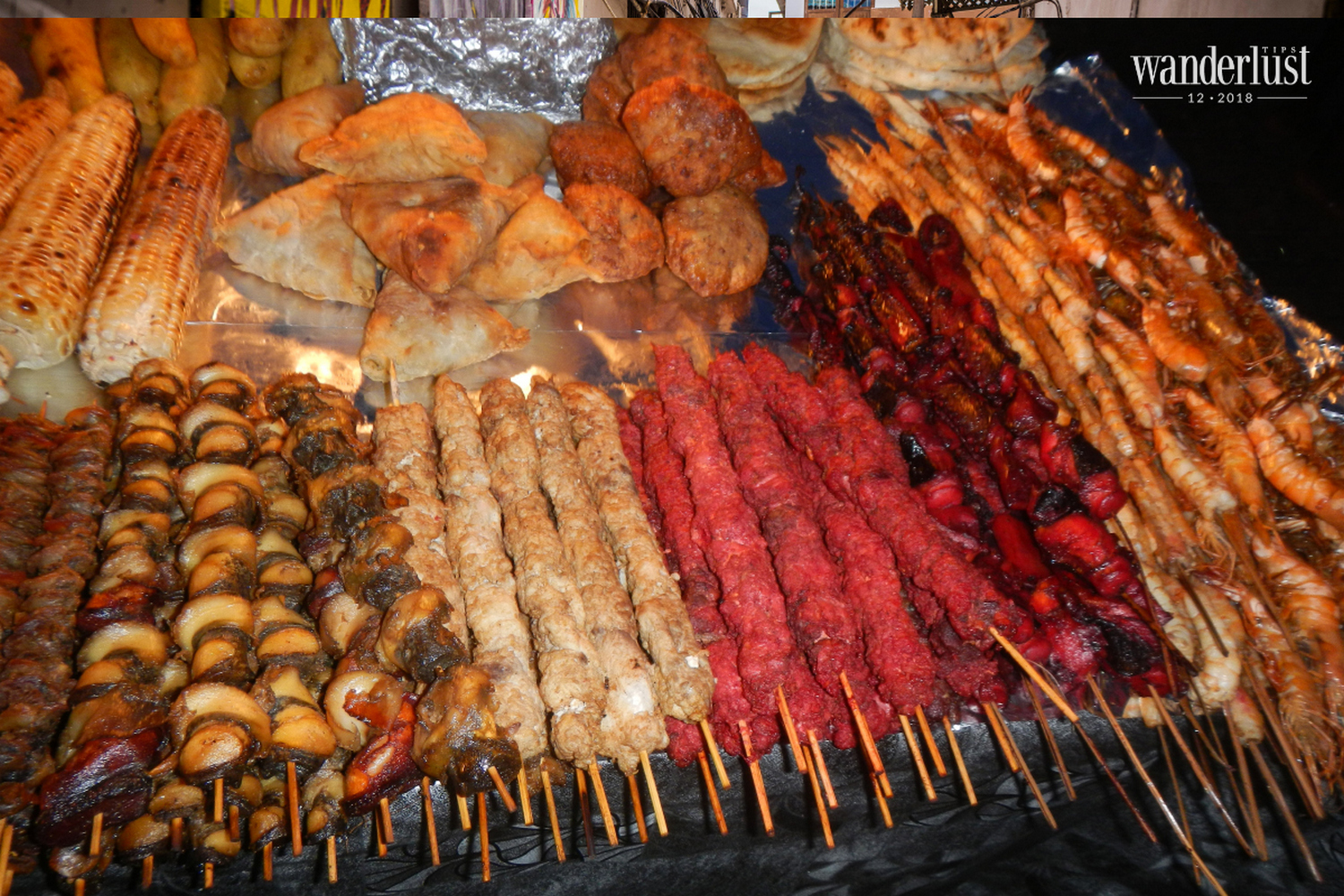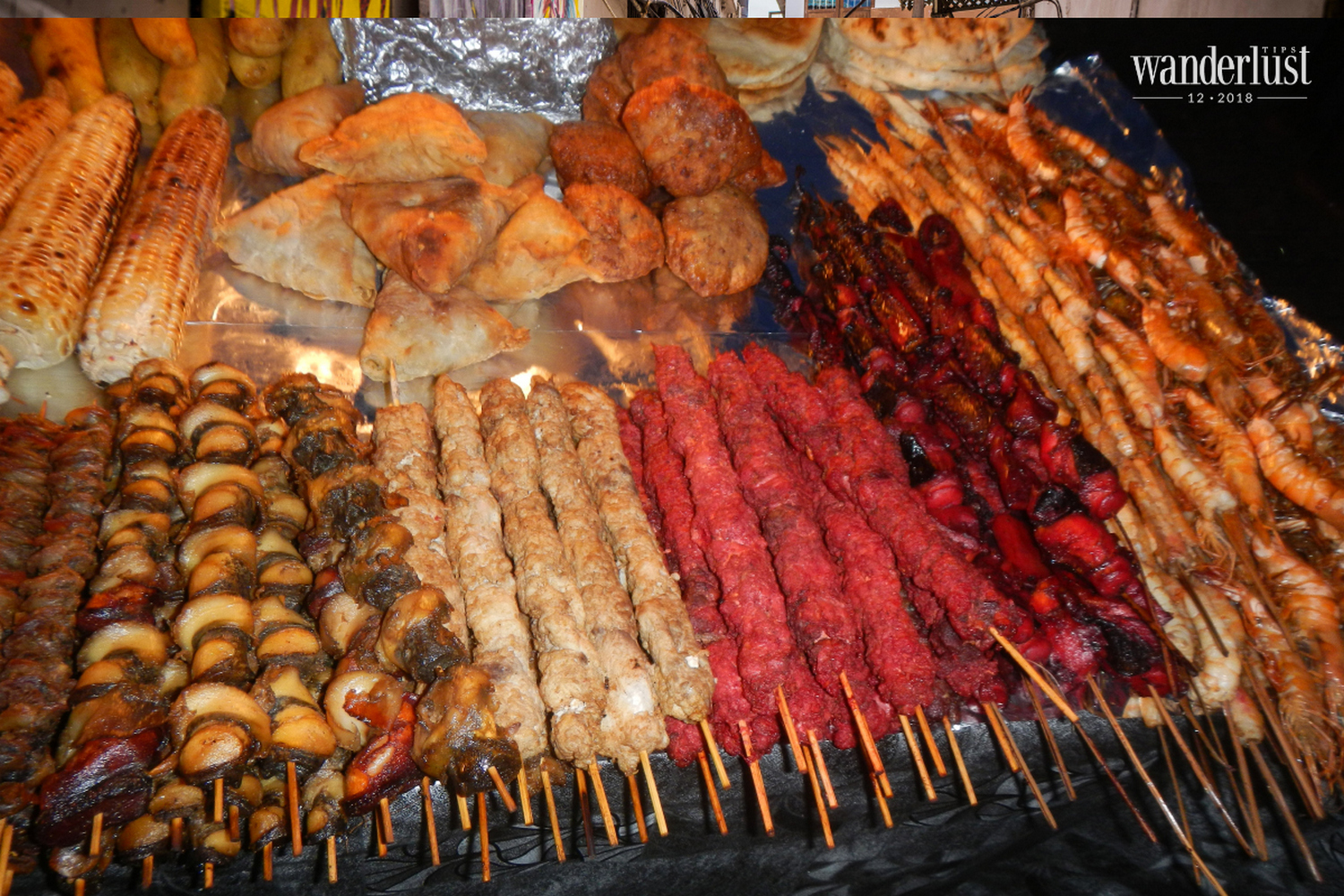 I stopped at Forodhani Gardens, a small park located in front of the Sultan's Palace, the House of Wonders, and the Old Fort of Zanzibar. When the night came, Forodhani Gardens became a vibrant night market. Here, the most popular products were grilled seafood, chapati bread (it looks like Vietnamese sponge cake), vegetables and fruits. After enjoying a lot of delicious dishes, I visited a pretty Persian tea shop. I sat on the rooftop, admired the shimmering lights of the whole town and wooden houses delicately elaborated among the stone fortress. All of these features harmonized with each other, creating gorgeous, exotic, and ancient scenery.
Few people know that in the last century, this Stone Town used to experience a dark period during the notorious slave trade. When referring to Zanzibar, people think about not only the beauty of East Africa but also the sorrow of a nation. Slaves in Zanzibar were sold as a kind of commodity. Buyers could bargain based on the appearance, health, and the flexibility of the slaves. I suddenly remembered the Oscar-winning movie named "12 years a Slave", which told the life story of a man that was in slavery for 12 years. Thinking about the fate of people who were considered as slaves since the day they were born, or people suddenly becoming slaves like the guy named Solomon in the movie, an unnamed emotion aroused in my heart.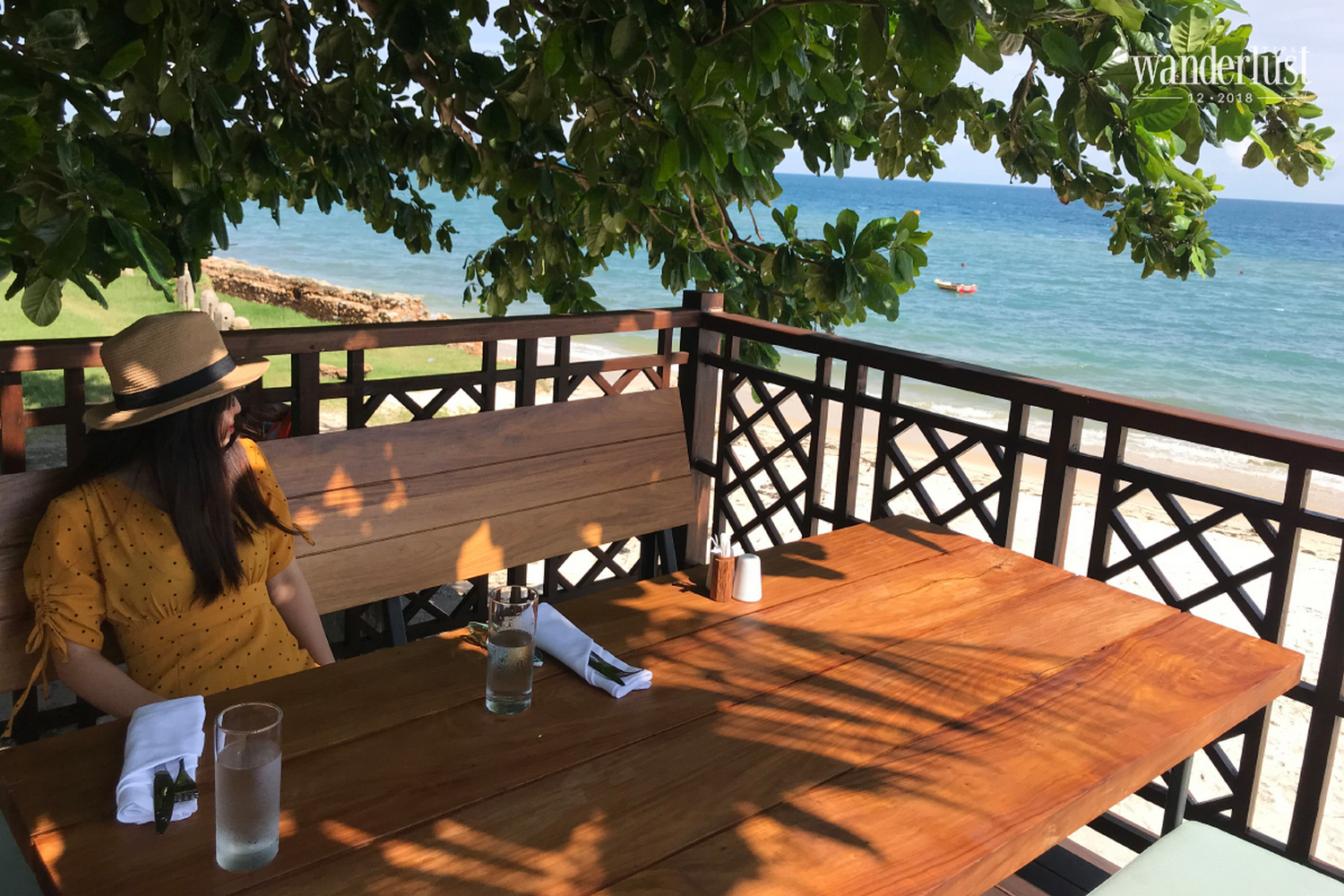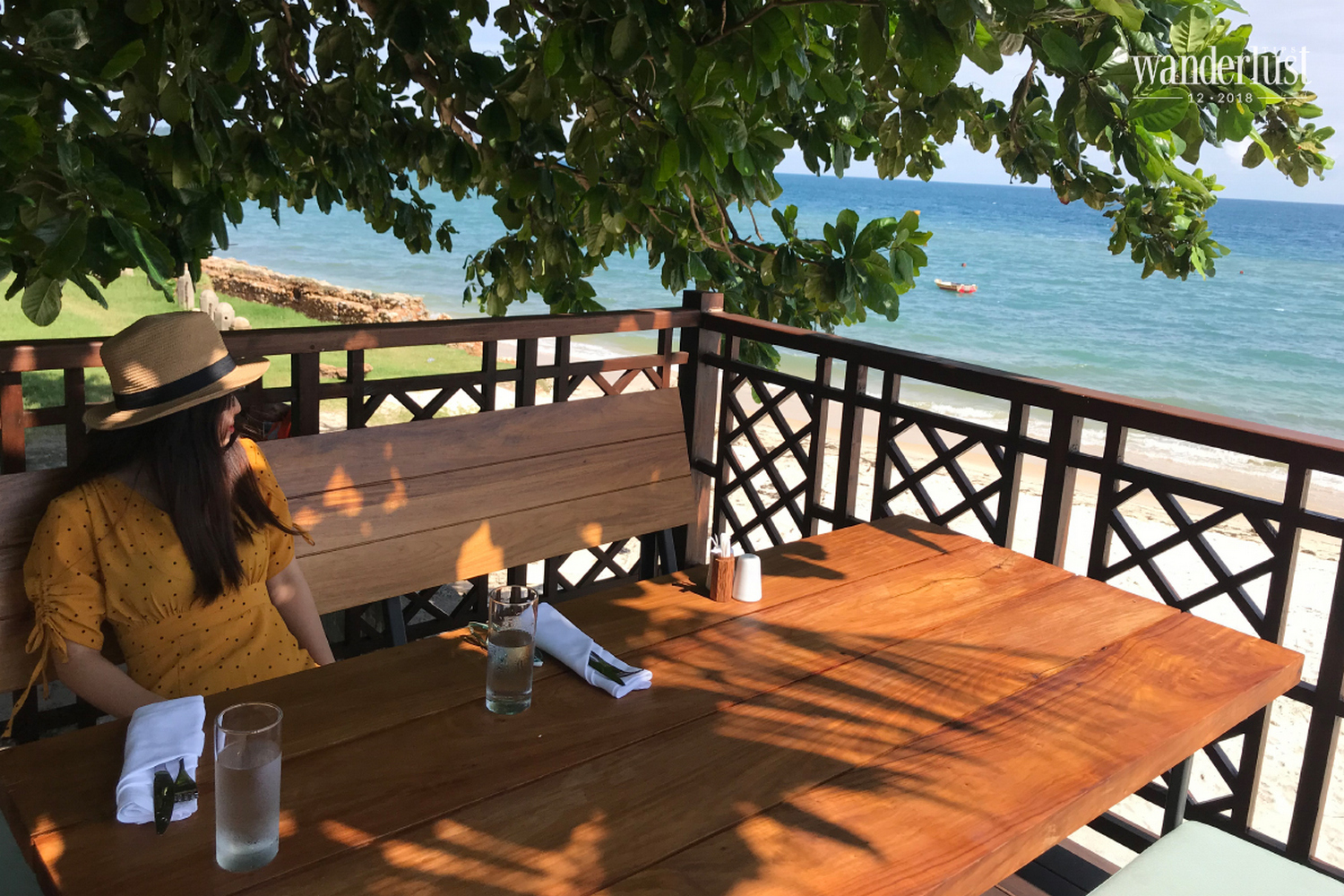 If you are a nature, culture, and history lover, Zanzibar will leave a lot of nostalgia in your heart. I think about Zanzibar many times, I remember my laughter echo in moss-covered street corners, the passionate scents of spices, or the vast sky and immense sea out of the window. Visit Zanzibar, put your bare feet deep in the turquoise water, you will touch the deepest part of a beautiful and peaceful Africa.
W.TIPS
VISA
The Tanzanian Embassy located in China provides visas for Vietnamese people. The visa fee is USD50 (~VND1,200,000). You can also apply for a visa directly at Tanzania's international border checkpoints. Tanzania has three international airports: Julius Nyerere (Dar es Salaam), Kilimanjaro (Arusha), and Zanzibar.
TRAVELLING FROM VIETNAM TO TANZANIA
There are no direct flights from Vietnam to Tanzania. There are three airlines which fly from Vietnam to Tanzania: Qatar, Emirates, and Kenya Airways.
TRANSPORTATION TO ZANZIBAR
From the largest city of Tanzania – Dar es Salaam, you have two ways to get to Zanzibar by air or by sea.
If you travel by plane, you will fly from the Julius Nyerere International Airport of Dar es Salaam to Zanzibar. It takes about 50 minutes to drive from the international airport to the city centre. Though the distance from the city centre to the airport is only 18 kilometres, the traffic in Dar es Salaam is not very good. Traffic jams are a regular occurrence and happen almost every day. The cost of this flight is about USD100-120 (~VND2,300,000 – VND4,600,000), and the flight duration is 36 minutes.
If you travel by ship, the cost is only USD35. It takes about two and a half hours, but in return, you can admire the sea and watch ships on the water. The ship that takes you to Zanzibar is the largest type with a capacity of more than 500 people. It moves very smoothly, those who easily get motion sickness do not need to worry.
TRANSPORTATION IN ZANZIBAR
In Zanzibar, you should rent a car with a private driver. A daily rent fee is about USD50 (~VND1,200,000), including a 9-seat car, a driver, and fuel cost. The car will pick you up at the hotel early in the morning and take you back at noon; the number of destinations is not limited. Local drivers have great knowledge of the routes, sometimes they are like tour guides for you.
If you take a taxi, you have to pay several times, depending on the length of each destination. Besides, a taxi has only 4 seats, the price or quality of the vehicle is not good in comparison with renting a private car.
RECOMMENDED TOURS IN ZANZIBAR
Safari Blue: This is a great journey on the sea that you should try. You will be able to go offshore on a sail boat. At the same time, you can comfortably drink water, eat fruit, lobster, and seafood. The tour price is about USD130 (~VND3,000,000) per person. For this tour, you should choose a company that offers services with the brand name The Safari Blue, which has a logo of a dolphin and yellow brand colour. As many companies provide this tour in Zanzibar, there are also many companies that offer poor-quality tours.
Spice tour: A tour to a farm to learn about spices. Price: USD40 (~VND930,000) per person.
Dolphin Tour: In this tour, you will be provided with flippers, swim goggles, and floats to swim with dolphins. You can only go on this tour when the weather is good, so it is important to choose your date of departure carefully. If you are lucky, you will encounter many dolphins; if not, you will only see few of them. The dolphins are very friendly; when they see a boat, they often approach and swim along with the boat. Price: USD75 (~VND1,700,000) per person.
Some attractions that you can combine on a one-day visit:
+ Palace Museum: Also known as the Royal Sultan Palace. It is the oldest historic building in Stone Town and is a must-visit place for any traveller.
+ The House of Wonders: It is called The House of Wonders because it is the first house in Zanzibar to be equipped with electricity, and is the first building to feature an elevator in East Africa.
+ The Old Fort of Zanzibar: the Old Fort of Zanzibar was built in the 17th century with the purpose of protecting the island of Zanzibar from attacks by the Portuguese.
+ If you are interested in history, you can also visit slave markets reconstructed in Stone Town, or drive 45 minutes to the north to visit the Mangapwani Coral Cave. This is a cave formed on a rock, dating back 1.6 million years. In the cave, there is a way to go to the sea. During the slavery era, this place used to be the hiding place of slaves. It was also a prison where slaves were kept to wait for the ships to take them to other countries.
+ In order to visit beautiful beaches like Nungwi, Kendwa, and Paje, it is recommended to rent a vehicle in order to explore enjoy swimming, and eat seafood at nearby restaurants.
Mori | Wanderlust Tips