From 15 September, Greater Toronto Airways will offer new daily flights from Toronto's Billy Bishop Airport to the Niagara District Airport in Niagara-on-the-Lake.
[rpi]
The airline's website advertises flight time as a 15-minute journey. However, David Nissan, vice-president of operations at Greater Toronto Airways, claims the journey can be completed in 12 minutes.
Currently, those wishing to visit Niagara from Toronto, whether for business or to marvel at the magnificent falls, have two options: an hour-long drive (without traffic) or a 90-minute ViaRail train trip.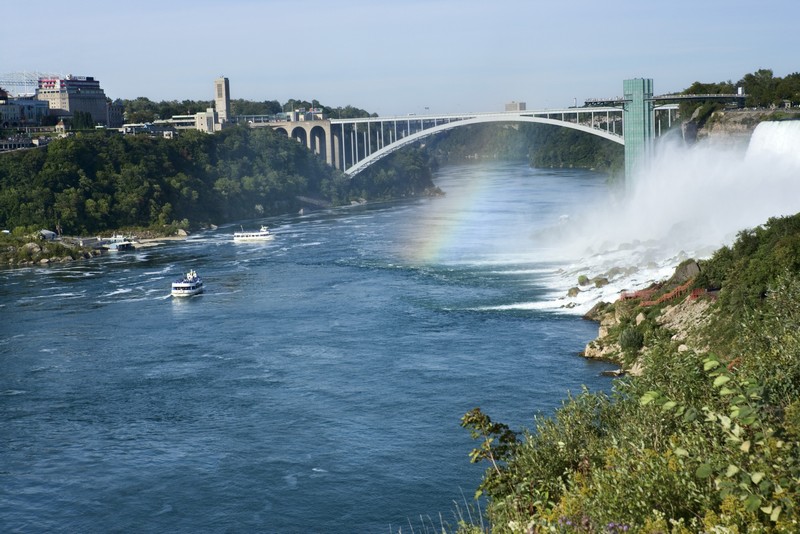 "We're trying to provide a more-convenient service for people," Nissan tells Canadian news source, The Star. "If you look at the commute versus the flight time, there's a massive difference."
Flights taking off this year can already be booked on the Greater Toronto Airways website. A one-way ticket costs CAD85 (USD66), while a round-trip goes for $159. The 8-seater planes will depart twice daily from each airport, Monday to Friday throughout the year. Flights will leave from Toronto at 7 am and 4.30 pm, and from Niagara District at 8.30 am and 6.00 pm.
The best part of it no security lines. Random security checks will be carried out on board to keep travel times short, although the airline suggests that travellers arrive at the terminal 30 minutes prior to take off.  Greater Toronto Airways, which specialises in private scenic flights in the Toronto and Niagara Regions, has big plans to expand its reach. According to their website, the airline expects to soon introduce similar flights between Toronto and Montreal, and between Toronto and Collingwood.
Lonely Planet | Wanderlust Tips | Cinet