Described as a floating masterpiece on Ha Long Bay, Paradise Elegance cruise is the best way to admire the breathtaking landscape of the world heritage site.
[rpi]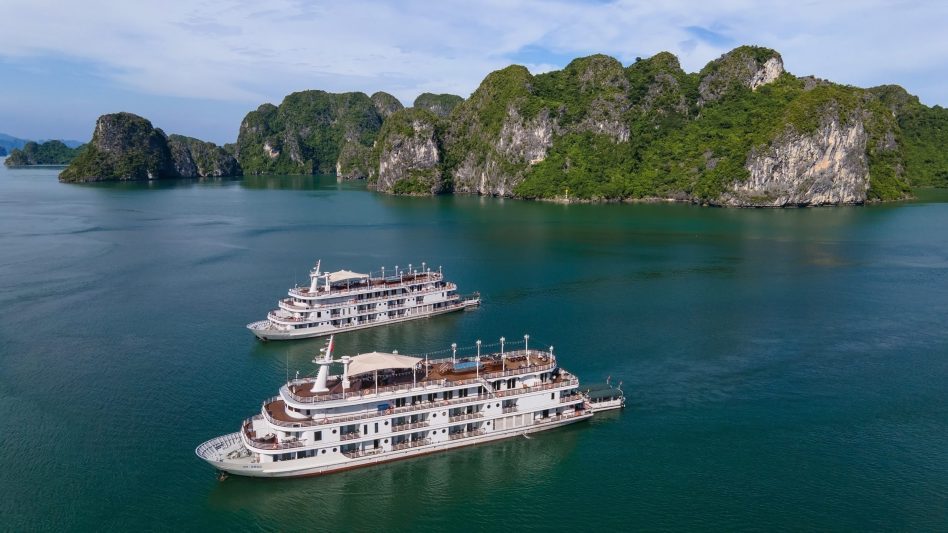 A spectacular landscape created by nearly 2,000 limestone islets and islands set to an emerald backdrop defines Ha Long Bay. Visiting every single one would seem an improbable challenge, but a luxury cruise to admire the fantastic spectacle is well within reach. In 2017, Paradise Elegance was launched and marked a milestone on the bay with  its 31 sumptuous cabins in neoclassical style and high-end resort facilities. A year later, the cruise ship was voted one of the top 5 cruises in the world by Luxury Lifestyle Magazine.
Satisfy your taste with well-equipped cabins
Paradise Elegance boasts 31 meticulously-designed cabins with classical interiors and premium amenities. With ornate wooden furniture, each cabin is equipped with a luxuriant queen-size bed and high-end products, allowing guests to bask in a relaxing atmosphere. All four room styles feature large windows offering stunning views of the bay, with a diverse range of service utilities and spacious balconies, allowing . visitors to get closer to nature and fully immerse themselves in the beauty of this natural wonder, especially during a romantic sunset or inspiring dawn. The first class Paradise Elegance cabins provide a sensual experience with impressive design, wide glass doors and windows offering a panoramic view of the enchanting bay, and feature large jacuzzi tubs with beautiful bay views.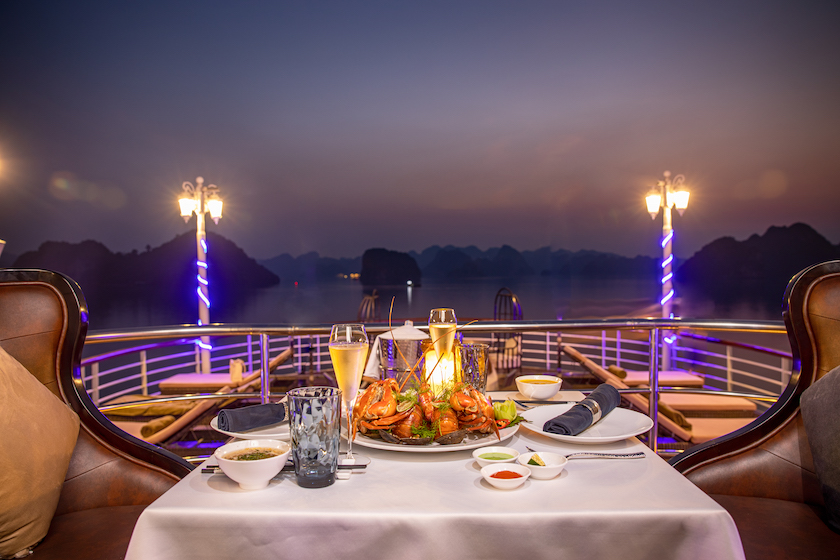 Detectable dishes with gourmet meals
Cuisine is a highlight of Paradise Elegance, with excellent service that wins tourists' hearts. Tourists step into a journey of flavours with a variety of dining options, including a set menu and sumptuous buffet prepared from the freshest ingredients to be found in the bay. Paradise Elegance uncovers the secrets of authentic Vietnamese cuisine as well as Eurasian dishes. In the morning, start your day energised with a light early meal and a delicious international breakfast buffet, followed by fusion delicacies for lunch and a mouth-watering extensive à la carte dinner menu. The vista from the sophisticated restaurant offers a visual feast of the bay as diners  delight their palettes with exquisite culinary experiences. The intimate and elegant lounge is also an ideal spot for dinner with after-dinner melodies performed by a  Filipino band.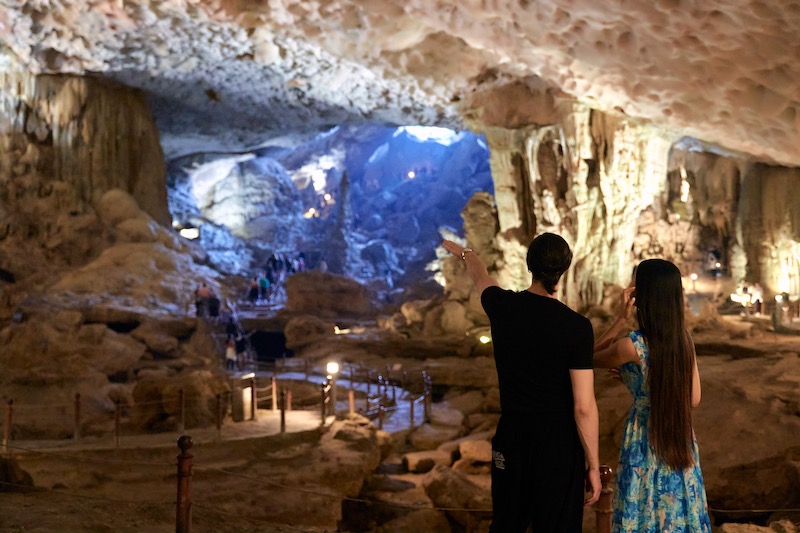 Exhilarating itinerary and local experiences
As well as the classic decor, visitors can  experience a journey into the unknown and a series of awe inspiring adventures. Various options are available for an expedition across the bay's emerald waters, including  2 day – 1 night or 3 day – 2 night cruises. The spectacular cruise sails through a series of iconic spots, including Titov Island, Trong Cave, Tien Ong Grotto, Hang Dau Islet, and Cua Van Fishing Village – the first floating cultural village model in the seas of Vietnam. Visitors can explore the process of pearl cultivation at Tung Sau Pearl Farm, or try kayaking to get a close-up view  of the natural wonder. In Surprise Cave – the largest cave in Halong Bay, people can admire stalactites and stalagmites of various shapes and sizes. Besides the scenic surroundings, visitors can get off the beaten track. Paradise Elegance offers a wide range of activities, from indulging in the spa with herbal treatments, to relaxing in the modern jacuzzi on the sundeck overlooking the stunning bay. Guests can also try their hand at perfecting a Vietnamese classic, the spring roll, as part of the onboard cooking classes.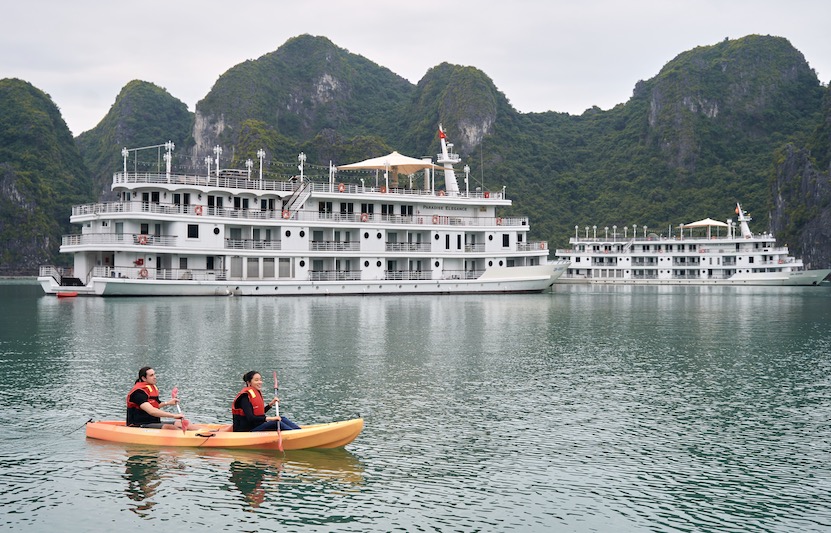 Sunbathing on the deck, practising Tai Chi, or chilling with colourful cocktails looking  out over the sunset are must-try experiences. From the sundeck, the beauty of Halong Bay transforming during the day is a sight to behold, from the deep colours of dawn, to the radiant summer days with golden sunshine and radiant sunsets. With unprecedented open spaces on the sundeck and a wide range of services on Paradise Elegance , families and couples can celebrate with private parties and give their guests the perfect opportunity to admire the timeless beauty of the bay. According to a representative from Paradise Vietnam Group, the 5-star restaurant cruise ship Paradise Delight will be launched, with a capacity of up to 360 guests. With a decadent buffet and premiere set menu, Paradise Delight will offer visitors an astonishing itinerary and art performances throughout their 4-hour excursion.