There's no lack of travel applications clogging up the Android and Apple markets these days, which is a problem because the vast majority of them are bad. Sorting out the useless apps from the ones worth installing isn't the most enjoyable experience you'll ever have with your smartphone, but no one wants to pay for pointless software. Here are the top 20 travel apps for 2022.
[rpi]
The benefits of travel applications
The greatest travel applications are those that remove all of the worries from a vacation, allowing you to enjoy the adventure. And, thankfully, you have a lot of options when it comes to selecting applications that can help you plan your next vacation.
In both the Play Store and Apple's app store, you'll find everything from travel planners and itinerary generators to online markets for flights and hotels. When you combine one of the top travel apps with some fantastic travel technology, your chances of having a trouble-free vacation rise considerably.
Expedia
If you travel frequently, you'll need an all-in-one travel app, and Expedia is a tried-and-true solution. Expedia allows you to arrange every part of your vacation, including hotels, flights, and rental vehicles. The app also allows you to combine flight and hotel bargains, search for cruises, and explore things to do once you reach your location.
Flighty
There are flight trackers, and then there's Flighty, an iOS app for individuals who really want to know where their plane is and when it'll arrive. The free version of the program provides basic flight-tracking features; Flighty also claims to be able to anticipate flight delays by monitoring arriving flights for 25 hours and FAA-mandated delays.
Hopper
Hopper is another software that brings big data and predictive analytics to the realm of air travel. It analyzes a vast database of airline pricing and historical trends to anticipate when costs to a destination are likely to be lowest, when they are likely to change, and when it is best to book a ticket for a specific day and destination.
You can track flights on certain dates or places, and the app will tell you if it's better to book now or wait, tell you when it's likely to be cheapest to fly, forecast price changes, and inform you of price decreases or climbs. You may also keep your payment information within the app for easy booking.
iExit
If your trip plans include a lot of driving, iExit serves as a convenient freeway exit guide, showing local highway exits as well as the kind of businesses and services available. Need to refuel, eat, or locate a place to rest for the night? iExit's search capabilities come in handy, displaying local gas stations (with pricing data from GasBuddy), hotels, and even coupons and discounts from surrounding companies.
HotelTonight
Check out HotelTonight if you find yourself in need of last-minute hotel accommodations. It provides last-minute vacancy savings and same-night lodgings from top-rated hotels. Users may browse by category and quality, such as Basic, Hip, or Luxe, as well as read information on neighboring hotels and book lodgings directly from the app.
Airbnb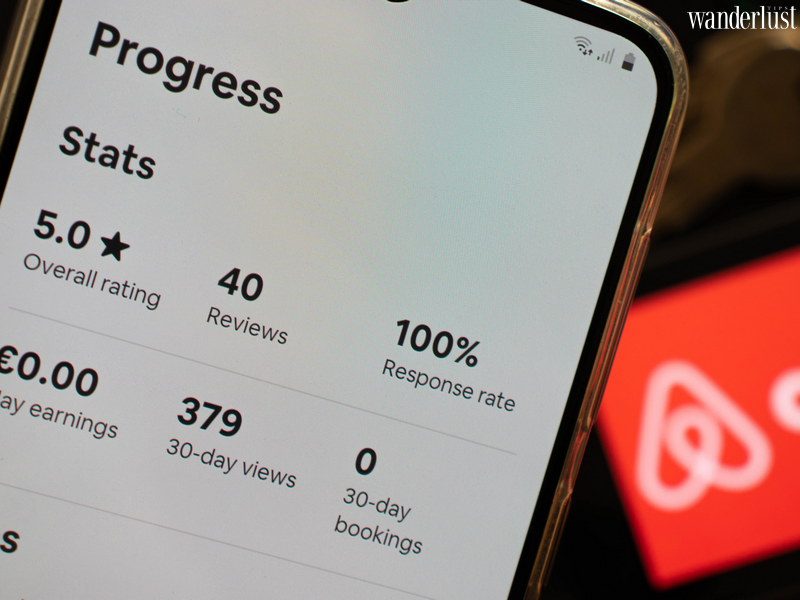 Airbnb is a marketplace app that allows users to look for and book unique lodgings across the world, ranging from mom-and-pop B&Bs for a night to a tiny flat for a week or even a castle for a month. There is no shortage of eccentric and one-of-a-kind enterprises. Airbnb offers a wide range of pricing in over 34,000 locations in almost 200 countries, giving the adventurous or flexible traveler some fascinating options for lodgings on their next trip.
TripAdvisor
TripAdvisor is a user-generated guide to hotels, restaurants, and activities all around the globe. To have a better picture of what awaits you at your destination, the travel app allows you to browse through a plethora of reviews, photographs, and videos showing various places throughout the world.