On the evening of 17th December 2019, Hemispheres Steak & Seafood Grill – Sheraton Hanoi Hotel held an event to introduce Chef Vu Anh Duc's special menu (Nickname Chef Meo Meo).
[rpi]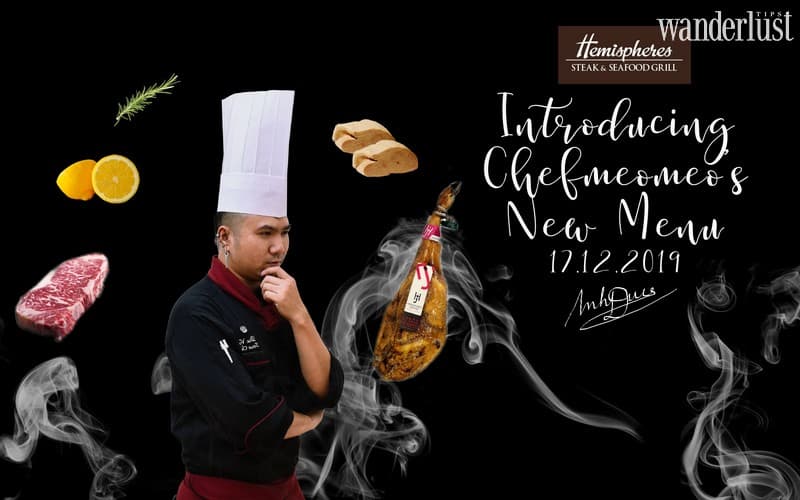 Hemispheres Steak & Seafood Grill of Sheraton Hanoi Hotel was honoured to introduce to the diners a unique culinary experience – a special menu created by Chef Vu Anh Duc.
Chef Vu Anh Duc, or Chef Meo Meo, is a master of creativity. He has a colourful and strong personality and his creativity knows no bounds. He is an outstanding cook who is determined to explore, learn and create new and unique dishes in his own style. Chef Meo Meo has left his mark on his delicious dishes.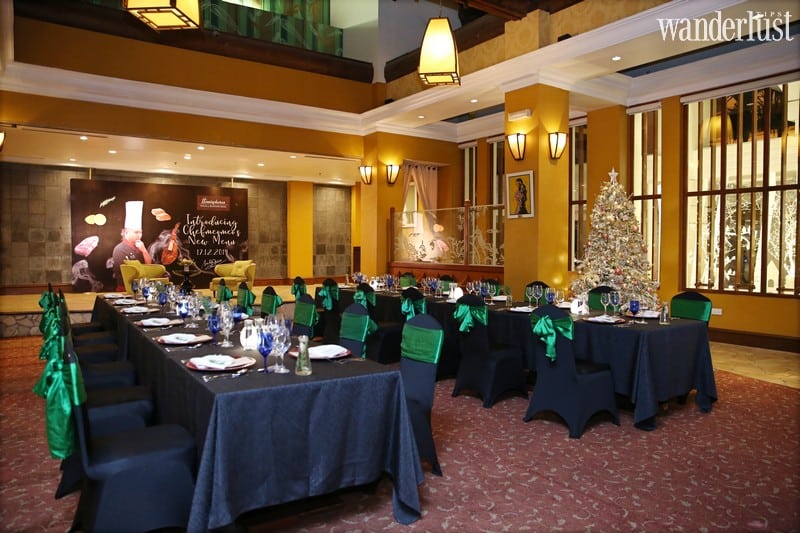 The special menu is a perfect fusion of rich-in-cuisine European ingredients and premium local spices, giving his dishes an extremely interesting flavour. Start your meal with Dalat carrot soup with pears and coconut milk. Taste Hokkaido octopus stewed with a unique blend of local herbs and spices. The entrée of grilled Nha Trang lobster and Australian tenderloin will really wow diners. Finally, finish off your meal with a perfect dessert of sweetened cheesecake.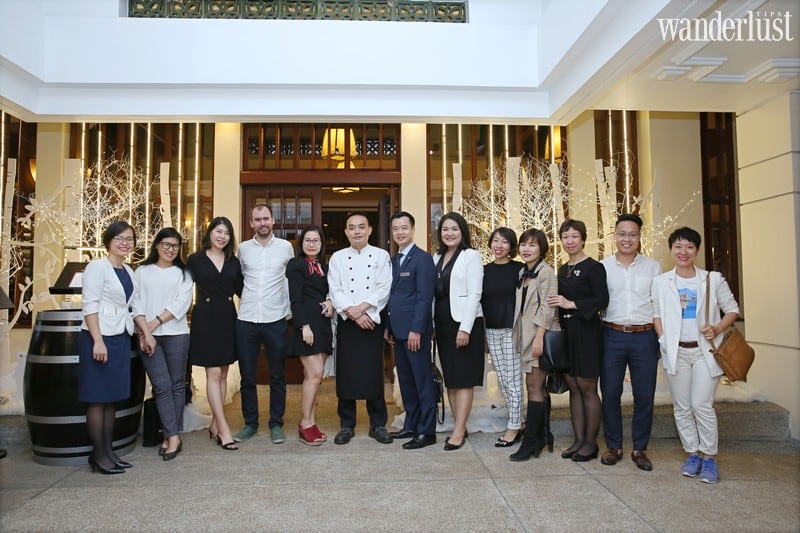 Situated across the courtyard at Sheraton Hanoi Hotel, Hemispheres Steak & Seafood Grill perfectly combines signature Vietnamese architecture with a modern style, promising to give diners a wonderful culinary experience.
HEMISPHERES RESTAURANT & SEAFOOD GRILL RESTAURANT
Address: Sheraton Hanoi Hotel – K5 Nghi Tam, 11 Xuan Dieu, Tay Ho District, Hanoi
Phone: 024 3719 9000
Wanderlust Tips