(#wanderlusttips #IntercontinentalHanoiWestlake) Classic afternoon tea and contemporary fashion have met at InterContinental Hanoi Westlake in the event Pret-a-portea, an afternoon tea and fashion show which features fashion from the local businesses and serving up fashion-inspired treats.
[rpi]
This June, guests of the event were invited to feast their eyes on the latest collections 2 local fashion designers, Chula and Ly Vu.
Chula started off the fashion show with a collection inspired by the 2016 UEFA EURO football tournament. The collection showcases 24 looks representing 24 teams, with each outfit features a prominent symbol of a particular country. Very interesting accent was presented through the soccer ball inspired hat worn by the models.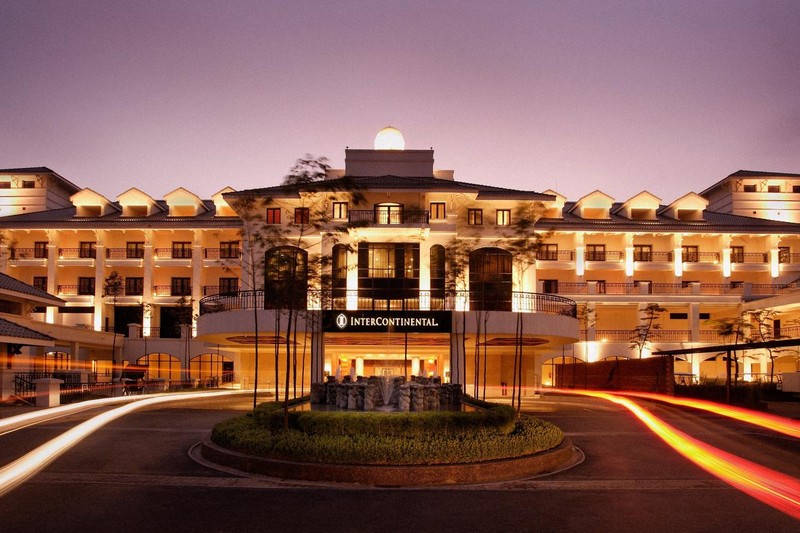 The second half of the fashion show began with the latest collection by Ly Vu, called "La mer". The collection, inspired by marine life, showcased outfits embellished with the sea, pieces of coral, mermaid, fish and starfish. The palette of colors had very gentle and romantic feel with the scope for white, light blue, royal blue and beige. The collection calls for people to protect and respect the marine environment.
Price: VND 350,000++/adult
Diplomat Lounge, InterContinental Hanoi Westlake
5 Tu Hoa street, Tay Ho district, Hanoi.