On the track to recovery after nearly two years of the world's deepest recession in modern history due to the Covid-19 pandemic, the global tourism industry is once again struggling to face the next crisis as Omicron – the new Covid variant emerges around the world.
[rpi]
Omicron variant affects tourism worldwide
Tourism businesses around the world have only just found a foothold after nearly two years of crisis due to the Covid-19 pandemic. But recently, they have continued to face concerns about being affected by countries raising new barriers to restrict movement in an effort to prevent the Omicron variant.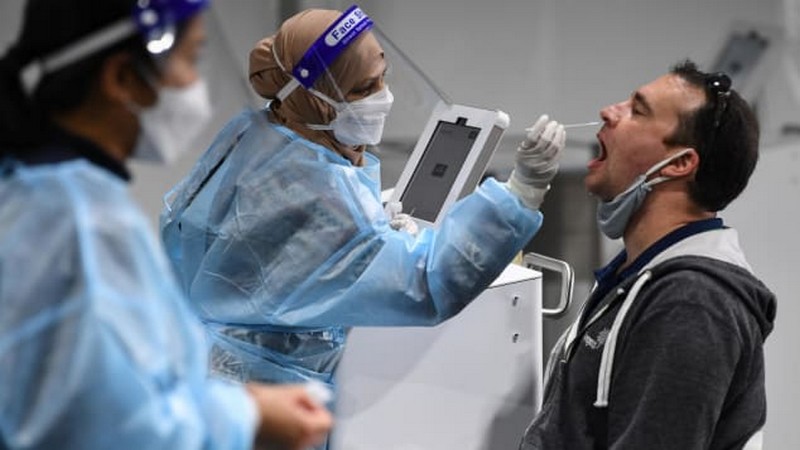 According to Reuters, airlines are trying to limit the impact of the latest Covid-19 variant on their business. Restrictions placed on the infection of the new variant are threatening the recovery of the global tourism industry which has already been fragile.
The latest outbreak, first reported in southern Africa, has dealt a blow to the tourism industry just as it started recovering, especially after the US allowed tourists to enter. Tourists eager to get out of the house to travel have now been forced to wait for further announcements from the government, and have to forcefully postpone their vacation trips.
Abby Moore, an associate professor at the University of North Carolina, Charlotte, USA, was expected to leave for Prague on December 1. But the day before the flight, she became suspicious when she saw that the Czech capital had closed its Christmas markets and imposed a citywide curfew.
"I didn't really worry about my trip until the Czech Republic took tough action against the new variant of Covid-19," Moore said.
Also because of the Omicron variant, the world economy is anticipating a huge damage to the tourism industry if there is another large-scale shutdown. Travel operators argue that government decisions on restrictions should wait until more is known about the Omicron variant, but they concede that the government cannot be reckless either.
At the moment, little is known about the Omicron variant, including whether it is more contagious and causes more severe disease than other Covid-19 variants, or may be resistant to vaccines or not. However, governments that were slow to respond to the first wave of Covid-19 seem eager to avoid the mistakes of the past.
Even so, the World Health Organization (WHO) said the travel ban had limited value and would "create a burden on lives". Other experts say travel restrictions won't stop variations but give countries more time to vaccinate their people.
Helane Becker, an analyst at financial services firm Cowen, said: "Over the past year, every new variant including the Omicron variant has resulted in a drop in bookings, but then increased again as the variant is under control". Hotels and travel agencies, which are recovering faster than expected, are experiencing the same problem.
The governments are taking draconian measures to contain the outbreak of Omicron variant
In South Africa, governments urge people to maintain vigilance and promptly get vaccinated against COVID-19. WHO is deploying a surge team to Gauteng Province to support surveillance, contact tracing, infection prevention and treatment measures. Botswana is boosting oxygen production and distribution, which are essential for the treatment of critically ill patients. Additional epidemiologists and laboratory experts are also being mobilized to boost genomic sequencing in Botswana, Mozambique and Namibia. WHO has mobilized $12 million to support critical response activities in countries across the region for the next three months. African countries are also refining operational plans for stronger disease surveillance and investigations.
On November 26, the Minister of Israel convened an emergency meeting with relevant ministries. After the meeting, a series of new prevention measures were put in place, including: Expanding the list of countries on the "red warning" list to all of Africa, excluding North African countries, foreigners coming from these country will not be allowed to enter Israel; The Israeli military domestic agency reviews all people who have entered from "red warning" countries in the past week for isolation and testing; Ordered 10 million PCR test kits for testing new virus strains; Pilot installation of air purifiers in schools across the country; Wastewater samples were collected from all locations to determine the risk of infection due to the new variant.
On the same day, Brazil announced that the country will close its borders to visitors from six southern African countries: South Africa, Eswatini, Lesotho, Namibia, Botswana and Zimbabwe in order to protect Brazilian citizens during the new phase of the pandemic.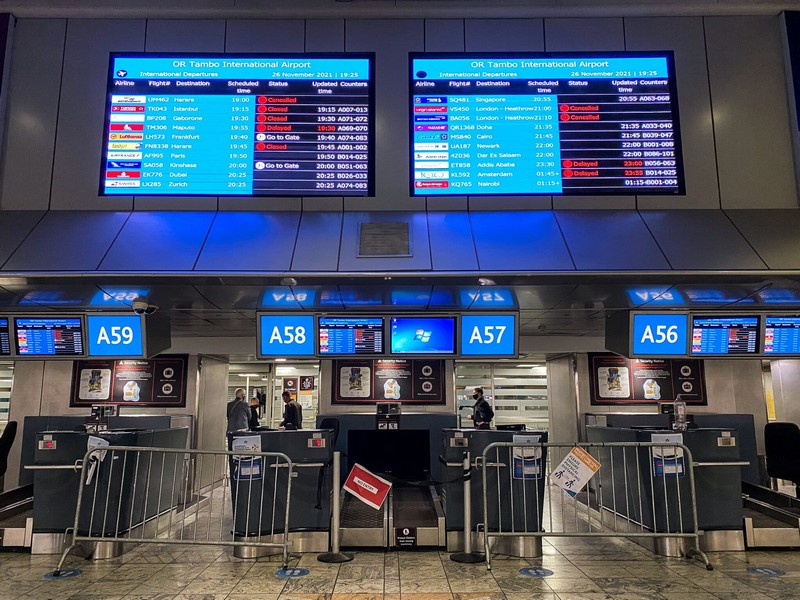 In Europe, Alpine ski resorts are worried about how to meet requirements such as making sure all skiers are vaccinated or recovering from illness and tested negative for the virus. The European Union (EU) and a number of other countries, including the UK, the US, and Canada have also announced tightening border controls.
Less than a month after easing restrictions on international travel within the country, the US government has banned most foreign nationals who have recently been to any of the eight South African countries where the Omicron variant was first identified. President Joe Biden said the restrictions were necessary to give the US time to vaccinate more people. Currently, the Biden administration is urging people to get a booster shot of the vaccine, seeing it as a useful protection against Omicron.
In an interview with the Washington Post, Dr. Anthony Fauci, director of the National Institute of Allergy and Infectious Diseases of America, said: "People who have received two doses of Pfizer or Moderna vaccines should still get a booster shot to have high levels of neutralizing antibodies, even many times higher than the maximum amount of antibodies produced by the first two shots". He stressed that this shot will provide partial protection against the new virus variant and recommended that all adults get a booster shot as soon as possible, in the meantime unvaccinated people and children who are eligible should get vaccinated soon.
Canada announced banning entry to the country for foreigners who had traveled through southern African countries within the past 14 days due to concerns about Omicrons. These southern Africa countries include South Africa, Mozambique, Namibia, Zimbabwe, Botswana, Lesotho and Eswatini.
Ireland is considering restarting the mandatory isolation mechanism at hotels, after the country advised to avoid non-essential travel to 7 countries in southern Africa including: Botswana, Eswatini, Lesotho, Mozambique, Namibia, South Africa and Zimbabwe. The Irish government urges its citizens who are currently in these countries to return as soon as possible and to self-isolate at home for 10 days. Minister Donnell said he will submit a bill to Congress early next week to reactivate the isolation mechanism at the hotel, which was lifted at the end of September.
WHO recommends countries not rush to impose travel restrictions
On November 26, WHO urged countries not to rush to impose travel restrictions at this time. According to WHO spokesman Christian Lindmeier, it will take several weeks to learn the impact of the new variant. Researchers are now learning about mutations and their effects on their virulence and transmissibility, as well as their impact on diagnosis, treatment, and efficacy of vaccines.
WHO is currently working with researchers around the world to understand the full impact of vaccines and antiviral drugs on the Omicron variant. WHO officials and many experts say that, even if the vaccine's ability to protect against the Omicron variant is less than other variants, increasing the number of neutralizing antibodies with booster shots still brings great benefit.
WHO recommends that countries be cautious when introducing travel measures at this time, and should continue to apply a scientific and risk-based approach when implementing travel measures.