(#wanderlusttips #Emiratesairlines) Mr. Mohammad Sarhan – Emirates' Country Manager in Vietnam has shared his views on Wanderlust Tips Magazine April Issue on the development stages of Emirates Airlines in Vietnam and how we can create mutual benefits. 
[rpi]
In 2012, Ho Chi Minh City became an Emirates' destination. Since then, how has Emirates airline conquered the Vietnamese market?
Emirates has successfully connected passengers from Vietnam with a wide range of destinations in our expanding global network as well as offered them an unparalleled in-flight experience, including an innovative entertainment system and exquisite cuisine.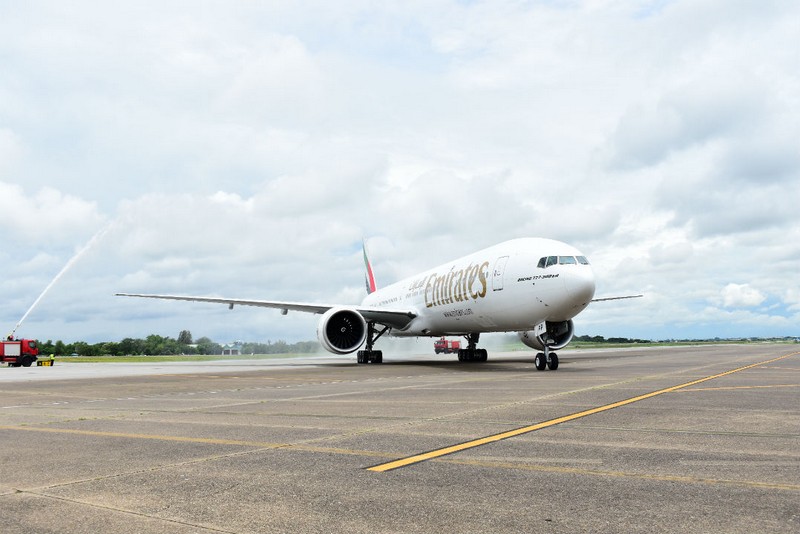 The top priorities of Emirates are always quality, convenience and efficiency. We will continuously put our efforts into innovation of products and services as well as development of our global network to continue to satisfy and delight our customers.
One of the biggest changes for Emirates in 2015 is the reintroduction of the Boeing 777-300ER for the daily passenger flight from Ho Chi Minh City to Dubai. What does this decision mean?
Since Emirates started daily service to Ho Chi Minh City, we have enjoyed double-digit growth every year and have become the preferred choice among Vietnamese travellers. There has been consistent high demand on the route, thus we think this was the right time to up-grade the route. Also, we would like to enhance the on-board product offering to ensure that our customers enjoy an unmatched inflight experience.
In addition to being known as a tourist paradise, Dubai is also a potential market for Vietnamese enterprises. Do customers choose to travel to Dubai with Emirates mostly for business purposes?
Dubai is truly a fascinating city with its cosmopolitan and diverse culture as well as all-year-long activities for visitors. It's worth mentioning that leisure travellers on the Ho Chi Minh City-Dubai route are significant in size and have been continuously growing in number. Dubai is also a promising market for many international enterprises, including those which are Vietnam-based, as Emirates has carried a large number of business professionals between Ho Chi Minh City and Dubai, and across our global network.
Whatever the purpose of travel, passengers always look for high-quality carriers that offers them comfortable experiences and value for money. And these are definitely what they can get when flying with Emirates.
In early 2016, Emirates airline launched a global promotion program to encourage tourists to travel to their favourite destinations. Has this program enabled Emirate to be a good companion for travel enthusiasts`?
During the year, Emirates presents various offers/promotions to inspire and encourage travellers to explore new destinations or revisit their favourite cities. The global sale on the occasion of New Year is highly anticipated.  We know that New Year is the time when many people begin thinking about their travel plans and aspirations, and we are pleased to add a little more inspiration and incentive to help turn those plans and dreams into reality
What specific plans does Emirates have to develop and enhance the service quality in the Vietnamese market?
Emirates will continue to effectively connect travellers from Vietnam with our vast global network. We will also keep enhancing our products and services to bring passengers convenient and delightful journeys. Globally, Emirates has been, and continues to be, a leader in redefining air travel, working closely with manufacturers and suppliers to ensure all aspects of the customer experience are second to none.
What are the long-term objectives of Emirates in Vietnam?
Our long-term goal is that Emirates presents itself as a modern, international, innovative, and multi-cultural company with a strong focus on quality and service. We would also like to play a significant role in facilitating the development of the Vietnamese economy and tourism.
What have been the biggest challenges for you in your managerial position for a prestigious airline like Emirates?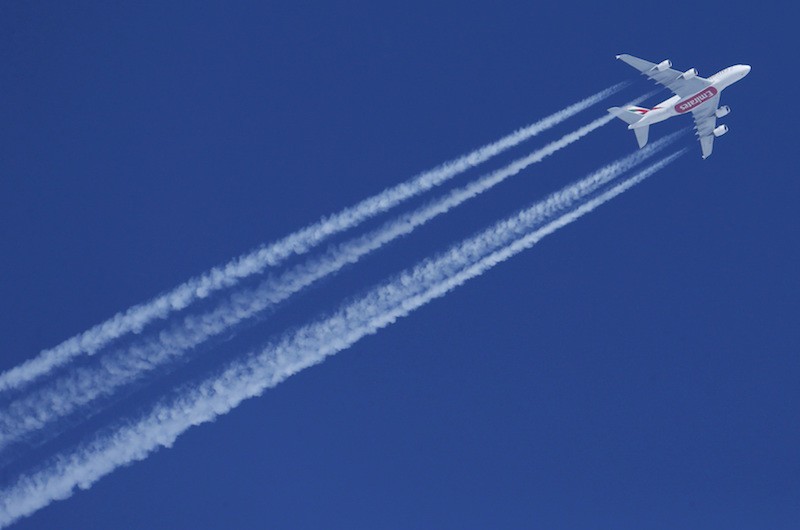 Working for Emirates means challenging the norms. We go places that no one else dares to go. With our focused and long-term strategy, we continue to explore new markets and economies and are part of their development and growth.
We always raise the bar in anything we do. So this always requires us to be focused and sharp.
You used to be country manager in the Ivory Coast and Greek for Emirates prior to working in Vietnam. What are the differences in the business culture of Vietnam?
It is always exciting to work in a rapidly developing and growing country like Vietnam. It makes me proud to be a contributor in the success story of Vietnam.
Relationships are key in doing business in Vietnam. Strong relationships with clients will lead to trust, long-term commitment and eventually business growth.
Working for Emirates means you are a cosmopolitan that can blend in in different cultures and adapt easily to the different business environments.
What are your favourite aspects of the landscape and culture of Vietnam? And is your affection towards this country a driving factor in the decisions of Emirates in Vietnamese market?
 Coming from the U.A.E, which is mainly covered with desert landscape, I like the green landscape and the rainy weather that Vietnam is rich in. Some of my favourite places, which I always promote to my extreme sports and photography passionate friends, are the Son Doong caves and Ninh Binh province.
Vietnam is also very rich in culture and Hoi An is second to none in this field.
I sometimes feel like a tourism ambassador promoting Vietnam's attractions.
Emirates has flown more than 80,000 passengers into Vietnam last year. This shows our commitment to Vietnam and how Emirates connects people and places.
Thank you for the interesting interview!
Information about Mr. Mohammad Sarhan :
Based on the evaluations and expectations of Emirates, Mohammad Sarhan is an important factor for Emirates' development in Vietnam.
The famous Dubai-based airline appointed Mohammad Sarhan as Vietnam's Country Manager in March 2014.
After earning a degree as a Mechanical Engineer Mohammad Sarhan started his career as a Project Engineer in Dubai. He then joined Emirates and has been working in the aviation industry for the last 10 years.
Information about Emirates Airlines:
Emirates Airlines, based in Dubai, was founded in 1985.
Since its foundation, the airline has been awarded more than 500 international prizes, recognizing its efforts in providing outstanding customer services. The firm has enjoyed high and stable growth for 27 consecutive years.
Emirates operates a modern fleet of more than 240 aircraft, including 15 used for cargo flights.
Emirates flies to 150 destinations in 80 countries and territories across 6 continents.
Wanderlust Tips | Cinet