Vibrant Kuala Lumpur with numerous skyscrapers, flashy shopping malls, and massive architectural structures, ancient Malacca developing rapidly, Johor Bahru with diverse entertainment: Three unforgettable experiences you will have when discovering Malaysia.
[rpi]
An energetic city
One of the most vibrant cities in Asia, the Malaysian capital can overwhelm travellers with its skyscrapers and bustling streets, which are busy regardless of the time of day. Shopping is among the most popular activities for tourists visiting Kuala Lumpur. Shopping malls often sit right next to one another and are connected by pedestrian tunnels, creating one big maze of consumerism that can keep tourists occupied. The most popular shopping mall is Sunria KLCC inside the Petronas Twin Towers, the city's most iconic landmark. The mall has six floors filled with internationally famous fashion brands. Other shopping malls include Pavilion, Sunway Pyramid and Utalma.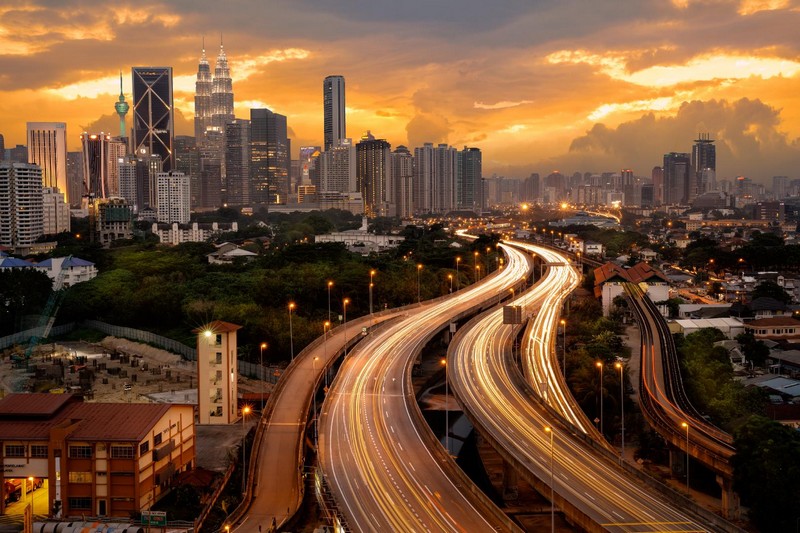 Shopping is not the only exciting experience Kuala Lumpur has on offer. Visiting the 7th tallest building in the world to enjoy a panoramic view of the entire city will leave you with a feeling of intoxication. Kuala Lumpur majestic skyline of tall buildings in harmony with the fresh, green space in between the buildings stretches out before your eyes. You can take the hop on – hop off bus to tour the streets, and to see another side of the capital city. It is dynamic, urban and modern, infused with the colourful influence of various cultures including Malaysian, Indian, and Chinese.
Transportation: There are direct, daily flights from Vietnam to Kuala Lumpur. Travel time is about 3 hours. Transportation in the city is very diverse; you have the choice of taxi, subway, elevated railway and bus.
Accommodation: Bukit Bintang and Chinatown are the busiest areas with many hotels with prices suitable for any budget located here. If your budget allows, stay at the Swiss-Garden International Kuala Lumpur or Berjaya Times Square Kuala Lumpur. Both of these hotels are located in close proximity to most tourist attractions.
Dining: Malaysian cuisine in general, and in Kuala Lumpur in particular, is a combination of Indian, Malaysian and Chinese dishes. Try hokkien mee noodles, char kway teow noodles, nasi lemak, satay skewers, rojak salad, tarik tea and cendol tea.
Attractions: Petronas Twin Towers, Menara Kuala Lumpur Tower (KL Tower), Chinatown, Batu Caves, Sultan Abdul Samad Building, Sunway Lagoon Theme Park, Aquaria KLCC, Jalan Alor food street in Bukit Bintang, Central Market, Lake Garden and the MUD show.
Malacca – Linking the past and the future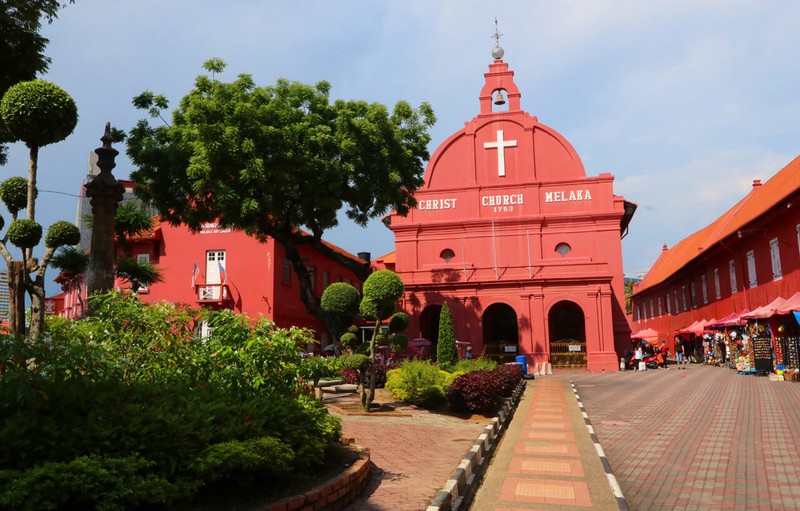 A mere two-hour car ride from Kuala Lumpur, Malacca City is the complete opposite of the bustling capital city. Immerse yourself in the peaceful atmosphere, with cars traveling slowly on the roads, and boats gently drifting along the river that divides the city in half. Half of Malacca is modern, with red buildings built in colonial architectural styles. This is best seen at the Dutch Square, in the city centre and the churches and museums on the hills. The other half of the city is ancient, houses are Chinese-styled and have red brick roofs, decorated with Chinese calligraphy and dragon shapes.
To fully enjoy the opposing beauty of this city, you will need to take your time to stroll around the diverse tourist attractions filled with greenery. Don't forget to take a tour along Johker Walk on a rickshaw, a three-wheeled vehicle colourfully decorated and blasting merry music. During sunset, enjoy the shimmering beauty of the Malacca river on a motorboat; the perfect ending to an exploration of this ancient yet modern city.
Transportation: From Kuala Lumpur you can easily catch a bus to Bandar Tasik Selatan station (BTS), which is a two-hour trip. At Melaka Sentral station, take bus No. 17 to get to the city centre.
Accommodation: Malacca has no lack of big hotels including Casa del Rio, but Chinese-style boutique hotels on Johker Walk are the most popular. You can also find accommodation along the Malacca River banks.
Dining: Hainanese chicken rice, laksa nyonya (curried noodle soup), and snacks like pai tee, tea and coconut smoothies are some specialties that you should indulge in.
Tourist attractions:
+ Stroll along Jonker Walk: Jonker Walk is the soul of Malacca. It is a small area, made up of peaceful streets and ancient houses. One of the most interesting things in Malacca is wandering through the old town and taking in the tranquil atmosphere. Visit the shops and old houses to really experience the space. You will find yourself stumbling across countless small and beautiful street corners.
+ Dutch Square: Dutch Square is very close to Jonker Walk. This dark pink area is the highlight of Malacca. Filled with colourful tricycles, the square is incredibly picturesque and photogenic.
+ A Famosa Fortress: Built by the Portuguese in the early 1500s, A Famosa Fortress served as ammunition storage and accommodation for captains and soldiers during war times.
What remains of A Famosa Fortress is a ruin, except for the Porta de Santiago stone gate, which has withstood the test of time for hundreds of years.
+ Visit St. Paul Hill and an ancient cathedral: This site is close to the Dutch Square, and was almost entirely destroyed by the English. What remains is an architecture marvel for tourists to explore.
+ Chengho Museum: The museum is situated inside an ancient house on Jonker Walk. The puppet show here tells the story of Chengho (the Christopher Columbus of Asia) and Malacca before colonial times. A must-see for history enthusiasts.
+ Take a walk along the Malacca River: Malacca is famous for its small white houses by the riverside. Take a walk along the river and soak in the atmosphere while sipping a cup of coffee. If your stay in Malacca allows, visit the Malacca Sultanate Palace museum, Masjid Selat Melaka (Malacca Straits Mosque), the museum inside Stadthuys building, Chengho museum and the Maritime museum.
Johor Bahru – An entertainment and shopping heaven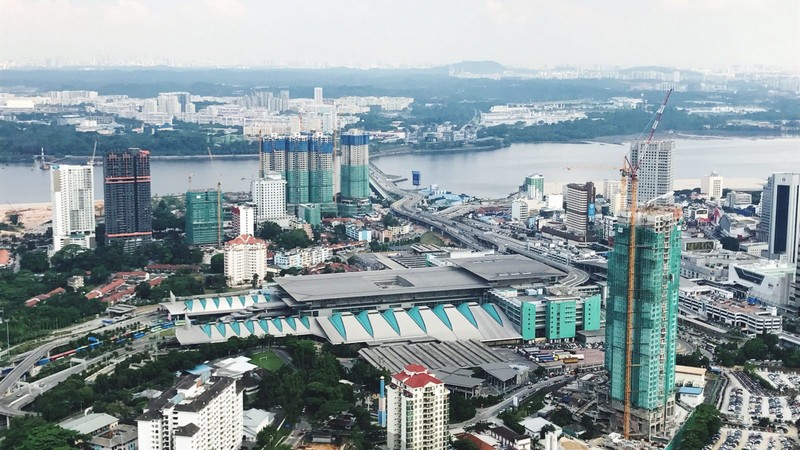 This gateway city to the south of the Malaysian peninsular is famous for being a shopping heaven, thanks to countless bustling shopping malls around the city. Most of them are open until 10 p.m. and regularly offer attractive sales. The most prominent is Johor Premium Outlet conveniently located on the border between Singapore and Malaysia; perfect for travelling shoppers. Johor Premium Outlets offers many high-end brands including Coach, Versace, Armani, Salvatore Ferragamo, Adidas, Nike, Ralph Lauren and Timberland, at discount prices with 20 – 70% reductions. Shoppers can grab brand name bargains. However, the biggest attraction in Johor Bahru is Asia's first Legoland. Within the park's 30-hectares you can admire all the wonders of the world as miniature Lego models. India's Taj Mahal, The Great Wall of China and even the ancient town of Vietnam's Hoi An are on display. The park also offers thrilling theme park attractions including roller coasters and water slides, which promise an unforgettable vacation. Other theme parks to visit in Malaysia during a family trip include Hello Kitty, Angry Bird and the Little Big Club.
For lovers of the ocean, Johor Bahru has many beautiful islands close by: Pulau Rawa, Pulau Sibu, Pulau Aur, Pulau Besar and Pulau Pemanggil. The ocean here is clear blue, and magnificent seaside resorts will please even the most demanding travellers. If you love exploring nature, you will be fascinated by the wildlife in Endau Rompin national park, home to many unique tropical creatures.
Transportation: You can get to Johor Bahru with a direct flight from Vietnam, or take a bus from other cities in Malaysia. Or take time off from a trip to Singapore to visit Johor Bahru by international bus.
Accommodation: In addition to seaside resorts, there are a variety of options for hotels and motels. Room rates range from 10 – 150USD.
Dining: In addition to popular Malaysian dishes, Johor Bahru has local specialties including apam balik pancakes, chee cheong fun (rice noodle rolls), ramly burger and assam laksa (a kind of noodles).
Other interesting attractions: Royal Abu Bakar museum, Johor Bahru's government buildings, Sultan Abu Bakar mosque, Desaru fruit farm and Endau Rompin national park.
TIPS:
– The ideal time to visit Malaysia is from April to September, when the weather is dry and the average temperature 29 – 35 degrees Celsius.
– Transportation: There are many direct flights from Hanoi and Ho Chi Minh City to Malaysia, offered by Vietnam Airlines, Air Asia, Jetstar and Malaysia Airlines. Round-trip airfare range from 200 – 300 USD.
– Language: The official language is Malaysian, but most locals can communicate fluently in English.
– Currency: The official currency is Malaysian Ringgit (RM). The exchange rate is 5,600 VND/RM.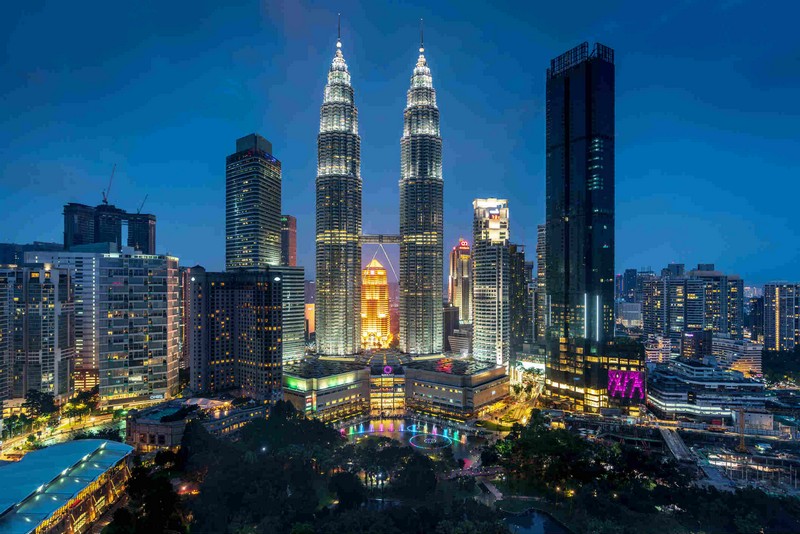 Other things to consider:
– You must have purchased a round-trip flight ticket, which will be checked at customs when entering the country. You should also prepare about 500USD in cash.
– Be careful when travelling by taxi, as some drivers do not calculate the fare according to the speedometer. It is best to bargain about prices beforehand.
– In Malaysia and especially Kuala Lumpur, it can rain very suddenly, so always take an umbrella.
– You should dress properly and be polite. Most families in Malaysia want guests to take off their shoes outside before entering their house. Guests will be offered sweets, and refusing is considered impolite.
– Do not make calls using hotel landlines, as charges are high. You can buy phone cards to make calls at public phone booths.
– When travelling in Malaysia, avoid walking around at night on unfamiliar, quiet roads. Always bring a map so as not to get lost.
– Don't be afraid to bargain, especially if you shop at affordable markets in Chinatown or the Central Market.
Trang Ngoc | Wanderlust Tips | Cinet