(#wanderlusttips #kophiphiisland) Regarded as one of the most beautiful islands in Thailand, Koh Phi Phi is also known as heaven on earth. The scenery here can overwhelm visitors with its majestic green cliffs, crystal clear water and numerous kinds of fish and marine animals freely swimming in the golden sunlight.
[rpi]
Ko Phi Phi is an archipelago, which consists of six smaller islands located in Krabi, Thailand. The most well known islands are Phi Phi Don and Phi Phi Leh both more commonly known as Phi Phi island. The island is always busy with its many restaurants, hotels, tour agents and souvenir shops. The main beach can get crowded and noisy as white sand, clear blue water and beautiful surrounding is popular with tourists. Phi Phi island is quite small and can easily be explored on foot or by bike. Numerous exciting activities are offered here including kayaking, diving and tours exploring caves. Both the sunset and sunrise on the island are absolutely stunning and romantic.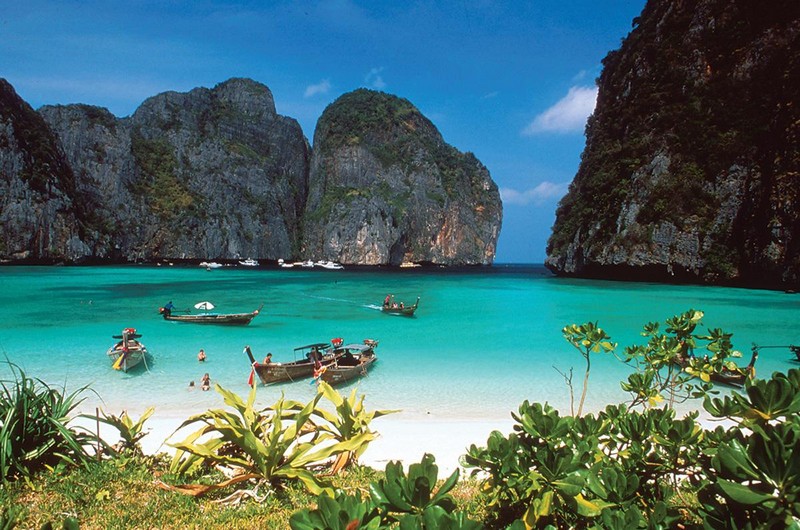 On Phi Phi you can book tours to visit nearby islands with prices ranging from 600 – 1,400 Baht. On these tours tourists explore beautiful islands and can freely swim in the clear blue ocean. Phi Phi also has an exciting nightlife, which attracts young visitors. There are often parties on the main beach, with drinks, fire dances and great music where you can mingle and enjoy the exiting atmosphere.
Ko Phi Phi is one of Thailand's most attractive tourism destinations so prices are relatively high. The main street leading to the beach is lined with seafood restaurants, with prices starting from 150 Baht. Accommodation prices for motels, hotels or resorts in Ko Phi Phi are expensive at 800 – 1,000 Baht for a motel room. To reach Ko Phi Phi fly from Vietnam to Bangkok and take another flight or bus to Krabi or Phuket. From here, you can take a canoe or ferry to the island. If you only visit Koh Phi Phi island boat rides from Krabi are your best option.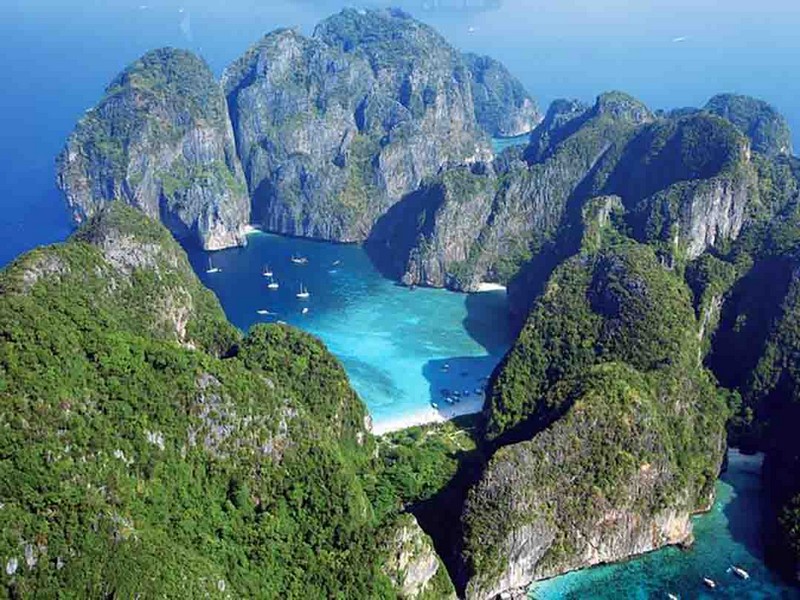 Hoang Linh | Wanderlust Tips | Cinet