(#wanderlusttips #InterContinentalHanoiWestlake) InterContinental Hanoi Westlake has organized many vibrant activities to fund the newly launced the IHG® Foundation which focuses on helping communities develop hospitality skills, supporting those impacted by disasters, encouraging grassroots community groups, and protecting the environment.
[rpi]
This is a week-long campaign which took place between September 26 th and October 3 rd, featuring a series of activities to pledge our support to the program. For each activity a colleague or a guest takes part in, IHG will donate 1USD into the IHG® Shelter In A Storm Fund on their behalf. IHG® Shelter in a Storm is a disaster relief program created by the InterContinental Hotels Group (IHG), which guides IHG hotels and resorts through the best way to respond when disaster strikes. Activities include a week-long charity fair; cleaning the hotel's surrounding areas and part of West Lake; inviting our guests and colleagues to ride on an exercise bike set up in the health club, treasure hunt game around West Lake, IHG Foundation Day co-hosted with Crowne Plaza West Hanoi, and Blood Donation Day in cooperation with The National Institute of Hematology and Blood Transfusion.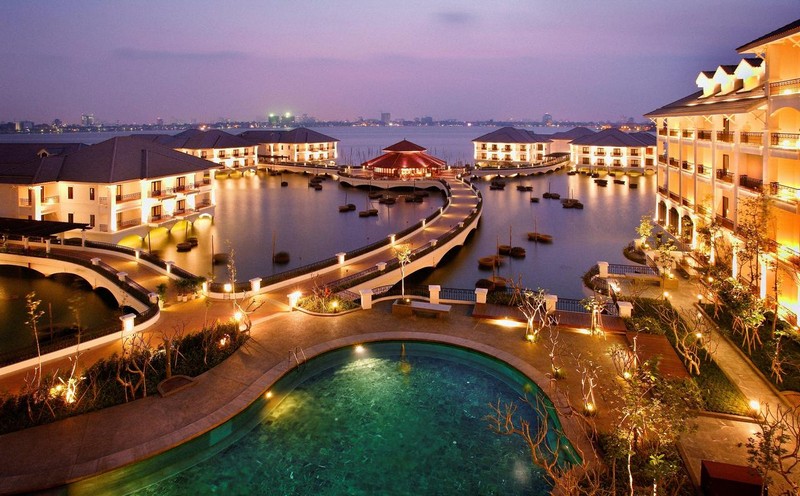 "We believe this is an important initiative to make a difference to our local communities who face hardship from time to time. We again look forward to hearing the amazing stories of how these funds are immediately directed to support people around the world", said Adam McDonald, General Manager of InterContinental Hanoi Westlake.
Wanderlust Tips | Cinet