I arrived in Hung Yen on an autumnal day in November as the first rays of gentle sunshine shone through the gaps in the dense foliage, the early morning dew cooled my skin, it was really rather chilly. Hung Yen is a far cry from other places on my bucket list. Tranquil and serene, it is almost as if it is hidden inside a mysterious world which needs to be discovered.
[rpi]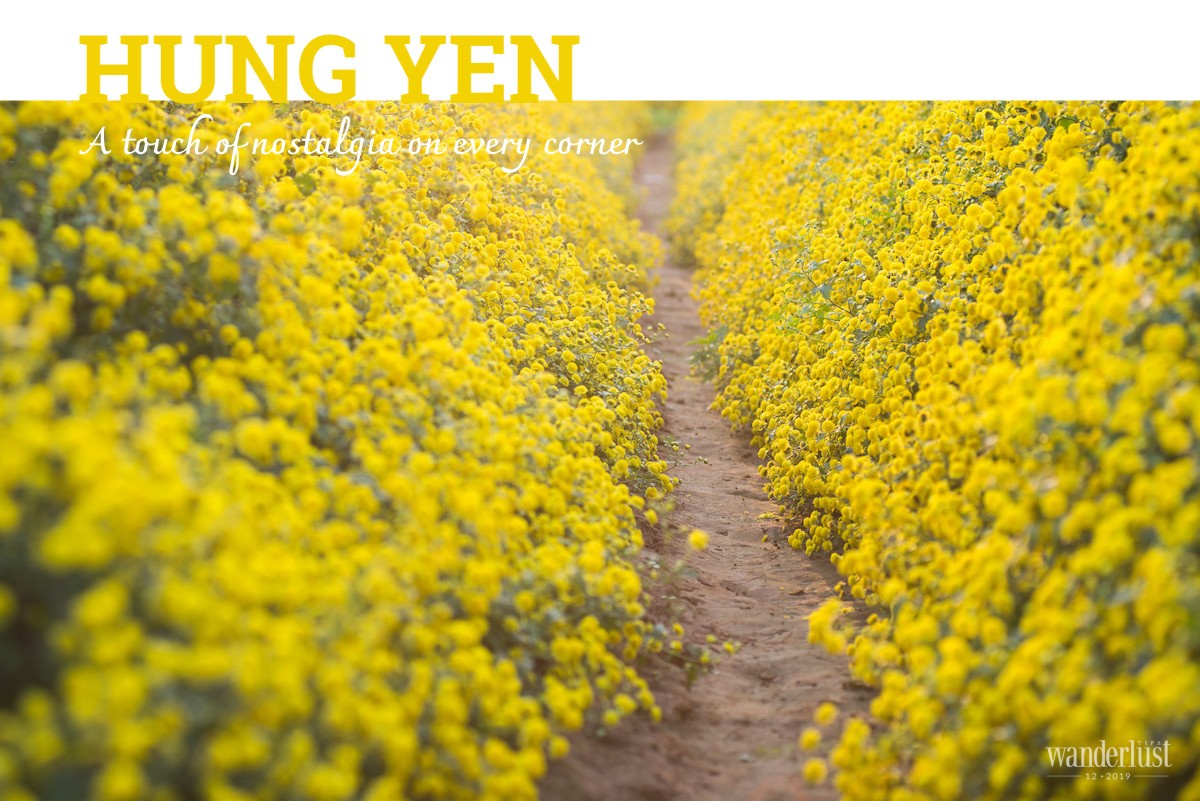 My trip to Hung Yen was spontaneous, the idea sprung to mind one afternoon and the next day I took a two-day trip to Hung Yen. I quickly searched for some information about the place, I discovered that Hung Yen was an ancient alluvial plain, located in the central region of the Northern Delta, adjacent to Hanoi. Although the local tourism is not particularly developed, Hung Yen is home to more than 1,800 historic relics, thousands of valuable materials, antiquities and more than 400 traditional festivals. Additionally, the province is the home of traditional cottage industry villages and unique folklore treasures imbued with Vietnamese identity. Reading such interesting facts about Hung Yen, I waved goodbye to hectic Hanoi to visit this mysterious province.
THE PEACEFUL BEAUTY OF A BYGONE ERA
Something that stuck out to me about Hung Yen was the smells wafting in the air. The aromas of incense mingled with the fragrant ancient wood made my soul feel relaxed and comfortable. The scents seemingly oozed from every house, road, tree, grass and even footstep of the locals. Curiosity got the better of me and I wanted to visit Thai Lac pagoda, one of the three oldest wooden pagodas in Vietnam. I wondered how the famous pagoda compared to others, as Vietnam is famous for its Buddhist culture and home to hundreds of unique architectural temples and pagodas.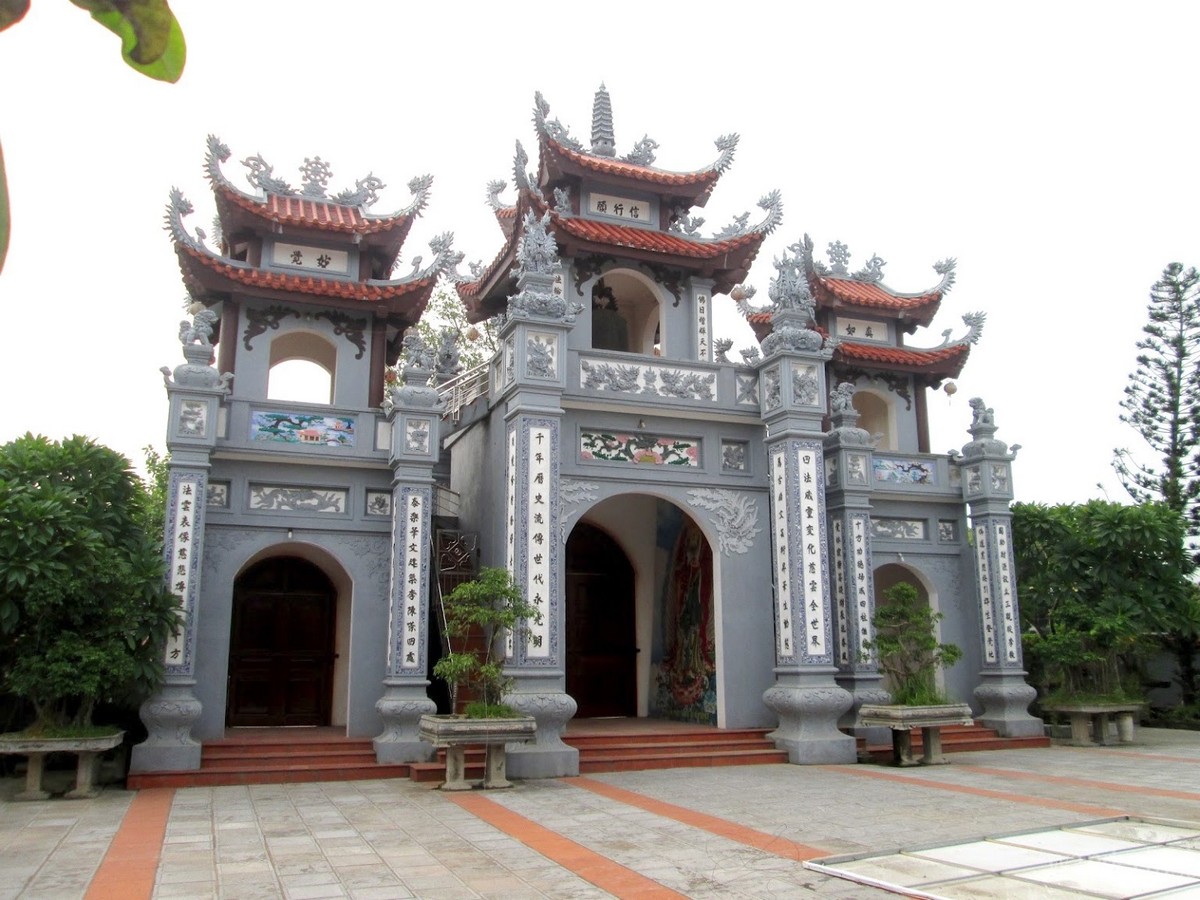 Thai Lac pagoda, also known as Phap Van Tu, is located in Lac Hong Commune, Van Lam District. The pagoda traditionally worships Buddha and Ms Phap Van, the Goddess of Cloud. Built under the Tran Dynasty's reign, its layout follows the structure of "Noi Cong Ngoai Quoc". The architecture of the pagoda is imbued with the signature aroma of natural wood. The pagoda was honoured as a special national relic in 2018, so when visiting here I was in absolute awe of the exquisite talents carved by the ingenious hands of ancient artisans. Idyllic and peaceful, it evoked a sense of contemplation and nostalgia in the hearts of people.
Each crack in the wooden pillars seems to evoke an inspirational story of Vietnamese culture and history. The smell of ancient wood mingled with incense takes people back in time. In Thai Lac pagoda, the most valuable relics are the 20 wooden bas-reliefs dating back to the Tran Dynasty. I was extremely impressed with the reliefs that depict fairies riding phoenixes and playing the flutes and other traditional instruments. I felt as if I was lost in a remarkably fanciful world. Although I did not spend much time at Thai Lac pagoda, I still felt the wholly sacred and ancient beauty of Hung Yen. Over the course of time, Thai Lac pagoda has remained an important destination for local people to immerse themselves in the peace and tranquillity whilst transporting themselves back in time.
HERBAL AROMAS WAFT IN THE BREEZE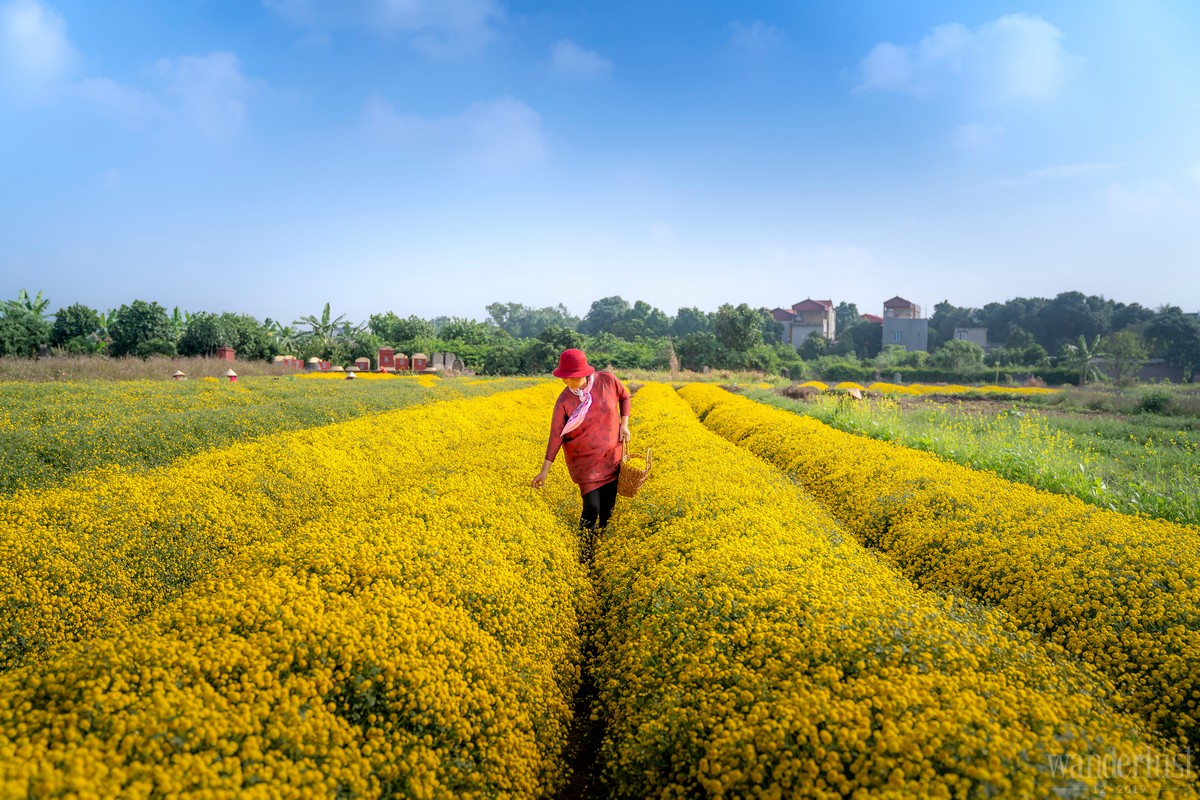 For a long time, it has been said that Nghia Trai is a "sanctuary of medicinal herbs" nationwide. The village is home to a wide range of different herbs from popular medicinal herbs such as Perilla, Vietnamese balm and Plantago major to a variety of precious herbs such as chrysanthemum, Desmodium styracifolium and patchouli. Arriving at the village gate, visitors can immediately sense the pleasant aroma of herbs. The lush green herbs are planted everywhere in the courtyards, farmland and even along the roadside.
Sipping a cup of fragrant tea, the locals confided in me that "The medicinal herbs are considered as the devotion of the villagers and they always show their love, passion and respect for the traditional handicraft. All Nghia Trai villagers from old to young have a good understanding of herbal remedies, but not every family practices medicine". Aside from planting, processing and trading medicinal herbs, Nghia Trai is famous for providing remedies and diagnosing diseases according to traditional medicine. The traditional remedies of the villagers have been preserved and passed down from generation to generation.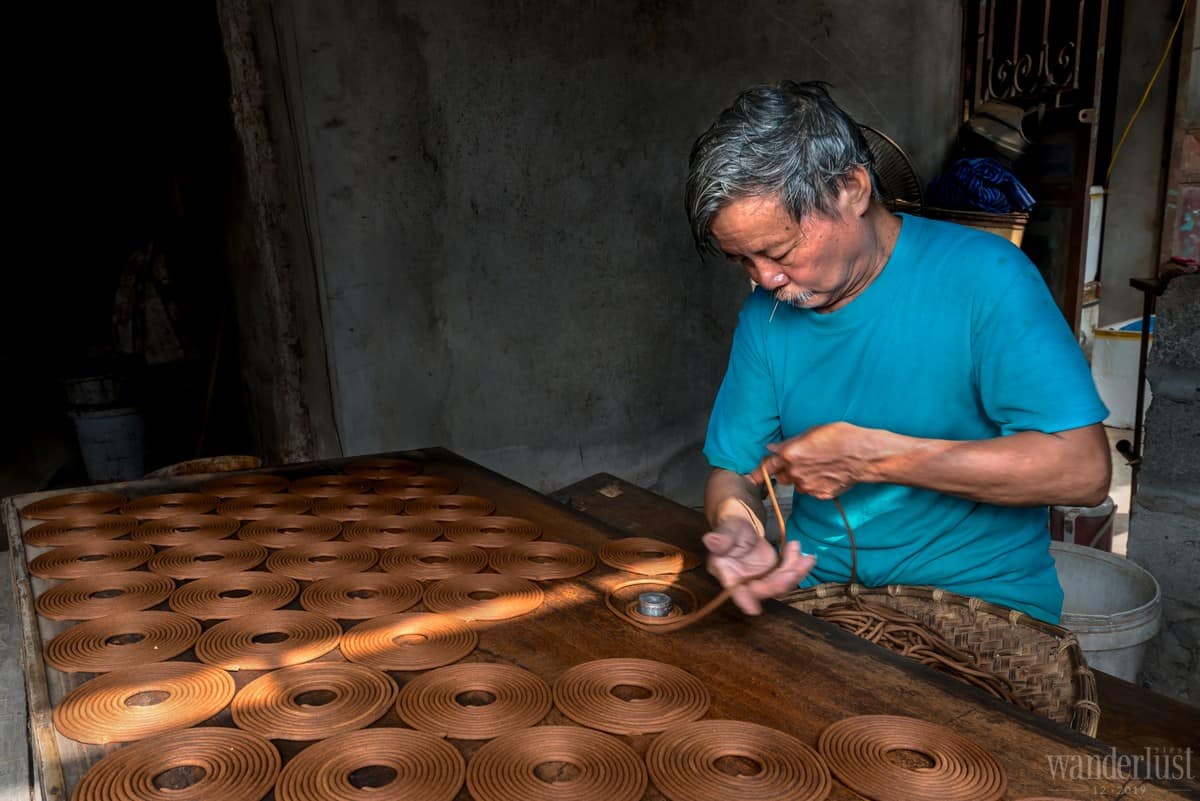 It can be said that the villagers seem not to be affected by diseases, especially incurable diseases. Elderly people are still healthy and agile despite their age. I waved goodbye to Nghia Trai medicinal village, but two sentences carved at the communal house of the head of the village still played on my mind, "Than but ang tien dang khoa bang – Thanh y truyen hau the luu danh". It means that no matter where the villagers go, the first thing they do when they return to the village is to go to the temple to pray. The aroma of medicinal herbs always spreads and oozes in the hearts of the villagers, reminding them of their origin and homeland.
RUSTIC AND ANCIENT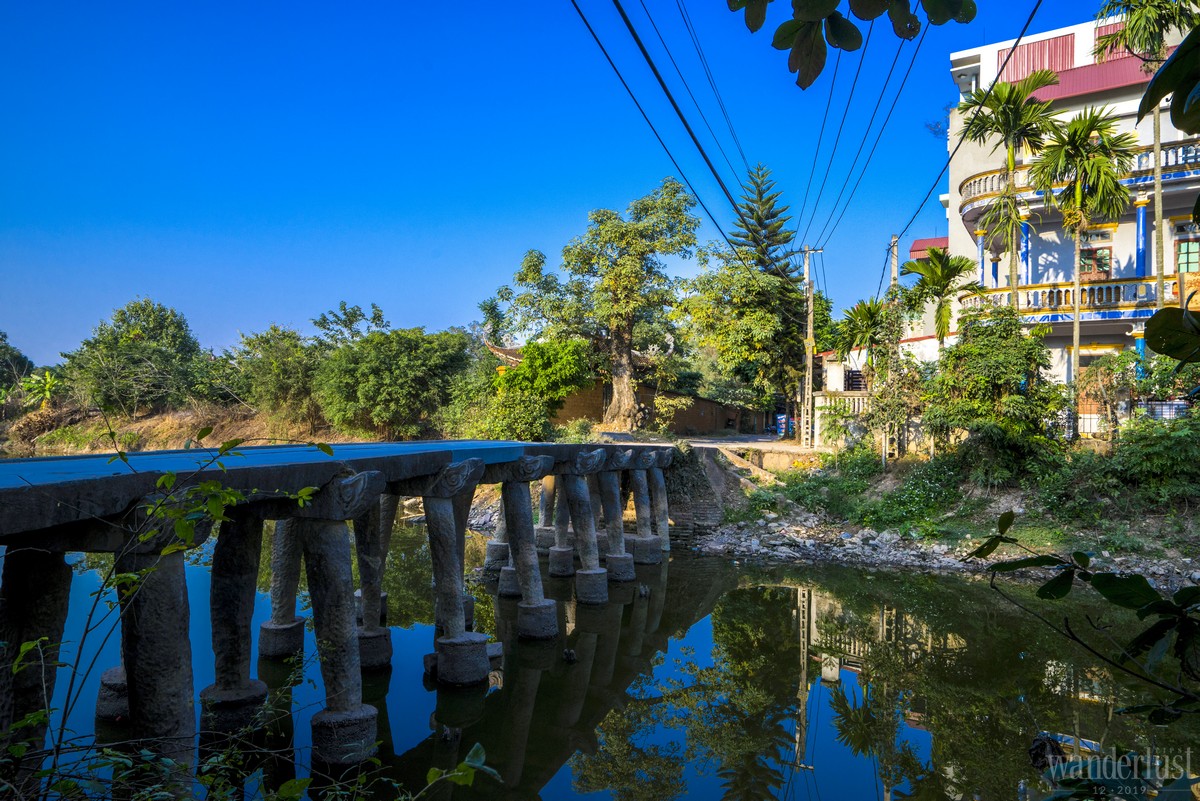 I had the opportunity to visit Nom village instead of Pho Hien – a famous destination in Hung Yen. Because of my tight schedule, I really wanted to escape to a lesser-known place to immerse in my own world. Dai Dong ancient village, also known as Nom village, with the signature smell of ancient moss wafting in the air. The village is also home to many ancient structures that can be considered comparable to Duong Lam ancient village. Walkthrough the majestic village gate, under the shadow of the old banyan trees and stroll along the brick road which is more than 100 years old. All of the ancient structures, cultural features and Vietnamese architecture form a beautiful picture which captivates people's hearts. Nom village is beautiful, rustic, peaceful and somewhat nostalgic.
Every corner of the idyllic Dai Dong village beholds a serene beauty with ancient architecture, traditional culture and friendly people. Travelling here makes visitors feel that the past 100 years have been a dream. Over the course of time, the village has retained its unique colourful beauty and its own distinctive identity. Another attraction in Nom village is Nom pagoda, also known as Linh Thong Co Tu. The pagoda was built in an Asian architectural style, typical of ancient Vietnamese pagodas. More than 100 terracotta statues and intricate sculptures have been preserved in Nom pagoda.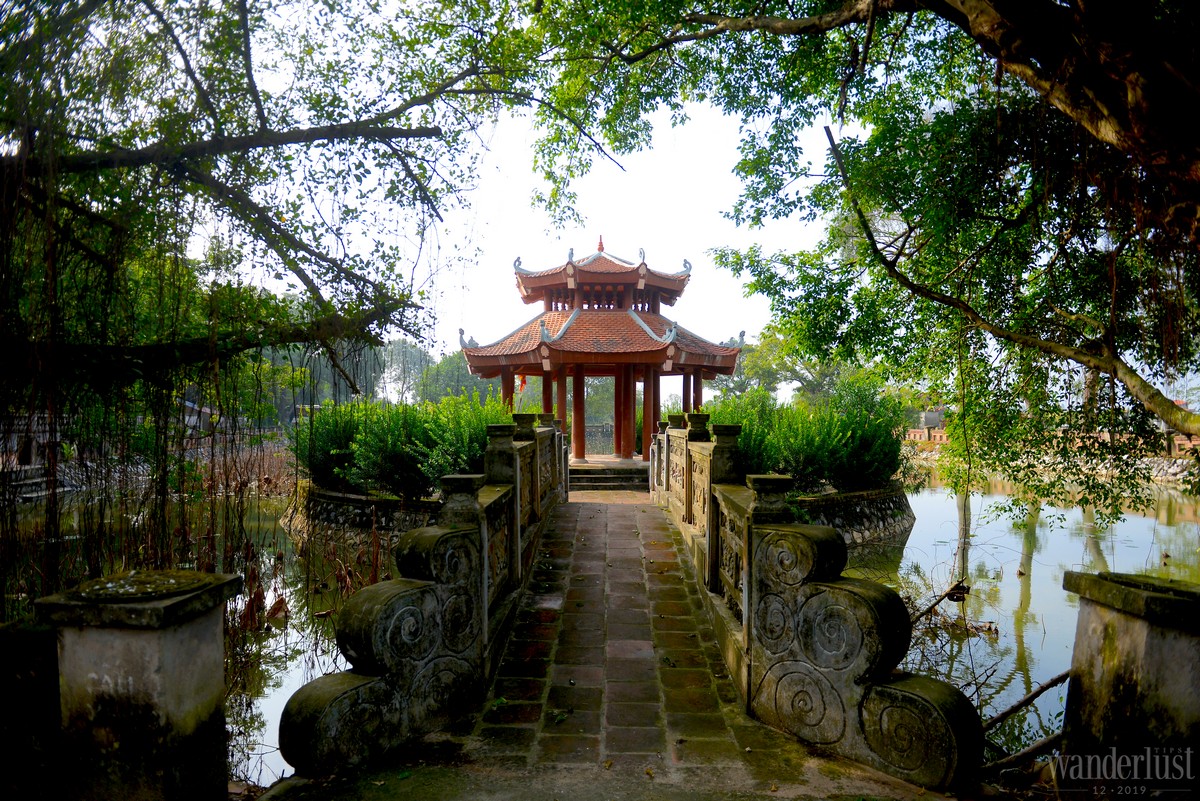 Aside from its ancient architecture, I was extremely mesmerised by its sacredness and peaceful simplicity. Under the shadow of the ancient banyan trees, I strolled along the old brick road. I visited Tam Giang communal house and admired a green stone bridge crafted with a dragon-shaped head and visited traditional Vietnamese houses of big families. I only stayed for two days, but I got the feeling that time seems to stand still in Hung Yen. In the tranquil streets, there was only me standing by the ancient houses, a strange yet familiar feeling filled my heart. I pointed my camera and then at that moment, I felt like I had the whole world at my fingertips.
W.TIPS
TRANSPORTATION TO HUNG YEN 
There are many transport options to travel to Hung Yen:
>> Motorbike: It takes more than two hours to go from Hanoi to Hung Yen City by motorbike. You can follow the new interprovincial route which is very airy and safe.
>> Ferry terminal: If you are excited about observing the natural surroundings, please ask for directions to Hong Van ferry terminal. After taking a ferry ride, follow the road to reach Hung Yen City.
>> Bus: From Hanoi, there are many bus routes to Hung Yen including 208, 209 and 205. You can catch a bus at Gia Lam bus station, the ticket price is approximately VND50,000 per person.
TRADITIONAL FESTIVALS IN HUNG YEN
>> Chu Dong Tu Festival
When: 10th to 12th February of the lunar calendar.
What happens: 9 communes hold a procession on land from communal houses to Da Hoa temple; 8 other communes hold a procession on water from Hong River to Da Trach Temple; Trong Quan singing.
>> Ghenh Temple Festival
When: 11th to 14th March of the lunar calendar
What happens: Water procession, Moc Duc, palanquin procession, sacrifices, incense offering, Quan Ho singing, Cheo singing and some traditional games.
>> Ban Yen Nhan Festival
When: 11th April of the lunar calendar.
What happens: Palanquin procession, chess-playing, cockfighting, votive dance, casting cards, water procession, Moc Duc, palanquin procession, sacrifices, incense offering, Quan Ho singing, Cheo singing and some traditional games.
MUST-TRY LOCAL DELICACIES IN HUNG YEN
– Longan
– Dong Tao chicken
– Gau Village round glutinous cake
– Sweetened longan and lotus seeds
– Phu Thi stuffed pancake
SIGHTSEEING ACTIVITIES IN HUNG YEN
>> July is the season of the longan harvest and the lotus blooming in Hung Yen, so visitors here can be mesmerised by the delicate aroma. Additionally, visitors can enjoy traditional delicacies such as sweetened longan and lotus seeds.
>> "The first is Kinh Ky, the second is Pho Hien". If travelling to Hung Yen, you should visit Pho Hien, dubbed as a "Tieu Trang An". This place was a huge commercial port in the 13th century and now preserves 200 cultural and historical valuable relics.
>> Pay a visit to other traditional villages, for instance, Ban for soybean sauce, Thon Cao for musk incense, Long Thuong for bronze casting, Phu Ung for silver carving and dried longan making.
Hang Nga | Wanderlust Tips