From thundering cascades to fairytale trickles, it is no secret that the USA is home to an amazing variety of stunning waterfalls. Check out our list of the best waterfalls, all worth a stop on your next adventure.
[rpi]
BURNEY FALLS IN REDDING, CALIFORNIA, USA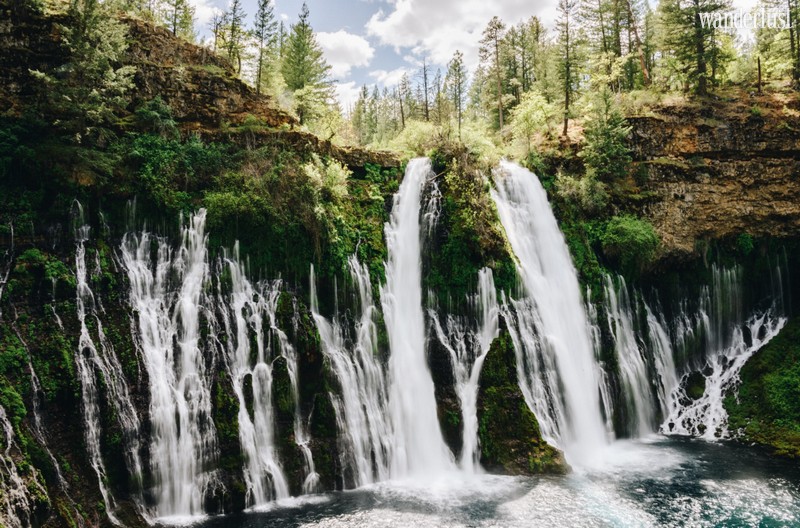 Located in the McArthur-Burney Falls Memorial State Park near Burney in Shasta County, California, Burney Falls was so well-loved that even President Theodore Roosevelt Jr. referred to it as the "Eighth Wonder of the World". Aside from its fairly impressive dimensions at 132 feet in height, this cascade in the USA boasts timeless scenes of deep sapphire blue. Moreover, it has a rather unique characteristic where most of its 100 million gallons of flow came out from the middle of the cliff. You can opt to traverse a quarter-mile path to the base or take the one-mile Burney Falls Loop Trail to ogle the waterfall from multiple vantage points.
RAINBOW FALLS IN WATKINS GLEN STATE PARK, NEW YORK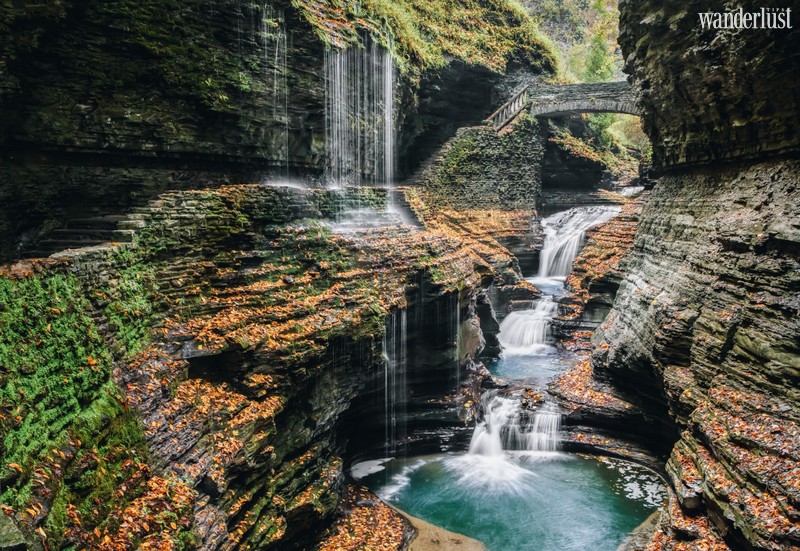 If you are making your way to the Finger Lakes region in the USA, do not miss the chance to see Rainbow Falls that was once a part of the incomparable Yosemite National Park. This classically shaped block waterfall intrigues many explorers with the presence of basalt columns beneath the waterfall's vertical drop. If you want to cool off, go down to the San Joaquin River right in front of the waterfall where the river would be calm enough for a soak or swim. Also, hikers can extend the hike by pursuing the much quieter Lower Falls or going upstream towards the Minaret Falls.
PALOUSE FALLS IN WASHTUCNA, WASHINGTON, USA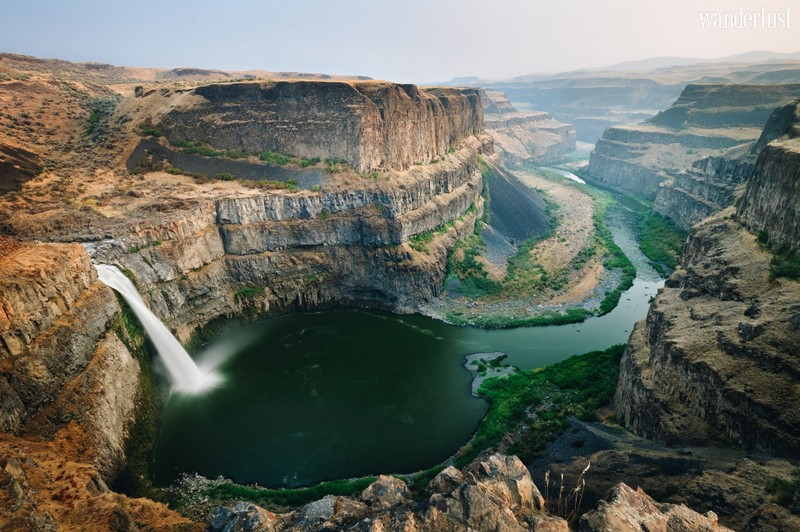 Located in Palouse Falls State Park in southeastern Washington in the USA, Palouse Falls is amongst the last active waterfalls on the Ice Age floods path. This 200-foot wonder was carved more than 13,000 years ago and named Washington's state waterfall in 2014. Here, you will see clouds of mist billowing past its sheer rock walls. Many photographers have set up a camera and tripod to capture the falls in the changing light.
SHOSHONE FALLS IN TWIN FALLS, IDAHO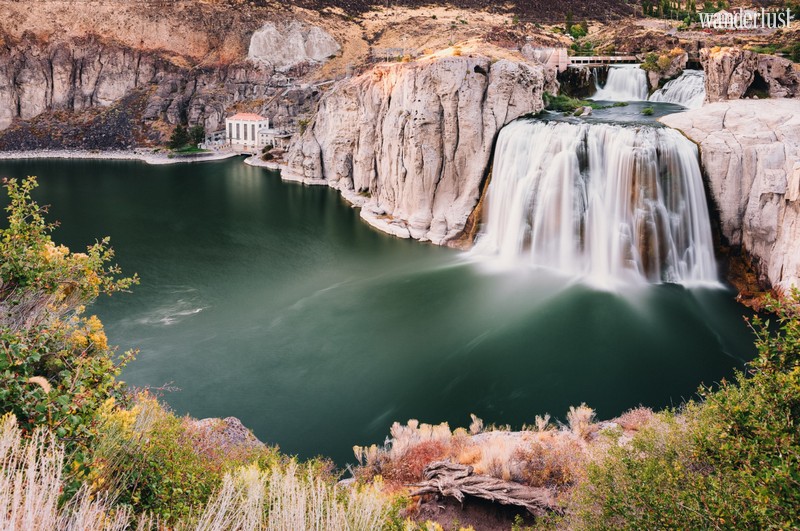 Known as the Niagara Falls of the West, Shoshone Falls located at the edge of Twin Falls is 212 feet high and around 900 feet wide, making it one of the largest waterfalls in the USA. The falls offer a unique blend of recreational facilities, including playgrounds, hiking trails, picnic areas, a boat ramp, swimming and a scenic overlook. The flow of the water varies by season, spring is the best time to visit, but you should check the Shoshone Falls live feed before setting out.
WAILUA FALLS IN KAUAI, HAWAII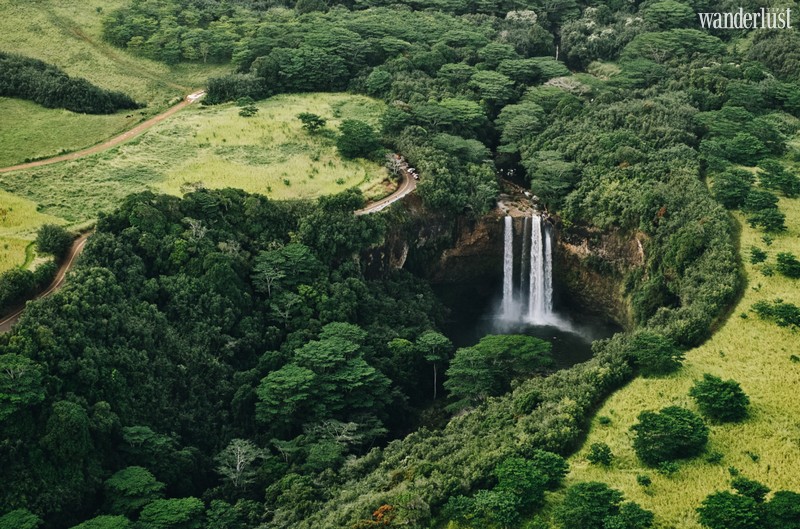 If you have ever fantasised about seeing a double-tiered waterfall in the USA, then get ready to turn your fantasy into reality at the gorgeous Wailua Falls that was featured in the opening scene of the long-running TV show Fantasy Island. Running at the southern terminus of the Wailua River, the double falls spill from an 80-foot cliff into a 30-foot pool and sometimes merge into one raging cascade after heavy rains. This waterfall can be seen from the parking lot, only 15 minutes north of Kauai's Lihue Airport.
ST. LOUIS CANYON FALLS AT STARVED ROCK STATE PARK, ILLINOIS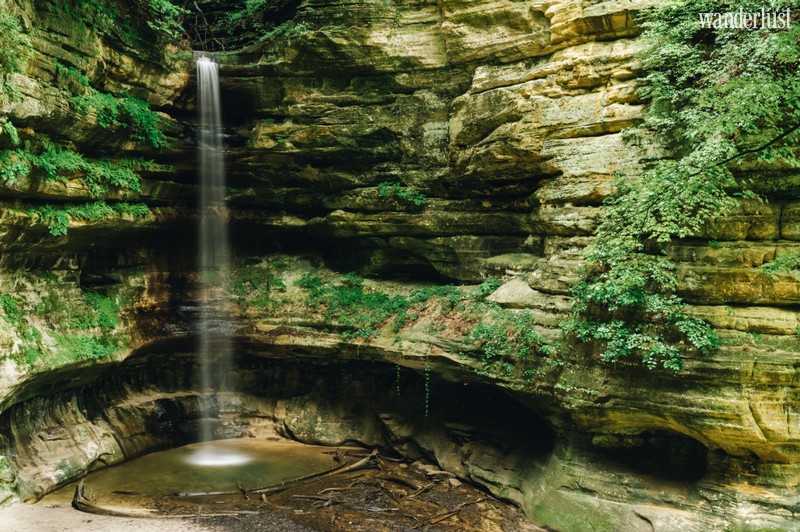 Nestled amidst rural cornfields, just two hours southwest of Chicago, Starved Rock State Park is catnip for waterfall chasers. The St. Louis Canyon falls is one of Starved Rock State Park's big waterfalls and a favourite amongst visitors. The falls offer a great glimpse into the dramatic splendor of nature as well as a little bit of awe-inspiring adventure. It can be quite busy in high season, so make sure to plan before you travel.
DRY FALLS NEAR HIGHLANDS, NORTH CAROLINA, USA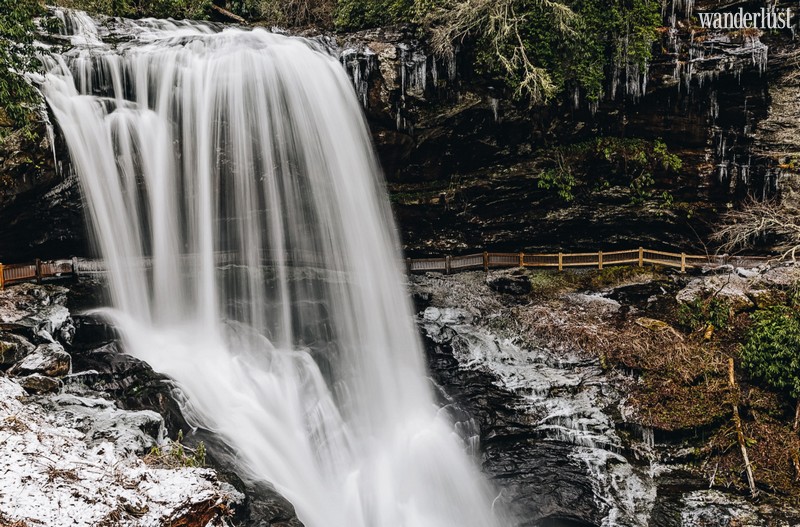 Located a few miles outside of Highlands, Dry Falls is a very famous waterfall in the USA. This 75-foot waterfall plunges from an overhanging rock outcrop, creating beautiful white flowing water tendrils that dive into a rocky riverbed below. There is also a short, paved trail that arcs down to the falls and dives behind the tumbling waterfall, exploring a small cave and catching some breezy mist from the falls. Note that slippery rocks can be extremely dangerous, so do not climb, stand on or jump from any waterfall.
Wanderlust Tips