(#wanderlusttips #PalmgardenresortHoiAn) A spectacular culinary exchange dinner between Iron Chef David Thai and chefs of the resort will take place at 6:30PM, October 23, 2016 aiming to exchange experiences of cooking, tasting, food decoration of culinary experts.
[rpi]
Guests will enjoy the talented David Thai's performance with 3 irresistible dishes: Oven Roasted Whole Lamb, American Rib-Eye Steak, and Vietnamese salad and other Hoi An specialties and BBQ fresh seafood such as king prawns, whole mackerels, squids, scallops will be cooked by Palm Garden Resort's chefs.
Iron Chef David Thai is Vietnamese – French and has nearly 20 years in the culinary. He used to work for many famous brand hotels such as Park Hyatt in Dubai, Spain, Jordan and made his name at Pur Restaurant – Park Hyatt Paris, Vendome that awarded Michelin Star. Now, he undertakes the position of Vice President of Disciple Escoffier International in Vietnam. He is well-known in fusion styled Western – Asian cuisine, especially Vietnamese cuisine.
Palm Garden Resort's Chef Nguyen Doanh, who will accompany with Iron Chef David Thai during the buffet, also has 20 years in the culinary and used to attend many culinary events.
Price: VND565,000 / adult, including a glass of house wine or soft drink (exclusive of 5% service charge & 10% tax).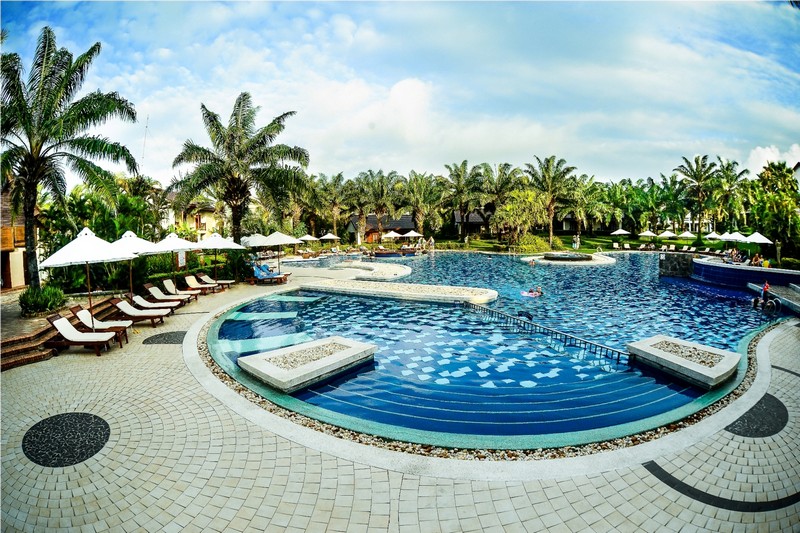 Palm Garden Resort
Add: Lac Long Quan Street, Cua Dai Beach, Hoi An City, Quang Nam Province, Vietnam.
Tel: (+84) 510 3927 927
Wanderlust Tips | Cinet