(#wanderlusttips #Britaincoast) Shipwrecked Mariners' Society's annual photo contest which prolongs till August 5, 2016 has revealed some breathtaking photos of Britain's sea. Contest aims to find the ultimate sea view that best captures Britain's reliance on and relationship with the sea
[rpi]
In a world filled with exotic destinations and budget travel options, some of the greatest treasures are found close to home.
Britain's stunning coastline is filled with wonder – from spectacular beaches and awe-inspiring sunrises to thrilling piers and pretty fishing villages where residents put in an honest day's work.
These breathtaking images, which are vying for top prize in an annual photo competition held by the Shipwrecked Mariners' Society, celebrate Britain's enduring connection with the sea.
One of the dramatic snaps taken by photographer Trevor Shelley shows a rock pool beneath the orange glow of the sky at Hartland Quay, on the Hartland Peninsula in North Devon, where tourists gather to watch waves crash against the cliffs.
Another entry, submitted by Gordon MacPherson Sr, shows a fascinating sunrise from a cave on Seaham Beach, County Durham, a month ago.
The photo contest aims to find the ultimate sea view through a photo that best encapsulates Britain's reliance on and relationship with the sea, its merchant ships and fishermen, coast and harbours, and ports and wrecks through work, recreation, art or sport. The deadline for entries is 5 August.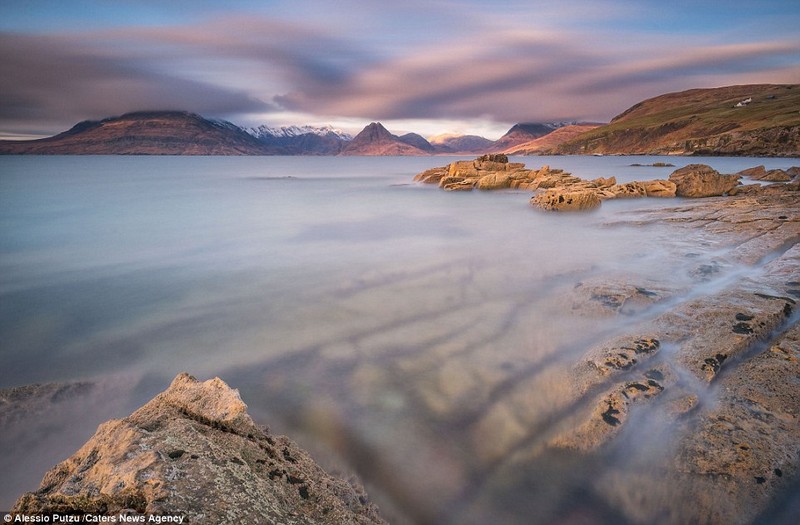 Daily Mail | Wanderlust Tips | Cinet