In Bangkok, on 1st June 2017, Bangkok Airways, the Asia's boutique airline and Hong Kong Airlines, the Hong Kong based full-service carrier, have entered into codeshare partnership, giving travelers enhanced connectivity between Hong Kong and Thailand.
Under the agreement, Hong Kong Airlines customers can now travel with Bangkok Airways to Koh Samui directly from Hong Kong or via Bangkok using its domestic flights between Bangkok and Koh Samui.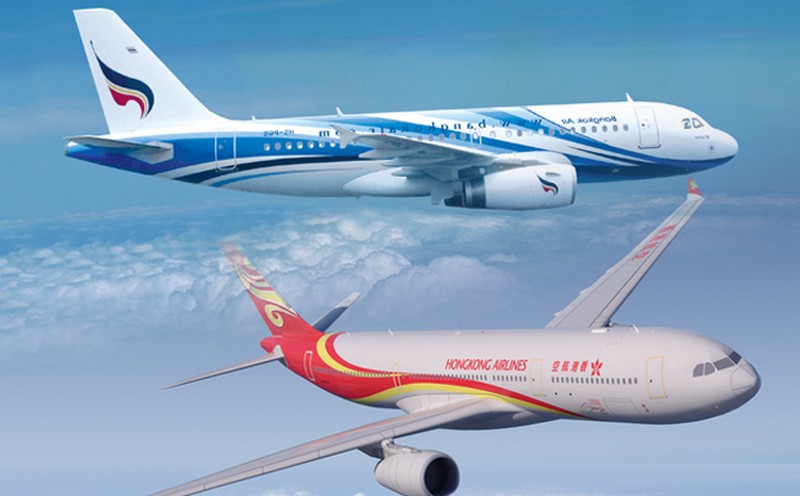 Mr. Puttipong Prasartthong-Osoth, President of Bangkok Airways said, "This new codeshare agreement with Hong Kong Airlines is yet another important milestone and an exciting development in the continued growth of Bangkok Airways. It allows us to give passengers a convenient and seamless access to and from Samui, either on our non-stop twice daily service from Hong Kong to Koh Samui or on multiple daily domestic flights between Bangkok and Koh Samui. Moreover, Hong Kong Airlines' passengers traveling on Bangkok Airways will enjoy the boutique airline's unparalleled services such as lounge access and in-flight meal."
Mr Li Dianchun, Chief Commercial Officer, Hong Kong Airlines said, "We are very glad to welcome Bangkok Airways as our latest codeshare partner. Hong Kong Airlines launched the route to Bangkok since 2010 and now the city has become one of our best connected destinations with 37 weekly flights currently. The codeshare provides more flexible travel options by enabling our passengers to travel to Koh Samui, another hot destination in Thailand, directly from Hong Kong or through our flights between Hong Kong and Bangkok and connect their journeys to and from Samui."
The codeshare flights has opened for sale on 1st June 2017 and for travel effective from the same day. Flight tickets under the codeshare agreement can be purchased via your preferred travel agents.
Wanderlust Tips | Cinet