To  be immersed in the warm prestine water of ocean or lie-stretched out in the sun-drenched soft sands, you should take notice of some tips which have been suggested by Wanderlust Tips Magazine in our April Issue.
[rpi]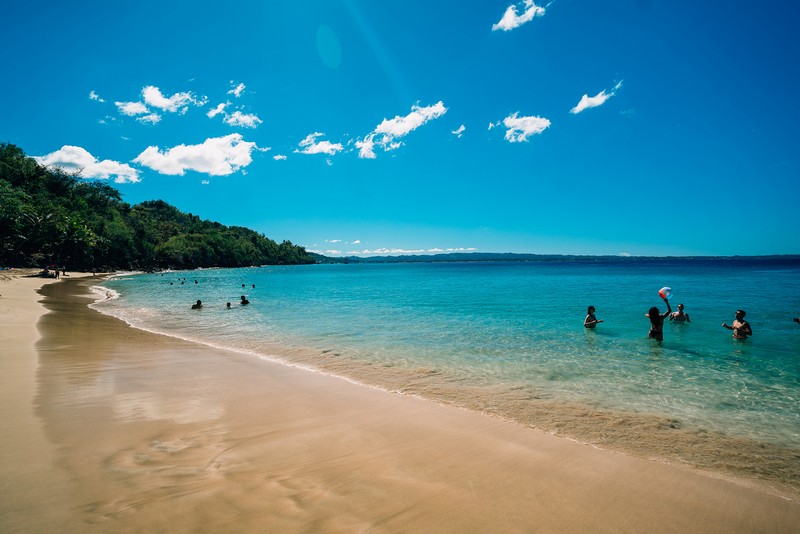 Pack at least two swimsuits for your beach vacation. Light shorts, skirts and T-shirts keep you cool and refreshed. Wear sandals instead of shoes to allow your feet to breathe. Bring towels and swimming goggles. If you are travelling with young children, buy them floats or a floating chair.
You must bring sunscreen to protect your skin with an SPF of 30 or higher. Wear a hat and sunglasses to protect your eyes from the sunlight.
Before going into the water ask the locals or the lifeguard about areas without jellyfish or sharp stones where it's safe to swim. Do not swim too far from the shore or in deep waters. The easiest way to avoid these areas is to pay attention to the warning flags the people around you. Be aware of quicksand and undercurrents.
Get warm before going in the sea to avoid cramps and to have a more enjoyable time in the water.
Swim close to other people to be close to help if necessary.
Eye drops, cotton swabs, shower gel and shampoo are necessary items to pack. If you are with children bring food and water for them.
Do not swim for too long on sunny days and at noon. Take off your watch and jewellery (especially necklaces) as they might get lost in the waves.
If you have a large group, divide into smaller groups to more easily account for everyone. When participating in activities such as speed boating, surfing, skydiving, kayaking or scuba diving always comply with the safety requirements provided by guides. Do not travel outside of safety zones and avoid obstacles in the ocean.
Do not allow small children to swim in the ocean for too long if the water is cold. Instead let them swim in a pool or play in the sand.
Food poisoning often happens at coastal restaurants. The large amount of customers makes it difficult to ensure quality. Avoid grilled or undercooked food. Bring peppermint oil or medication for stomachaches and other common illness.
Hoang Linh | Wanderlust Tips | Cinet