[Wanderlust Tips May 2018] Many young people embark on a journey of exploring the world as backpackers, spending on a budget and staying at cheap hotels or even free accommodation like couchsurfing. However, after we have overcome the challenges and difficulties on the way, tested our limits, sometimes we wish to take life a bit more slowly to enjoy the 3-star services at hotels and resorts. therefore, wanderlust tips magazine may issue, in addition to introducing five criteria to evaluate a budget travel on 3-star standard, will also unveil the list of 10 tourist cities that rank from the cheapest to the most expensive based on these 5 criteria to help young people navigate and select the right destination for their budget and personal interests.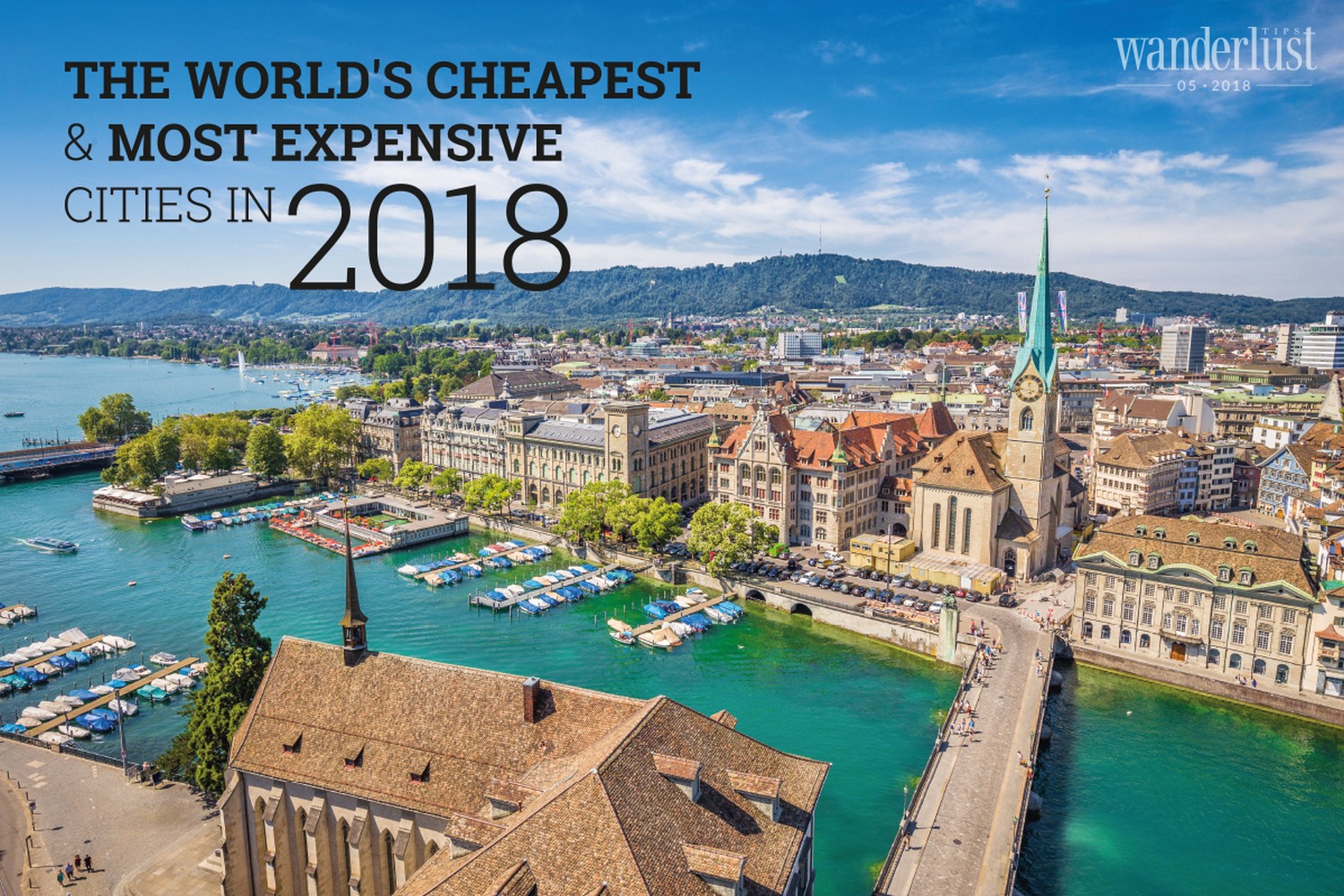 5 CRITERIA TO EVALUATEA BUDGET TRAVEL:
1. One night in the cheapest 3-star hotel available in a desirable central location.
2. 6-kilometer taxi rides per day for two people.
3. One paid famous cultural attraction, such as a popular museum, per day.
4. Three meals (breakfast, lunch and dinner) per day.
5. Three bottles of beer/ wine/ soft drink each day as a way for entertainment.
THE WORLD'S 5 CHEAPEST CITIES TO TRAVEL IN 2018
1. HOI AN, VIETNAM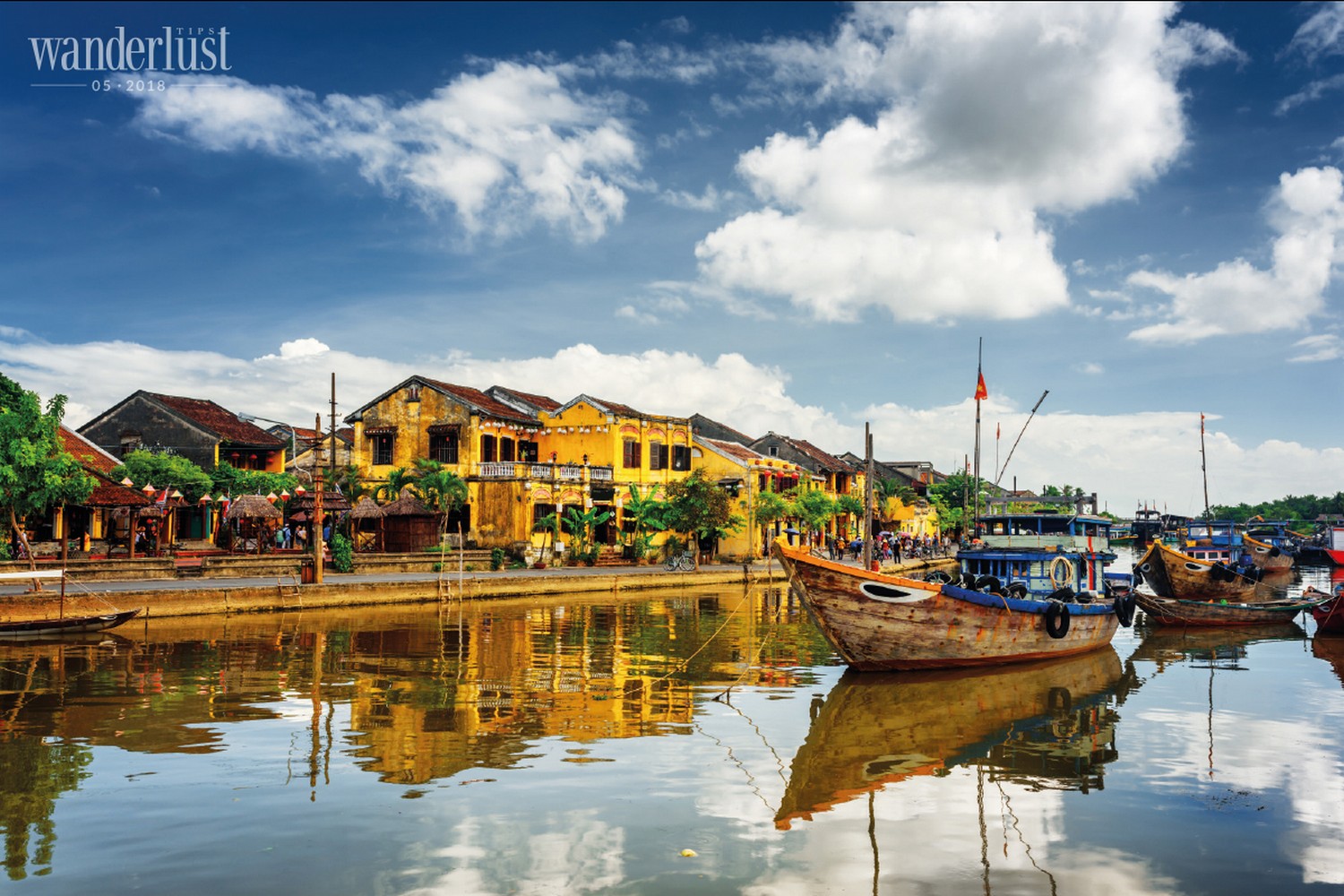 Being ancient and peaceful, Hoi An is one of the most popular destinations in Vietnam with a rich culinary that will satisfy travelers of all tastes and across continents. Here, visitors can spend time enjoying a cup of Vietnamese coffee while watching the Thu Bon River flowing through ancient moss-covered houses, or bathing in the sunshine on the beach a few kilometres away. Although this city is always crowded, you will have a wide selection of great hotels and restaurants at very reasonable prices.
Currency: Vietnam dong (VND)
The cheapest 3-star hotel in the central area with good reviews: Golden Sunset Hotel – VND168,644 per night
Transportation:VND60,000
Meals:VND250,000
Drinks/Entertainment:VND75,000
Tourist attractions:VND80,000
Daily 3-star Traveler Index:VND633,644 = USD27.92 per day per person.
2. HANOI, VIETNAM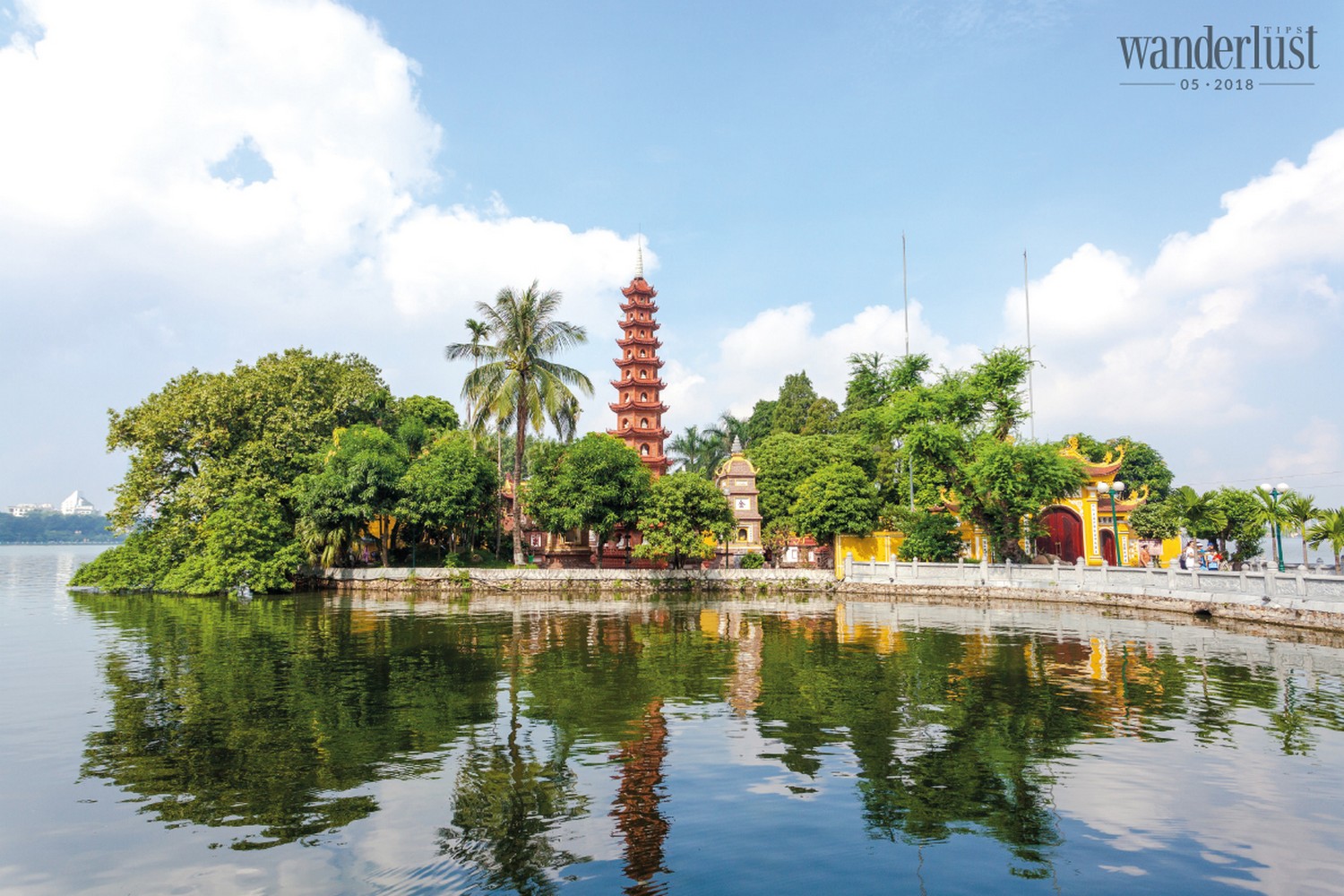 Hanoi is a city with many attractions; travellers can visit the Old Quarter, stroll along the Walking Street in the evening to admire Ho Guom lake, or visit historical sites. Visitors can easily find many hotels with good prices. Eating at ubiquitous sidewalk food stalls with small plastic chairs will help you save quite a lot of money. Or you can choose from plenty of tourist-oriented restaurants with (extensive) English menus and very reasonable prices.
Currency:Vietnam dong (VND)
The cheapest 3-star hotel in the central area with good reviews: Splendid Star Grand Hotel – VND238,196 per night
Transportation: VND70,000
Meals:VND305,000
Drinks/Entertainment: VND84,000
Tourist attractions: VND20,000
Daily 3-star Traveler Index:VND717,196 = USD31.60 per day
3. CHIANG MAI, THAILAND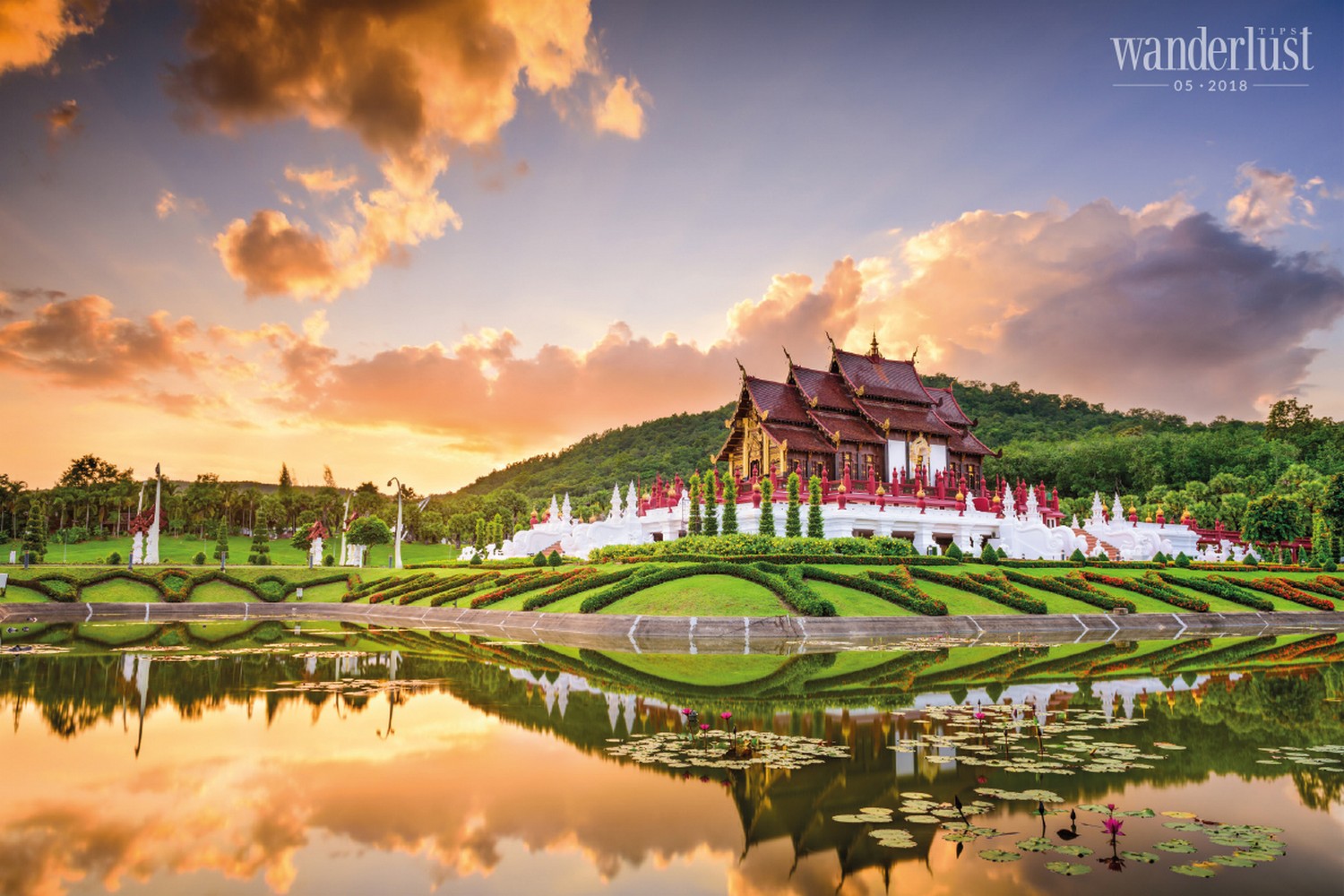 One of the best activities to do in Chiang Mai is visiting some of the city's beautiful temples and unique sites. As the historical capital of the old Lanna Kingdom, Chiang Mai is rich in culture. The Old City – a tourist attraction itself – hosts most of the temples, museums and other interesting sites.
Currency: Thai baht (THB)
The cheapest 3-star hotel in the central area with good reviews: Banilah Guesthouse – THB259 per night
Transportation: THB150
Meals: THB355
Drinks/Entertainment:THB270
Tourist attractions: THB100
Daily 3-star Traveler Index: THB1,134 = USD33.31/day
4. POKHARA, NEPAL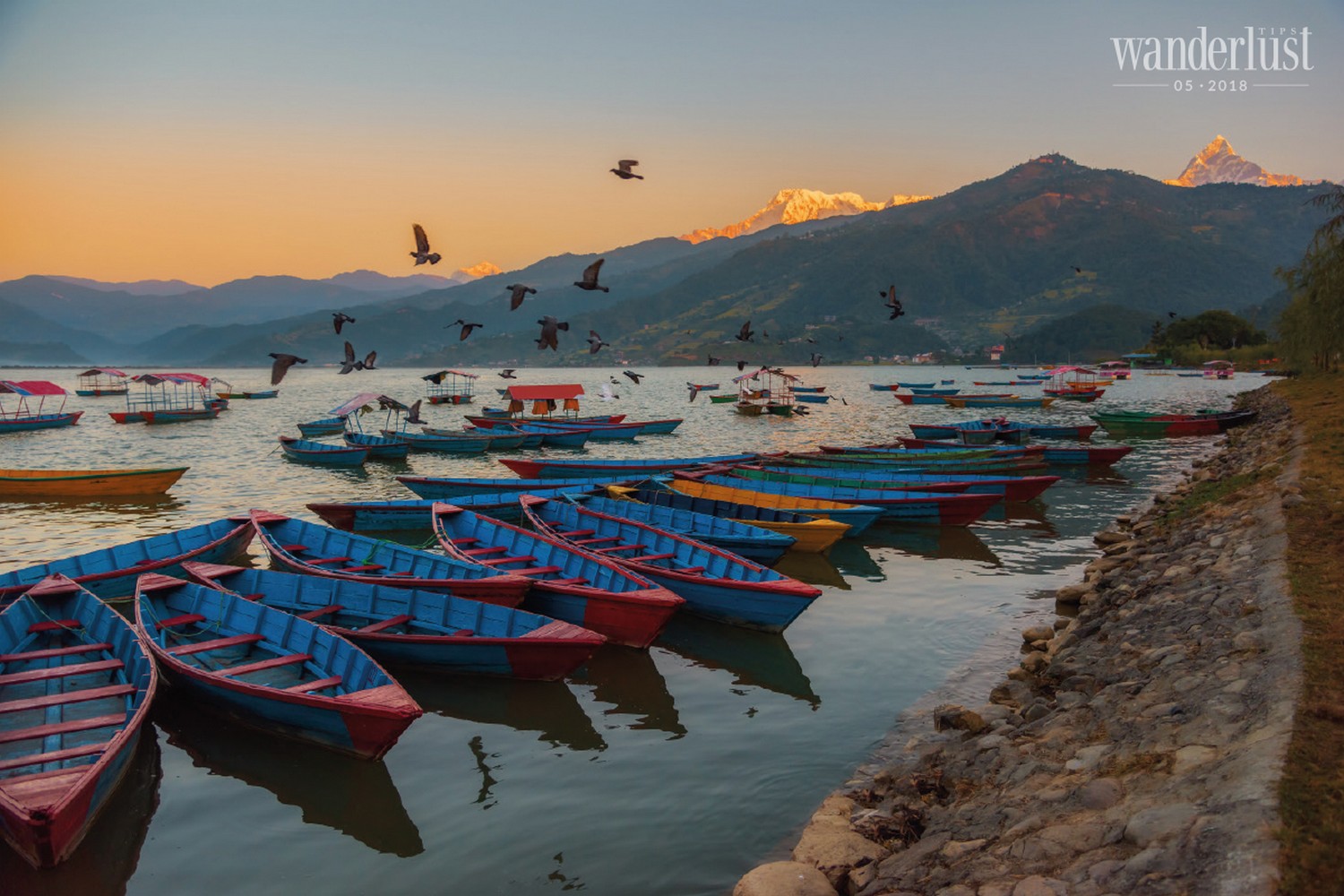 Pokhara is a popular destination for trekking in Nepal and also the place most visitors go after arriving in Kathmandu. The year-round snow-covered Annapurna combined with the tranquility of the three natural lakes Phewa, Rupa, and Begnas have made Pokhara a great place to relax. Each year, there are only four months in which the weather is suitable for travelling, but even during those periods, visitors can still find good hotels with affordable prices. Food and drinks are quite cheap all over the town as well.
Currency: Nepalese rupee (NPR)
The cheapest 3-star hotel in the central area with good reviews: Hotel City Inn – NPR1,200 per night
Transportation: NPR300
Meals: NPR1,200
Drinks/Entertainment: NPR960
Tourist attractions: NPR100
Daily 3-star Traveler Index: NPR3,580 = USD34.79 per day
5. MANILA, PHILIPPINES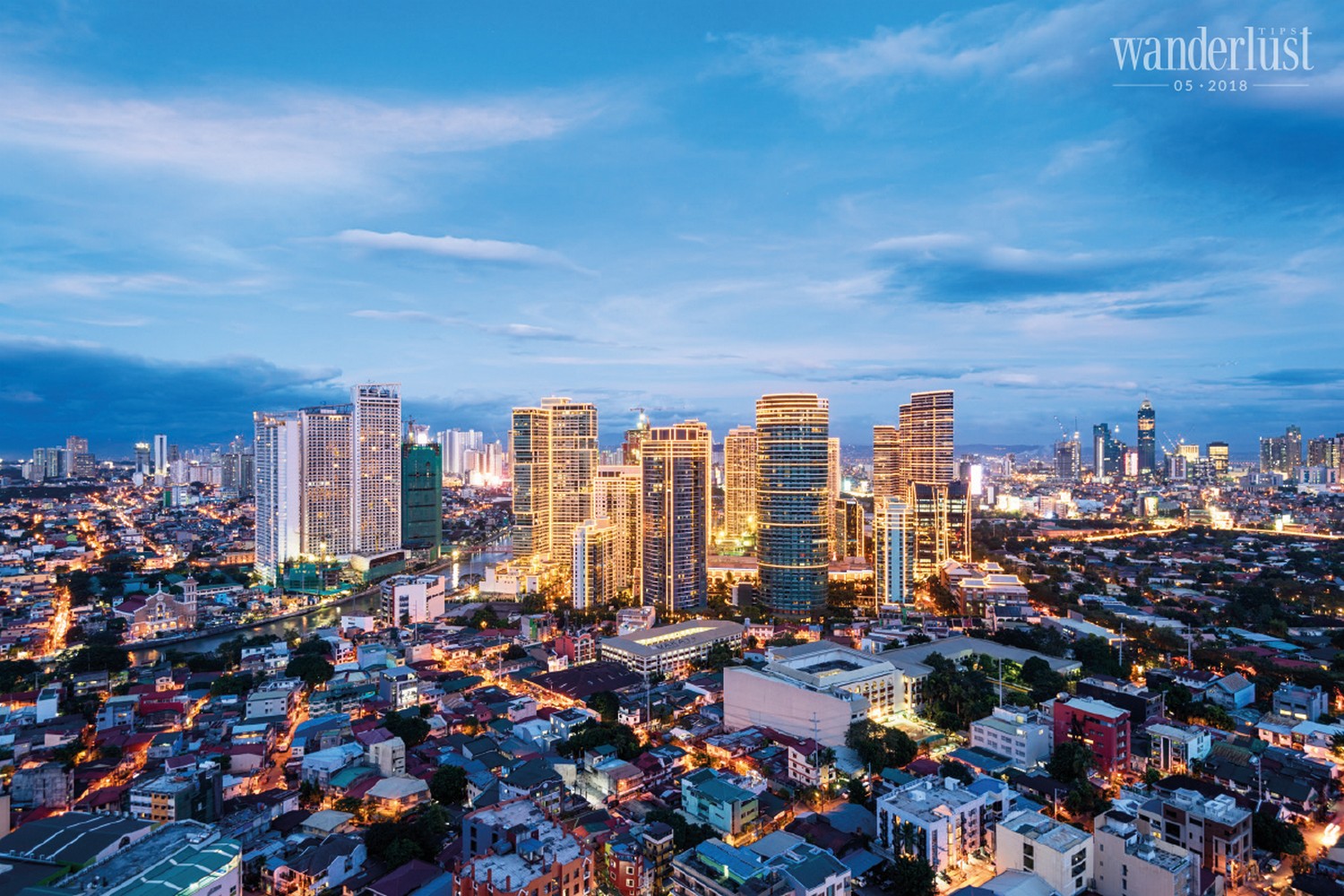 Not only does it have limitless beach areas and amazing tropical scenery, the Philippines also has Manila where many tourists often stop for a day or two on their way in or out of the country. You may not find Manila on many "top destinations" lists, but the expense here is pretty affordable and it's an interesting place for a short visit. Visitors traveling here can also visit the trendy and modern Makati district, which is probably the best choice for travelers who love technology.
Currency: Philippines peso (PHP)
The cheapest 3-star hotel in the central area with good reviews:ZEN Rooms Madison PHP101 – PHP645 per night
Transportation: PHP80
Meals: PHP680
Drinks/Entertainment: PHP300
Tourist attractions: PHP150
Daily 3-star Traveler Index:PHP1,855 = USD36.59 per day
THE WORLD'S 5 MOST EXPENSIVE CITIES TO TRAVEL IN 2018
1. AMSTERDAM, NETHERLANDS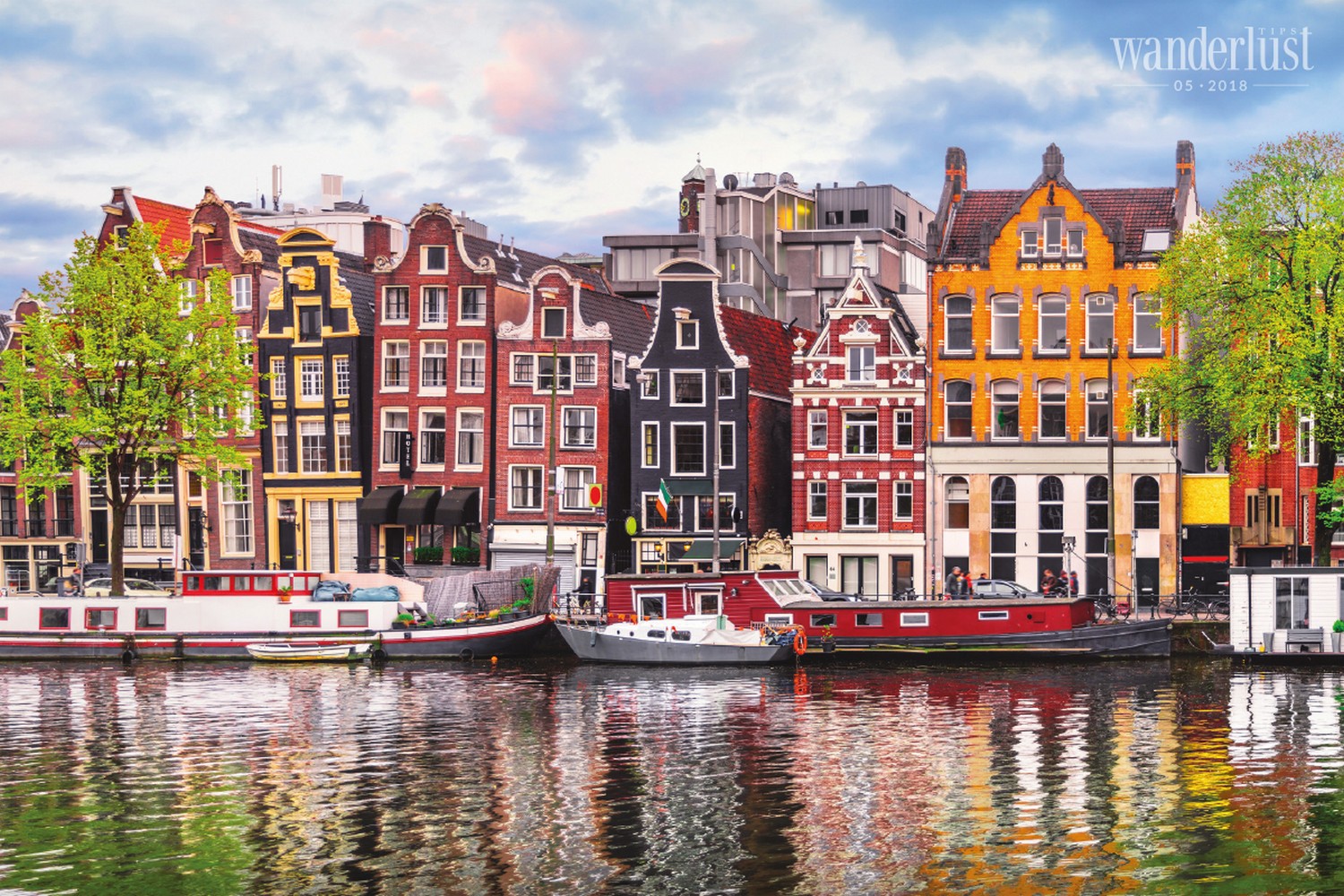 Amsterdam is the capital of the Netherlands. The city lies on the bank of the Amstel River and has the look of a typical ancient European city. Amsterdam is one of the largest seaports in the world and is home to some of Europe's busiest trade centers. Amsterdam is the largest city as well as the political, economic and cultural center of the Netherlands. Its never-ending popularity means that all accommodation within main canal rings tend to be expensive. At least it is easy to find restaurants with good prices, even in the heart of the tourist areas.
Currency: Euro (EUR)
The cheapest 3-star hotel in the central area with good reviews:Ibis Amsterdam Centre Stopera – EUR82.50 per night
Transportation:EUR9.25
Meals: EUR24.00
Drinks/Entertainment:EUR15.00
Tourist attractions: EUR15.00
Daily 3-star Traveler Index: EUR145.75 = USD179.94 per day
2. COPENHAGEN, DENMARK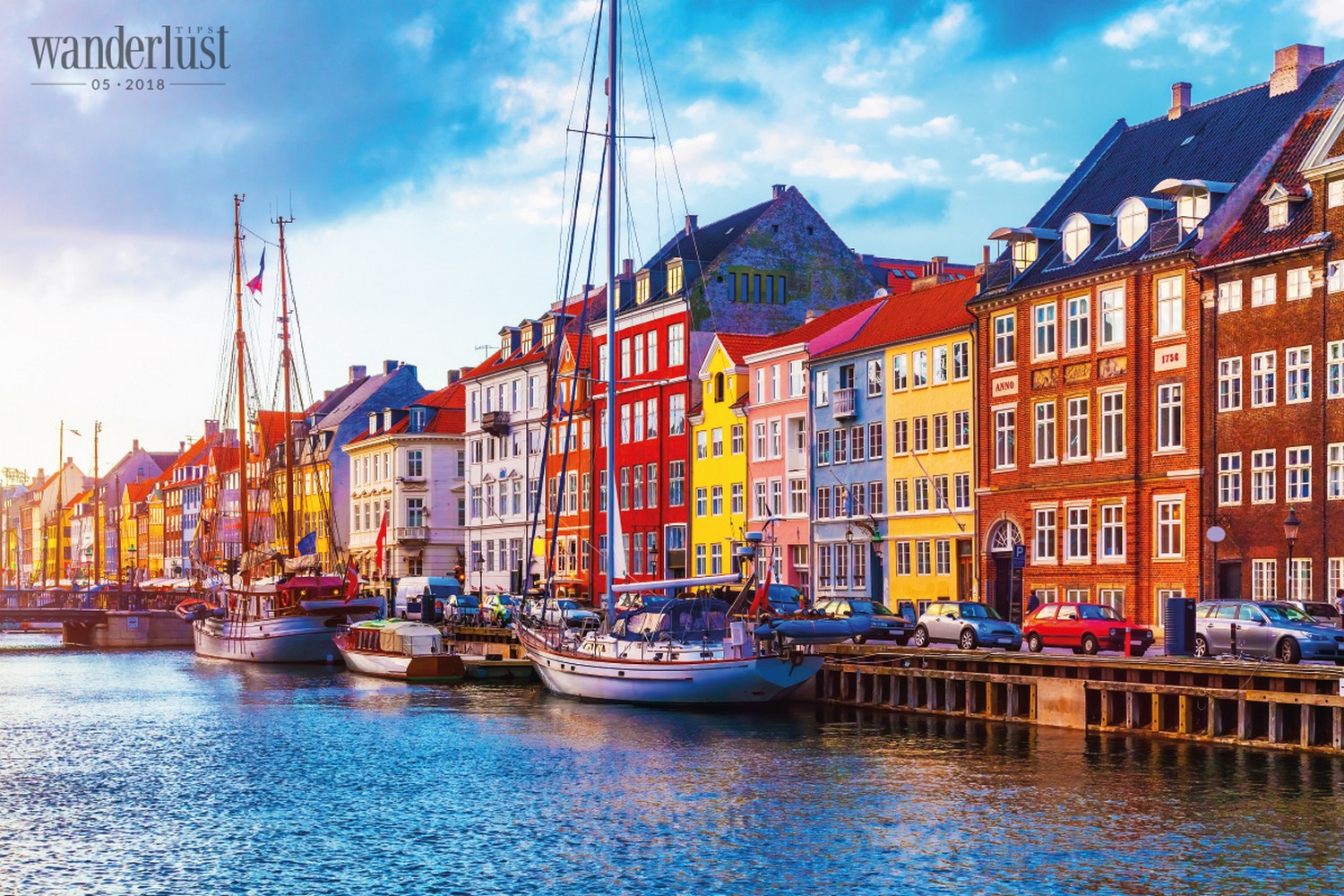 Copenhagen – the capital of Denmark is a city of exquisite beauty, which is rich in history and tradition. The castles, galleries, museums, cathedrals and canals are interesting sights in the city. One of the most famous attractions is Tivoli – a unique area with picturesque flower gardens, lakes and more than 100,000 colourful lights. Visitors can take a stroll on Langelinie Boulevard to admire the center of Copenhagen. The boulevard runs along the port city, surrounded by a 300-year-old wall near the statue of the mermaid, one of Andersen's famous works.
Currency: Danish kroner (DKK)
The cheapest 3-star hotel in the central area with good reviews:Carlton Hotel Guldsmeden – DKK561.60 per night
Transportation: DKK65
Meals:DKK240
Drinks/Entertainment:DKK180
Tourist attractions:DKK80
Daily 3-star Traveler Index: DKK1,126.60 = USD186.21 per day.
3. INTERLAKEN, SWITZERLAND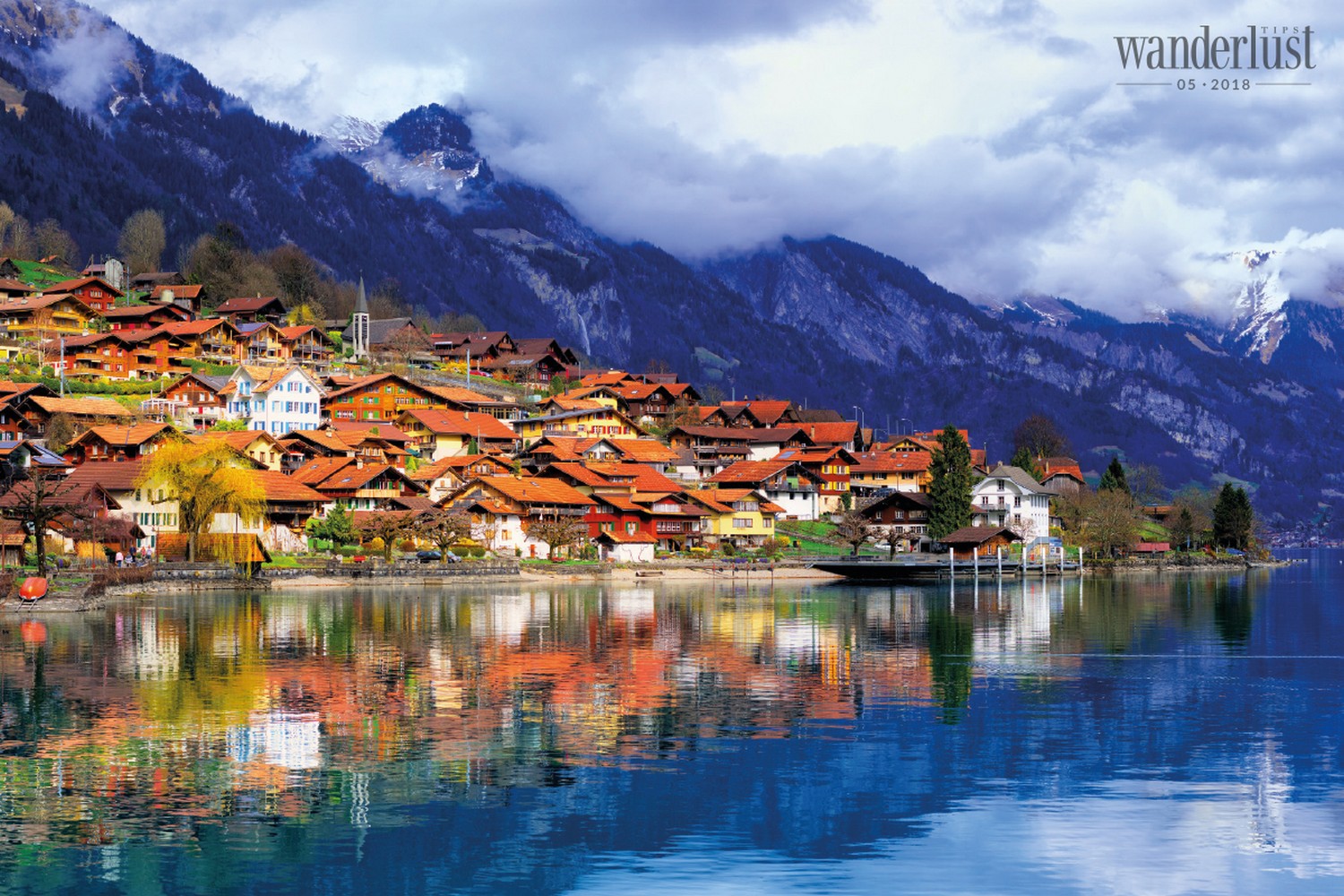 When referring to some of Switzerland's most fascinating tourist attractions, people will think of Interlaken. It is an upland city with huge mountains, bustling urban areas, and unique Victorian architecture. Interlaken is best known for its glacier Aletsch, which is the largest freshwater lake in the world. At an altitude of about 23 meters above sea level and a length of 117 kilometers, it is the largest glacier of the Alps, located in southern Switzerland. Every year, there is an average of 800,000 visitors to Interlaken from all over the world to learnabout the Swiss customs and traditions, as well as admire the sights and enjoy the thrills of adventure sports.
Currency:Swiss franc (CHF)
The cheapest 3-star hotel in the central area with good reviews: Hotel Beausite – CHF71.64 per night
Transportation:CHF20.00
Meals: CHF52.00
Drinks/Entertainment: CHF24.00
Tourist attractions: CHF10.00
Daily 3-star Traveler Index:CHF177.64 = USD188.98 per day.
4. REYKJAVÍK, ICELAND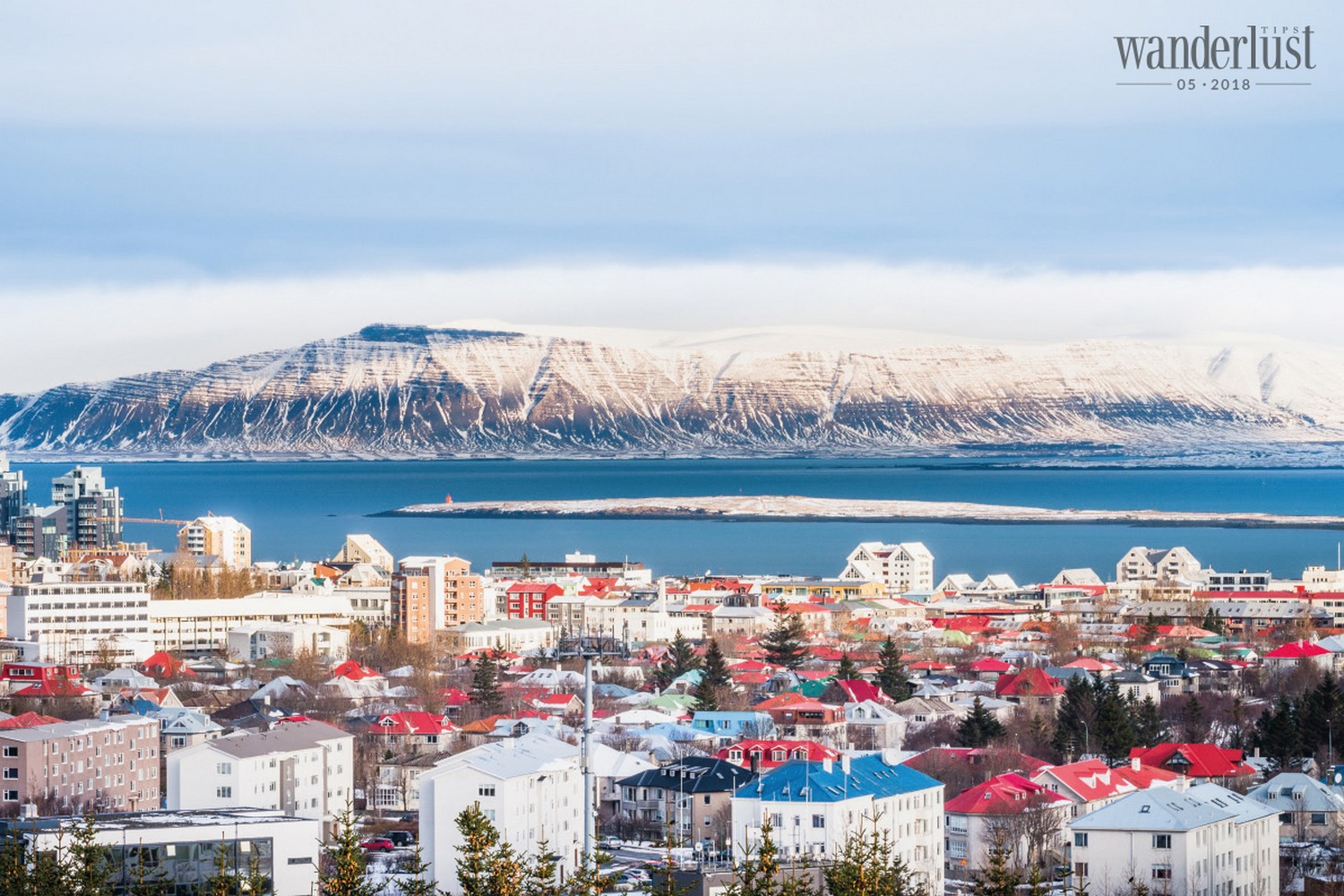 The capital of Iceland, Reykjavík, is located in southwestern Iceland on the shore of Faxaflói Bay. It is in the North Atlantic climatic zone but the weather is not really cold. Reykjavík is a young and dynamic city, which is suitable for visitors to participate in outdoor activities and visit architecture. Reykjavík is an international port connecting Iceland with other countries. Traveling through a 7-kilometer tunnel from Reykjavik, visitors will reach the West of Iceland. They will have the opportunity to learn about the culture of the area, admire the beautiful rivers, and take part in the recreational activities when visiting Hvalfjörður.
Currency:Iceland kronur (ISK)
The cheapest 3-star hotel in the central area with good reviews: Hotel Reykjavik Centrum – ISK7,349 per night
Transportation:ISK1,500
Meals:ISK6,000
Drinks/Entertainment:ISK3,600
Attractions:ISK1,500
Daily 3-star Traveler Index: ISK19,949 = USD198.89 per day
5. ZÜRICH, SWITZERLAND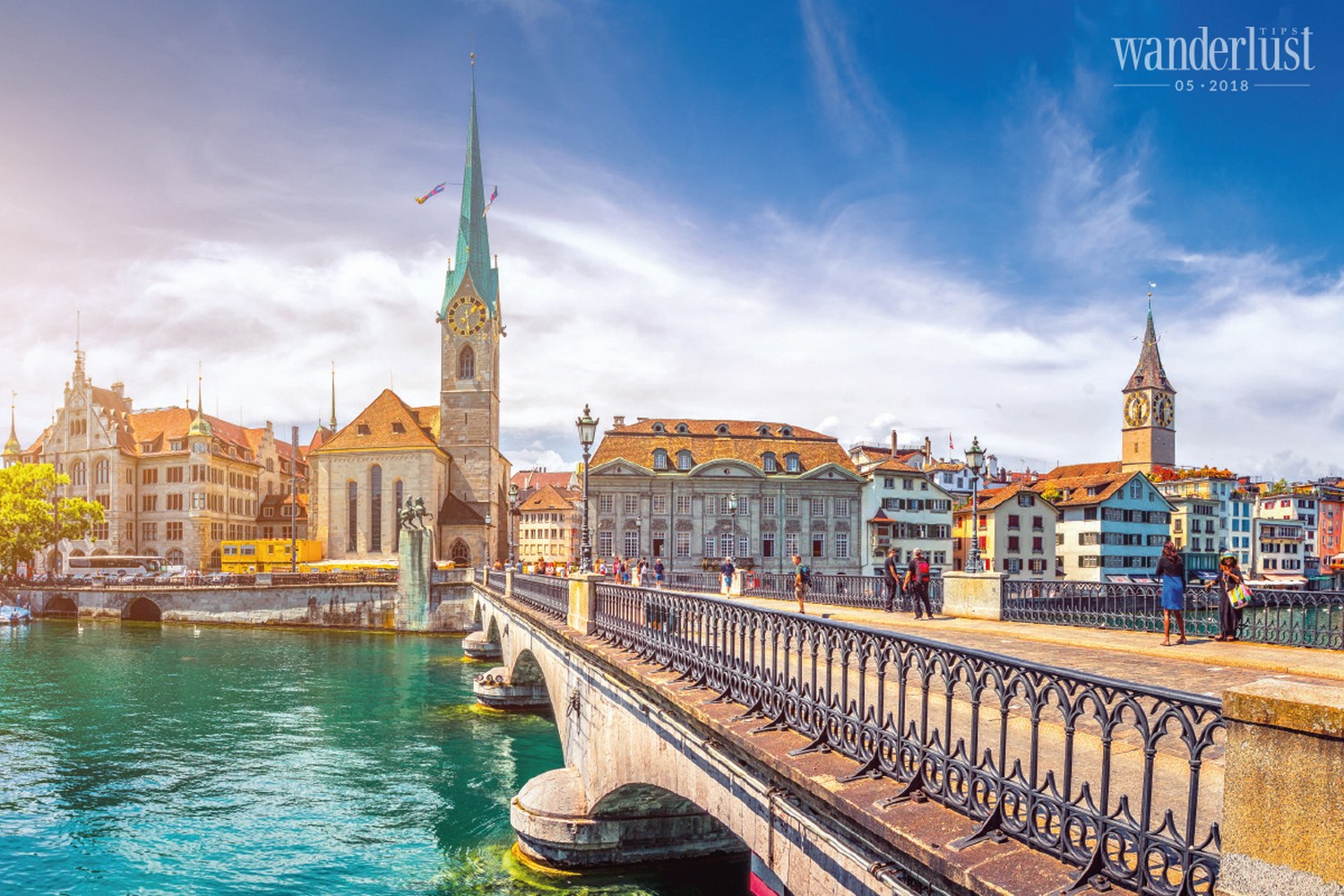 Zurich, the largest city in Switzerland, is a major shopping and temporary art destination. Important artworks are on display at the Kunsthaus and the Rietberg Museum. Chagall's stained-glass window series at Fraumünster church will surprise you. 500 clubs and bars at Zurich, including clubs and bars with pools, are open until dawn. This city, located on Lake Zurich, has excellent public transport system and a free bicycle rental system. Zurich also has the largest and most crowded airport and railway station in the country, leaving a strong impression on tourists to Switzerland.
Currency: Swiss franc (CHF)
The cheapest 3-star hotel in the central area with good reviews:Hotel California – CHF90.13 per night
Transportation: CHF21.00
Meals: CHF50.00
Drinks/Entertainment: CHF27.00
Attractions: CHF15.00
Daily 3-star Traveler Index:CHF203.13 = USD216.10 per day
Phuong Chi | Wanderlust Tips