(#wanderlusttips #TheReverieSaigon) The Reverie Saigon has been listed amongst "83 Top Hotels Around the World", which recognizes and  hounors the most luxurious accommodations from around the globe for American and international jet-setters carried out by Town & Country, the authority on the meaning of modern society, and why it matters.
[rpi]
A member of The Leading Hotels of the World, The Reverie Saigon offers an astonishing hotel experience, showcasing extravagant, unapologetic European opulence in a storied Asian setting. The latest luxury addition to the country's flourishing hotel scene features 286 rooms and suites alongside 89 fully furnished serviced apartments, all of which are among the largest in the city and feature incomparable views of the winding Saigon River and the city skyline.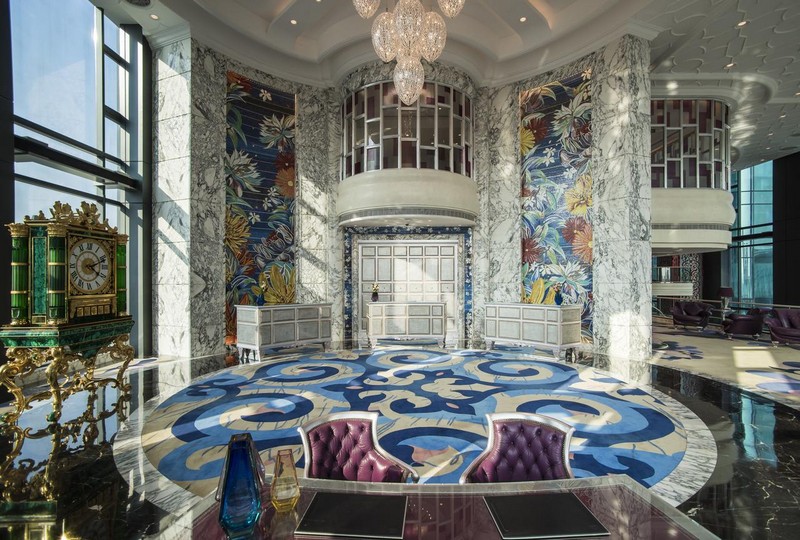 Renowned Italian brands furnished the rooms and suites of both the hotel and residence, and set the ambiance with exquisite and, in some cases, one-of- a-kind pieces. The property features five distinctive food and beverage outlets, a 1,200-square- metre spa & fitness centre, an expansive outdoor swimming pool and 16 versatile and elegantly decorated function spaces.
"It is truly an honor to be featured on this distinguished list from Town & Country. Through the centuries, Town & Country has remained an influential source of news and entertainment of modern American society. With a placement on this prestigious list, The Reverie Saigon has once again cemented itself as a leading luxury accommodation in Ho Chi Minh City,"  said Mr. Kai Speth, the General Manager of The Reverie Saigon.
 The Reverie Saigon
Add: Times Square Building, 22-36 Nguyen Hue Boulevard & 57-69F Dong Khoi Street, District 1, HCMC.
Tel: (08) 3823 6688
Wanderlust Tips | Cinet