How do you feel prepared for a thrilling adventure activity? People often find these adventure experiences entirely hair-raising but fantastically exhilarating. Check out these adventure activities to get the most out of your friendmoon getaway.
[rpi]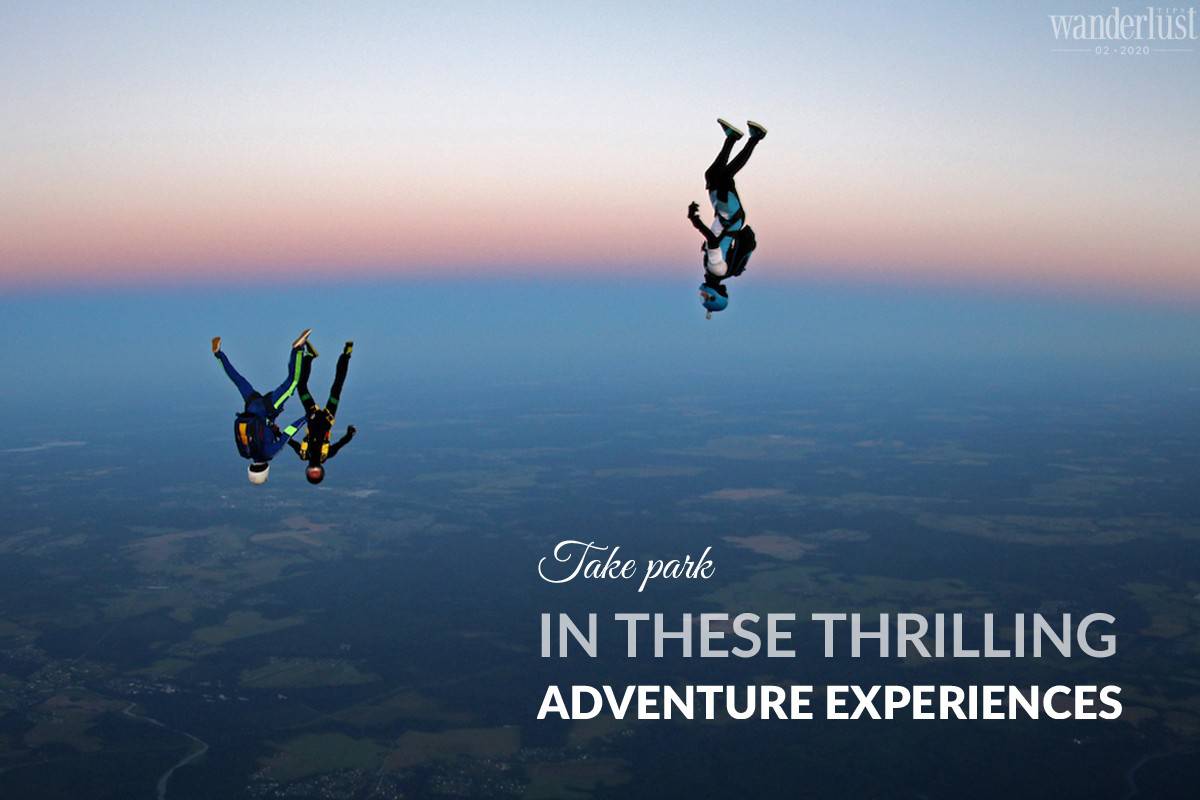 TEST YOUR LIMITS WITH BUNGEE JUMPING
When thinking of bungee jumping, many people imagine themselves dropping freely into the air from a dizzying height.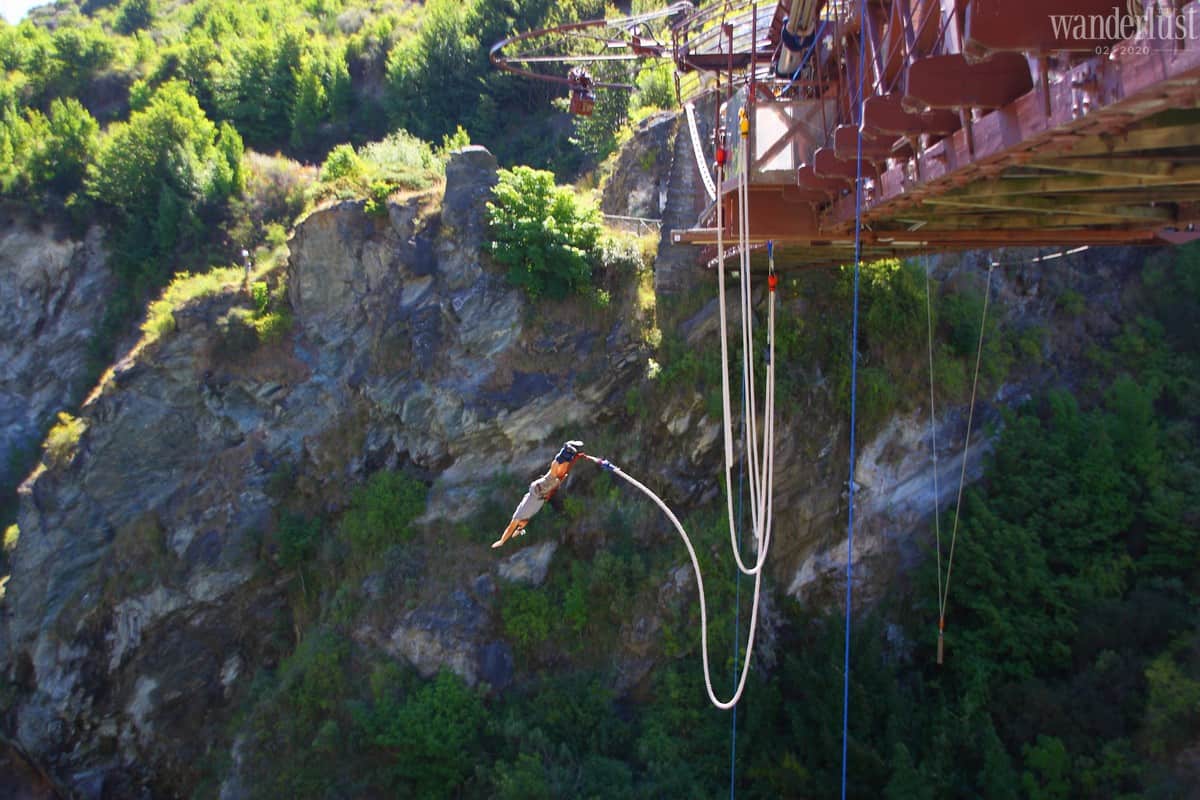 Bungee jumping is a nerve-wracking experience that requires great courage in order for you to willingly jump into the empty space below you. It gives you a terrifying yet refreshing feeling of euphoria as you soar past the towering skyscrapers and bridges before reaching the ground. No need to worry as you will be strapped into a safety harness by the Bungy instructors. Look fear in the eye and enjoy an amazing bungee jumping experience.
Best bungee jumping spots in the world: Macau Tower, Victoria Falls Bridge in Zimbabwe, Niouc Bridge in Switzerland, Kaivopuisto in Finland, Nevis Highwire in New Zealand, Humboldt Redwood Forest in California or Zhangjiajie Glass Bridge in China.
ZIP LINES – GLIDE THROUGH THE AIR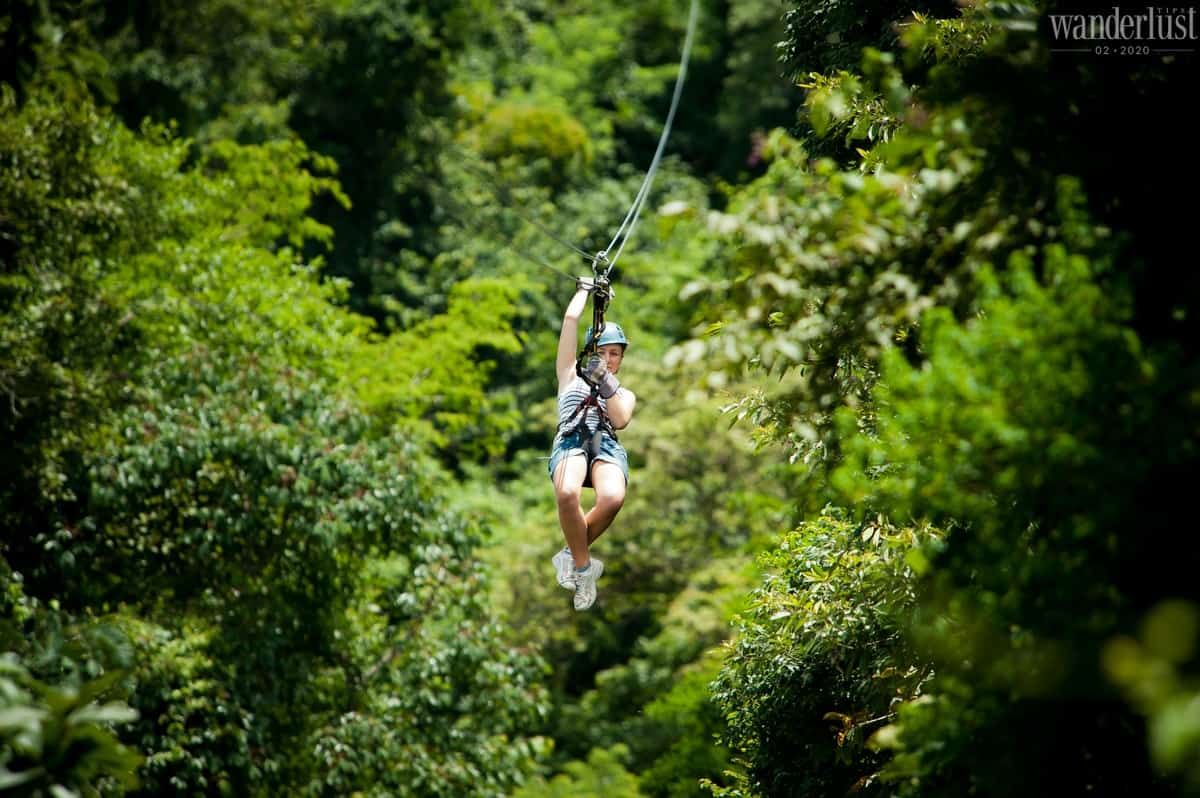 Zooming through the air on a zip line is an awesome way for you to enjoy the views from the sky and see the trees and mountains from a different perspective. Zip lines have previously been used as an effective method of transportation in some rugged mountainous areas as a quicker way for people to get around. It was gradually evolved into a popular form of adventure entertainment around the world. Hold on tight as you whizz across a cable from the top of the mountain whilst admiring the breathtaking natural scenery and immerse yourself in wild nature. Meet other like-minded adrenaline junkies who buzz off this high-wire adventure experience.
Best zip-lining spots in the world: Flight of the Gibbon in Chiang Mai; El Monstruo in Puerto Rico; Dragon's Breath in Haiti; TreeTop Crazy Rider in Ourimbah State Forest, Australia; Zip 2000 in Sun City, South Africa and ZipRider in Alaska, America.
SKYDIVING – PLUMMET THROUGH THE SKY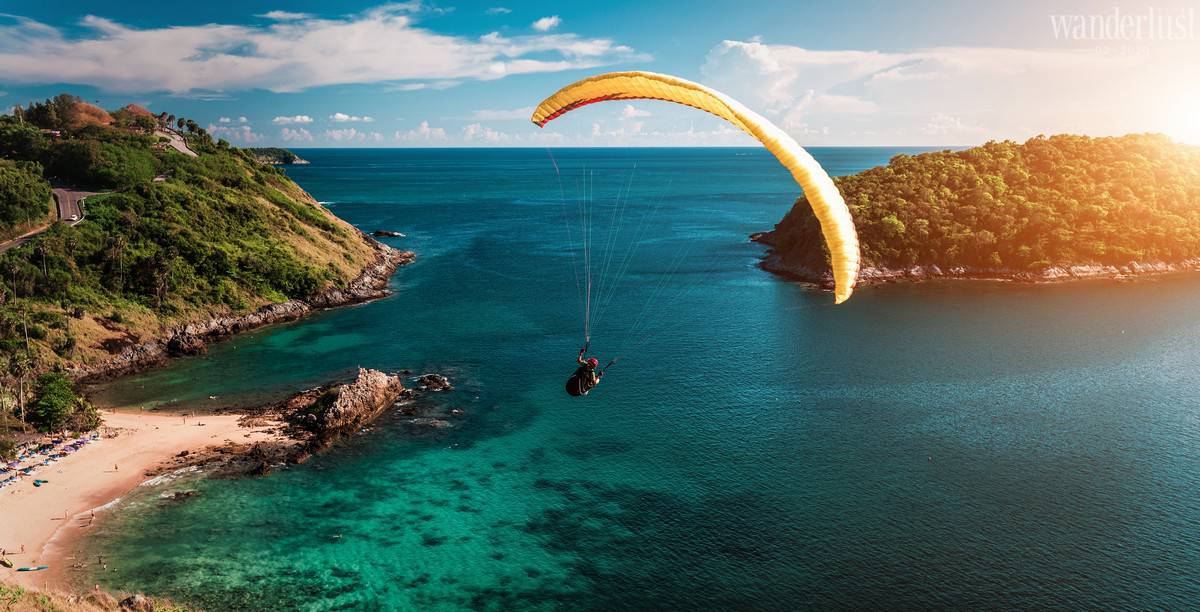 Skydiving or parachuting is considered to be an adventure activity that requires parachutists to be physically fit. If you are interested in participating in this extreme sport, you are required to take a 16-day skydiving course, pass a medical examination and most importantly, you must overcome your fears and anxieties. Nonetheless, if you do not have enough time to take the course, you will have to do your skydiving with a professional instructor. Before you jump, they will guide you through every step to ensure safety. Despite only being in the sky for a fleeting moment, skydiving will be one of the most memorable and exhilarating moments of your life.
Best skydiving spots in the world: Skydive Dubai in Dubai; Lauterbrunnen in the Alps, Switzerland; Empuriabrava in Spain and Skype Diani in Kenya.
SCUBA DIVING – EXPLORE THE VAST OCEAN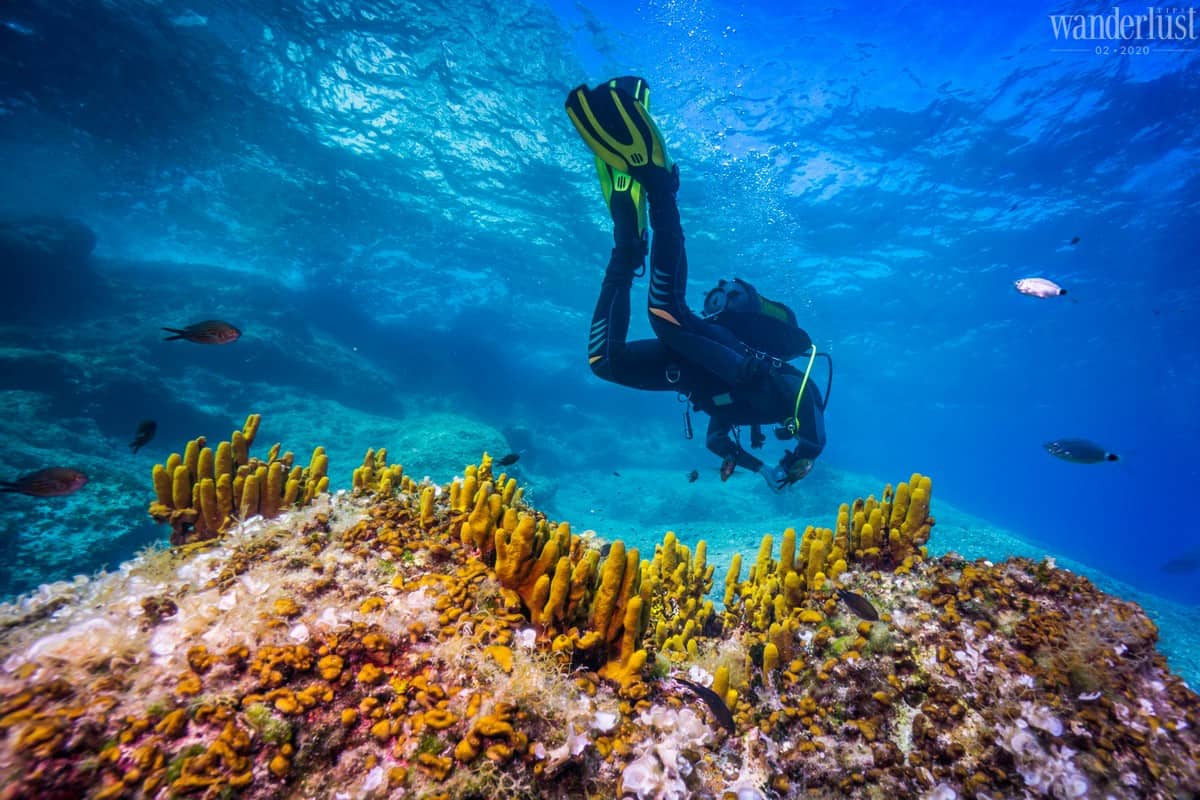 Waving goodbye to the crystal-clear blue sky, adventurers will not want to miss the opportunity to dive into the ocean to catch a glimpse of the rich and mystifying underwater world. Going scuba diving provides a very different perspective as the ocean is home to a phenomenal abundance of colourful coral reefs, lots of fish, exotic creatures and ancient sunken treasures. It will take courage to enjoy the once-in-a-lifetime experience, scuba diving will inspire a new appreciation of the ocean and how fascinating marine life can be.
Best scuba diving spots in the world: Similan Islands in Thailand; Broken Rock in the Maldives; Cocos Island; Rapid Bay in South Australia; Nassau in the Bahamas; the Devil's Den in America and Ca Voi Island in Vietnam.
MOUNTAINEERING – A CHALLENGING SPORT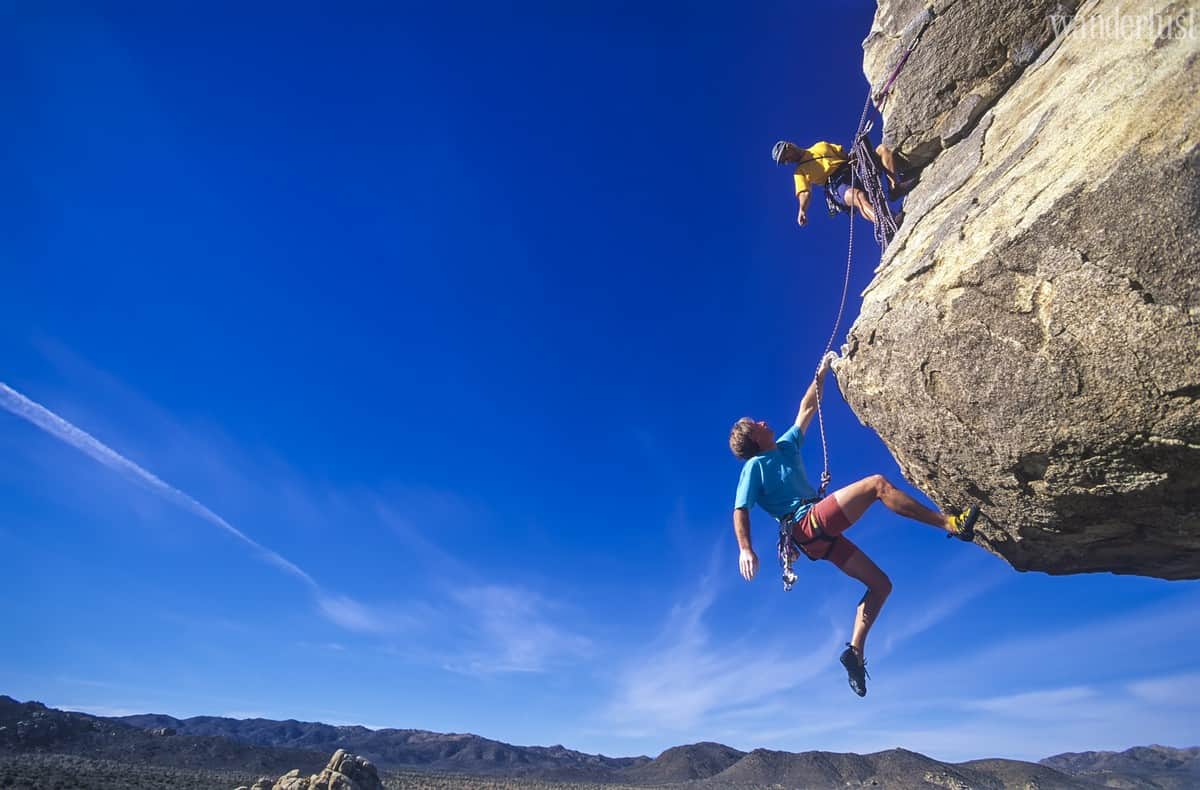 Conquering rugged and mighty mountains is something that a lot of people yearn to do. Challenge yourself and discover your hidden strengths with mountaineering. The dangerous level of the activity will depend on which kind of terrain you opt to conquer. You can start from the lower mountains that are easy to climb and then with more experience, you can take the plunge to conquer others at a more difficult level. However, it is particularly important for you to be fully equipped and do exercises regularly before taking on this adventure experience.
Best mountaineering spots in the world: Salto Angel Falls in Venezuela; Ennedi Plateau in Chad; Mountain Kinabalu in Malaysia; Devils Bay in Newfoundland, Canada and Les Calanques in France.
WINDSURFING – AN EXHILARATING OCEAN EXPERIENCE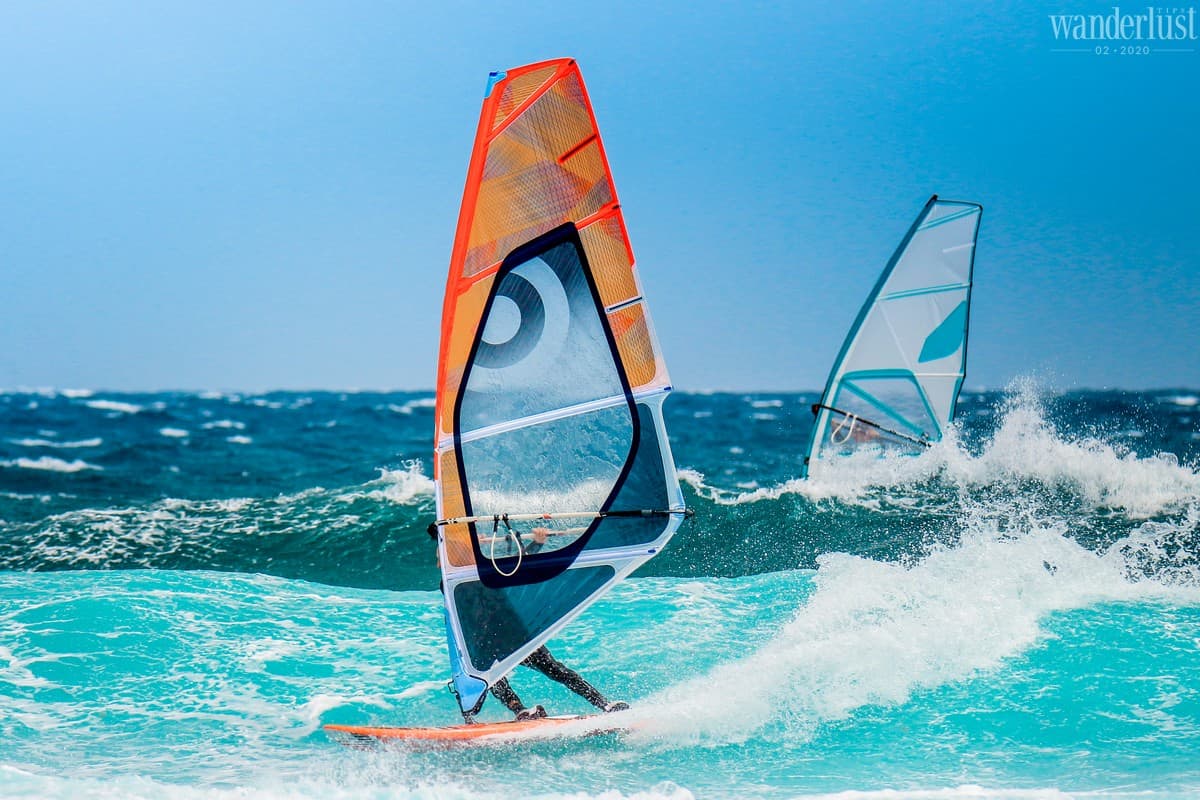 If you are a lover of the sea and passionate about water sports, then windsurfing is a must to add to your bucket list. Compared to other adventure experiences, water skiing as an example, windsurfing requires a higher level of physical strength and skill as you have to skillfully handle a large sail to surf on the water. Once you have mastered the art of sailing, you will feel like you are flying in the sea and enjoying the refreshing air will bring the greatest joy and happiness to your mind.
Best windsurfing spots in the world: Maui in Hawaii; the Red Sea in Egypt; Bonaire Island in the Caribbean Sea; Boracay Island in the Philippines; the Virgin Islands and Columbia River.
Wanderlust Tips