No matter what time of year, there's always something happening in Dubai. We pick the best of what's on for each month, so no matter what time of year you visit, you'll be in the know.
[rpi]
January: The start of a new year requires a fresh start on many aspects of your life, so why not address those needs by shopping during one of the city's biggest festivals, the Dubai Shopping Festival. If you've taken up a New Year's resolution to be more active, there's no better place to practice it than at the annual Standard Chartered Marathon that has been a regular annual sporting event in Dubai for over two decades.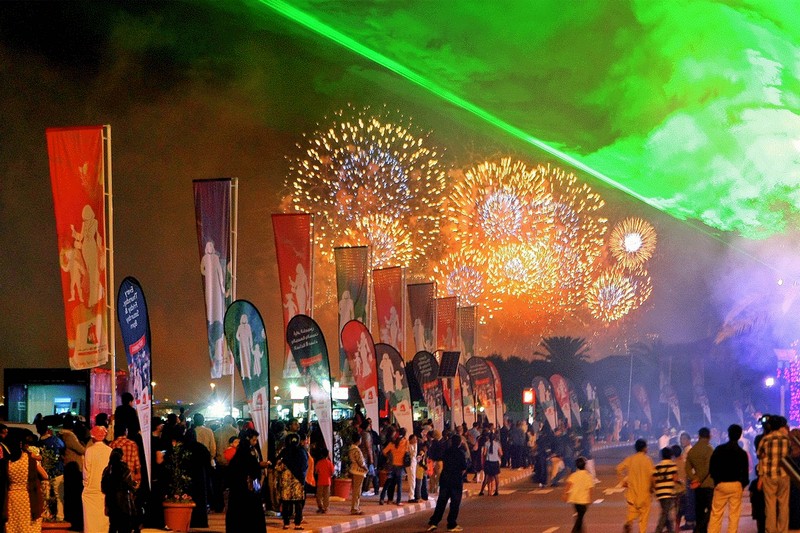 February: This month will satisfy every concert-goer with a new performance almost every week. With the Jazz Fest, RedFest DXB and more, you'll see more artists performing this month than any other month in the city's calendar. Get ready to have your taste buds blown away with the annual culinary carnival, the Dubai Food Festival. For sport lovers, experience some of the world's finest tennis champs battle it out on the courts at the Dubai Duty Free Tennis Championship.
March: If there's one sporting event this month that you should attend, it is one of the world's richest horse races, The Dubai World Cup. Experience majestic horses and their gifted jockey's compete for the title spot. Bookworms and literary lovers can delight in the annual Lit Fest which brings globally recognised writers and writing courses to Dubai. Artists and creative souls can find their place in the city at one of the region's most anticipated art events, Art Dubai, Design Days Dubai and SIKKA.
April: Ever wonder what Dubai would look like filled with zombies, superheroes, villains and movie stars? There's no better time than during the annual Middle East Film and Comic Con. The region's biggest and only pop culture phenomenon that brings passionate fans from around the region and the world to Dubai for a great time. One of Dubai's oldest sports comes to stage this month, Al Marmoom Heritage festival sees camels race on specially designed tracks alongside their trainers who ride in 4×4's. It's a sight to behold for the whole family.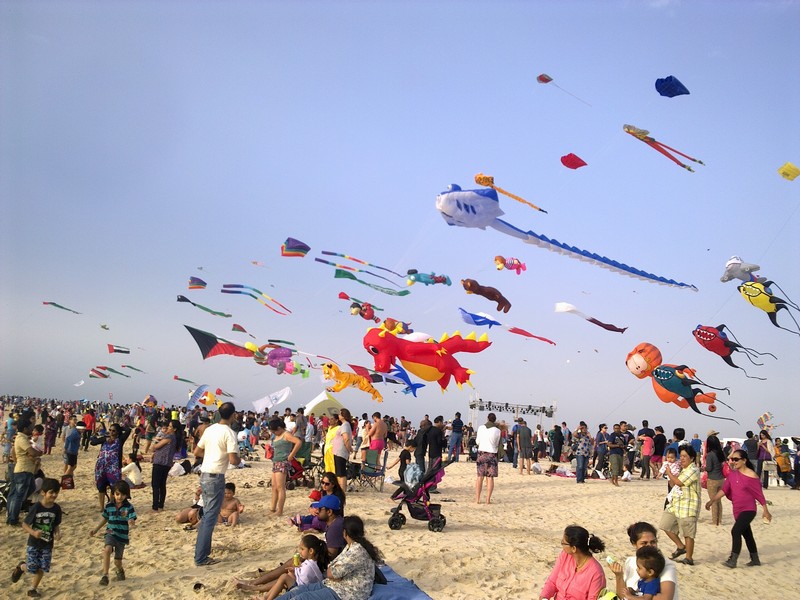 May: As the weather gets warmer, the city heads indoors but still has an amazing month ahead with events such as the Duty Free Darts Champs, a uniquely fun and entertaining sporting event for followers of the sport as well as those looking for a good time. Music fans can expect a beautiful blend of genres at the city's finest mix of music at Blended which has seen the likes of Craig David, Robin Thicke, Kasabian and more.
June: As the holy month of Ramadan comes in, expect to see the streets light up with regular iftars and suhoors as people put their differences aside and fast during daylight together as one city. Make the most of this joyous time by taking part in the many festivities during Eid-Al-Fitr including fireworks and more.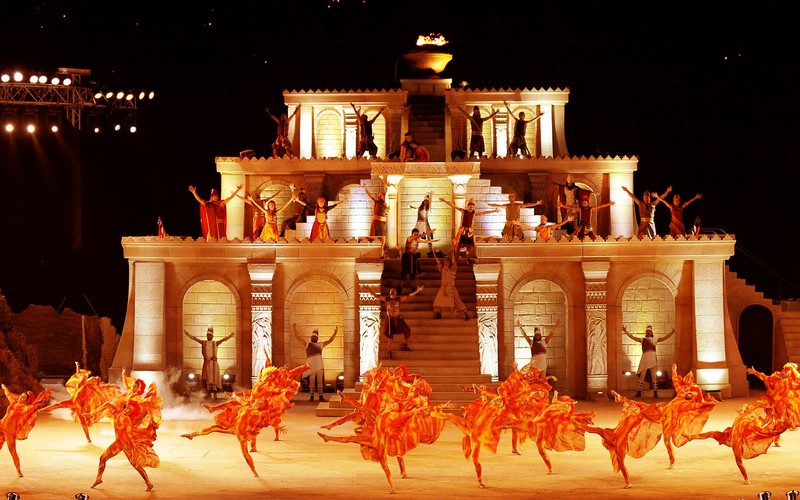 July: With summer on the shores of Dubai, the city still keeps it cool with a number of events at the Dubai World Trade Centre. One of the biggest indoor sporting facilities opens its doors to eager players and athletes who want to get pumping but are hiding from the summer sun. With a massive space offering a wide variety of sports from volleyball to tennis, basketball, football and even a gym, there's no reason to sit at home even during the summer in Dubai.
August: Sweltering heat waves don't necessarily mean the city of Dubai comes to a stop and to prove this, the Dubai Summer Surprises launches in full swing bringing family fun and excitement to malls across Dubai. With a long list of fun activities and a barrel of fun to be had by everyone, the city doubles the fun for kids with its favourite children's character returning to Modhesh World at The Dubai World Trade Centre.
September:This is the month of Eid-Al-Adha, also known as the greater Eid, as the pilgrimage to Mecca comes to an end. Dubai's activities don't take a break as they go full-swing into Dubai Music Week. The event doesn't simply offer concerts but a chance to meet with the stars and talk about the music industry with a number of workshops and talks.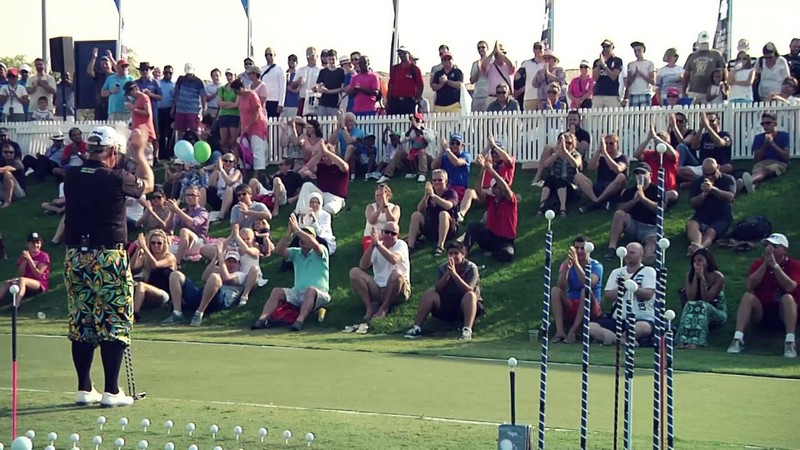 October: Citizens can feel the summer heat take a break as they wander back out into the open sun and sands with events such as Gulf Bike Week for biking fans and gear heads around town. Also in October is a resurgence of Dubai's exciting art scene with Dubai Downtown Design and the second season of Fashion Forward.
November: Dubai sees an almost overnight burst of people flooding out of their homes and into the parks, beaches and streets as the temperatures reach perfection. The motoring world looks forward to the annual Motor Festival that sees the city's streets get jammed up with truly beautiful, unique, extravagant and luxurious cars, bikes and more.
December: This month has always been a favourite with the city as it celebrates the UAE National Day with a series of parades, activities and performances for the whole city. Look forward to one of the longest running sporting events in the city, the Rugby Sevens which is much more than a series of rugby matches. The city also prepares itself for New Year's Eve with a fireworks display that has consistently been awe-inspiring each and every year.
Visit-Dubai | Wanderlust Tips