Are you a coffeeholic that at every city you visit, you have to find at least one coffee shop to catch the vibe of that neighbourhood, or just simply want to taste good local coffee? Here are the tips to find great coffee shops on the trip that will fit your coffee needs!
[rpi]
Identify your expectation
First thing first, you should ask yourself "What kind of good coffee experience I am looking for?" – "What is my definition of a "good" coffee shop now?" Believe us or not, this self-questioning will help you a lot in filtering the options and saving time.
Are you a first-time visitor to a city that has a distinctive coffee tradition and so eager to try the authentic experience? What kinds of coffee shops are you looking for? It serves sspecialitycoffee, or coffee with other drinks and side dishes, for example. Which vibe and atmosphere do you prefer? – Is it a coffee shop with generous space, great view, "Instagrammable" corner, or cozy and "indie" feeling?
Coffee shops have different "unique selling points" that attract different types of customers. Therefore, you probably should know what kind of customer you are at that moment, for a better-suited coffee experience.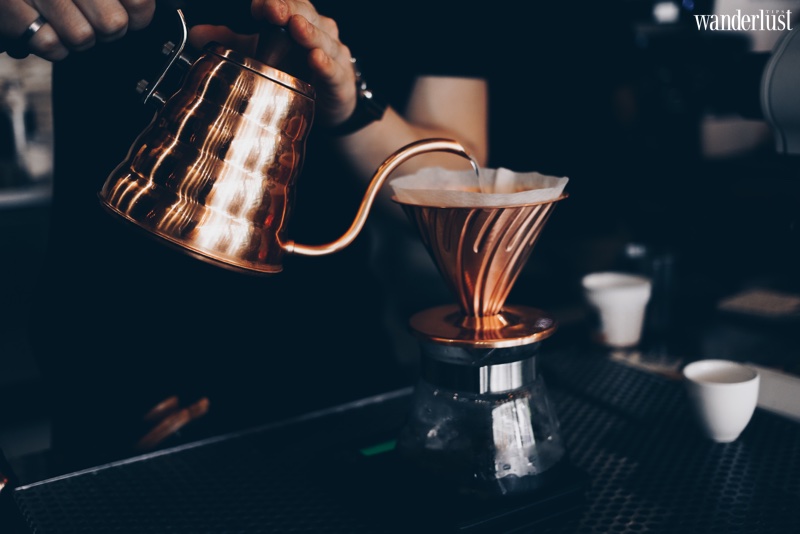 Do some online research
Google Maps could be an option, but if you search "coffee" on Google Maps, you will undoubtedly be bombarded with hundreds of results that might confuse you. Instead, try to add some specific features of your wished coffee shop on the keyword, such as "roaster" – if you want to try a micro-roaster coffee shop, or "speciality" if you are looking for those with high-quality coffee beans. Of course, this method might make you miss some potential shops that don't bring such keywords to their names.
After having some choices in your mind, you can do a Google search to get more reviews and double-check. There are many lifestyle blogs and websites writing about coffee shops in the town; and of course, their social media pages such as Facebook and Instagram. You can have a look at the images and menus to catch the vibe of the shops.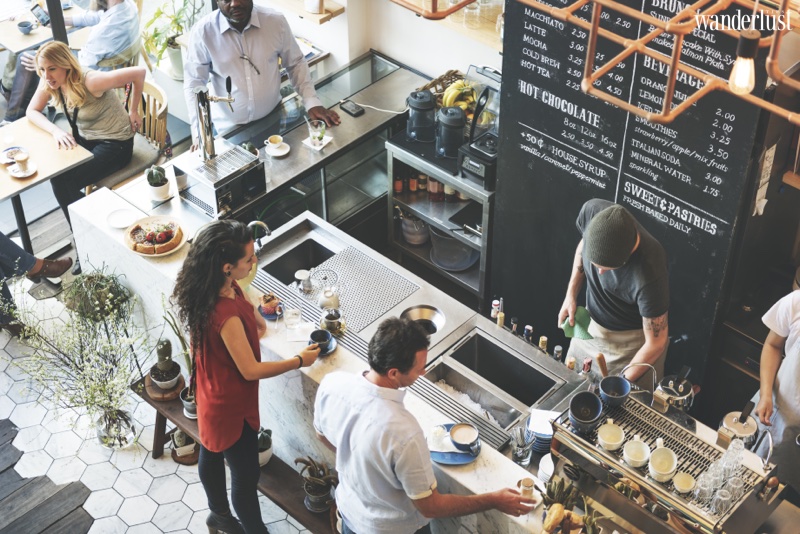 Otherwise, searching coffee shops by #hashtags, or location on Instagram is not a bad choice, you will get more reviews and features from accounts of actual customers.
Ask other coffee lovers
Before you go on a trip and really want to have a great experience with coffee in that city, don't forget to ask friends who share the same interests as you, and travel a lot too! What is better than a credible reference by word of mouth?
There are more chances of success in this case with a domestic trip, as people have more tendency to remember the names that are more familiar with them. With an abroad trip, we suggest asking the people in your favourite local spot back home. Some small talks might open a fair chance that someone working behind the bar at your favourite specialty coffee spot has worked elsewhere, or has a good friend with likeminded coffee taste who does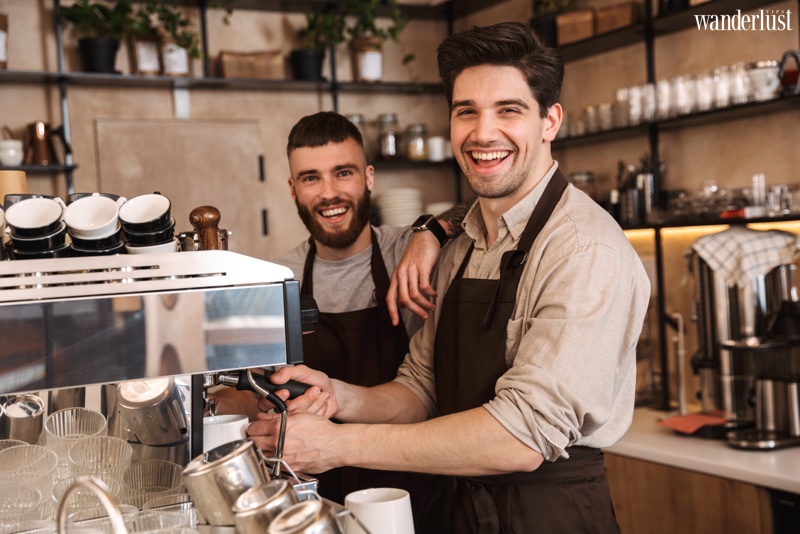 Simply sense it! Give it a try
Actually, what is likely to happen while you travel is that you drop by a coffee shop on the go or somewhere near you. In that case, trust your gut, have a glance at the shop from the outside to catch its vibe and make a guess.
Sometimes it works well! Feel free to pick a drink that you think you want when you get there. A signature drink of that shop is something worth trying, a give-it-a-try decision might turn out to be fabulous!